How Plug and Play Bridged the Cultural Divide Between Silicon Valley and Tokyo
Interview with Phillip Seiji Vincent, managing partner of Plug and Play Japan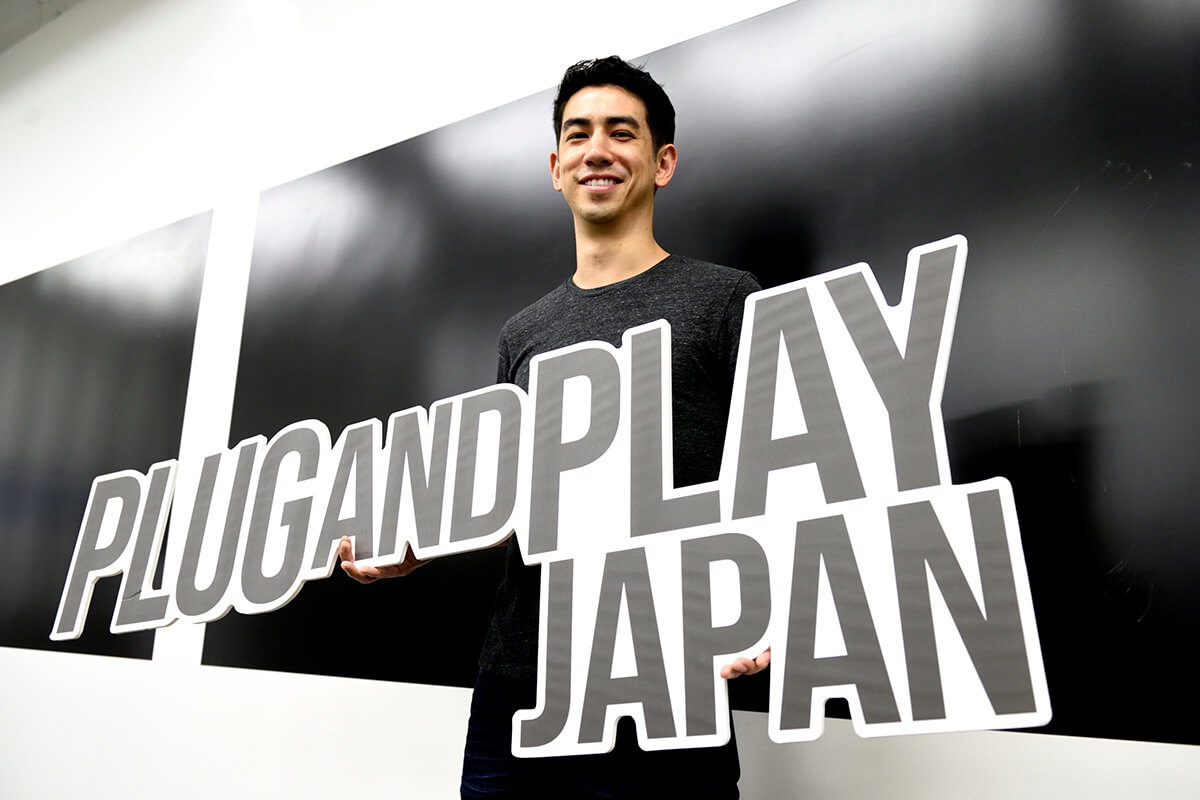 Companies know by now that when they enter a foreign market, they need to localize their product. Content and marketing strategy should fit the needs and behaviors of users from a new culture.
But what about their new office? Should companies localize their office culture when expanding their business abroad? If so, to what extent? How do global companies balance their company culture with the local culture? In the case of Silicon Valley startups who value their culture a lot, does importing the Silicon Valley Way really work in other environments?
To find out, I sat down with the managing partner of Plug and Play Japan, Phillip Seiji Vincent. Plug and Play is a Silicon Valley innovation platform for creating startup ecosystems, and they opened their Japan office about two years ago.
The Tokyo office itself is the fruit of company values
Plug and Play's expansion into Asia started in 2010. Before Tokyo, they were already set up in three Asian countries, namely Singapore, China and Indonesia. To me, Japan being the fourth Asian country comes as no surprise, given that Japan is known for being behind on innovation and having a less developed startup scene than other countries in the region.
So why Japan? Phillip's answer was quite simple: "Because I'm Japanese. That's pretty much it".
Born of an American father and a Japanese mother, Phillip grew up between the US and Japan and speaks both English and Japanese at a native level. After working for a Japanese company in San Jose, he joined Plug and Play headquarters in Sunnyvale, California, in 2014. While working there, he realized how slow Japan is at innovation compared to other countries. His belief was that helping and supporting startups was important for the economic future of the country and he really wanted to see how startups could help Japan. One day, Phillip pitched to Plug and Play's CEO his idea of opening an office in Tokyo, and it was approved immediately.
This is very Plug and Play. The company highly values openness, fairness and taking on new challenges. Everyone's voice is listened to, whomever they may be. And now, Phillip is the evangelist for Plug and Play's values in Japan. "Creating a good culture in Japan is my main job," he says.
Closing the gap between Japan and Silicon Valley
Plug and Play is an innovation platform for meeting people, networking and socializing. It's extremely important for them to be able to show externally the values of their company, which are Connecting, Communicating, Entrepreneurship, Exciting, Fun, and Challenging. Their culture seeks to mimic that of a typical startup, but at the same time they need to do business with large corporations, so they balance between the conservative style of traditional corporations and the young, speedy, flexible startup style. By blending the two, Plug and Play has created its own culture.
For Japan specifically, Phillip summed up Plug and Play's values in four points: Entrepreneurship Mindset, Open & Fair, Family & Community, and Empowerment & Passion. These values are essential for Japanese employees to understand, since it would otherwise be hard for them to experience the startup culture that their colleagues working in Silicon Valley are exposed to on a daily basis.
As the head of the Japan office, what Phillip cares the most about is having members in Japan embrace the company's values. To get members to fully understand Plug and Play's culture, each of them are sent to Silicon Valley for onboarding. They stay in headquarters for a month to feel and learn about the culture, as well as meet Californian startups.
Phillip also tries to anchor the values through daily communication. Members have to be able to display the values in how they work, present and communicate. "Management is responsible for creating a culture that other members can learn from," he says.
For example, Phillip pushes team members to challenge themselves so that they can acquire an entrepreneurial mindset. He tries to have each member act as their own startup and do what they think is best for the company, the team and themselves. Plug and Play's culture is almost flat, and anyone is allowed to voice their opinions. Phillip therefore expects each team member to be able to come up with their own ideas and make their own impact.
As it turns out, his efforts have worked out really well. Plug and Play has succeeded in unifying its members between Silicon Valley and Japan, to the point where despite obvious cultural differences, the two offices share the same values. In fact, the Japan office is perhaps less hierarchical than headquarters, even though Japanese culture is much more hierarchical than American culture. This is due not only to the small team size, but also to Phillip's push to create a flat organization.
This system is illustrated in the way employees refer to one another. Japanese people usually add the suffix "-san"—meaning "Mr." or "Ms."—to the names of people in higher positions or older than themselves. However, Phillip encourages members to refer to him not as"Phillip-san" but simply as "Phillip," as a way of breaking down hierarchical walls between the members, himself and those at the management level. Also, he does one-on-one meetings with every member so anybody can freely share their ideas with him directly, the same way he pitched his idea of opening an office in Tokyo.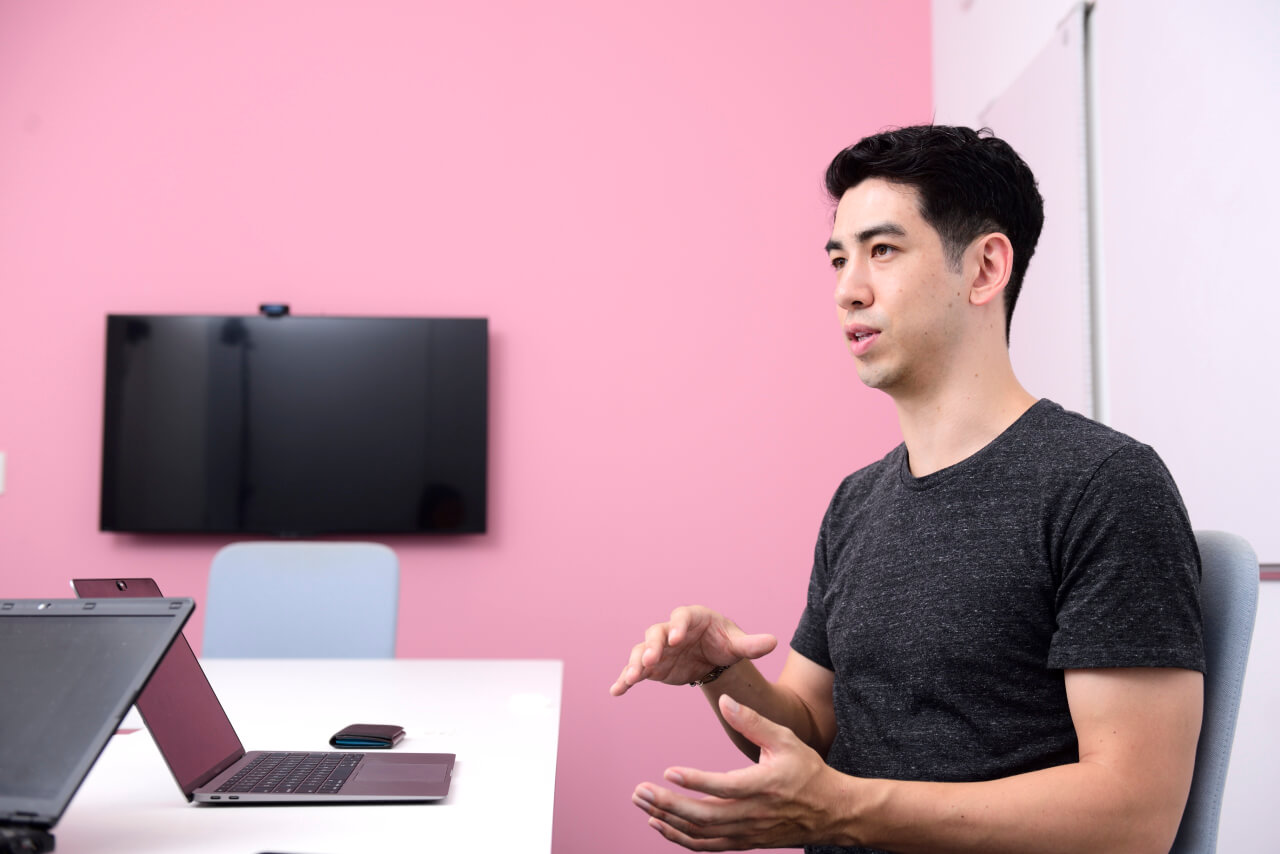 Hiring is the real challenge
Plug and Play Japan works really hard to instill its company culture, but as Phillip says, "It's not so difficult to keep the culture once we find the right people".
Finding the right people is the real challenge. Candidates need to be bilingual, bicultural, have an entrepreneurial spirit, but most importantly, they have to fit Plug and Play's culture. Unfortunately, not so many candidates meet those requirements—an issue which, according to him, other global companies are also facing.
Moreover, sharing values gets harder and harder as the company gets bigger. Japan has become the third-largest office, behind the US and China, so Phillip expects "It will become harder to ensure everybody has the right culture fit."
To deal with the issues brought upon by rapid expansion, Phillip believes communication is key. Given that he has worked for Plug and Play in both Japan and Silicon Valley, he has a unique understanding of how to balance the two cultures. He therefore sees as his job to preserve that balance and share what he learned by being exposed to both cultures, thanks to opportunities like the one-on-one meetings, company trips, and so on.
The rise of startup ecosystems
Even though Japan is notoriously slow to embrace innovation, Phillip is confident that Plug and Play Japan has brought about some changes in the last couple of years. Many companies are becoming more open-minded to working with startups. Even some of Japan's most conservative businesses are teaming up with Plug and Play Japan to try it out.
In addition, Plug and Play has expanded its ambition to create startup ecosystems beyond Tokyo. In July 2019, the company opened its second office in Kyoto. Kyoto is renowned for its rich history, and inhabitants are proud of their local culture—which means they are particularly motivated to create new products and services locally. We have also seen a lot of Kyoto-based companies—such as Kyocera, Shimazu and so on—expand into the global market, so the city is readier than ever to internationalize. Finally, given that Kyoto is much smaller than Tokyo, companies like Plug and Play can have a bigger impact on its economy.
Seeing success stories like Plug and Play makes me optimistic that Japan is finally ready to embrace innovation on a national scale. For Phillip, this has been the company's greatest success so far. "Most of our partners are doing a pretty good job." he says, with an optimistic smile.
---
Article by Yuna Park. Pictures by Tsukasa Ogi. Edited by Alex Steullet.