The Case for Pay Transparency Done Smart
Interview with management author and associate professor David Burkus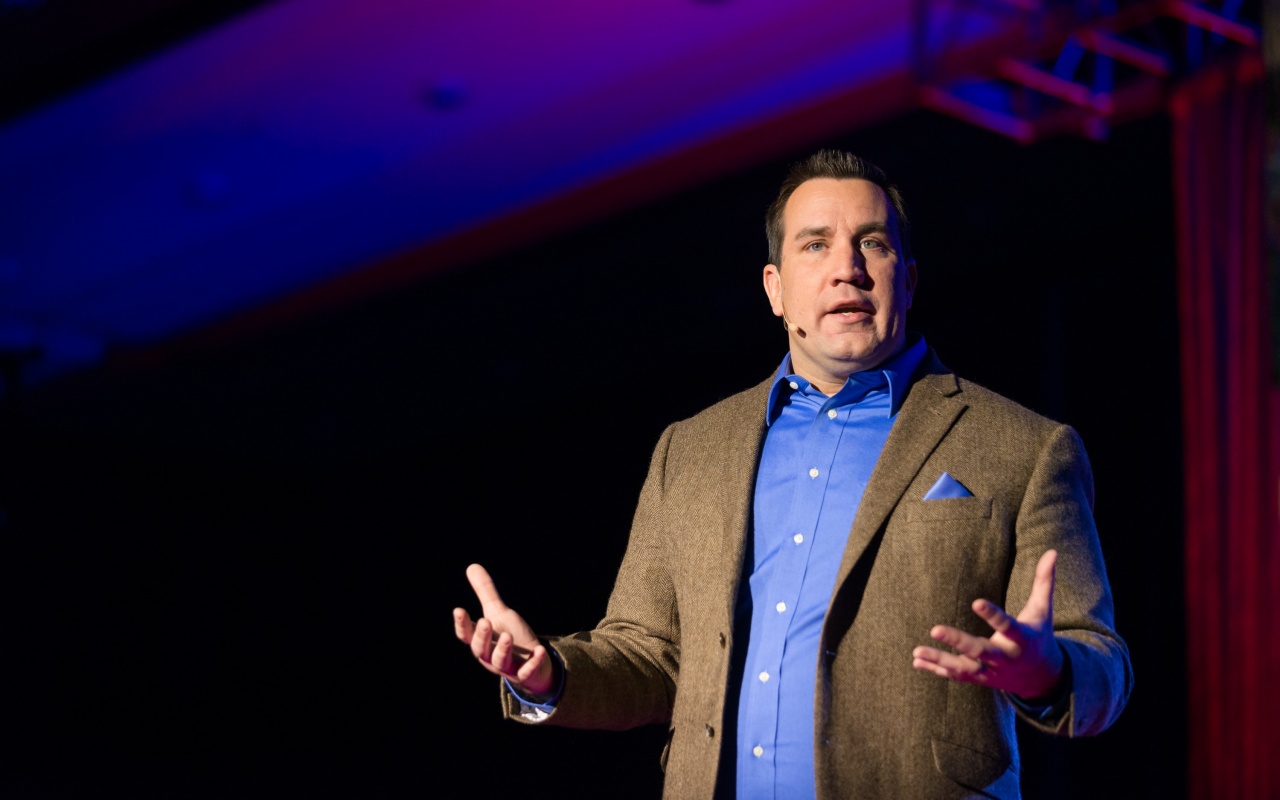 Unless you're a lawyer, a doctor or a spy, chances are you've heard about the benefits of transparency in the workplace. Nowadays, every management book, thought leader and company culture guru is touting the importance of being open about your mistakes, open about your ideas, even open about your disagreements with how the CEO is running the company.
However, one topic that doesn't come up much in your typical human resource training session is pay transparency. In fact, some of the world's most powerful companies will actively lash out against employees who dare show their salaries to one another.
Why is pay still such a taboo topic? If transparency is so beneficial in every other aspect of our work, shouldn't pay transparency also empower employees, making us more motivated and productive? I sat down with David Burkus, best-selling management author and associate professor of leadership and innovation, to talk about the benefits of sharing salaries, how transparent we truly need to be, and the research underlying the relationship between motivation and pay.
Transparency is information, and information is power
Alex: How did you become interested in writing about new management techniques in general, and pay transparency in particular?
David: The idea behind my second book, Under New Management, was to look at all the major trends going on in how we manage work, and judge them based on research in sociology and psychology, as well as what we know about motivation, trust and leadership. Some of the chapters were like "Hey, this trend is a great idea!" and others were "This is a terrible idea!"
Pay transparency was a trend we were starting to see in startups like Buffer and SumAll—who made their salaries totally open—as well as more established companies like Whole Foods. When I first heard about this practice, I was sure the research would say it was negative, because I personally had a negative reaction to the idea.
However, when I started to dive into the findings, I realized two things. First of all, pay transparency is not all that negative, provided that it's fair. Second, a large portion of the economy is already operating under a transparent condition. In the U.S., people who work for the federal, city or state government, as well as unionized workers and many more individuals are already to some extent working in a transparency condition.
Since the book came out and I gave my TED talk, I've moved toward a middle ground on this issue. I don't think we need a world where everybody knows what everybody else gets paid. However, we do need a world where people can trust that their salary is fair. The easiest way to get there is to show people how their salaries were determined.
Alex: If we make pay more transparent, it seems like the people who realize they are paid less than their colleagues would become less motivated and perform more poorly. In your book, you don't seem to think this is an issue. Why not?
David: I wouldn't say it's not an issue. I would say it's an issue even in a secrecy condition. It's natural human behavior to compare ourselves with others and judge our inputs and outputs to see if we're paid fairly.
My issue is that under a secrecy condition, we don't have an accurate measure of what our co-worker gets paid. Let's say my co-worker shows up in a Mercedes—his wife may be brain surgeon, I don't know that! We make all sorts of assumptions about other people's salaries. In fact, there's a whole host of studies that show just how much we wildly overestimate or underestimate salaries depending on where people are in a hierarchy.
To your point, the research shows indeed that if we think we're working as hard as someone else and we think our contribution is as valuable as theirs but we're not getting paid as much, we're going to be demotivated and frustrated.
The thing is, we're more likely to think we're being paid unfairly in a secrecy condition than in a transparency condition. We might go full transparent and still think "I'm being underpaid compared to so-and-so," but at least now we have recourse—we can make the case that we should be paid more. We might still be frustrated, but we now have a chance to alleviate that frustration without just quitting or sabotaging our work.
Alex: If everybody is empowered to renegotiate their salary, wouldn't everybody end up renegotiating their salary all the time?
David: I'm not sure that's a bad thing! Although it could be a little chaotic.
It comes down to: Do we want to know exactly how much someone gets paid, or do we want to know the formula used to determine salaries? For most organizations, you don't have to put up a list with everyone's name and what they get paid. You can just say, "For this position, this is the formula we use."
In doing so, people have recourse—they can argue about whether the formula is fair or whether it should be changed. This is what happened at Buffer, a transparent salary company that realized that after they became transparent, they still had a gender wage gap. They identified the issue—which was that the company had hired mostly men early on, leading to an experience gap—and they came up with a strategy to fix it. The company still has a gender wage gap, but it is smaller than before, and smaller than the industry average.
Once you have this kind of formula, instead of people saying, "This person is overpaid, I want you to fix it," people will say, "The formula is problematic, maybe we should change it." Tweaking the formula every two to three years could be a good idea. It also eliminates the risk of market forces shifting and new hires being paid more than old employees for the exact same job—which can happen in a secrecy condition.
Alex: One thing that worries me about having a formula is that it doesn't seem to leave much room for individual merit. Everyone who checks the same pre-determined boxes gets paid the same. Is there a way to allow for more flexibility?
David: There is a whole other line of motivation research that shows that any form of merit pay or incentive compensation should be bonus-based, not a permanent salary change. If you have a great year you should get a big bonus, not a big pay increase.
What the research shows is that a raise is motivating for about three months. After that, you begin to think you're entitled to that new level of pay, and it's no longer motivating.
Something governments are smart about is that they don't use a formula, they use tiering, which can work better for a large organization. In the U.S. government you have tiers like G1, G2, G3 and so on. In that case, we can have an argument about what job should be at what level, but the levels are uniform.
In an ideal situation, you would have a tier or formula pay based on market value, and project-based bonuses for performance. That way you're still rewarding people for being exceptional, but on a one-time basis, tied to their actual performance.
Also—and this is a personal preference—I like when those bonuses come as a pile of money. I would love to do a great job and have someone literally bring me a big suitcase, open it up and it's full of cash. That would be fantastic. (laugh)
Improving economic literacy
Alex: Going back to our discussion about having a chaotic environment: If salaries are transparent and people are comparing themselves to their peers all the time, couldn't that have a negative impact on company culture?
David: People are already always comparing themselves to one another, but using objective performance data can help prevent a toxic company culture.
My favorite example of transparency is Whole Foods. I'm not sure what it's like under Amazon, but for the first 15 years they would internally publish performance data for stores and individual units. That way, if a store manager said, "The store manager across town gets paid more, even though I work harder," they could pull the data and show that in fact the other store was generating more profit.
Most of the research leans toward the idea that if you're going to have pay transparency at the individual level, you have to be willing to share performance data as well.
And the truth is, often people know. If you think about your team, you probably know who the loafer is. That person may not know themselves, but in that case it may not be a bad thing if they get angry and decide to go somewhere else.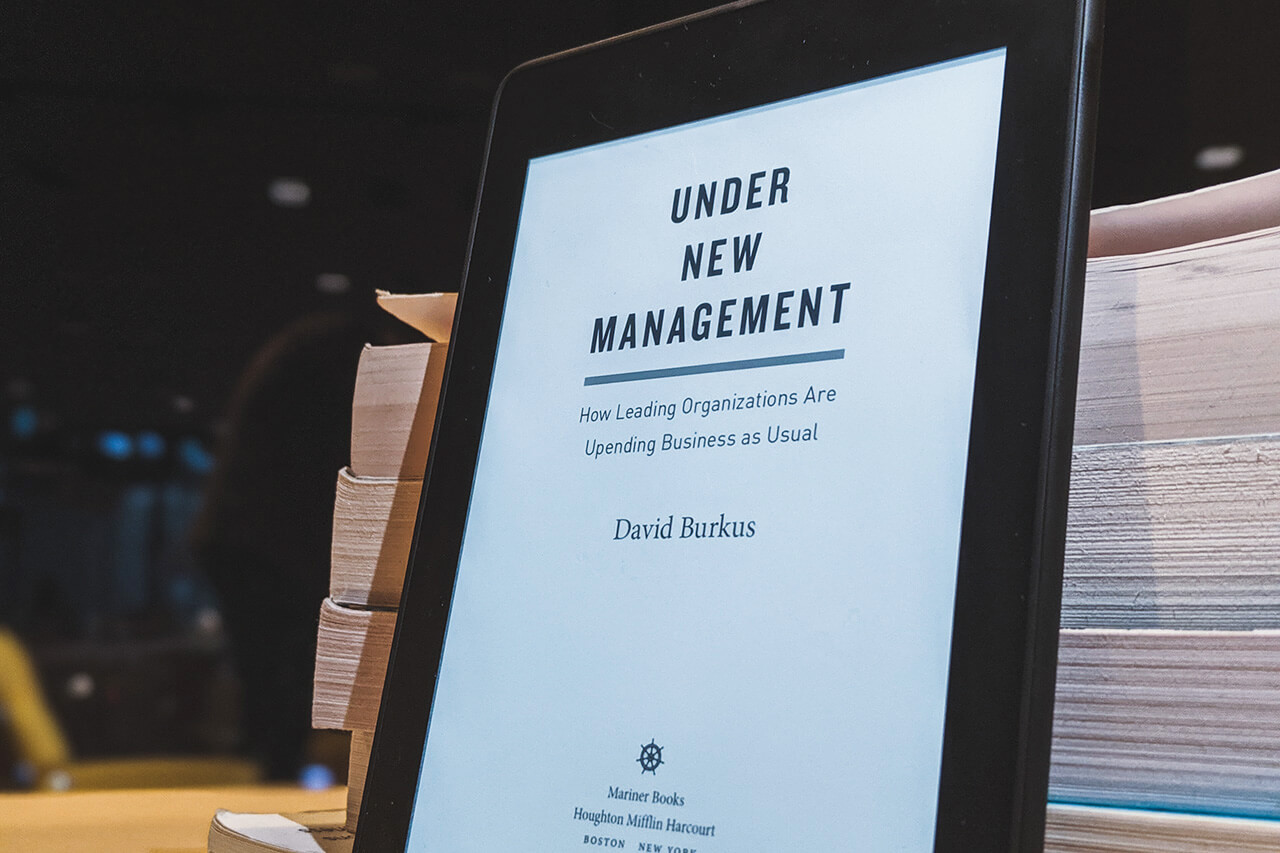 Alex: Performance can be hard to quantify, depending on the type of job. For example if we compare sales and marketing, the impact of marketing is hard to measure and takes time, whereas in sales it's much more immediate. The difference in pay then comes down to market value, but for a lot of people that can seem extremely unfair. You can have a job that's pretty similar, maybe even less demanding, but due to obscure market forces, it gets paid a lot more. In a company where most people aren't economists, couldn't that become a source of conflict?
David: There are two things at play here. One is market forces—how in-demand a job is—and another is how much value that job brings to the organization. For instance, in an I.T. company, development creates more value than sales.
This becomes part of a bigger conversation about how much the different roles in your company are contributing to the bottom line. It's also why, for a bigger organization, it's unlikely that you're going to have just one formula. You're going to have either tiers or different formulas for different departments.
To your point, research has shown time and time again that when you give people two options, (A) you get paid $100,000 but everyone else in your company gets paid $150,000, or (B) you get paid $75,000 and everybody else in your company gets paid $50,000, most people pick B.
However, what's always devoid from those studies is: What if I gave you a clear explanation about why this job is more valuable to the bottom line than this other job? There's a study from PayScale that shows if you explain to someone why their pay is below market forces—for example you're a nonprofit, or you're a startup and you just can't afford it—they're dramatically less likely to want to quit. It's up to leaders to explain how those market forces work, both as a whole and for that company specifically.
What companies shouldn't do is hush the questions away. People can go online and find out the market rate for their job. Employees will have doubts about their salary—the question is do you want to have honest conversations out in the open, or do you want to deny that people have those doubts?
Alex: I see what you mean. I work in Tokyo, where English-speaking foreigners often have a different pay scale than local employees. That may not seem fair, but it's the reality of the market.
David: Right! You may not find market forces fair, I get that, but at least in a transparent condition people have room to voice their disappointment. Companies benefit from letting their employees feel more heard. Leaders don't have to agree with them and change their salary, but if you let them be heard and you give them your rationale, you're still going to decrease their likelihood to quit.
Then, if they're still angry about it, you might be better off without them.
Alex: You should empower your employees, and if they use that power for evil rather than good, invite them to leave.
David: Exactly. Invite them to be successful somewhere else.
In secret, everybody loses
Alex: We've talked a lot about people losing motivation in a transparent system because they are paid less than their colleagues, but what about people who are paid more? How does transparency affect them?
David: The research behind most of my pay transparency argument is a model known as equity theory. It is essentially a theory about motivation that says we're always looking to compare our inputs and outputs to those of others.
The irony is that having inequity doesn't work in favor of the person who is overpaid. Let's use abstract numbers and say I put in 10 and get paid 12, while you put in 10 but get paid 8. I'm going to either reduce my effort because clearly I'm amazing and don't have to work as hard to achieve the same result, or I'm going to make up reasons for which I deserve that pay. Being paid more for the same work tends to make me entitled and a bad teammate, and you will sense that in me and get frustrated.
We tend to think of salary negotiations in terms of winners and losers, but in reality unless there is equity—not equality, everybody doesn't have to be paid the same—the system goes awry, and we all end up losing.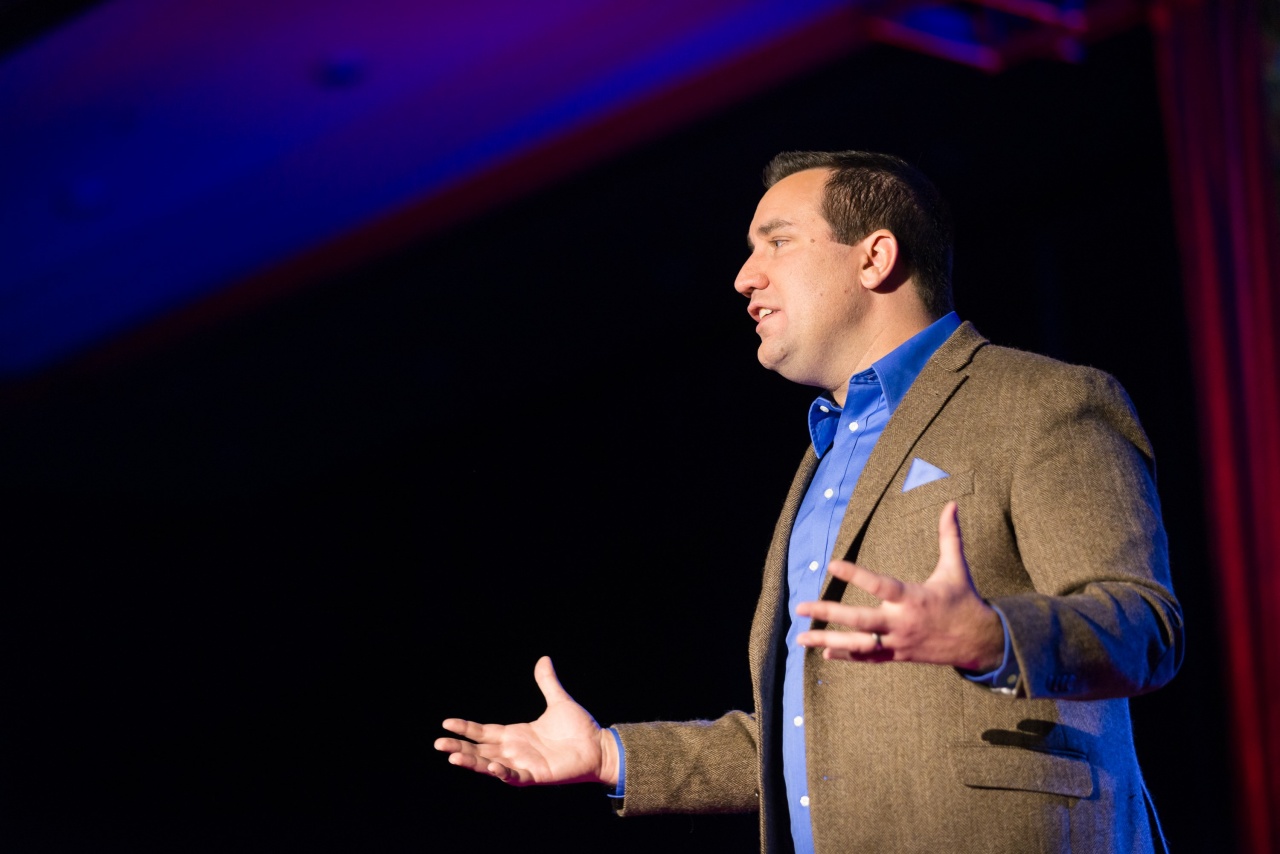 You have the right to keep talking
Alex: One argument I've seen against pay transparency is that it may lead people to negotiate individually, which is not as effective as if they had bargained collectively. Is this something you've encountered in your research?
David: Not really. In fact, people representing unions loved the part of my book on pay transparency. I think especially in North America, unions have been on the decline ever since Reagan did an amazing job demonizing them in the 80s.
I don't see people responding to pay transparency by saying, "I can negotiate everything myself, therefore I don't need unions." What I see is that people don't realize the rights they already have, which have been made possible by the collective bargaining of prior generations.
In the U.S., the National Labor Relations Act of 1935 protects your right to talk about your salary. Yet, the National Labor Board gets a lot of cases of people getting fired for discussing their salary because it was prohibited by company policy—when in fact, it's the policy that's illegal!
So my sense on this issue is that the general decline in unionization is making people frustrated about pay secrecy, which in turn generates interest in pay transparency. I don't think that pay transparency is contributing to the decline in unionization.
There is also an argument to be made about how moving toward a talent and knowledge economy is decreasing the likelihood of wanting to join a union, but that's a conversation for another time.
Finding the right system, together
Alex: I'd like to end on some practical advice. For a company that wants to transition toward more pay transparency, which steps would you recommend?
David: First, run an audit. Find out if your company has a gender or minority wage gap. Make sure you can explain all your wage disparity. If you have unfair wage disparity, don't be transparent—it will be a disaster. Fix it first, even if that takes a few years.
Then, the next big decision is about how you're going to be transparent. If you're a small company with just a few software developers, a formula may be great. If you're a larger organization, you might want to look into tiering.
After that, you can play around with your formula or system for a while, before making it transparent. You don't want to have to go up to an employee and say, "We re-engineered the formula and docked your pay five grand." Keep tweaking your system and fix the problems you see until everything is aligned, then you can roll it out.
Anything more than that is really going to depend on your company. Every company is different, and I can't give a generic step-by-step guide on achieving pay transparency.
Let me say though that most places would benefit from not even going that far.
Let's start by creating an environment where people can have conversations and ask questions about their salaries. Let's train managers so that they can explain why people get paid what they're paid. For most managers, if you ask them, "Why am I paid $60,000?" they will answer, "Well, I had to pick a number between 50,000 and 70,000." We need to be able to go deeper than that.
Problems stem from people feeling there's a pay disparity and feeling like they have no recourse. As long as you have a culture of openness when it comes to pay, then you're already solving a lot of the problems that secrecy creates.
Alex: So create a culture of openness first, then talk to your employees about whether or not moving to a more transparent system is necessary?
David: Yes, it's the kind of thing you do together with your employees. It's not something you want to send down from above.
Whatever you do—whether it's a formula, tiering, or publishing a spreadsheet with everybody's salary and letting the Hunger Games begin—it will always be better if your employees already feel like they can be open about their pay and won't be penalized or retaliated against for talking.
At the end of the day, what every leader needs to do in a talent or knowledge economy is create an organization in which people are not retaliated against for speaking up when they feel something is wrong or unfair. Pay is just one of those areas, but there are a whole lot more.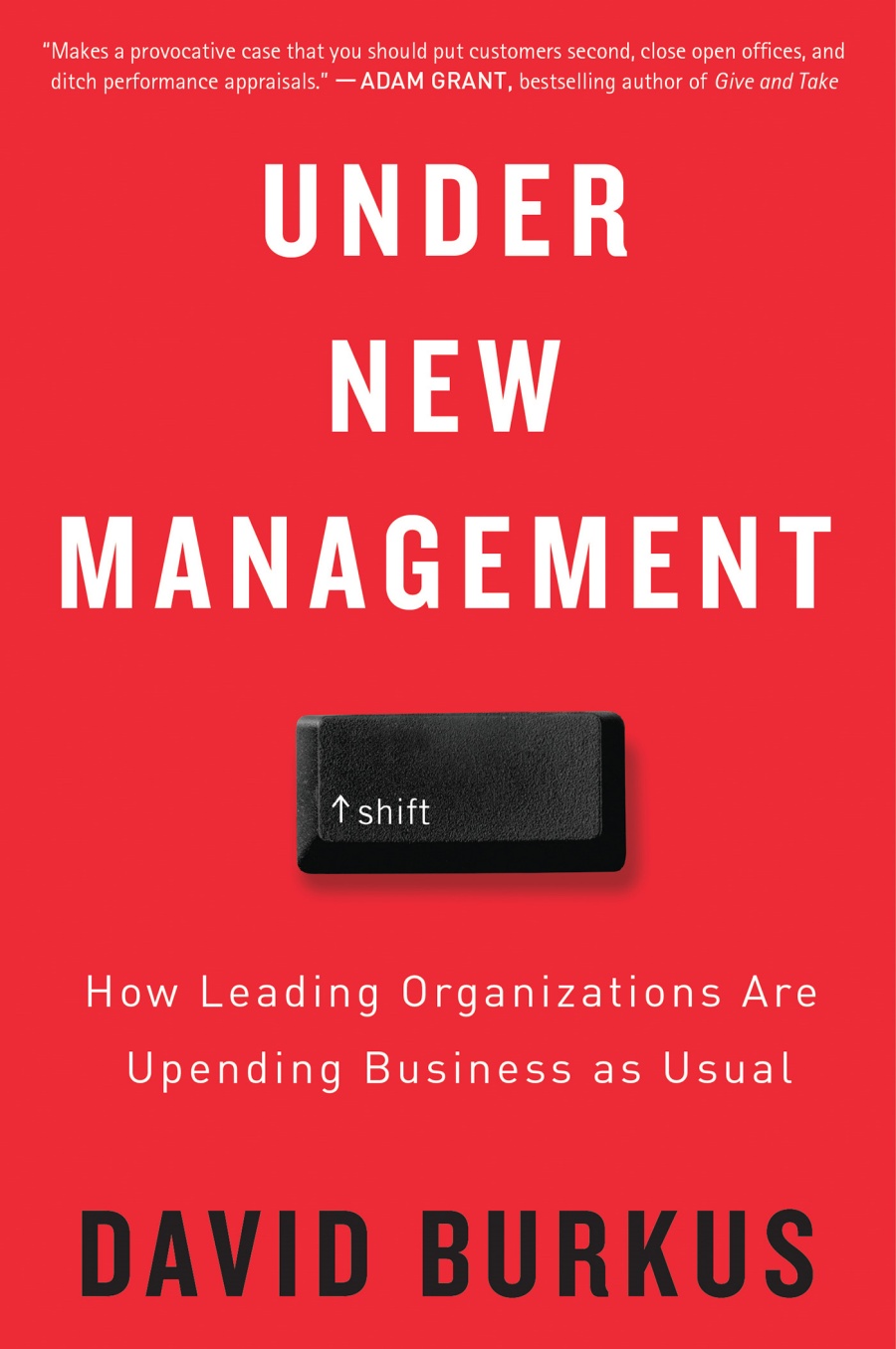 ---
Written by Alex Steullet. Photo editing by Dan Takahashi. Edited by Mina Samejima. Photographs courtesy of David Burkus. Book cover courtesy of HMH Books & Media.