The Constitution Has a Lot to Teach Us About Human Rights and Personal Freedom
A discussion with Japanese constitutional scholar Souta Kimura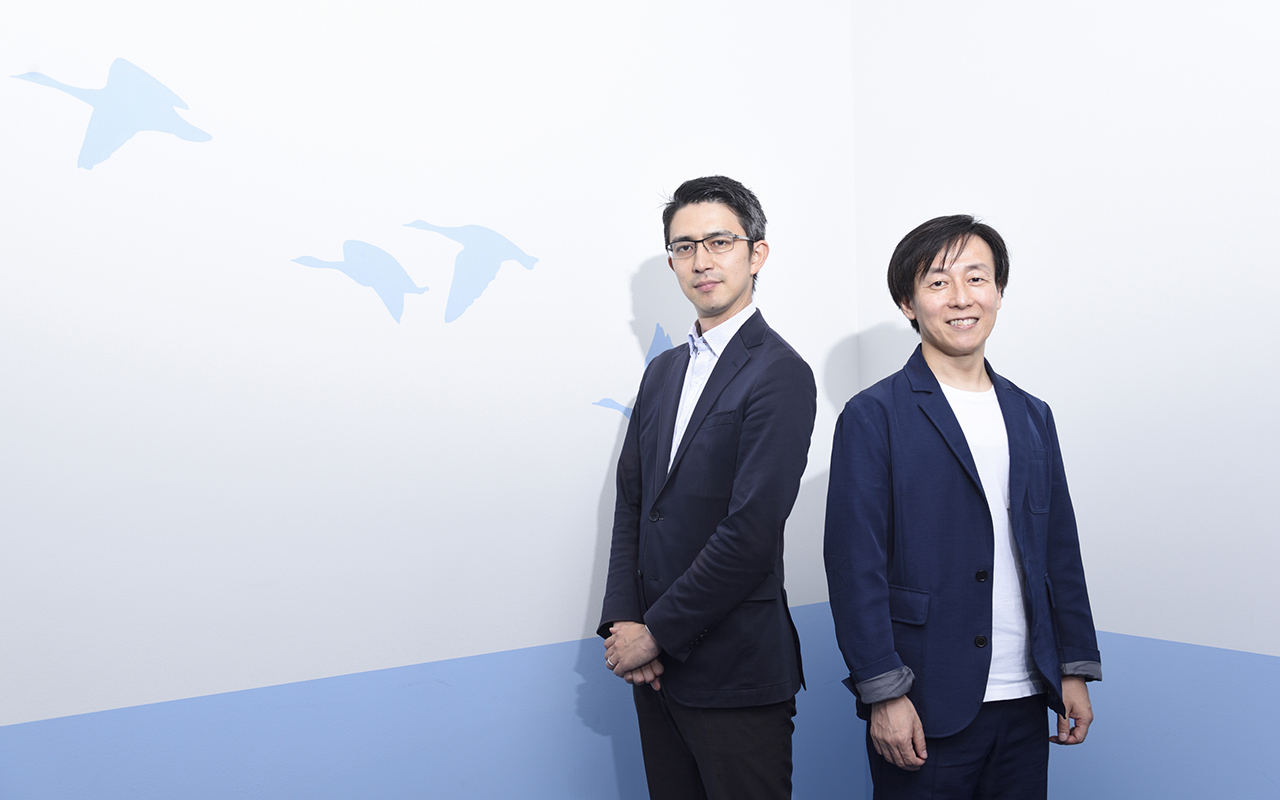 As Japanese society grapples with labor shortage and workplace reform, companies are beginning to realize the need to fundamentally rethink their relationship with their workforce. However, many workers still feel compelled by cultural norms and societal pressure to endure oppressive working conditions.
According to constitutional scholar and law professor Souta Kimura, one explanation for this phenomenon resides in an overall lack of understanding among Japanese people of their rights as individuals, as upheld by the Japanese Constitution.
Cybozu CEO Yoshihisa Aono was curious to learn more. He asked Professor Kimura about how we can deepen our understanding of human rights, and how that understanding can ultimately lead us to making decisions that can free us from some of the hardship of modern society.
The Japanese Constitution was born in a time of optimism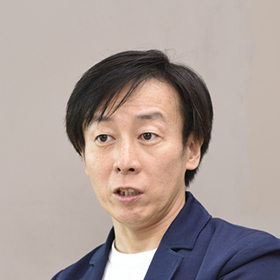 Yoshihisa
I'm currently a plaintiff in a lawsuit to allow for married partners to choose to have separate family names. Before that, I would never have thought to get involved in a lawsuit against that State.
As a result of this case, I became interested in learning more about the law. I reread the Constitution and was surprised by how sensitive it is to human rights issues. We're talking about a document that was written over 70 years ago!
For example, take gender inequality. Although modern society has yet to solve the issue, the Constitution takes a clear stance against it.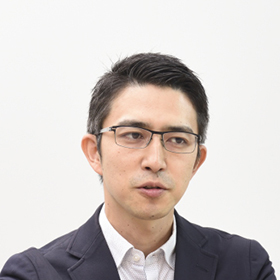 Souta
When it comes to the issue of gender equality, the idea that it's nonsensical for women to not have the right to vote began spreading around the world in the first half of the 20th century.
It was around the same time that Japan lost the Second World War, and one of the conditions of surrender that the Allied forces had was for Japan to properly effect human rights norms.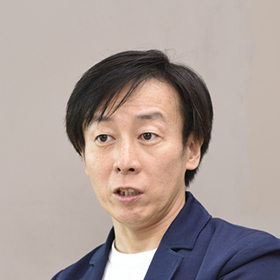 Yoshihisa
Was that the reason the Constitution was rewritten?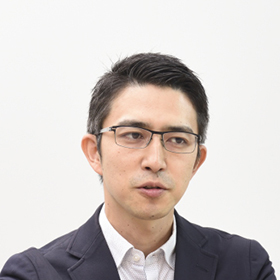 Souta
Yes. It would have been difficult to meet the demands of the Allied forces had the Constitution not been changed.
At first, Japan's most respectable constitutional scholars were brought together to produce a draft. However, when the Supreme Commander for the Allied Powers (SCAP) reviewed the proposal being drafted by the Japanese governmental committee, they decided it didn't meet their standards.
It's important to note that the SCAP was a bit different in nature from the occupation forces. It is believed that they put some genuine thought into what would be necessary in order to implement fundamental human rights in Japan.
The Japanese government then went along and committed to dedicating effort into implementing the ideal of human rights. That's why a document written over 70 years ago contains such progressive ideas regarding human rights.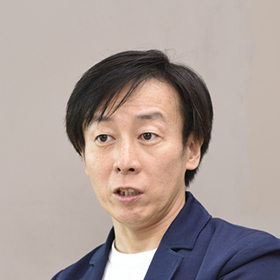 Yoshihisa
It is my understanding that the recklessness of governments led to war and all the consequences thereof, and to prevent such a thing from ever happening again, it was decided that all individuals shall enjoy inalienable human rights. Is that correct?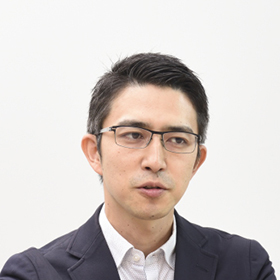 Souta
I think that's part of it. The thinking at the time was that countries that didn't value human rights would naturally be inclined to commit horrific acts in times of war.
But in addition, it seems there was also a different chain of events that led to the provisions on gender equality.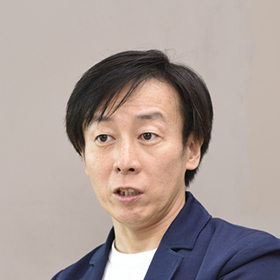 Yoshihisa
What happened?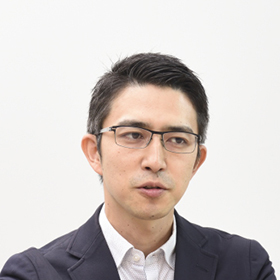 Souta
At the time, there was a translator in her early 20s working for the SCAP named Beate Sirota Gordon. Although she was mainly in charge of translation, it is widely believed that she had tremendous influence over the drafting of the Japanese Constitution.
Beate had first-hand experience living in Japan and was well aware that Japanese women were not being given even the bare minimum respect they deserved—whether at home or throughout society at large. Her first-hand experience of that situation is what lead to the fairly strong gender equality provisions that are in the Constitution today.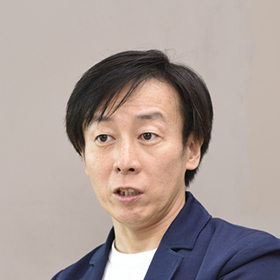 Yoshihisa
I see. Forward-thinking ideas were born out of first-hand experience of discrimination.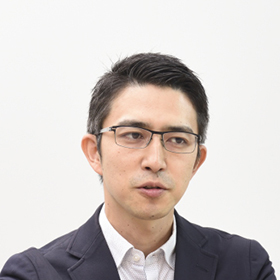 Souta
Yes. Also, it was a period of history when everyone was burning with idealism, which I think fueled the desire to draft a progressive Constitution.
The majority is far from infallible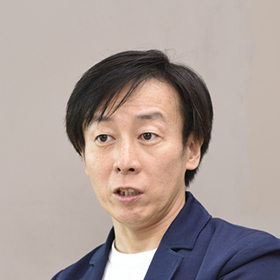 Yoshihisa
Even though our Constitution was drafted 70 years ago with high regard for human rights, if we look at Japanese society today, I feel like awareness of human rights has generally failed to permeate.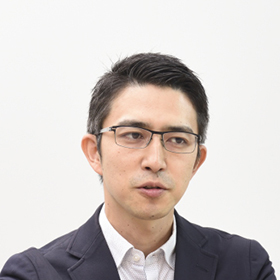 Souta
It seems like several fundamental principles of the Constitution—namely that individuals have rights and that the private sphere of individuals shall not be violated by others—have not yet taken root in our society.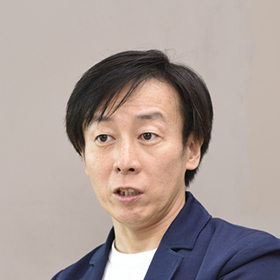 Yoshihisa
Recently, cases of improper school regulations have become a major issue; for instance, the excessive interference by schools in students' choices about their haircuts, clothing, lifestyles and so on. Could such improper regulations stem from a lack of awareness of basic human rights?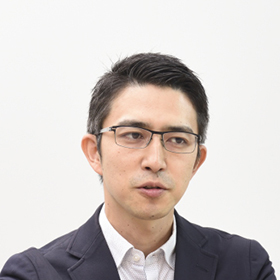 Souta
I actually came across something strange the other day regarding these cases of improper school regulations. I saw an argument that school regulations should be decided by the students themselves rather than their teachers.
However, just because the rules were decided by a student committee doesn't make them more legitimate.
For example, one of the weird rules in some schools is that all underwear has to be white. Even if such a rule had been enacted by a student committee rather than the school administration, it wouldn't be grounds for restricting the rights of those who disagree with the rule.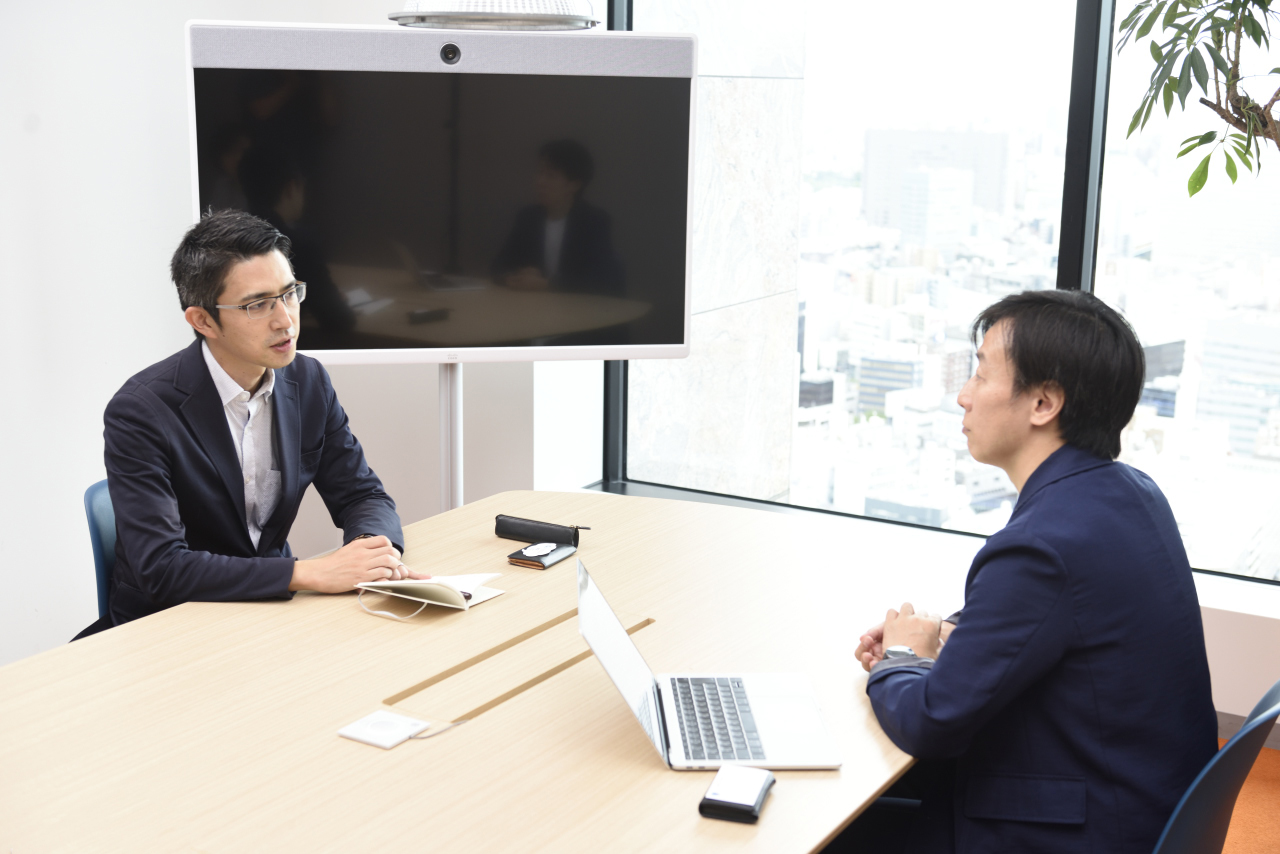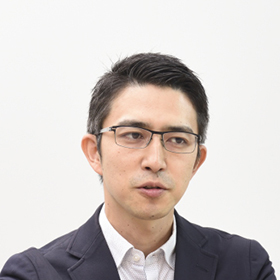 Souta
We tend to believe that because the students decided to enact the rule, it must be legitimate. However, I think there is also some understanding of the fact that even though a decision is made democratically, it can still be a violation of the personal freedoms of individuals.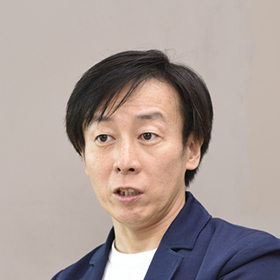 Yoshihisa
So most people are inclined to think that because we followed a process and decided by majority rule, everyone should comply with whatever decision was made?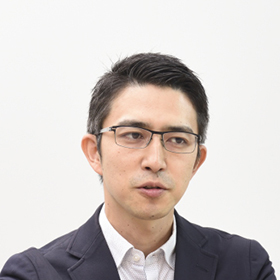 Souta
Yes that's correct.
However, setting aside majority rule, the idea behind the Constitution is that some decisions should be made by individuals on their own, whereas others should be taken by everyone.
When it comes to matters of personal freedom, such as your choice of clothes, there needs to be more education around that fact that regardless of whether the decision is made by the school administration or by a student committee, your decisions should generally not be restricted based on unreasonable grounds.
Knowing when our personal freedom is being wrongly restricted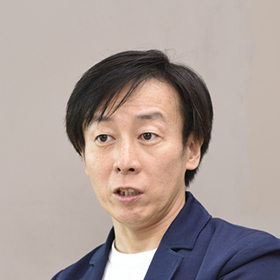 Yoshihisa
It seems important for people to read the Constitution and get a clear sense of what it entails. In doing so, we may come to realize that certain situations in which we find ourselves are actually inhumane.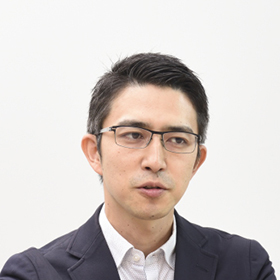 Souta
It's important we learn about the law from a young age. I want people to get used to saying "this is wrong" when they are forced to do something they think is inappropriate.
Just as in the previous example of school regulations, it's important to be aware of what decisions should be made my majority rule, and what decisions shouldn't.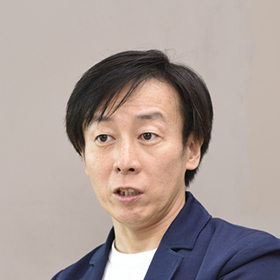 Yoshihisa
How can people develop that awareness?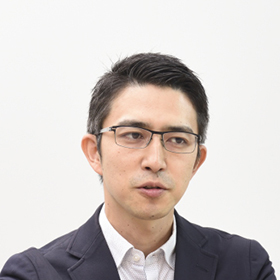 Souta
One way is trying on purpose to come up with situations where it would be absurd to apply majority rule. For example, try saying, "Let's all vote on what person X should watch on TV tonight!"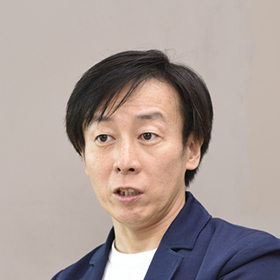 Yoshihisa
That makes sense. By doing that, people can quickly realize how weird it would be for everyone to make such a decision together. (laugh)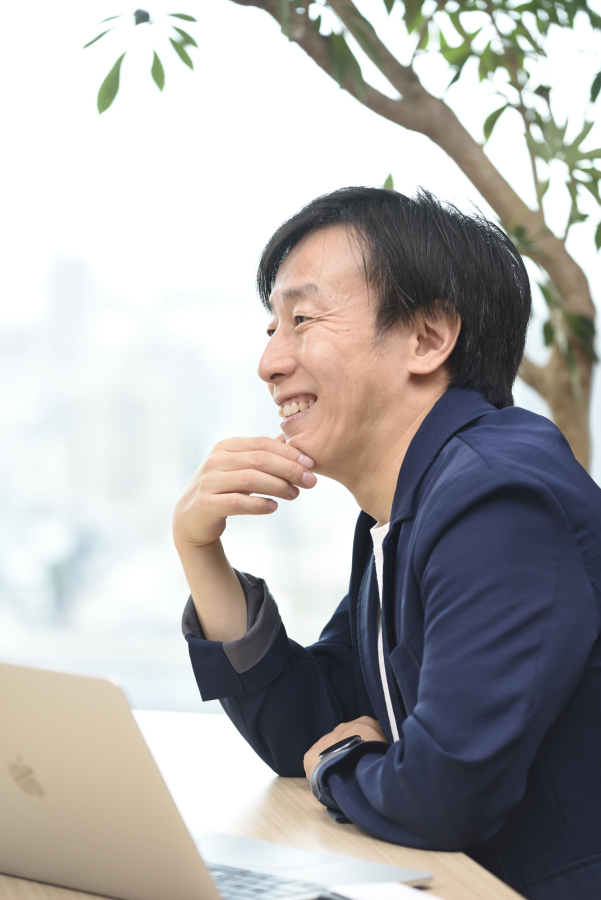 Trials are more human than they are logical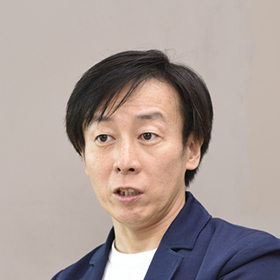 Yoshihisa
One of the things I noticed for the first time when I become a plaintiff in a trail was just how human the process is.
My case was defeated by the Tokyo District Court in March and I'm now appealing to the Appellate Court. I was surprised by the justification the District Court gave as grounds for ruling against my case. I was expecting a more logical argument.
I suppose judges don't necessarily hand down logical judgments in all cases?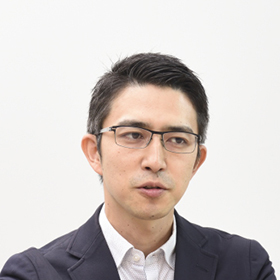 Souta
Japanese courts are allowed to write whatever justification they please for their judgments, so there are bound to be cases in which those justifications can seem a bit peculiar.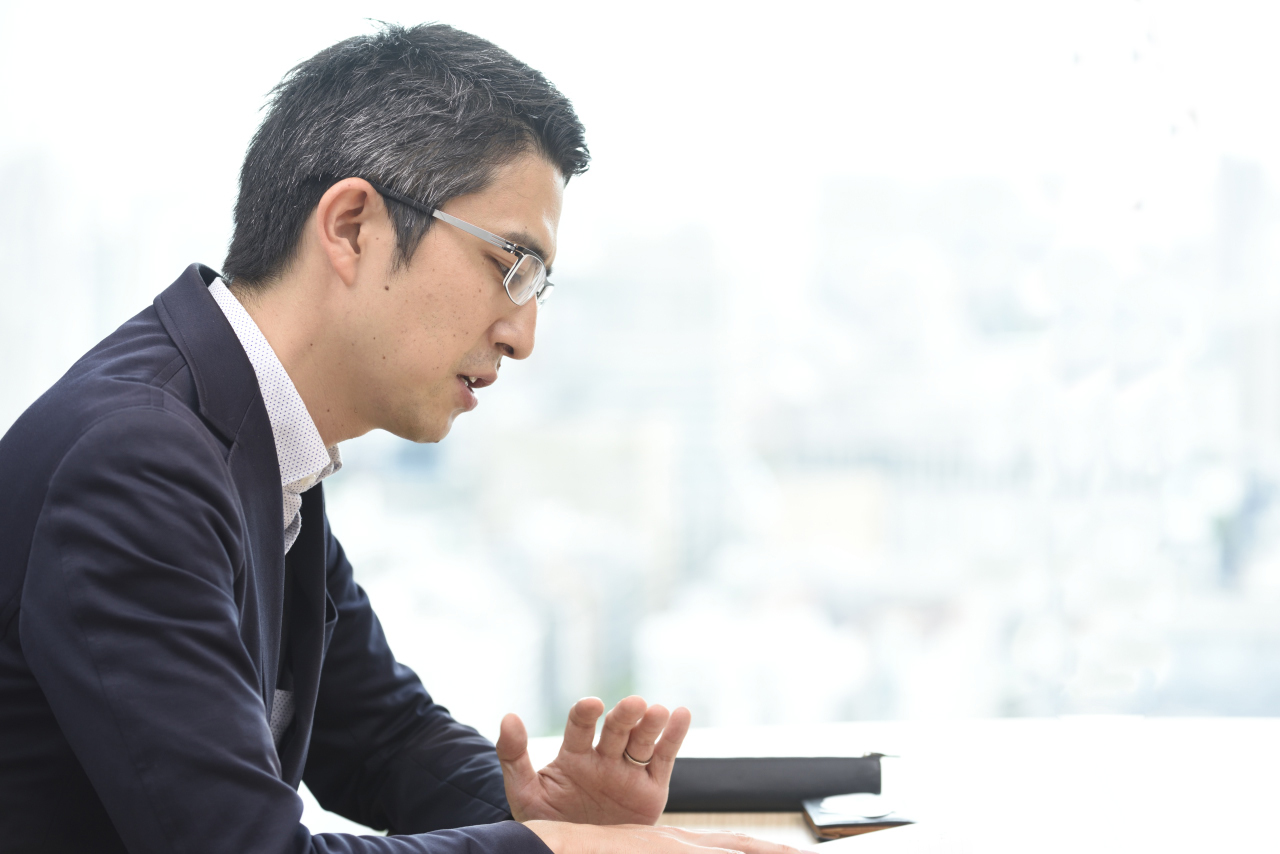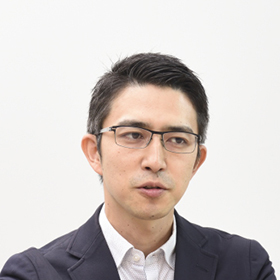 Souta
When a judge intends to deliver a verdict that they reached as the result of a logical process, the ensuing justification will be built upon a strong theorical base. However, in cases where the judge decides that the conclusion isn't to be reached through logic—when they just don't really want to engage in the case—the ensuing justification can become a mess.
That's how, based on the soundness of the logic provided in the justification, you can deduce just how much the court hated that particular case. And of course, decisions that were not reached through a logical process deserve their fair share of criticism.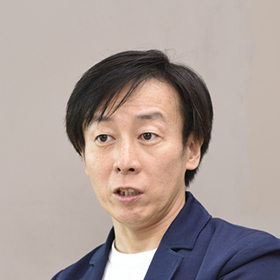 Yoshihisa
So that's the reason the justification in my case didn't seem logical! I wasn't aware of that.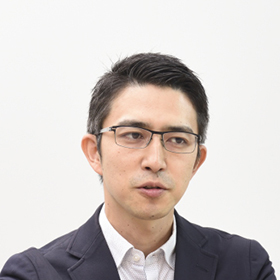 Souta
My theory is that courts are constantly worried that the rule of law is on the verge of collapsing, and therefore they need to dedicate their best effort to protecting the rule of law.
Protecting the rule of law basically just means doing things by the book. The idea is to have general rules prepared in advance, and then to simply apply those rules to reach individual decisions.
The rule of law works as long as nobody feels like there are any discrepancies in the interpretation of the law, and therefore there is no need for a trial.
However, when confronted with an issue like the constitutionality of denying married couples the right to have separate family names, that's no longer possible.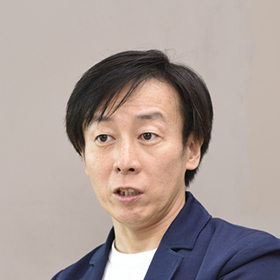 Yoshihisa
So in situations where there is a disagreement over the interpretation of the text of the law?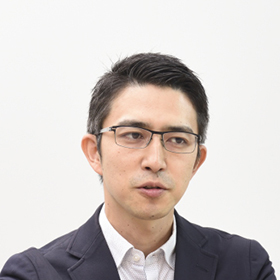 Souta
Yes, and as a matter of fact, such situations show that this project—establishing rule of law by handling cases in accordance with a clear set of pre-determined rules—is falling apart.
No matter how clear a legal text may seem, there will always come a point where we will see differences in interpretation.
The question then becomes one of what to do in those situations. In cases where it's unclear what the law says, if there isn't an effort to uphold the rule of law, there is a risk of decisions being made without basis in law or legal theory.
In order to prevent that from happening, the judiciary is tasked with arguing that if a certain judgment is reached, it would threaten to breach the last line of defense of the rule of law—and therefore the judiciary curtails that judgment.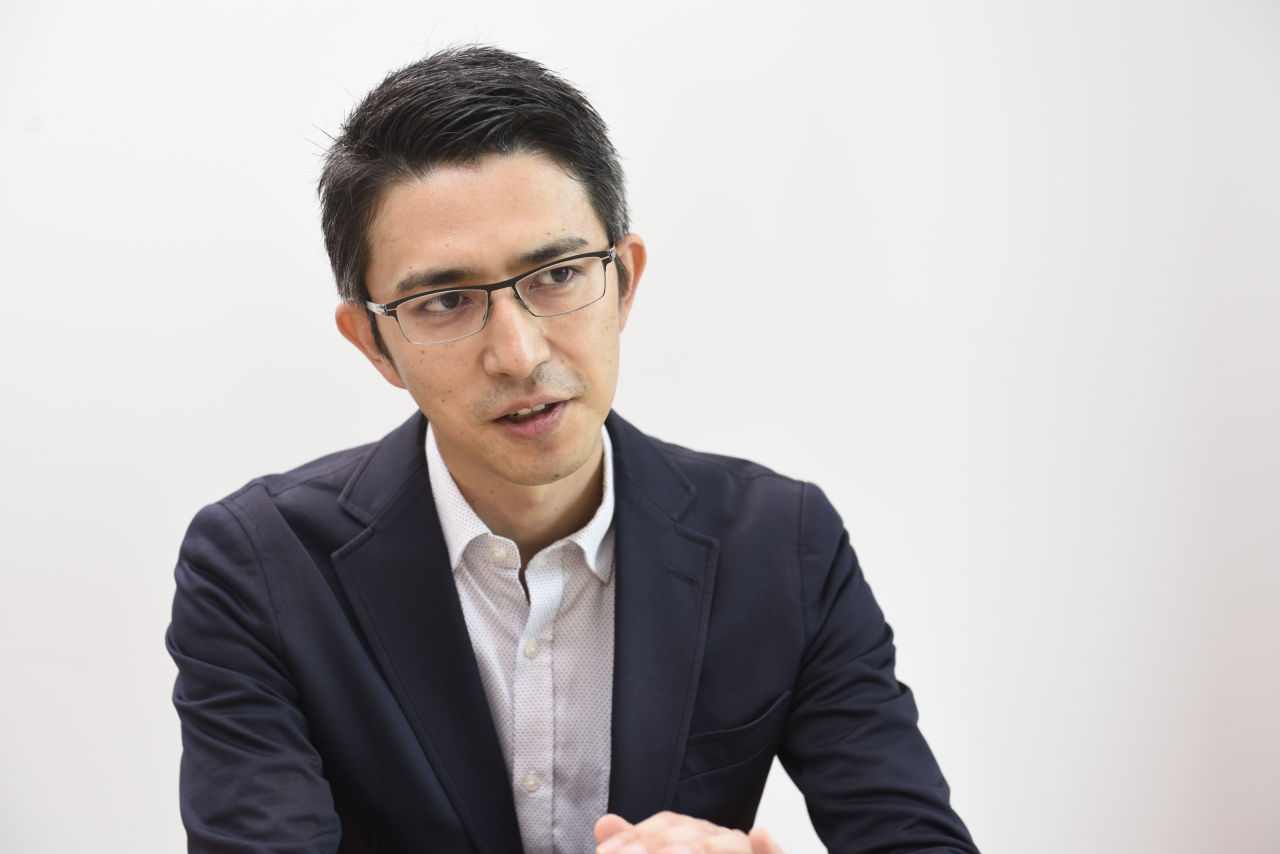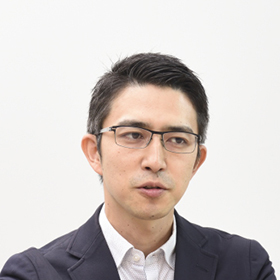 Souta
The rule of law is showing signs of failure. However, the judiciary still has to do its best to make decisions in line with the principles of the rule of law, so that everyone can accept those decisions as having been made in accordance with the law.
That's why the reasoning underlying the final judgment has to be persuasive; because judges need to be able to deliver their decisions with assertion.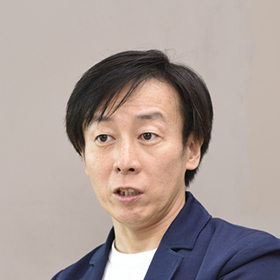 Yoshihisa
So in difficult situations where there are several possible interpretations, the role of the judiciary becomes to come up with a logical decision that all parties can come to terms with, right?
It's interesting, how the judiciary approaches things in a drastically different way.
Understanding the spirit of the Constitution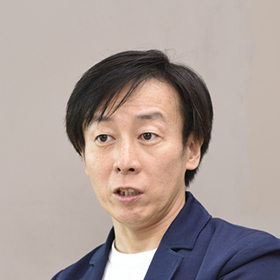 Yoshihisa
We occasionally see throughout society cases in which, however clear a rule may seem, there are disagreements about its interpretation.
For example, take a case where an employee is working outside the office and decides to go to a café in their spare time. At Cybozu, my company, we will offer to pay for their drink in that situation. However, we had a conversation about what would happen if they decide to order a sandwich, and whether the company should cover that.
If we made a decision in accordance with the principle of rule of law, we would have to come up with a monstrously detailed list of "if you fulfill this condition, in this situation, you may receive funds." The maintenance costs for that kind of system would be high.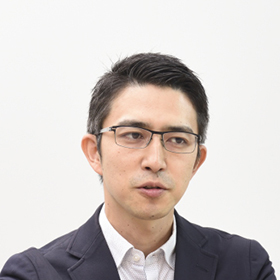 Souta
The costs would be enormous.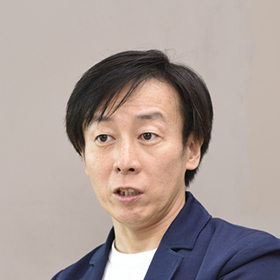 Yoshihisa
Doing it that way doesn't seem fun. That's why I think it's more important to understand why the rule was created in the first place.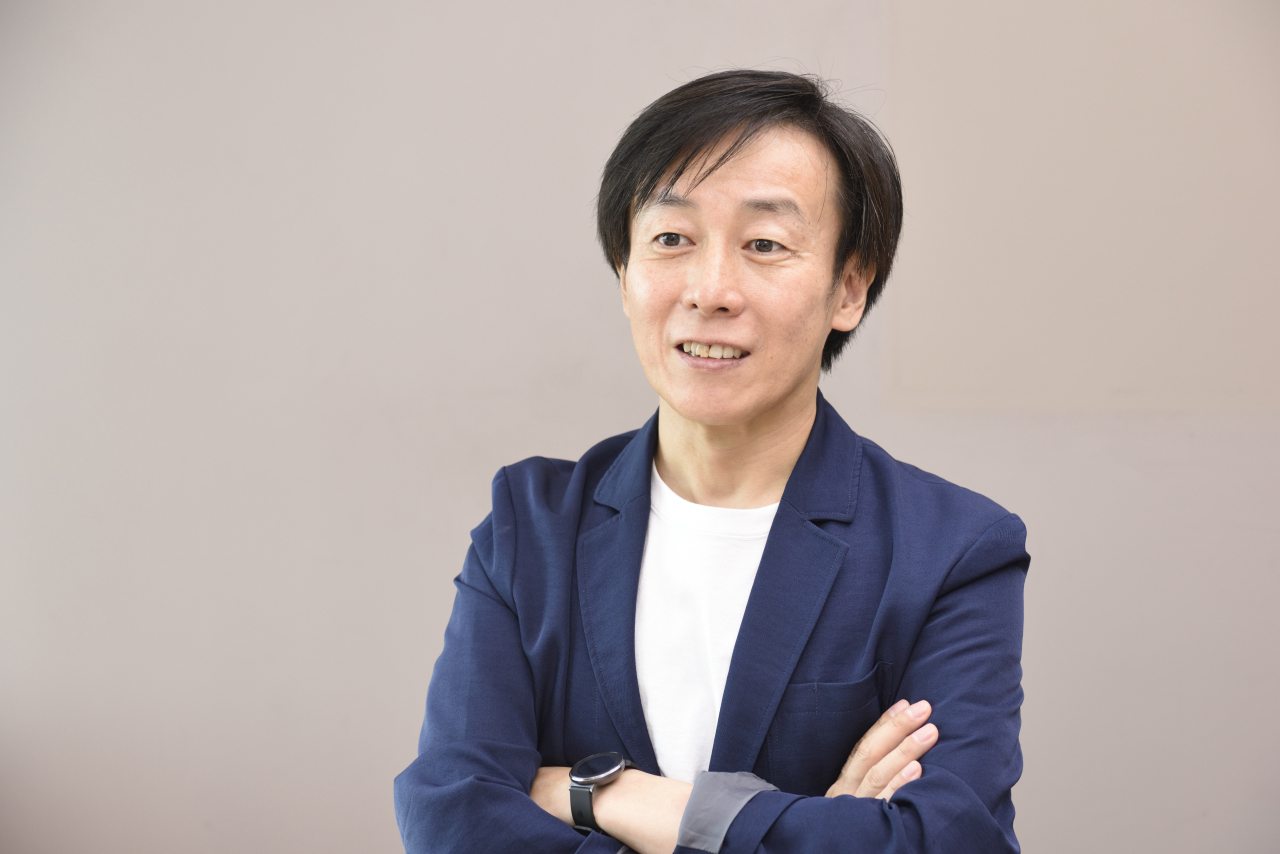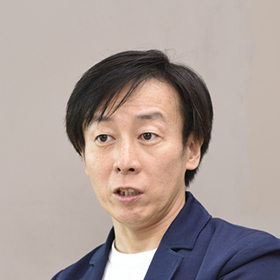 Yoshihisa
Our goal as a company is to create a superior groupware product and spread it throughout the world. To achieve that goal, I want people to be able to produce their best work.
The company expressing its desire to help out is enough, and we do so by paying for a drink, so we don't have to go as far as to pay for sandwiches.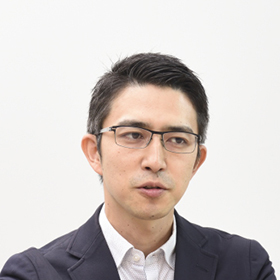 Souta
Fair enough. People can just buy their own sandwich.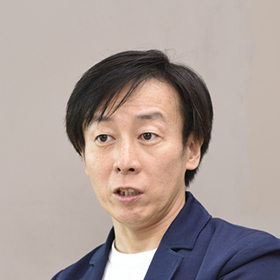 Yoshihisa
Exactly. That's why I don't want to go down the path of coming up with detailed regulations for every possible situation.
At Cybozu, when we decide on a new rule, we first try to think about its purpose. In the same vein, is the purpose of laws also important?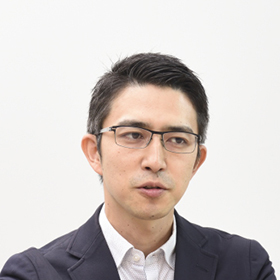 Souta
Absolutely, effecting the law requires a solid understanding of its purpose.
That's way it's standard in law school to explain to those learning about law that "this provision exists to serve this purpose."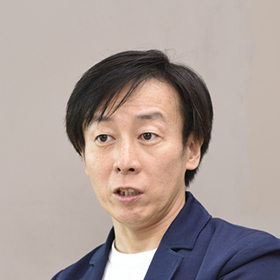 Yoshihisa
If we are able to understand both the rules themselves and the underlying purpose behind the Constitution, we can become more deeply familiar with the Constitution itself and the human rights provisions it contains.
In order to protect our own rights and to be able to better understand the rights of others, it is important we start by learning that the Constitution was drafted with the purpose of protecting the rights of all people.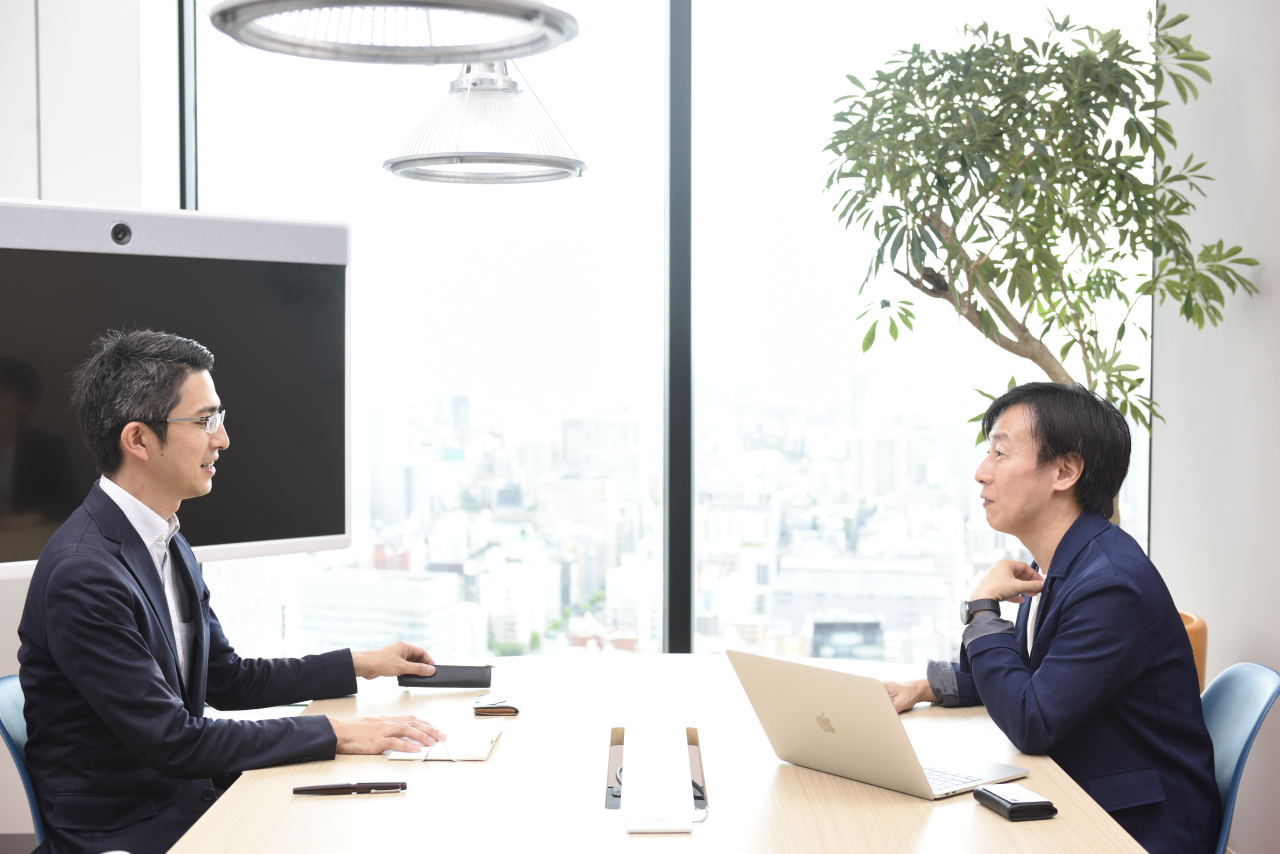 Original article written in Japanese by Reiko Ohtsuka. Photographs by Tsukasa Ogi. Translated into English by Alex Steullet. Edited by Alex Steullet and Mina Samejima. The original Japanese article is available at the link below.