When the Pandemic Comes to Bear―Polar Bear in an Office Chair (Episode 7)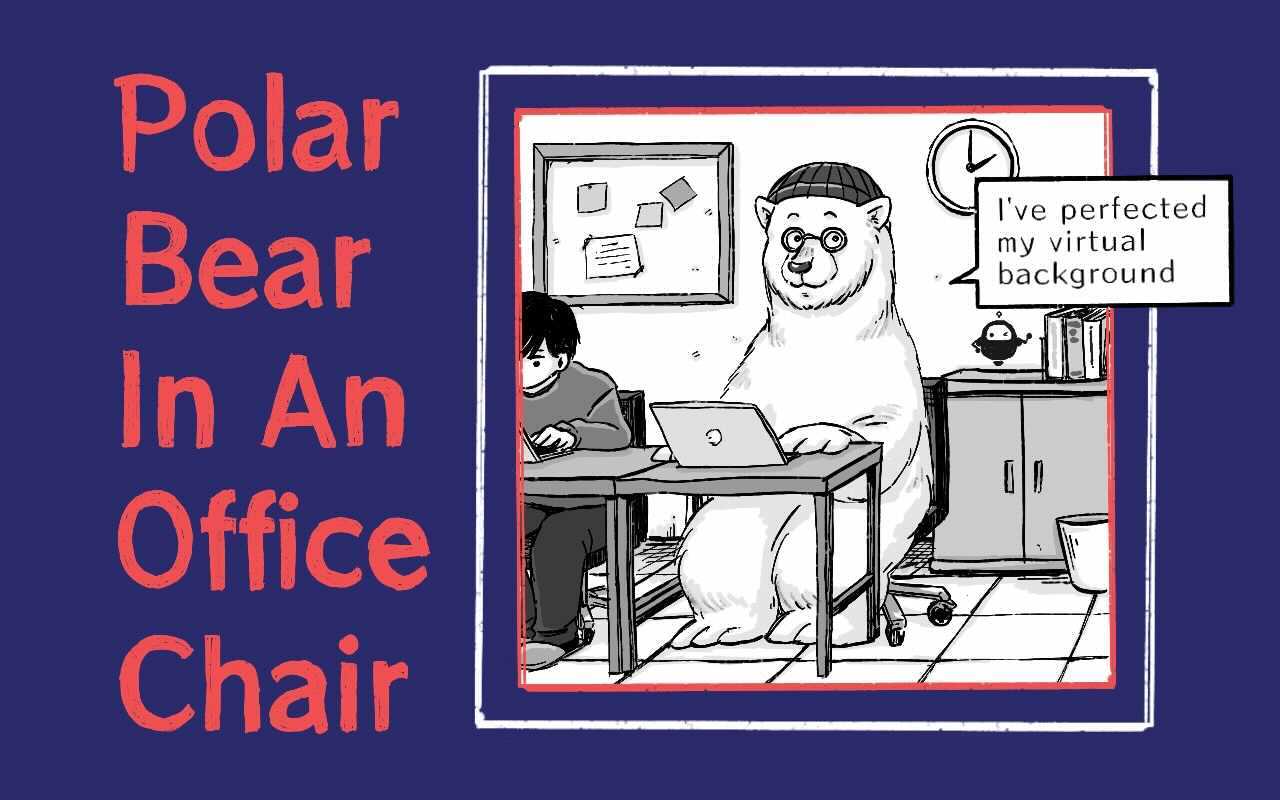 A few years ago, I left my public sector job in Switzerland and moved to Japan. From there, I drifted around from language learning to a few part-time gigs, until finally landing my first full-time job here at the Japanese tech firm Cybozu, the parent company of U.S. software provider Kintone.
Moving from the highly-regimented slow-moving public sector to the ferocious breakneck world of start-ups was in and of itself a fish-out-of-water experience. Doing so in Japan added a thick layer of mystery to the bedrock of unknown. Now that I'm finally starting to get used to my surroundings, I wanted to share with you some of what I've been through. Here are a few—perhaps slightly exaggerated—examples of what I've seen and felt in my life as, essentially, a polar bear in an office chair.
A modest request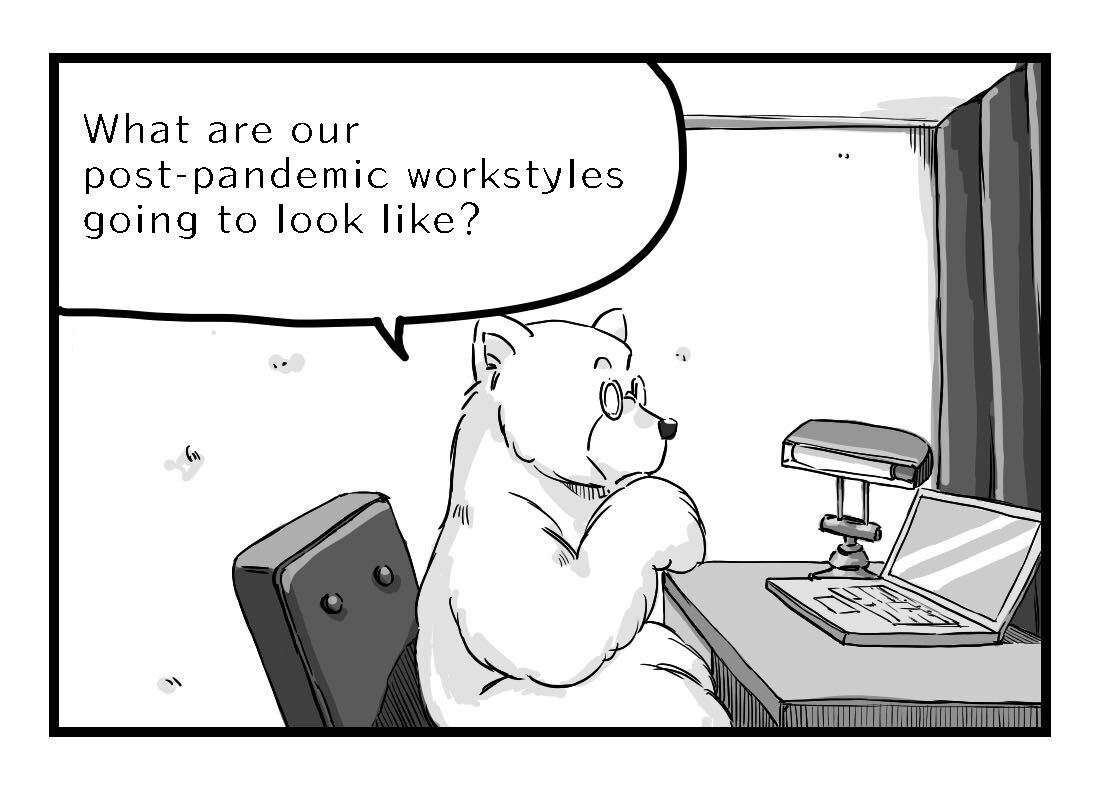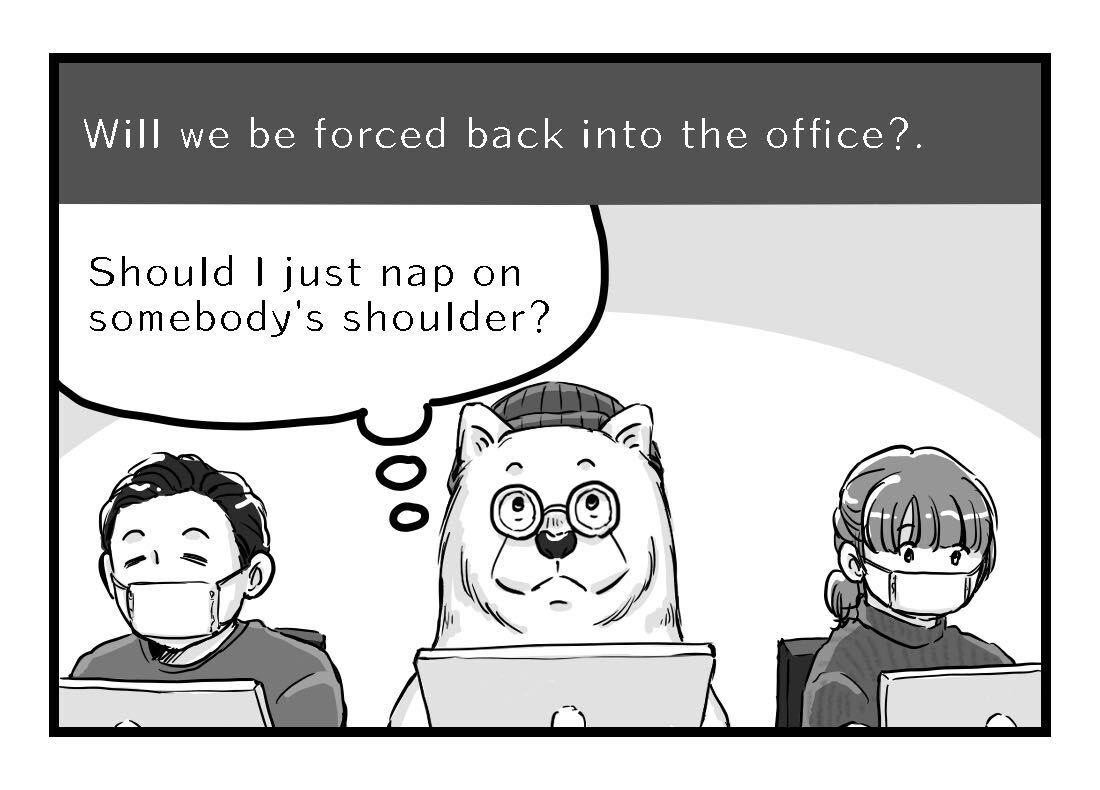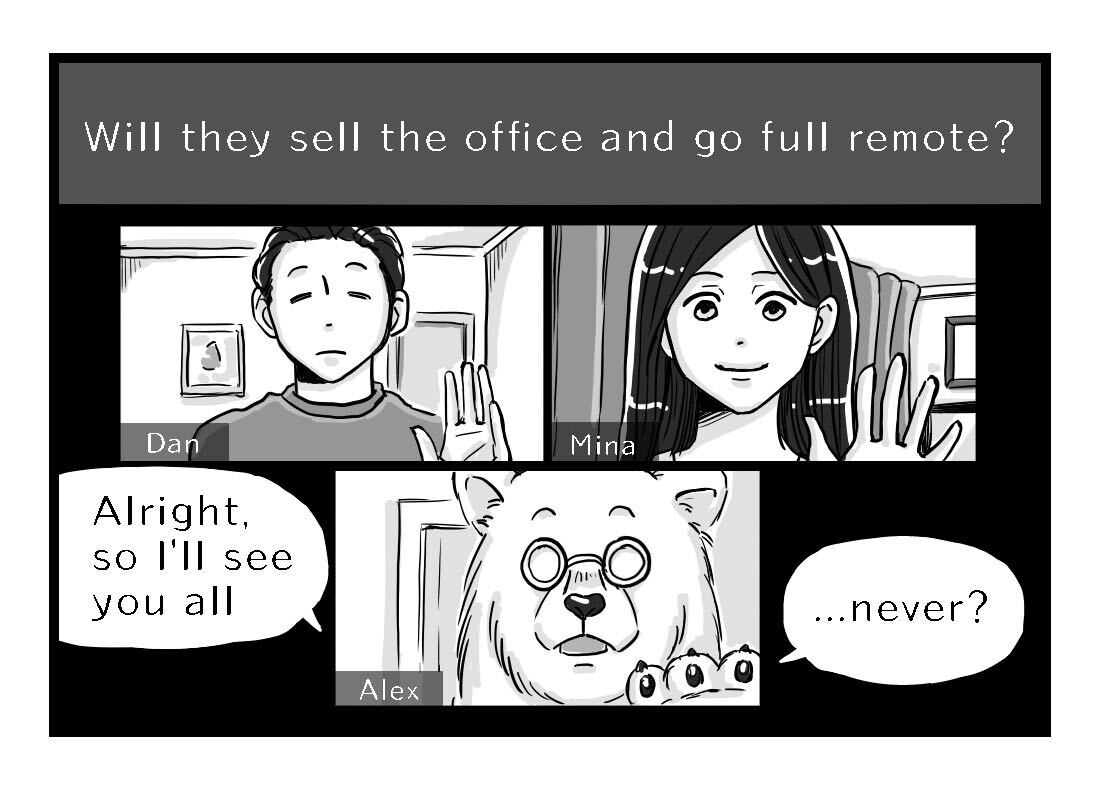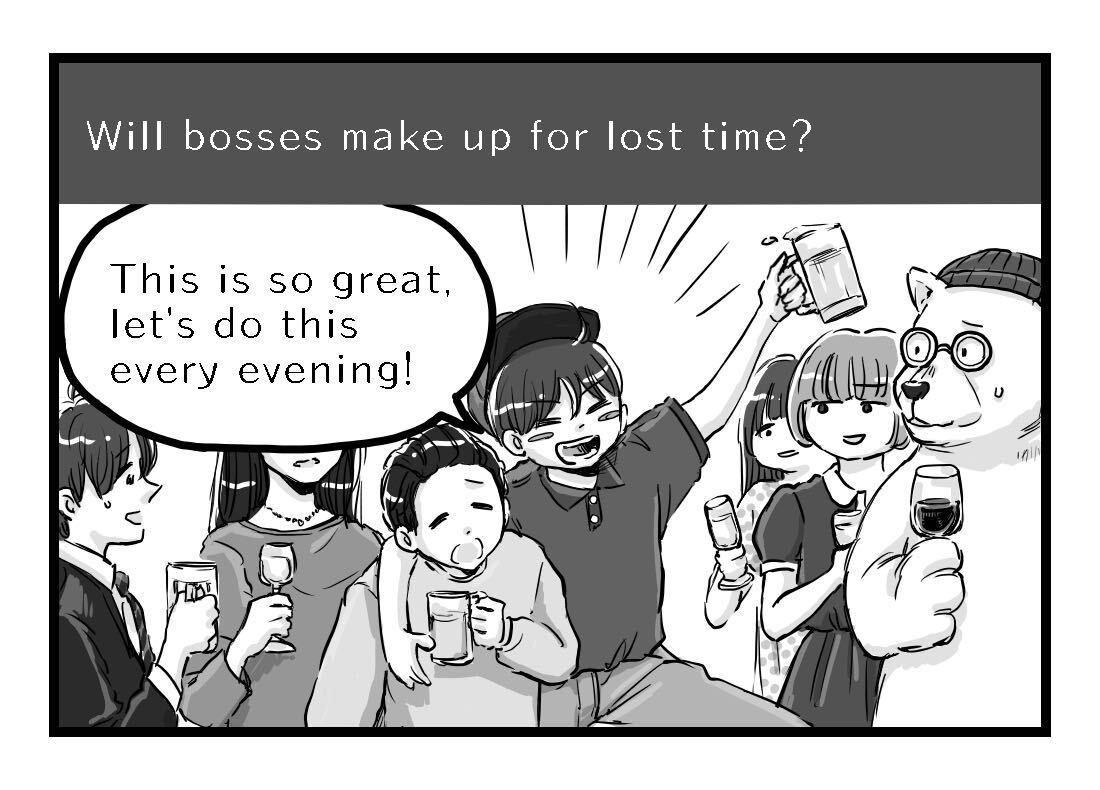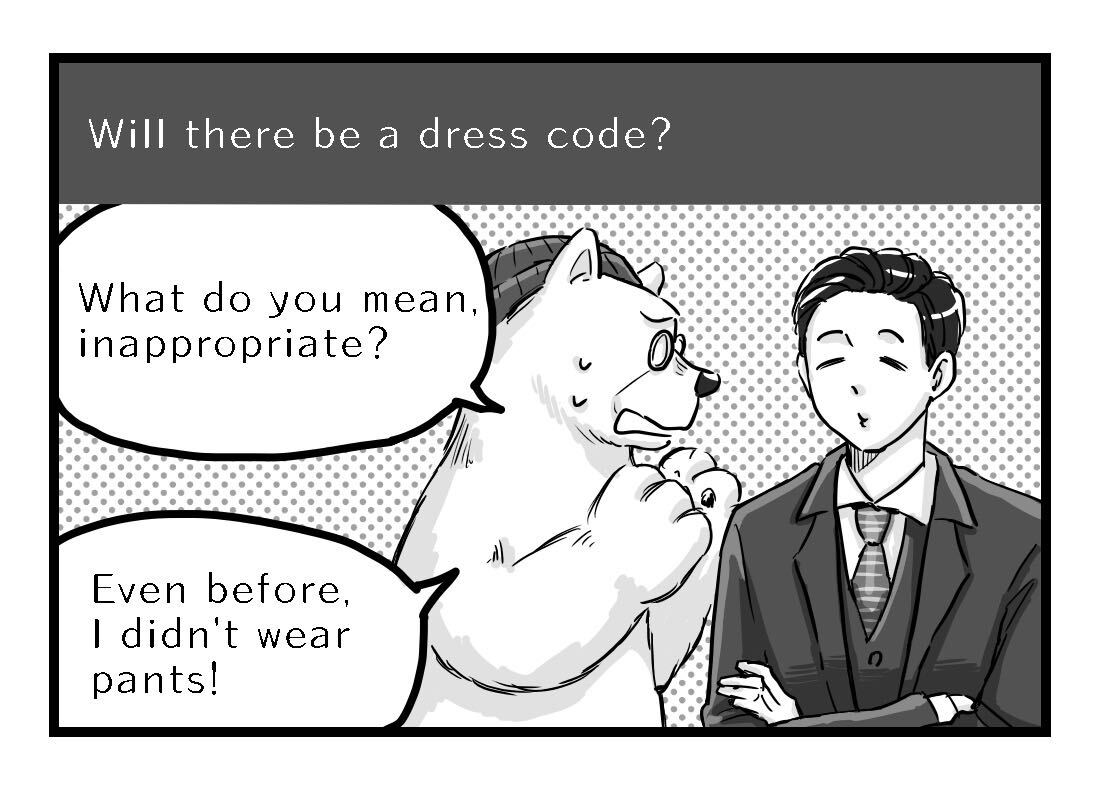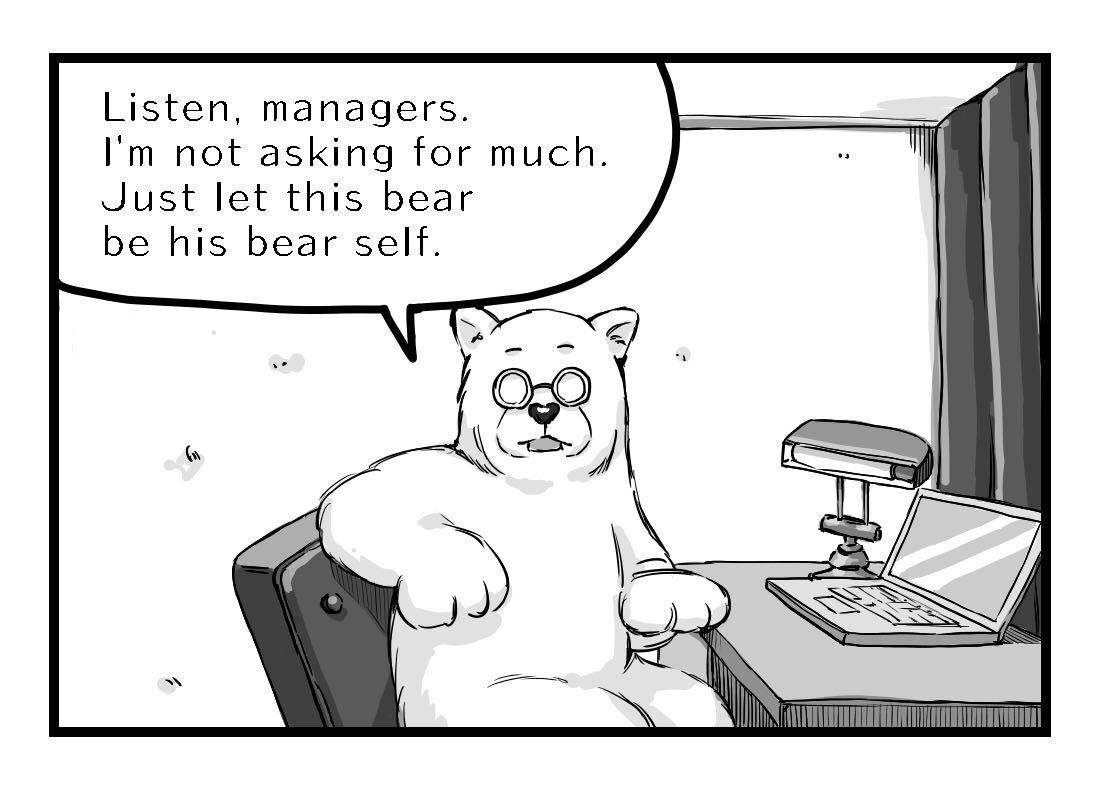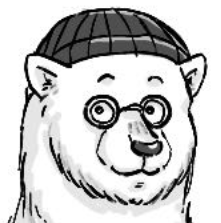 Alex
At the first ray of light to flicker at the end of the pandemic tunnel, we began thinking of returning to our former lives. But can we just go "back to normal?" So much has changed, and while most has been for the worse, there are ways in which work has gotten better. Let's have a conversation about our workplace needs and desires before taking rash decisions. And don't put me in a suit; bear tailors are crazy expensive.
Bear, unmasked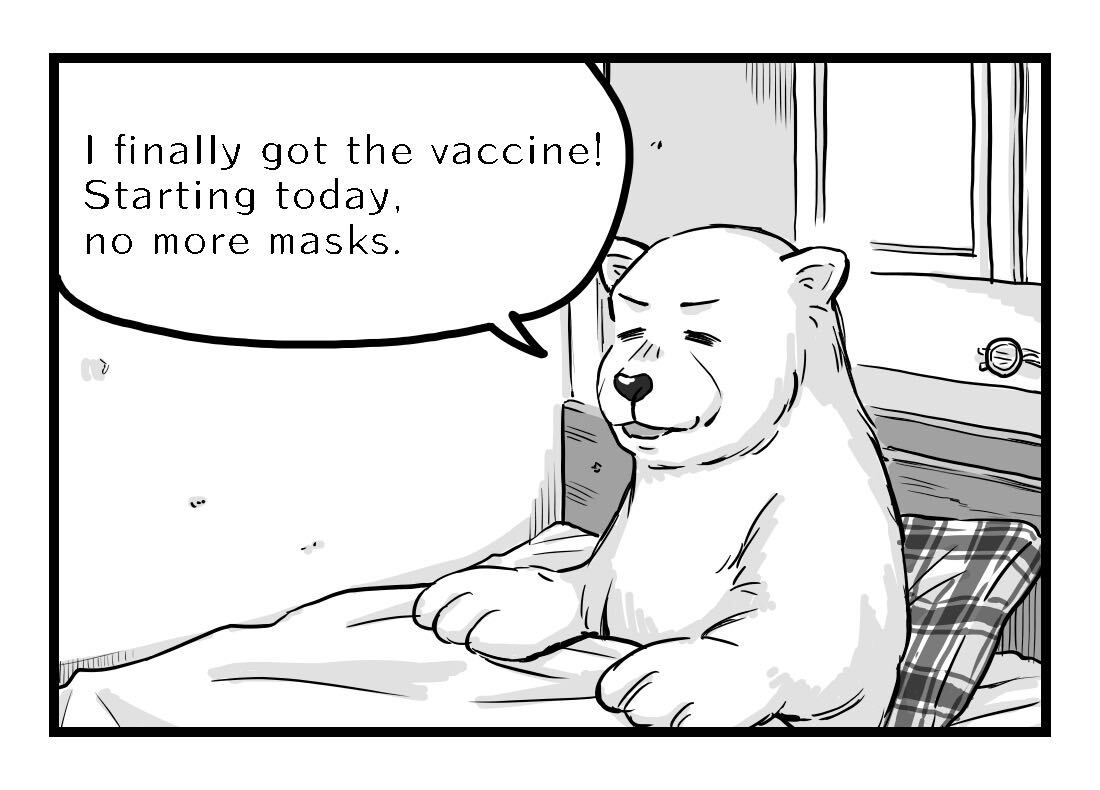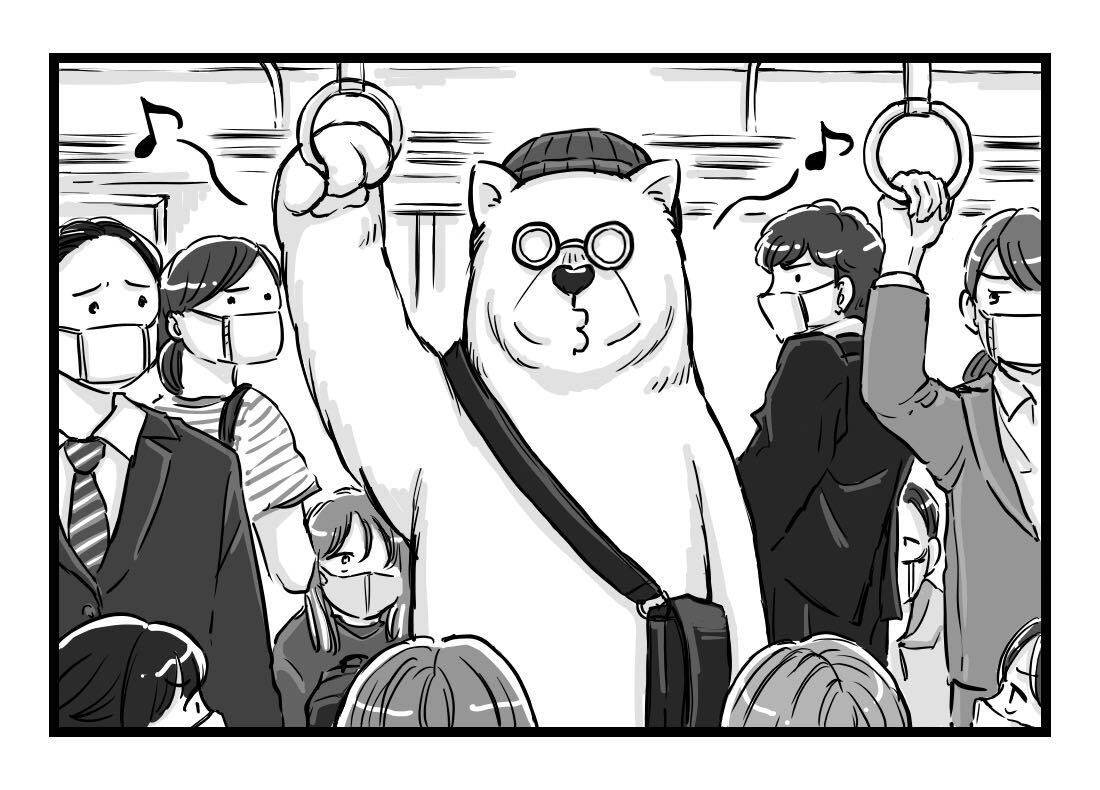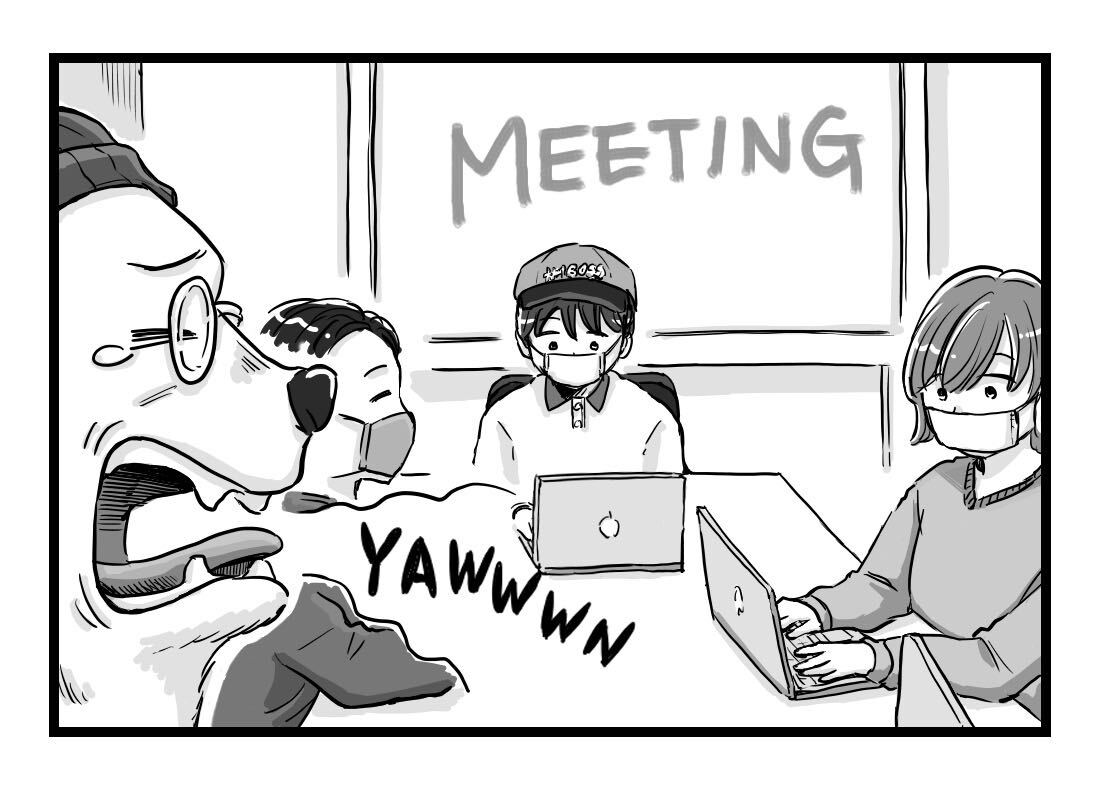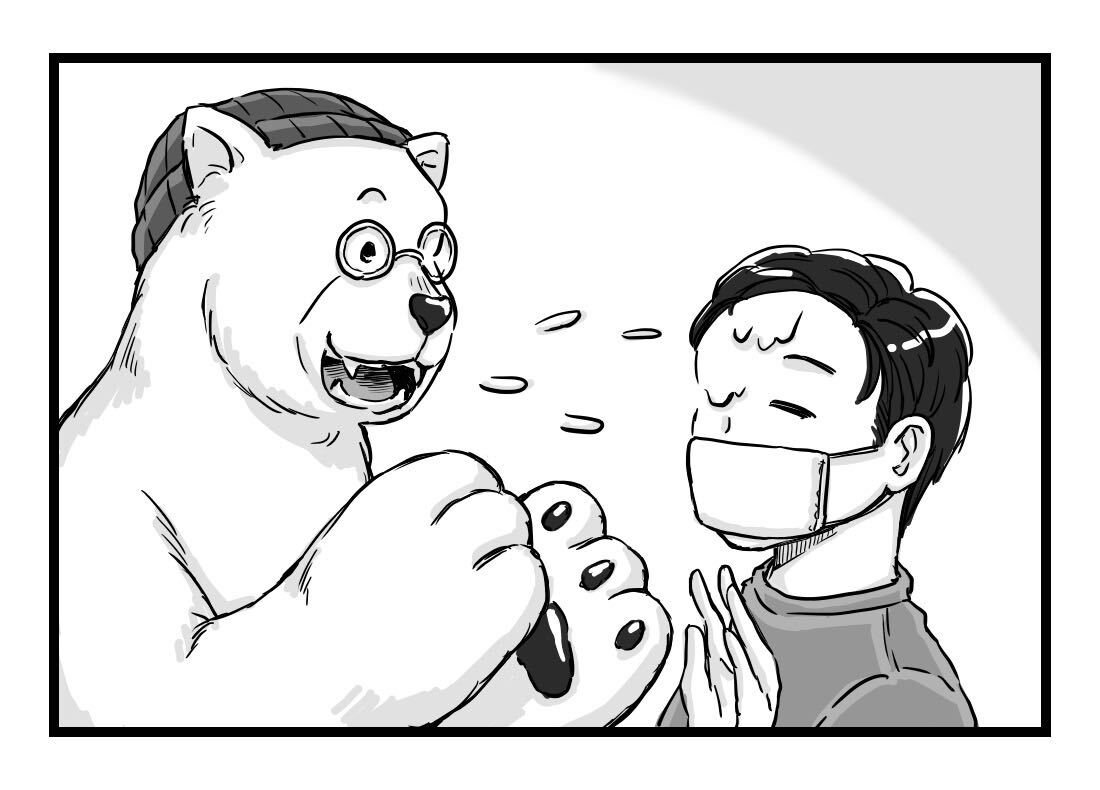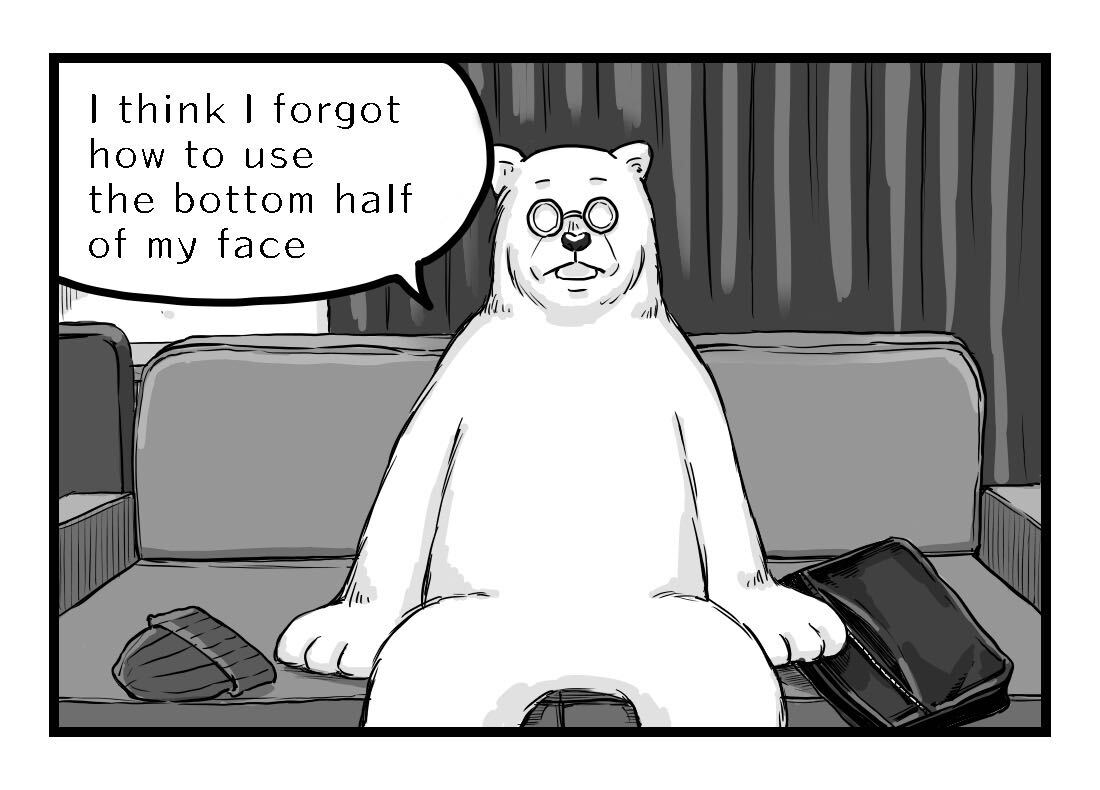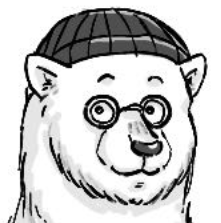 Alex
If there's one thing mask wearing has taught me, it's the importance of the lower half of my face. We've been taking our snouts for granted for way too long. To all who are vaccinated, let's give snouts the recognition they deserve! Although some practice in front of a mirror may be in order.
Blame it on corona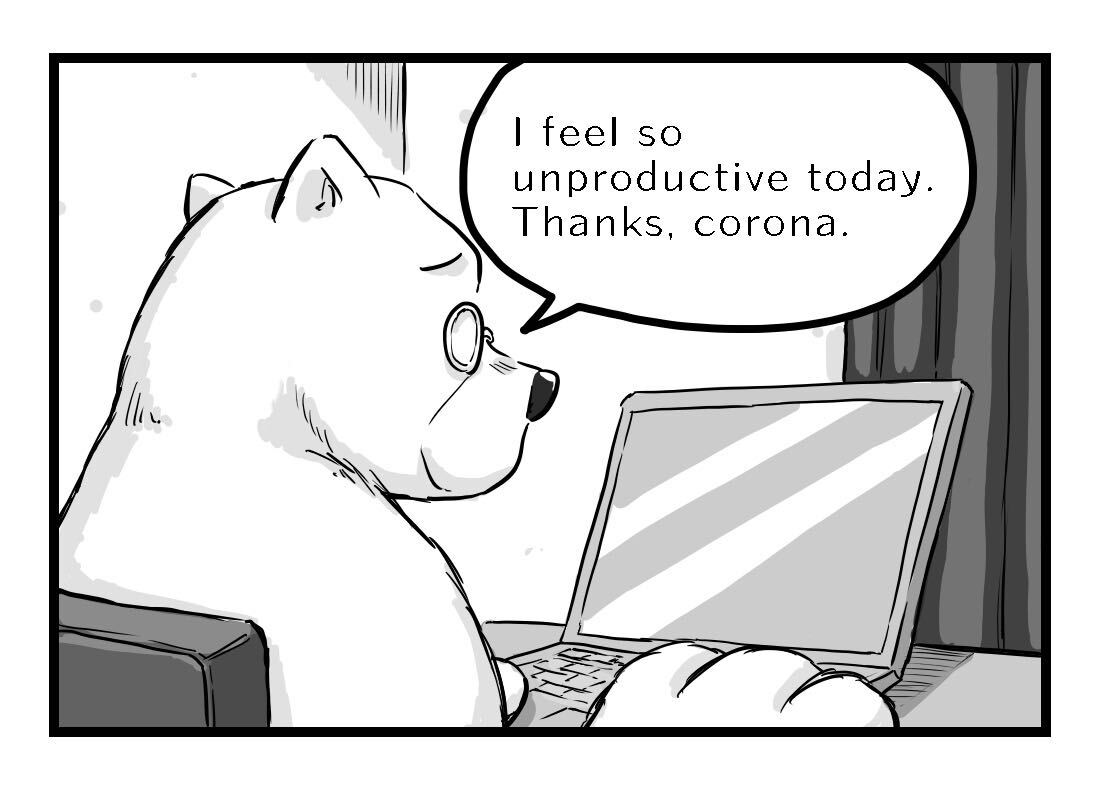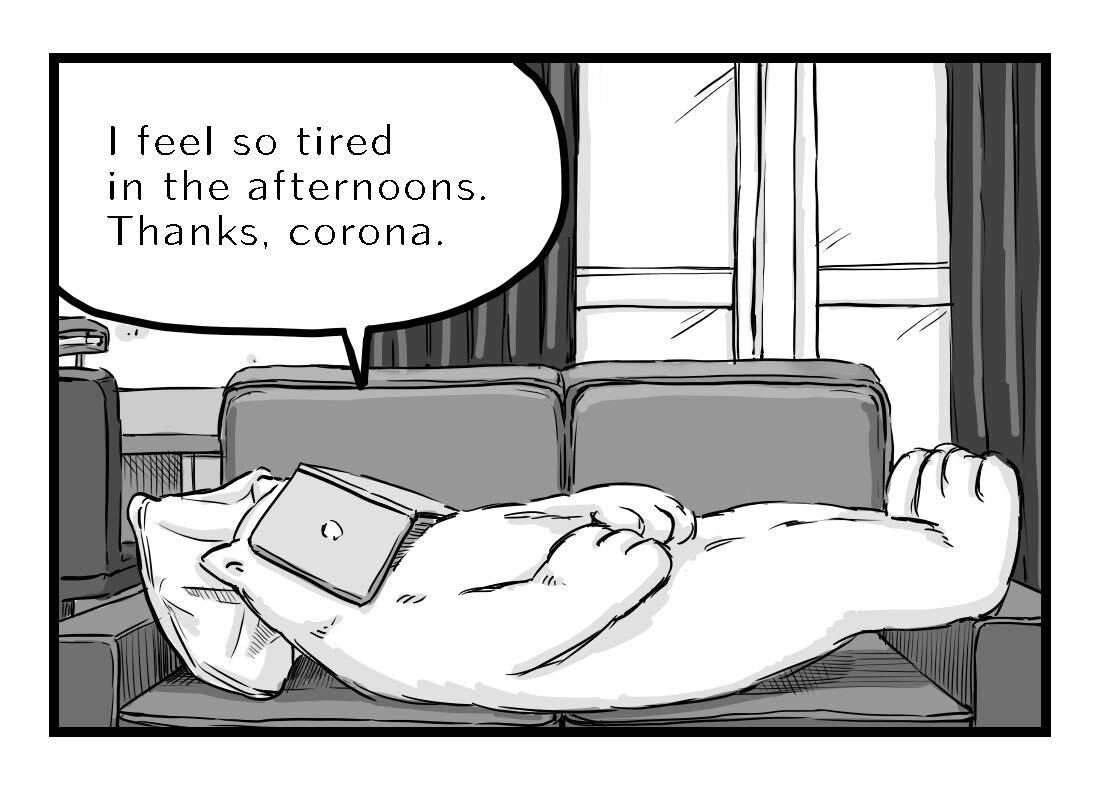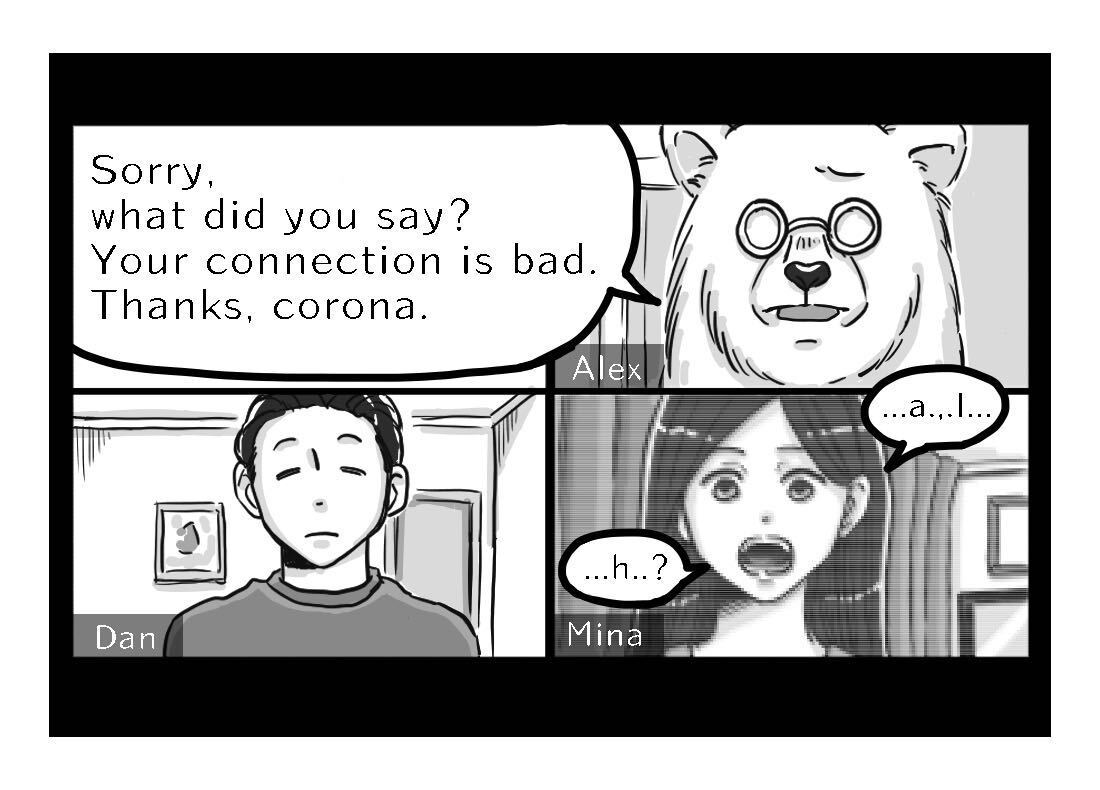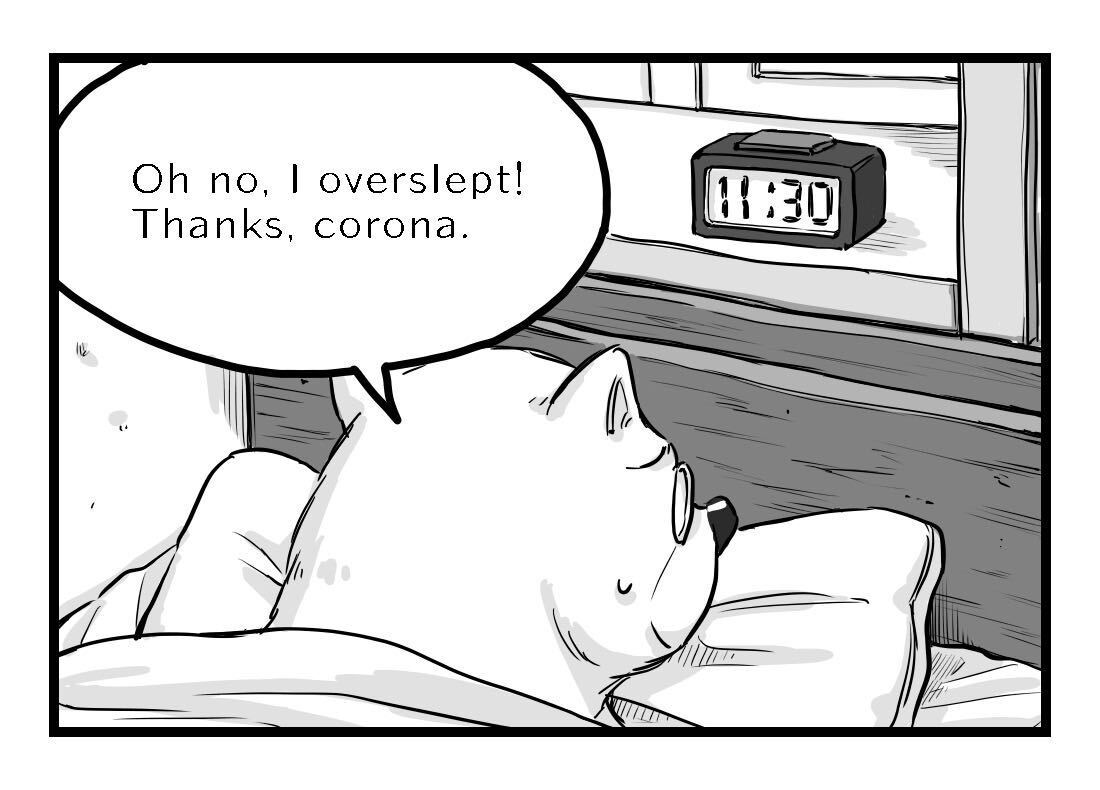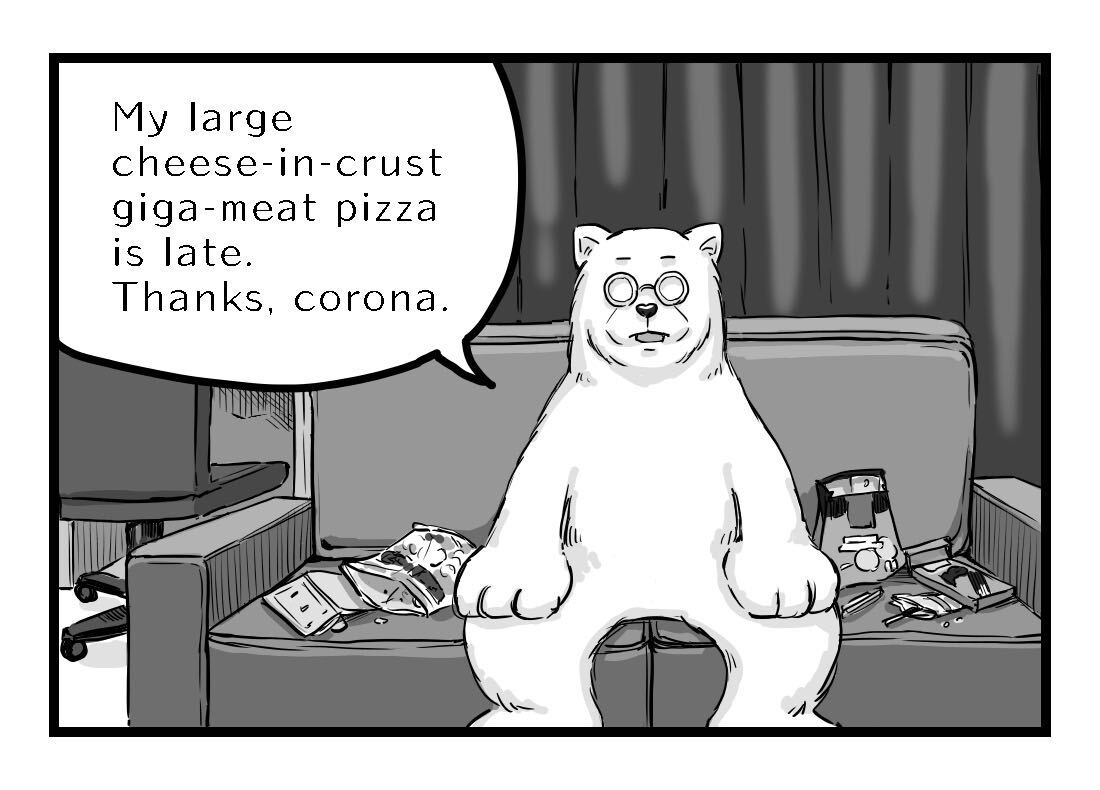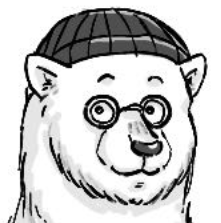 Alex
Being a master of excuses means knowing how to use the times to your advantage, and never has there been a better time for excuses than the coronavirus pandemic. It's looking like the virus won't be around for much longer, so it may be now or never. I'm getting that pizza. The gym can wait. Thanks corona!
---
Written by Alex Steullet. Illustrations by yummi. Edited by Ade Lee and Mina Samejima.