Not Every Bad Experience Has To Be an Opportunity for Growth
Interview with Eranda Jayawickreme, professor of psychology at Wake Forest University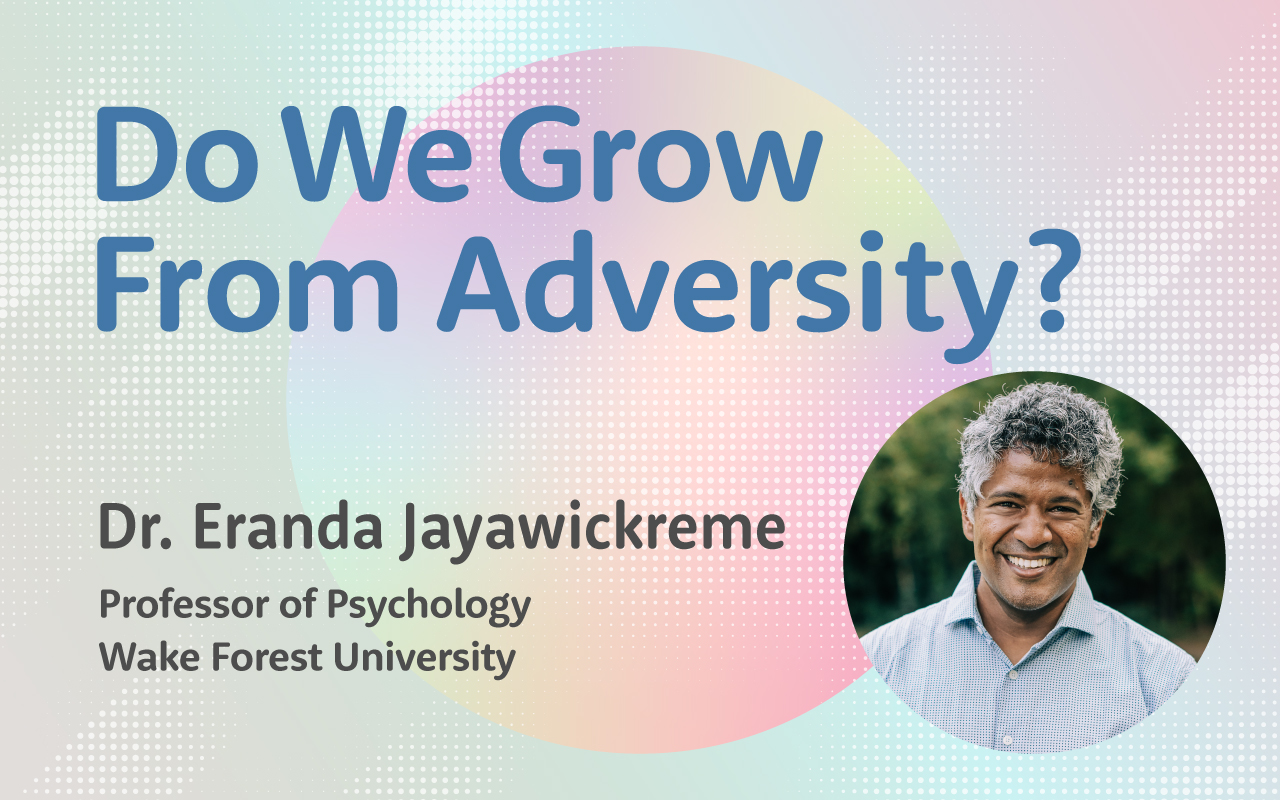 As our economy becomes more global and competitive, many of us feel pressured into optimizing every aspect of our lives. We comb through self-help books, videos and blog posts on how to work faster, make more money, get healthier, live longer, become stronger; any of myriad paths toward self-improvement.
In our relentless pursuit of growth and self-actualization, we're even tempted to frame adverse events as opportunities. It's not enough to be sad or hurt, defeated or heartbroken. We need to heal as quickly as possible, then come back better than ever. As the saying goes, "What doesn't kill you makes you stronger."
But does it really?
Eranda Jayawickreme is the Harold W. Tribble Professor of Psychology and Senior Research Fellow at the Program for Leadership and Character at Wake Forest University. He has written extensively about topics such as well-being, wisdom, and post-traumatic growth from both a psychological and philosophical standpoint. I sat down with Eranda to find out if viewing adversity as an opportunity for growth actually ends up making us stronger, or if we should be thinking about adversity in an entirely different way.
The many faces of adversity
Alex: A lot of cultures seem to have this idea of growing from adversity, which manifests in American culture through the expression: "What doesn't kill you makes you stronger." Where does this idea come from and is it really universal?
Eranda: Many religious systems and thinkers across human civilization have tried to answer questions like: Why do we experience adversity? Is there a God or a higher power that would allow it? What insights are to be gained by understanding adversity? How do we make sense of adversity in our lives? So this question of how we make sense of the suffering we experience is, I think, a core question that transcends cultures.
The specific instantiation of "what doesn't kill you makes you stronger" is much more specific. The aphorism was popularized by Frederick Nietzsche in Twilight of the Idols, although we're not sure if he was being sincere. The full quote was, "Out of life's school of war—What does not kill me makes me stronger." He could have simply meant that if you were talking to a military general, they would have this perspective of "what doesn't kill me makes me stronger." It's also possible that he was being sarcastic. That nuance has mostly been lost from the original quote.
Alex: So the idea of using adversity as a tool for growth is quite modern and not particularly universal?
Eranda: Yes, saying adversity will actually make you stronger is culture-specific. This idea of transcending adversity and using it to make yourself a better person is very American. It was born from a particular cultural milieu in which the experience of adversity itself is perhaps less common than in some other cultures.
We can understand this further by looking at the history of the US. A large percentage of the country is from an immigrant background, people escaping persecution. They came to America with this idea of, "America is a land of boundless opportunity, I have to make the most of it."
On the other hand, when we look at communities whose ancestors didn't come to America voluntarily, like many from the African-American community, they have more nuanced beliefs about the role of adversity. They may talk more about striving and managing adversity, rather than seeing it as a tool to become a better person.
Alex: You talk about less adversity and more adversity, but is adversity really quantifiable? If my dry cleaner takes longer than expected I might experience that as deeply distressing, whereas for someone else it wouldn't even register as an issue.
Eranda: As researchers we have to define our terms, and I recognize that can be a major challenge. For research on adversity, we give people checklists asking them to identify which adverse events they went through. That way we avoid classifying a dry cleaning incident as an adverse event, regardless of the subject's perception.
However, you're right to point out that perception is important and people experience events in very different ways. Sometimes people might not even remember adverse events they experienced a long time ago, so they won't think to check the box on our checklist.
When doing quantitative research we have to make compromises in order to obtain data we can compare across large populations. Otherwise we would have to do in-depth clinical interviews with every single research subject, which we can't do in a large-scale study.
The pressure of high expectations
Alex: What are the risks of adopting a "what doesn't kill you makes you stronger" attitude toward adversity?
Eranda: First, you have to recognize when dealing with adversity that it can actually be more stressful if you feel like not only do you have to overcome it, but you also have to learn from it. That's the problem with the slogan "what doesn't kill you makes you stronger" being used without context in popular culture. It's been exported all around the world—even in song lyrics from artists like Kelly Clarkson and Kanye!
Then, you have the fact that reporting growth in the wake of adversity can simply be a coping mechanism. People will try to minimize the impact of adversity on their daily lives by telling themselves a story about what they've gained from their experience. Multiple studies have shown that people who report high levels of this perception of growth don't do well in terms of mental health symptoms.
Another issue with this attitude is that it could just be responding in line with a social expectation. People say they've grown from adversity because that's how you're supposed to talk about adversity. We see it a lot in the US, where people talk about adversity in terms of, "I'm going to take some time and come back even stronger, even better." It's kind of like when someone asks you how you're doing, there's social pressure to respond, "I'm fine."
The benefits of coping
Alex: Has research shown any benefits that stem from adversity?
Eranda: There is some evidence to suggest that going through a certain degree of adversity in life can promote subsequent resilience. For example, research by Mark Seery at the University of Buffalo shows that experiencing lifetime adversity is better than no lifetime adversity because it helps you develop coping strategies. Going through hardship helps you develop a mental model that you can rely on in future hardship.
However, there's a sweet spot. There's a point beyond which adversity is no longer beneficial.
We also have seen several studies, especially out of Europe, looking at childhood adversity. They show that children confronted with adversity learn how to cope in a specific context, but as soon as you change the context, those coping strategies no longer apply. For example, say you grow up in a dangerous environment full of threats. You're going to become good at switching your attention to notice and respond to those threats. However, if you're put in a context where you have to focus or spend a long time on a single task, you're more likely to struggle.
Coping strategies developed in one context don't necessarily translate to other contexts.
Alex: So going through difficult experiences won't necessarily make you wiser?
Eranda: We don't have strong evidence right now to back up the idea that overcoming adversity will make you wiser.
Take control and make social connections
Alex: So framing adversity as a challenge to overcome doesn't seem to help. Is there anything that can lead to better outcomes for people who've experienced an adverse event?
Eranda: There are several factors that can help. First is looking at whether you had control over the adverse event, or if you chose to put yourself in an adverse situation. There is some evidence to show that people who perceive more control over an adverse event recover more successfully, even if they were clearly the victim. This doesn't have to be actual control—perceived control is enough to increase your chance of experiencing better outcomes.
For example, consider someone who joined the armed forces, knowing they were potentially putting themselves in danger. If something bad happens to them, even if they had little control over the event itself, their attitude in that situation may be very different to someone who was conscripted against their will into the army.
Another important factor is social support. We have evidence that suggests perceiving high levels of social support can be very beneficial to recovering from adversity. Talking to other people who have gone through a similar event can provide an outlet for processing what happened.
Alex: That's an interesting part of American culture, where on the one hand you have this "pull yourself up by your bootstraps" mentality, but on the other you'll occasionally have this strong sense of "we're all in this together."
Eranda: Exactly, and it's one of the reasons that in America we see a lot of soldiers struggling when they return from war. When they were in service they were surrounded by other soldiers with similar experiences helping them. Then they return to friends and family members who often don't share similar experiences. Despite having a support network, the soldiers feel alienated, thinking, "Nobody understands what I've been through."
While social cohesion can have benefits, it's also important to recognize the risk of creating an out group. For example, after the terrorist attack on 9/11, Americans came together across political ideologies to unite against a common enemy. Domestically, the sense of social cohesion helped people deal with the trauma of the attacks. The risk is that when you create an "us," you also create a "them." Coming together as Americans also had the negative consequence of a rise in xenophobia and islamophobia.
Normalizing failure in the workplace
Alex: I'd like to talk a bit about more day-to-day experiences of adversity. At the workplace for example, the idea that people learn and grow from being in a grueling and stressful environment is still prevalent. Is there any truth to that idea?
Eranda: There's definitely this intuition that the workplace has to be challenging because failing and learning from failure is the only way to grow. It's a reasonable assumption, but one of the problems with it is that not everyone is good at learning from failure.
For example, a common response to failure is becoming ego-defensive, saying things like, "I failed because someone else was unreasonable," or "I was in an unreasonable work environment." Sometimes that's true, other times it's a mechanism to avoid confronting the fact that we may not be as good at our jobs as we think we are.
Alex: Is there a way to counteract that response?
Eranda: You need to give people the tools to reflect upon failure. Saying, "Here's what you did wrong, how do you think you can grow from it?" isn't enough.
One approach is to not make things personal. For example, instead of having someone reflect on their own failures, you can have them reflect on other people's failures, or even adopt an external, third-party perspective. Either way, your goal is to remove the ego.
Another approach is to show what my collaborators Emma Levine and Taya Cohen call benevolent honesty—basically provide feedback in a way that simultaneously highlights changes that need to be made and secures the person's sense of ego. Give people the motivation to improve by validating their current abilities. For example, you could say, "I know this is hard, but here's why I believe you have the skills to do better." You can create a culture where people understand failure is normal, and as long as you're upfront about the mistakes you make, there are pathways for you to move beyond failure.
Are we becoming too soft?
Alex: A lot of modern workplaces emphasize this idea of normalizing failure and creating psychological safety. Can there be too much tolerance for failure? Not enough adversity?
Eranda: I don't think you have to worry about creating an environment that's too safe. What's more important is to have a purpose in mind. What's your goal in creating a safe environment, and how can you give feedback in a way that's consistent with your goal?
I don't think it's helpful to define the goal of psychological safety as, "Let's not cause any offense" or ""Let's minimize disagreements within the group," because then you're preventing open discussion. Instead, you should be ensuring people are not being dismissed or attacked because of their origin, sexual orientation, membership of a certain community, and so on.
From there, you can build psychological safety by giving people benevolent honest feedback in the way I mentioned earlier. Research in our team has shown that in general, we don't necessarily want to give honest feedback because we're afraid of hurting people's feelings. We're trading the short-term benefit of avoiding a difficult conversation for the long-term cost of not sharing important information. I don't think that's a good approach to psychological safety.
Alex: We hear a lot about how younger generations in the workplace are more easily offended; less resilient in the face of adversity than older generations. Is that phenomenon real?
Eranda: There's a lot of anecdotal evidence showing younger generations are more sensitive. I know when I was a child in Sri Lanka we would run around and play without much supervision, whereas current generations seem more mollycoddled. There's an intuitive argument for wanting children to learn how to navigate environments on their own and learn coping skills while they're young.
However when we look at the research, I'm not convinced there's any evidence to show younger generations are more emotionally fragile. This is just an argument we see appear every few years. Every generation complains about how something is destroying the minds of young people. In the 30s it was newspapers, in the 60s it was TV, in the 80s and 90s it was video games, now it's apps.
I do think there are differences between generations. Access to smartphones and apps does have an impact on young people. However, it's too early to tell whether the impact is a net positive or a net negative. It's dangerous to make assumptions too far on either side, whether it's: "Technology is fantastic, we need more of it," or "Technology is terrible, let's get rid of it."
What we have to remember is that the forms of adversity people experience change with each generation, but adversity is still adversity. Just because a lot of their hardships have moved online doesn't mean that younger generations are becoming more sensitive or have less experience with adversity.
Writer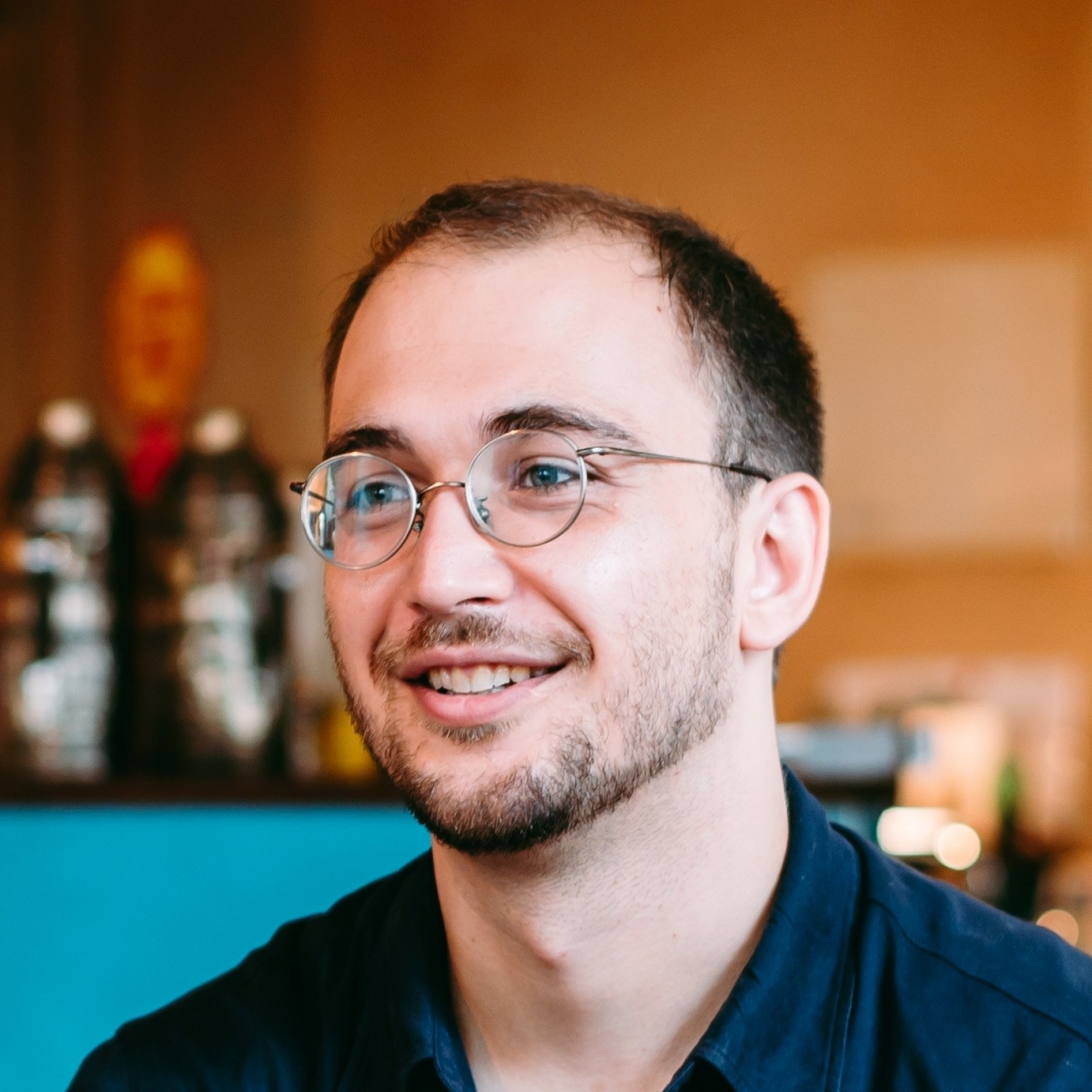 Alex is the editor in chief of Kintopia and part of the corporate branding department at Cybozu. He holds an LLM in Human Rights Law from the University of Nottingham and previously worked for the Swiss government.
Editor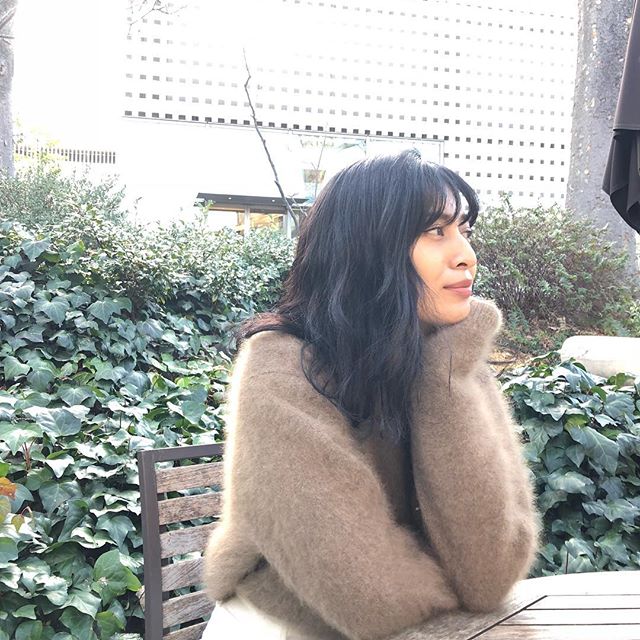 Mina is a content editor and part of the corporate branding department at Cybozu. She is in charge of brand promotion and content creation, including for Kintopia and its Japanese twin website CybozuShiki.