Building Trust Within Your Company Starts with Giving Good Feedback—Interview with Kristen Hadeed (Part 1)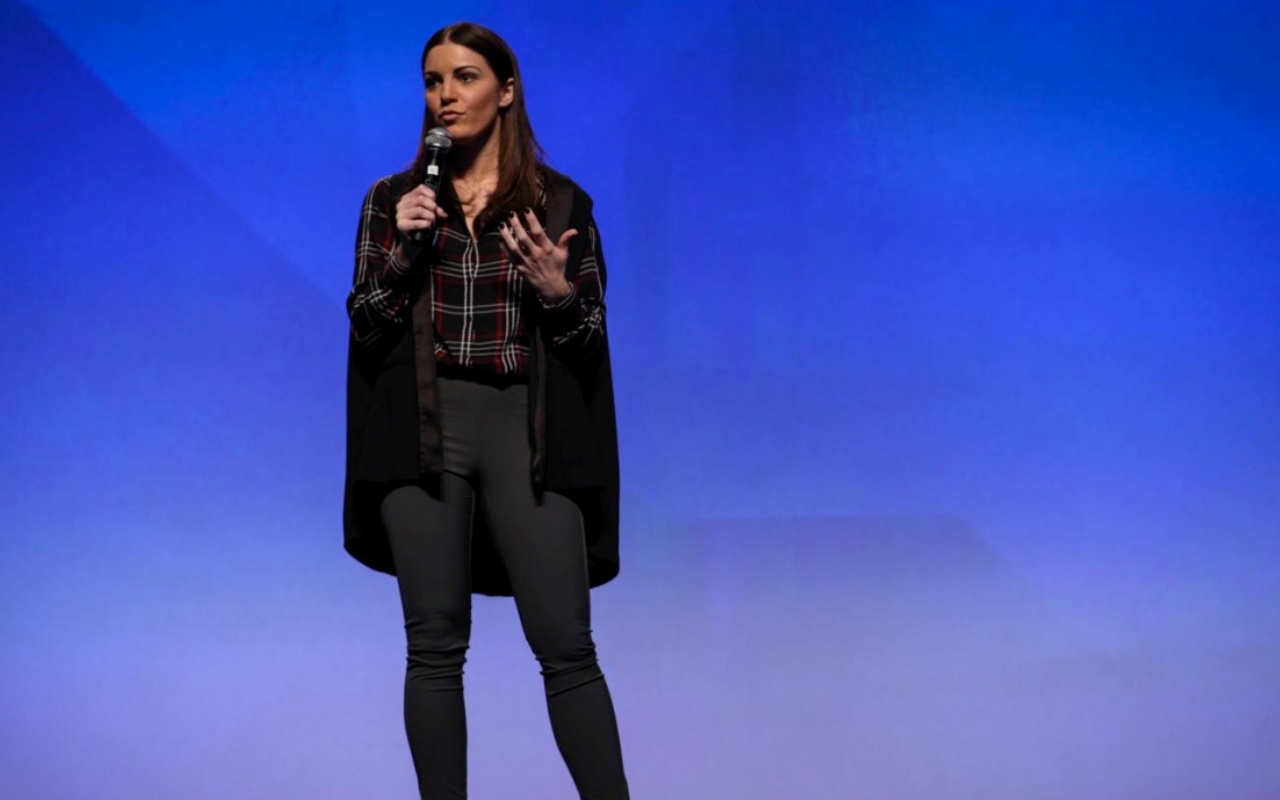 Nobody's perfect.
It's a saying that has been instilled in us since our youngest days, implying that mistakes are not just OK, they're inevitable. Rather than avoid them, we would do best to acknowledge them as a way to learn and grow.
That's where feedback comes in. Giving feedback is a vitally important yet critically undervalued management skill. It can be especially daunting for young leaders, given no direction as they are thrust into the unenviable position of having to tell people what they're doing wrong and how to do it better.
Popular wisdom is of very little help, as we're simultaneously encouraged to "tell it like it is" so we don't confuse people, but at the same time "be tactful" to avoid hurting any feelings. For guidance, we look to those who have succeeded—the leaders who have been widely recognized for their organizational skills and seemingly natural ability to help people grow.
One such leader is Kristen Hadeed, CEO of Florida-based cleaning company Student Maid. I sat down with her to hear what she had to say about giving good feedback.
Start by acknowledging that feedback is uncomfortable
Alex: When reading your book, I was particularly impressed by how much your approach to giving feedback has evolved over the years. When you had just founded your company, Student Maid, a lot of people were quitting and the environment was—can I say toxic? Could you tell me a bit about what went wrong back then?
Kristen: At the time, I don't know if I would say the environment was toxic, but it was fake happiness. Everyone acted like they were all good, so you didn't know when someone was upset or frustrated. People just put a smile on their face and went about their day.
So when I would get these resignation notices I would be completely crushed! On the surface everyone seemed happy, but in reality, people were holding on to the things that were bothering them.
The reason I was so bad at feedback at first is that I had a moment early on when 45 people quit on me. I became terrified that I would lose people. I thought that if I gave feedback that was too direct, it could make somebody want to leave.
At first, I tried to go about it in a nice way, make the person feel recognized. I would give critical feedback in the middle, between two pieces of positive feedback, so that it wouldn't be so much of a blow to them. What I realized is that it was very confusing to people. They were leaving the conversation not really knowing what they needed to do differently.
Alex: Why weren't people willing to come forward with their problems back then?
Kristen: What I've learned now is that feedback builds trust. The more you can tell somebody how you really feel, the more they trust you and are willing to tell you how they really feel. At that time, there wasn't any trust.
Being human means that there are always areas where you could be better. If in every single conversation and performance review you're just being told what you're doing great, you don't trust the person, because you know they're not telling you something. I wasn't being honest with people, so they didn't have the trust to be honest with me.
What I've learned is that it's OK to acknowledge that feedback is uncomfortable. In fact, that's the best thing you can do when you're going into a conversation. Say something like "Look, I'm really uncomfortable, I don't want to say this, but I'm going to say it because I care about you."
Alex: Why is it so important to acknowledge that feedback is uncomfortable?
Kristen: In leadership we often feel like we have to pretend we have it all together, we know exactly how to do this or that. But no one really goes to school to learn how to be a leader. The way it usually works is you're really good at your job, so you get a promotion and all of a sudden, you're in charge of people.
When you admit that you're uncomfortable and you don't know the answers, you're building trust because people see you as a human being. They see you as someone who doesn't have an ego and is willing to just admit their true feelings in the moment. That's how you get people to buy into the conversation.
Especially when it comes to feedback, the person on the receiving end is uncomfortable, just like the person on the delivering end. When you can start with "I'm uncomfortable and I'm sure you are too, but it's OK, we're having this conversation because we both care," it unifies you.
Alex: Is there a way to prepare yourself to receive feedback? Do you just have to take it?
Kristen: First recognize that the uncomfortable feeling is normal. Even me as someone who gives feedback every single day and enjoys it, I still get uncomfortable.
Then, have empathy for the person giving you the feedback. It's hard for them too. Recognize that this person cares for you, because they're choosing to tell you when it would be easier for them to say nothing.
When you're on the receiving end, you have to be very careful about what I call half-feedback. When people are uncomfortable, they tend to give us very vague feedback, so we're not sure what we need to do differently. An example would be: "You weren't chosen for the promotion. We really think you're wonderful, but you have some growing to do to get to the next step."
Don't just take it, ask for more detail! "Can you be more specific?" "Can you help me understand the tangible things I need to do differently?" Make sure you leave with clarity, even if you have to ask the person to think about it and come back the next day with specifics.
Alex: That sounds like something I want to try! Even when giving positive feedback, a lot of the time people just tell you "everything's great!"
Kristen: Exactly. I would ask them to tell me exactly what I did right so that I can do it again!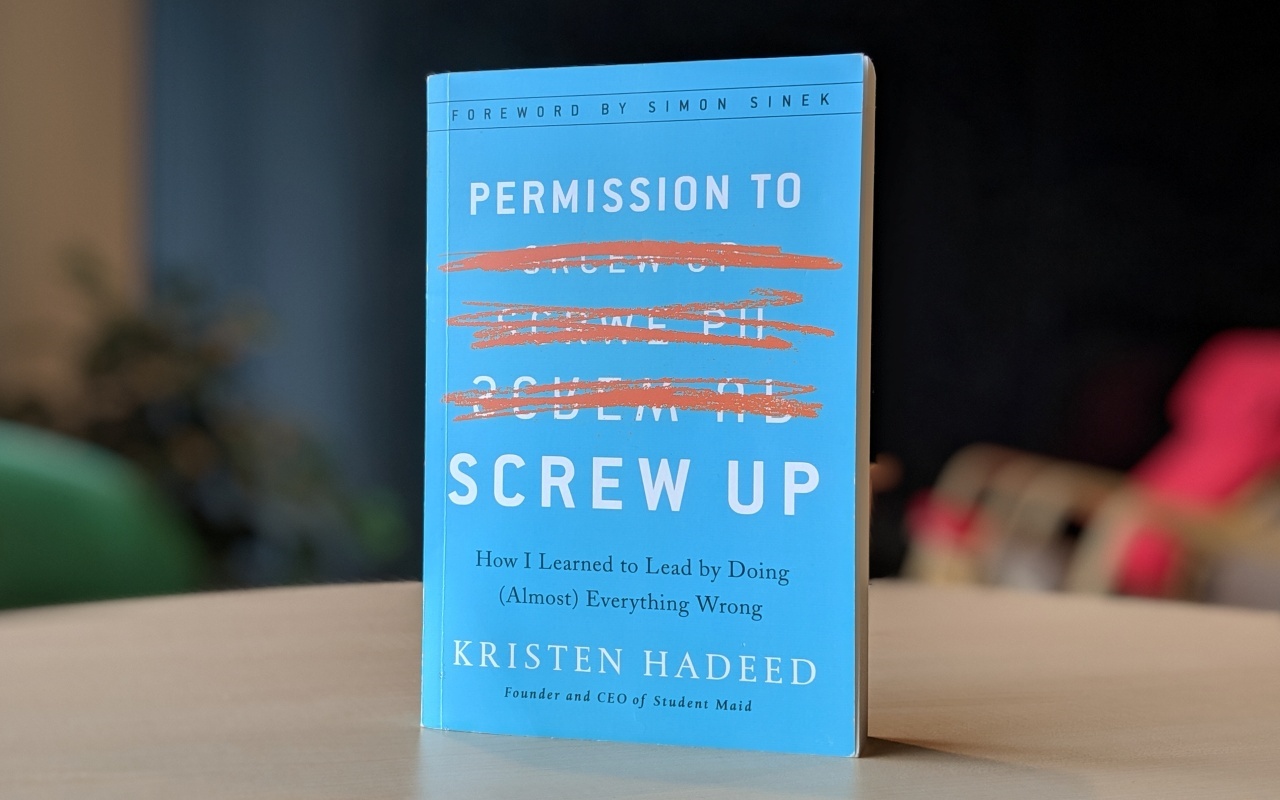 Giving effective feedback is about conveying your feelings
Alex: In your book, you talk about the FBI method that you're using now to give feedback. Could you tell me a bit about that?
Kristen: In most places, leaders don't really have a feedback language to use. We tell leaders to give feedback, but we don't really tell them how to do it in a productive way. Even worse, we fail to make sure every single person in the company has a way to express their feelings and give feedback about their company, leaders and colleagues.
Back when everyone was leaving the company, I found out that one of the main reasons they didn't communicate their frustration was that they didn't have a way to do so. I've come to believe that everyone has to have the same feedback language, and that FBI is the best way to do that.
FBI stands for Feeling, Behavior, Impact. I tell you how I feel (F) about your behavior (B) and the impact that has on me (I). An example would be: "I felt disappointed that you were 30 minutes late to the meeting this morning, and the impact is now I'm not sure if I can rely on you." The idea is that if you communicate all three, in that order, you are inspiring someone to either change their behavior, or to keep doing the behavior that you want to see again.
I get asked a lot: "Why do you put the feeling in there? Can I just give it without that feeling?" But you can't. People need to know you're affecting them in an emotional way for them to be bought into what you're asking them to do. If they don't realize that their behavior is affecting those around them emotionally, they're not motivated to do anything.
Also, something very effective you can do and that wasn't in my book is when you give somebody an FBI, you can tell them "I want you to give me one tomorrow. I want you to tell me a way in which I can be better, or the company can be better." Doing so encourages a two-way street, which is really important for building trust.
Alex: It sounds like the way you approach feedback is that it's not just between the managers and the staff, but between everybody.
Kristen: Absolutely. With my leadership team, we are very diligent about always using the FBI format. Whenever we recognize each other, we use FBI. Whenever we have to confront each other, we use FBI. In front of the company, we use FBI. We even have an FBI wall in our office! Not for critical feedback though, only for recognition.
I've learned that if you want people to use your method, you have to constantly keep it front and center. But honestly, even if your company doesn't embrace FBI and teach it to everyone, as long as you embrace it as a leader, you'll be very effective at giving feedback.
Alex: I'll try to get my boss on board! (laugh) It seems like you give a lot of positive feedback. How do you balance giving positive feedback and negative feedback?
Kristen: When it comes to recognition, leaders have a huge opportunity to help people find their contributions and their gifts. What's done in most places is people get recognized in a way that isn't very meaningful. We're told things like "thank you, you're so great, I appreciate you." It feels good, but the person doesn't really know how they're contributing or what their gift is.
FBI is really great because it helps pinpoint exactly what people do and what we want to see them do again. It helps them find the unique thing that only they can bring to the organization.
Rather than balance, think of it as: you have to be authentic. You shouldn't recognize people for the sake of recognition, just as you shouldn't give critical feedback just because you haven't in a long time. The deal in our company is when you notice something good, you have to say it. You might be the only one who has witnessed it, so if you don't say it that person won't be recognized for it.
Also, it's important to be intentional with your words. If you have to collect your thoughts and give feedback to someone the next day that's OK, but don't let too much time pass. I sometimes bring my piece of paper with me to the conversation and say, "I have something to tell you and I want to make sure I get it right, so I'm going to read what I wrote and then I'll talk to you about it." That's OK, you don't have to memorize everything, what you say just needs to be authentic and natural. Don't focus on how much feedback you're giving the person, just be authentic.
Alex: How do you create this culture where people know about the right way to give feedback?
Kristen: We teach FBI to every new hire. In fact, they learn FBI before they even learn how to clean!
We also tell them their voice matters. We're giving you a method to make it easy to speak up, and we expect you to use it. Joining this team means you are going to be invested in making this company and this team the best they can be, so when you see either areas where people or the company can grow, or something we're doing great, we expect you to speak up!
Feedback is best when done often, by everyone and in person
Alex: It sounds like you spend a lot of time giving feedback! Is it something you do on a daily basis?
Kristen:Yes! My personal goal as a leader is to give one piece of critical feedback and one recognition every day.
I have to remind myself that my job as a leader is to help people grow. That can mean two things: helping them understand what they're great at and helping them understand where they could be better. I remind myself that every day, and I ask the leaders in my company to do the same.
We also do something called 360 reviews. Our format is very simple: In person, everybody comes with two things they think they do well and two things they think they need to do better. Then, just share it with the group. Everyone comments on it and adds if they have anything to share with you. People are paired with those they work closest with, so for me it's the leadership team.
We do these reviews every quarter, so things don't have a chance to build up. If the team is frustrated with you, we resolve it and we move on. None of this is done electronically, it's all talking.
Alex: Interesting! A lot of companies these days tend to collect feedback electronically. Why is it so important to give feedback in person?
Kristen: When it's digital, you can't hear the person's tone of voice. Sometimes we read things and we take them a certain way that's not the way the person intended.
When they're anonymous, that's when I think it's crazy. You're basically saying: "We're not going to build trust here." When you're reading your results, all you end up doing is thinking about who said what, instead of focusing on what you need to do to grow.
Think about it this way: You probably spend more time with the people you work with than with your family. Imagine when you were a kid, if your parents came into your room and said: "We want to make sure you're happy here, and we have some feelings to share with you. We've sent you this link to a survey that we want you to fill out. We're going to fill it out about you, your brothers and sisters are going to fill it out too, but you're not going to know who said what." When you put it in that context, it's so weird! Yet that's what we do at work, we work with these people all the time and we don't talk about hard things.
Alex: Do people sometimes feel overwhelmed by all the feedback they're receiving, for example because it's either too much or too tough?
Kristen: As long as its genuine, I don't think so. Don't do what I did, where I used to have a clipboard with everyone's names and would say: "Every day I'm going to recognize every single person and put a check next to their name when I'm done." If you're forcing it, it gets overwhelming because people know it's not genuine, it feels fake and people don't want that.
Also when it comes to tough feedback, you can gauge where people are emotionally. Especially in a 360 review when you're hearing it from all sides, if someone has a lot of areas to improve, they may need some time to digest what you've told them before you can talk about it.
I gauge by asking people, "How do you feel? Do you want time to think on this, and maybe tomorrow we can talk more about it?" So often we try to make decisions for people, when if we just asked people what they need, they would tell us either "I need time, I'm a little overwhelmed" or "I'm good, let's keep talking."
Even managers have a lot to gain from receiving feedback
Alex: To be honest, I would sometimes feel uncomfortable giving feedback to my boss, because I know my boss can decide my future in the company. How do you deal with that insecurity?
Kristen: Sometimes you have to lead up, you have to speak up for yourself, which can mean giving your boss feedback.
One of two things is going to happen. Your boss is either going to react in a positive way, be thankful for your feedback and have a conversation about what to do with it, or they're going to react in a negative way. When that happens, it's time for you to ask yourself if that's the place you want to be.
Let's face it, people react defensively because we don't have a good relationship with feedback. I think it goes back to our childhood. All experiences are different of course, but some people could have grown up in a home where conflict was not handled very well, so later in their life whenever someone confronts them that defensive instinct comes out.
What happens after the conversation with your boss is revealing. If they say thank you for your feedback but don't say anything else, don't want to talk about addressing the problem and figuring out a solution, I would question if that place deserves to have you. But if they say, "Let's do something about this," that shows a leader who cares about you and wants the best for you. Maybe in the end they won't be able to give what you're asking for, but at least they were willing to sit down and think of a solution.
Alex: Do you still get a lot of feedback from your staff?
Kristen: Oh yeah, all the time. An example of feedback that I get a lot of now... One thing about my personality is, I'm what's known as a "maximizer." I thrive by taking something that exists and making it better. When a team member comes to me with a project that they've worked really hard on, my initial reaction is to tell them one thing they can do to make it better. Sometimes that can make people feel like I don't appreciate the project, even though I do. It's just my natural strength is to look for ways to make it stronger, so I've had to really work on that. It's not that I can't exercise my strength, just maybe I need to be brought into the project a little sooner.
I only learned about this tendency from the feedback my team gave me and really diving into the specifics of what made them feel like I didn't think their projects were good enough.
Alex: The title of your book is Permission to Screw Up, and it sounds like over the years you've given your employees more and more leeway to screw up. Where do you draw the line between warning and feedback? When do you say, "I will let this person screw up and then give feedback," and when do you say, "This person is going to screw up, I'd better say something"?
Kristen: First, you have to figure out what your screw-up tolerance is. Because of some of the major screw-ups we've had in my company, my tolerance is very high. I'm not afraid to let people mess up because I think, "Well we've already been through that, so how bad could it get?"
Most people will start by saying as long as it doesn't cost the company more than x amount of money, they'll let their people make their own choices.
The way I think about it is even simpler than that. I ask myself if the person will grow from their mistake. If the answer is yes, I let them mess up. If the answer is no, they're going to hurt themselves or the company, I'd never let them walk into that.
However, when I notice someone is about to make a disastrous mistake, I don't just tell them "don't do that." We have a conversation about what I see the impact being, and I ask them to go back to the drawing board and come up with a different solution. I don't give the answer.
There are always ways to make sure that people are growing. You can protect them from making mistakes but realize if you do that every single time, no one's going to truly grow. If you really want to empower your team you sometimes have to walk away and let them screw up.
Alex: Have there been situations where people make a mistake and then feel like "Why didn't my boss have my back?" or "Why wasn't I warned?"
Kristen: I don't think so. We put it on the person to ask for help when they're struggling. In our company, nobody is looking over your shoulder. When we have two people in a house cleaning, we have no idea what's going on in there. We don't micromanage. If there is a problem or question that happens while they're on the job, it's up to them to ask for our help.
Then once they do come and ask for our help, we usually start with: "What do you think you should do?" We just listen. If they come up with a terrible solution, we explain the impact we think their decision will have and ask them to come up with other ideas. We support our staff, we're there for them, but they're the ones really making the final decision.
Letting people screw up doesn't mean abandoning people. When people are stuck you're supporting them, but you're not giving them the answer, you're letting them think about it.
Alex: What advice would you give to new managers who still have trouble giving feedback to their employees?
Kristen: The reason most people don't want to give feedback is because it's uncomfortable. I have the opportunity to help this person grow—am I not going to take it because I'm uncomfortable?
If you think of it this way, not giving feedback is just me being selfish. So, if there's ever a time I feel like I don't want to give feedback, I just tell myself I'm being selfish, and it always works.
Interview by Alex Steullet, edited by Toko Suzuki and Richard Ho.
Top photograph by Pete Longworth.
Check out part two at the link below:
Writer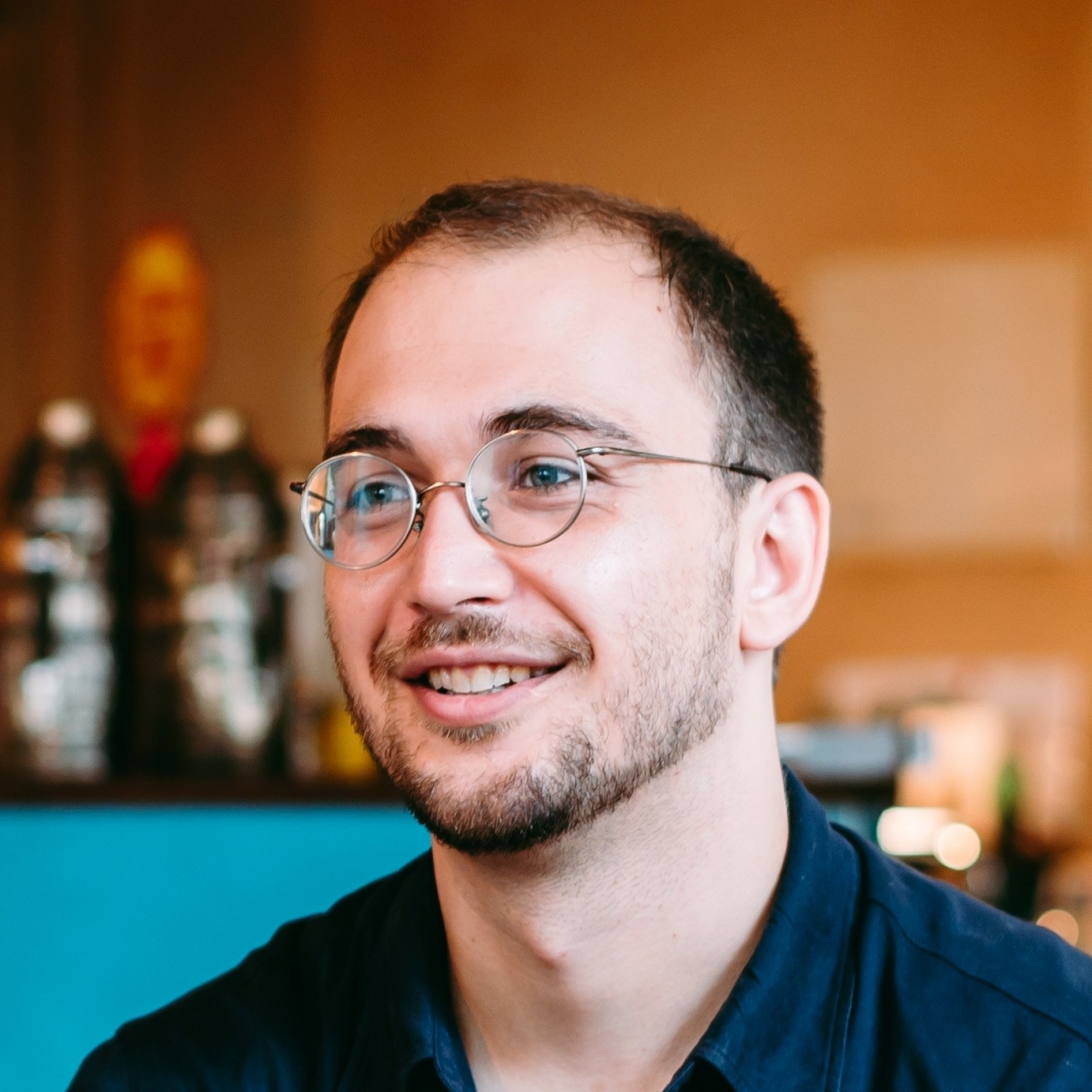 Alex is the editor in chief of Kintopia and part of the corporate branding department at Cybozu. He holds an LLM in Human Rights Law from the University of Nottingham and previously worked for the Swiss government.
Editor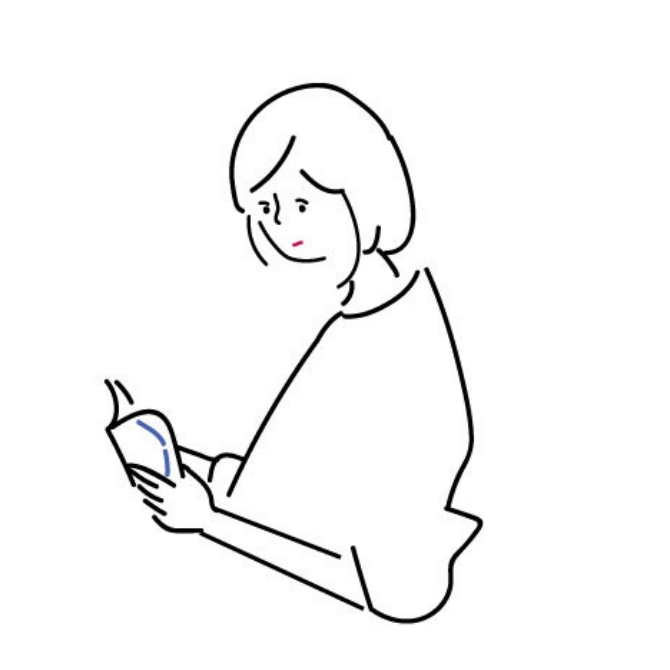 Toko is an editor and translator for Kintopia's Japanese twin website Cybozu-shiki and a member of the corporate branding department at Cybozu. Prior to joining Cybozu, she worked as an editor for a publishing company and a consulting firm.