When My Child Got Sick, My Team Stepped In
Two stories of how young parents asked their colleagues to turn baby sitters for a day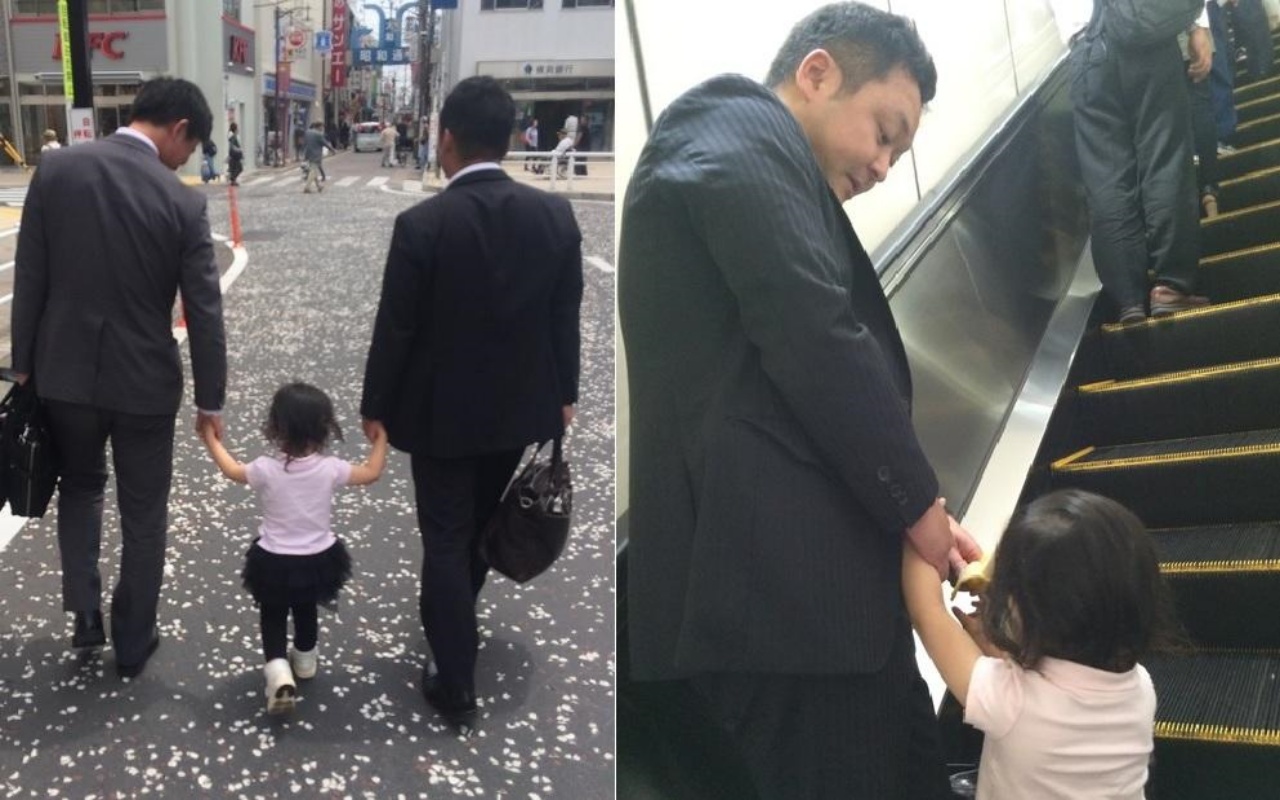 Every company's sales team is a bit different, but most tend to have the same overall goal: hitting their individual sales targets. In the world of sales, it's good practice to put your client or partner's priorities before your own. However, doing so can lead to severe headaches for dual-income families with young children.
I recently heard two interesting stories of young parents working for the sales department at my company, Cybozu. They found themselves in a bind and had to ask their colleagues to turn baby sitters for a day. I'd like to share these two stories with you, as well as comments I gathered from their manager, their sales director, and the CEO of Cybozu.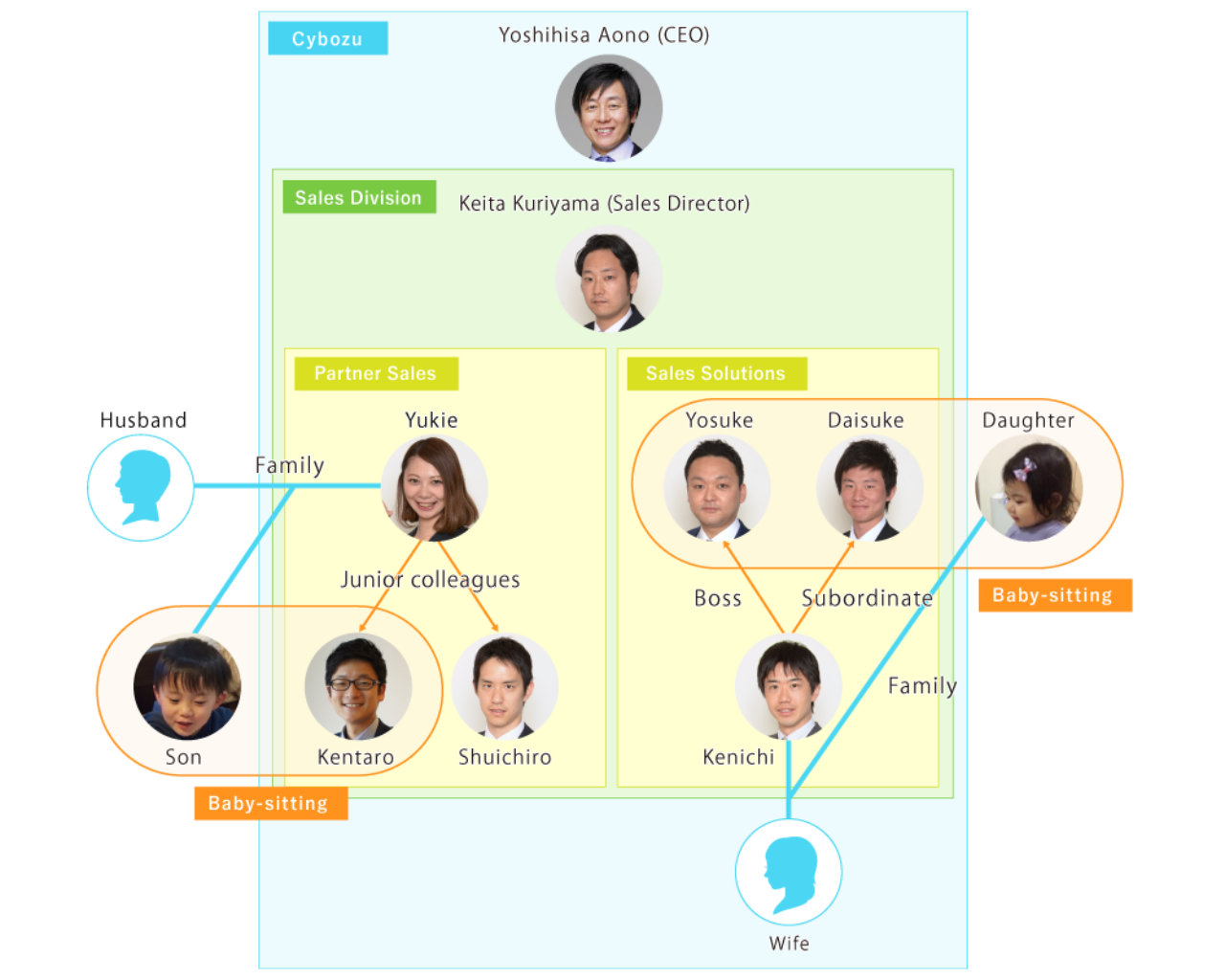 Her son's fever wouldn't go down
Our first story starts January 19. The son of Yukie Saida—a working mother and sales representative in charge of partnerships with major companies—woke up with a fever.
The following day, January 20, the fever still hadn't receded. Yukie asked her junior colleague, Shuichiro Fukazawa, to take over a sales meeting for her. She worked from home while taking care of her son.
However, that evening, the fever still hadn't gone down. Yukie took her son to the hospital, where he was promptly diagnosed with streptococcus.
Yukie was in a bind. The rule in her day care is that for streptococcus cases, to avoid contagion, you can't bring your child in until a full day after their fever has completely receded. The problem was that the following day, January 21, Yukie had an important sales meeting that no member of her team could cover.
She first asked her husband, also in sales but for a different company, if he could make time to look after their son. He replied that he could until the early afternoon, but then at 6 p.m. he had an important meeting that he couldn't miss under any circumstances.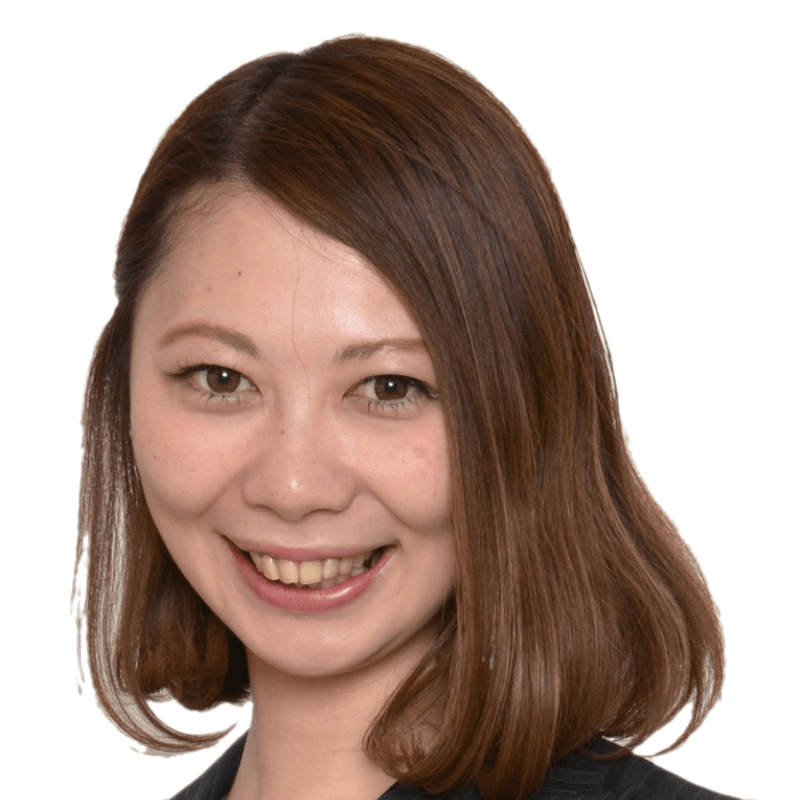 Yukie
I was in a situation where day care wouldn't take my son for fear of getting other children sick, my husband couldn't get time off work in the evening, and I had a sales meeting where I absolutely had to go visit my client. What was I supposed to do?
Faced with this dilemma, Yukie asked another junior colleague from her division, Kentaro Sakamoto, if he would be willing to come to her house in the afternoon and work remotely while looking after her son.
Sakamoto accepted immediately. In just a few minutes, Yukie's problem was solved.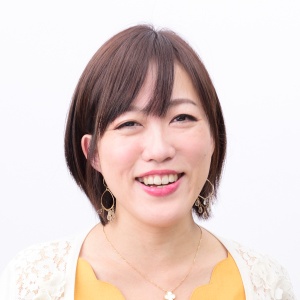 Yuka
He responded immediately? That's incredible! But there should have been other options for taking care of your sick child, like a specialized day care facility. Why did you settle on asking Kentaro?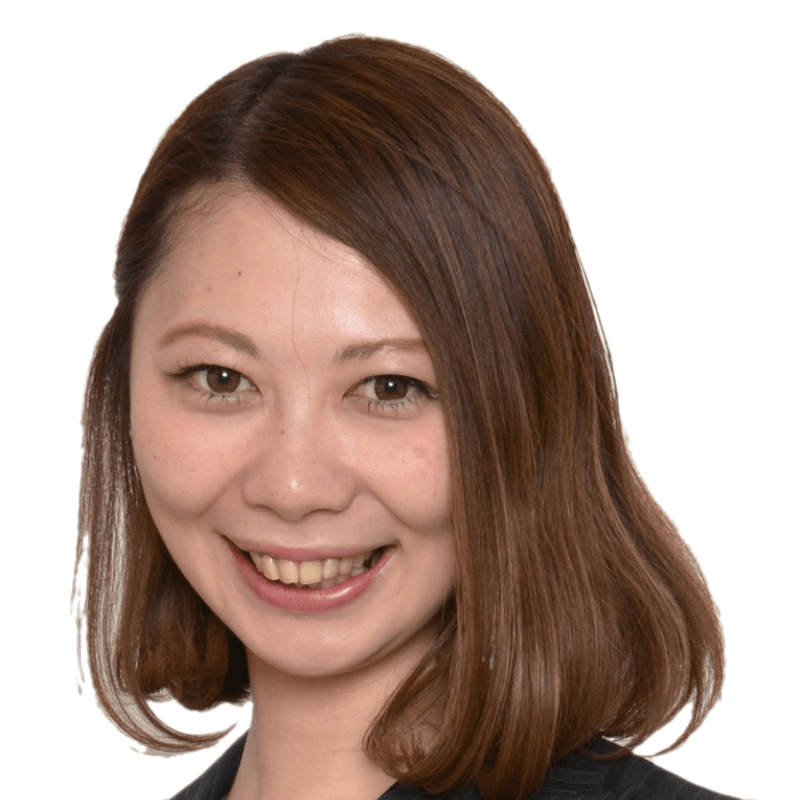 Yukie
We were part of the same team at Cybozu and he had already met my son, so I felt like I could trust him. I knew there were other options—like asking a baby sitter or finding a specialized day care facility—but I had never used them before, so it didn't feel comfortable. To be honest, I was also a little curious about how things would turn out. (laugh)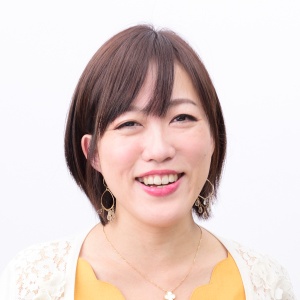 Yuka
Kentaro, what did you end up doing with Yukie's son that day?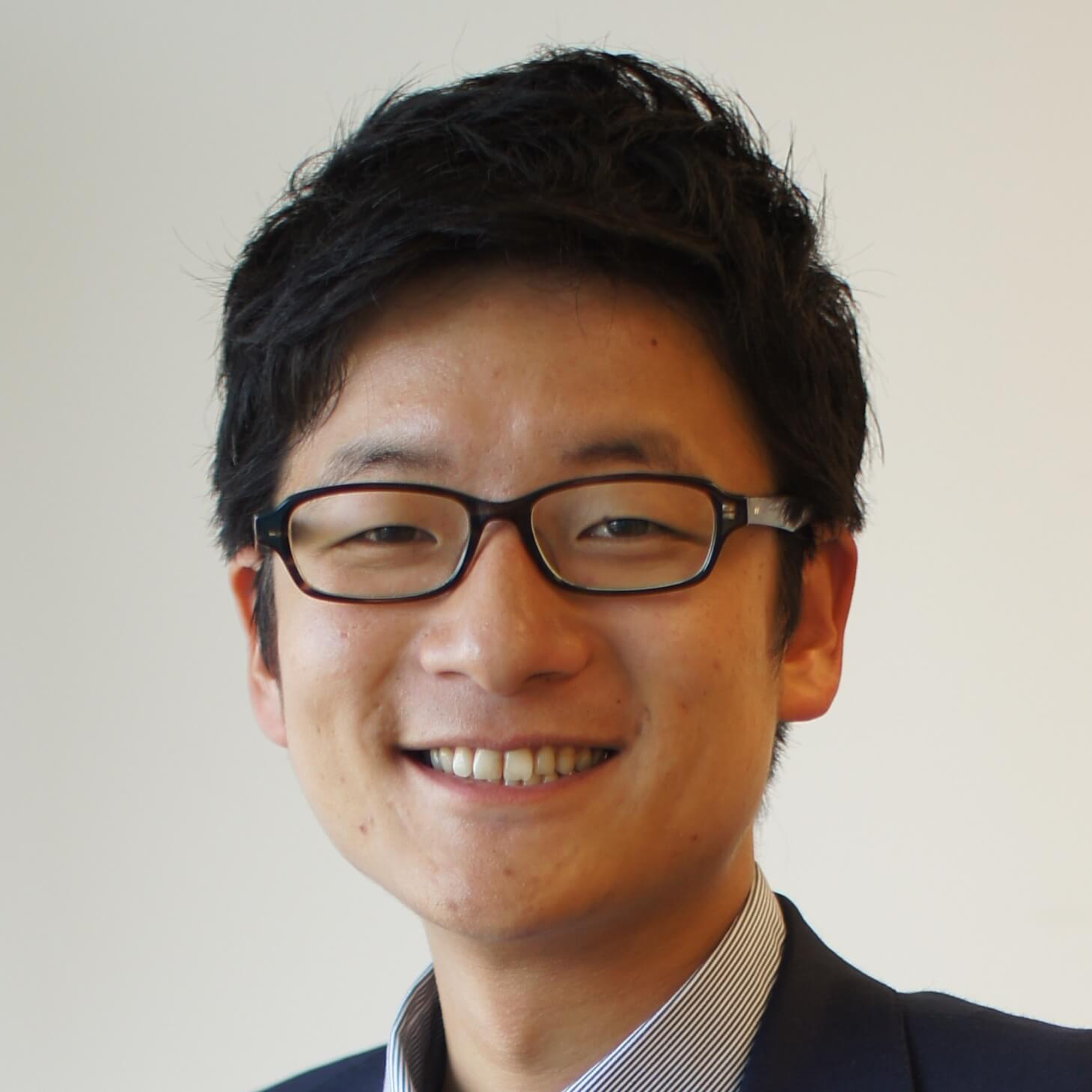 Kentaro
I went to Yukie's house around 2 p.m. and took over from her husband. Then from 2 p.m. to 5 p.m., I stayed there and worked. Her son spent most of the time next to me with a coloring book. By then his fever had mostly gone away, so he was surprisingly full of energy and talked a lot. Working remotely while taking care of a child was very different from just working alone. I realized firsthand that it's actually harder than I thought.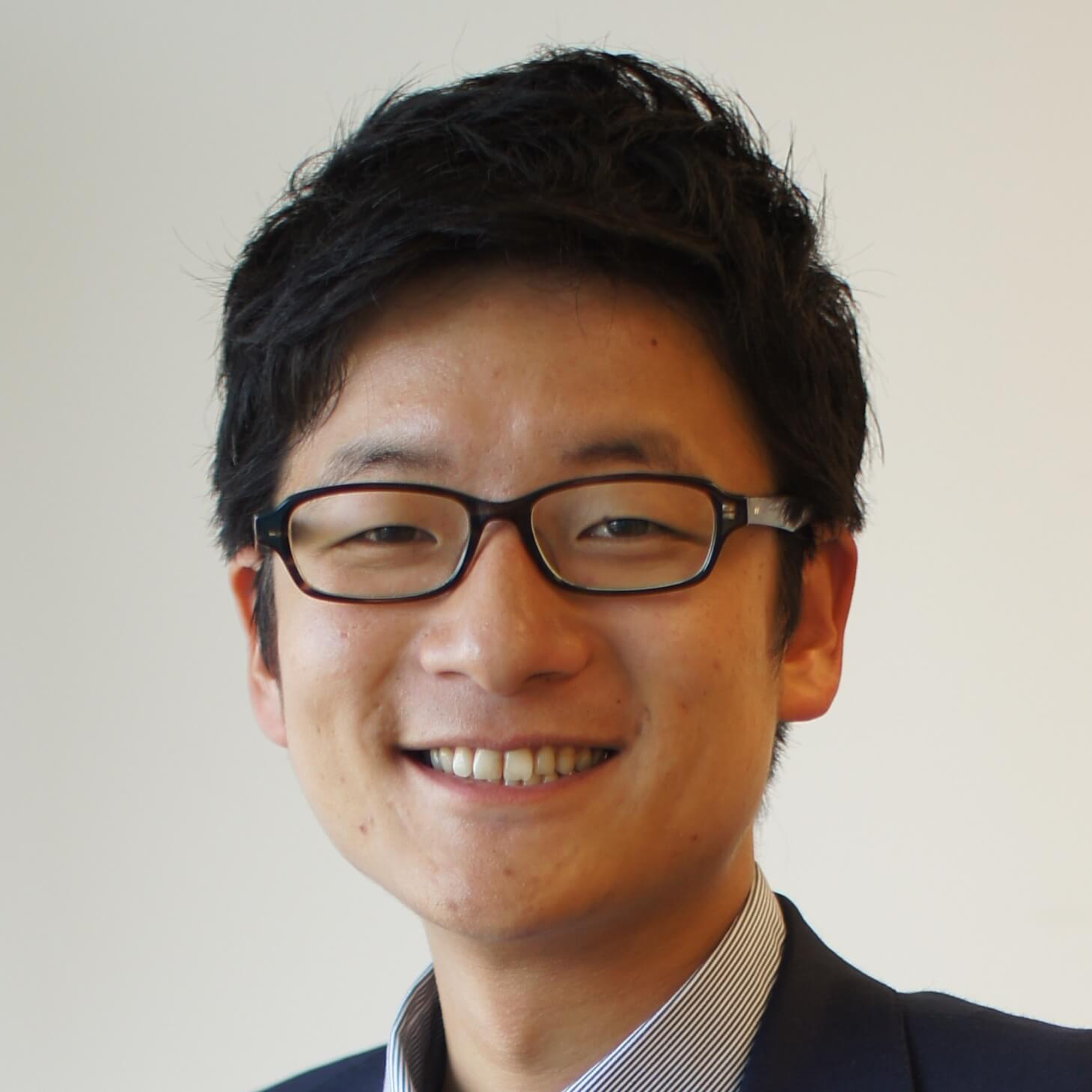 Kentaro
I knew Yukie was working remotely with her child, I understood that. But to actually be the one experiencing it is a completely different feeling.

I'm single, so taking care of a child by myself was a first for me. I'm grateful to Yukie for the new experience. (laugh)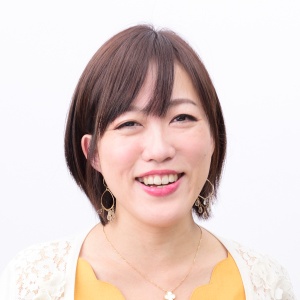 Yuka
Yukie, you work in sales. Compared to other lines of work, it seems like sales reps can't be that flexible with their tasks and schedules. At the same time, young children will inevitably get sick from time to time. Aren't these situations bound to happen?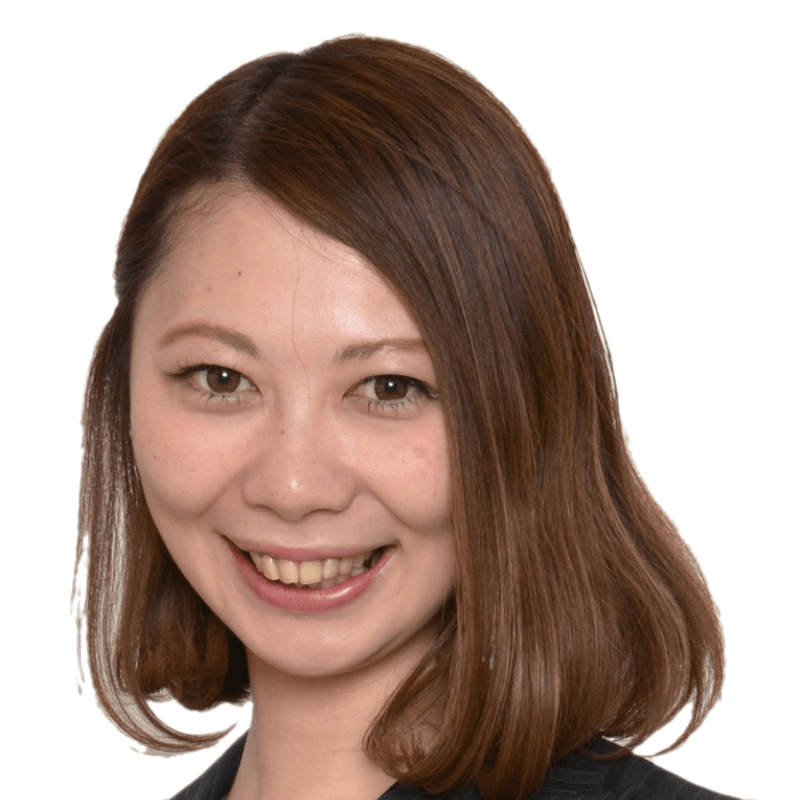 Yukie
At the beginning it was really tough to take care of my child while working from home, but I was gradually able to find ways to make it work.

My company also allows me to have a lot of flexibility in my workstyle. If I compare my situation to what I hear from working mothers in other companies, I feel like it was easier for me to adapt.

However, there are still times when for example I want to reply to an email or call a client immediately, but I have to wait until after putting my son to sleep, or until I'm on the train on my way home. On top of that, there were also times when I had to decline attending meetups that I wanted to attend, or schedule meetings based on when I had to go to the day care center.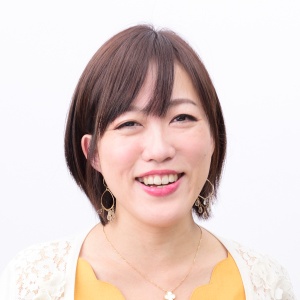 Yuka
Being a working mother certainly comes with its share of hardships and dilemmas. If you were working in a sales team with a system of individual sales targets and incentives, do you feel like it would be more difficult to trust your team members?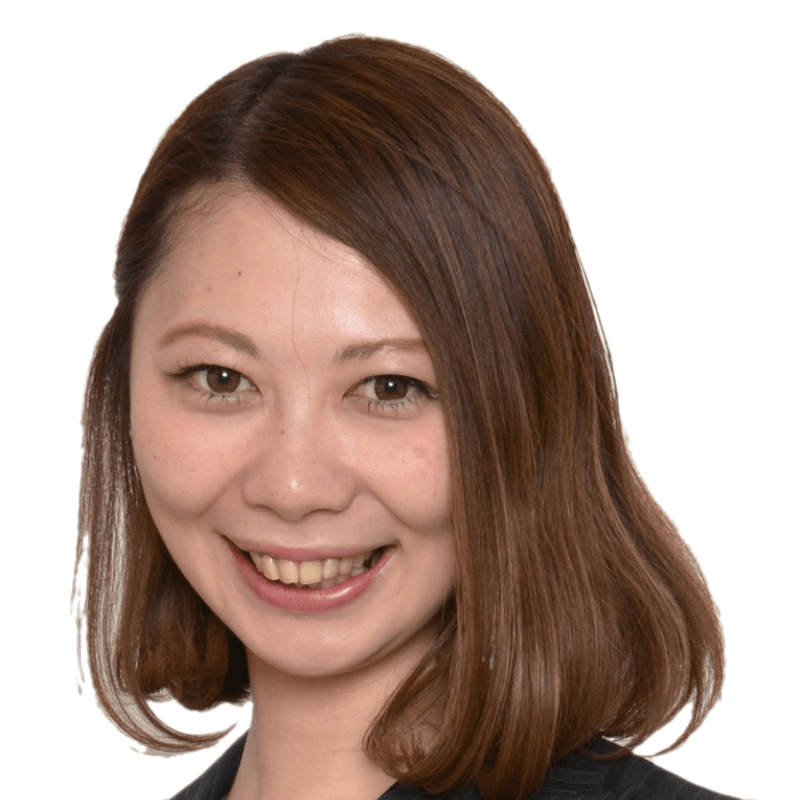 Yukie
For sure. At Cybozu, we don't have individual sales targets. Instead, we try to achieve our sales targets together as a team. Thanks to that, not only did things work out for me and my son, but on days where one team member has a problem, there is a strong sense of solidarity in taking over each other's clients and sales meetings.
He couldn't miss his meeting
Our second story is that of Kenichi Katsuzawa, who also works in the sales department and is in charge of product promotion for government agencies. It just so happened that on the day he had a major business meeting, his wife was due to go on an overseas business trip. In order to make it, they both had to leave early in the morning.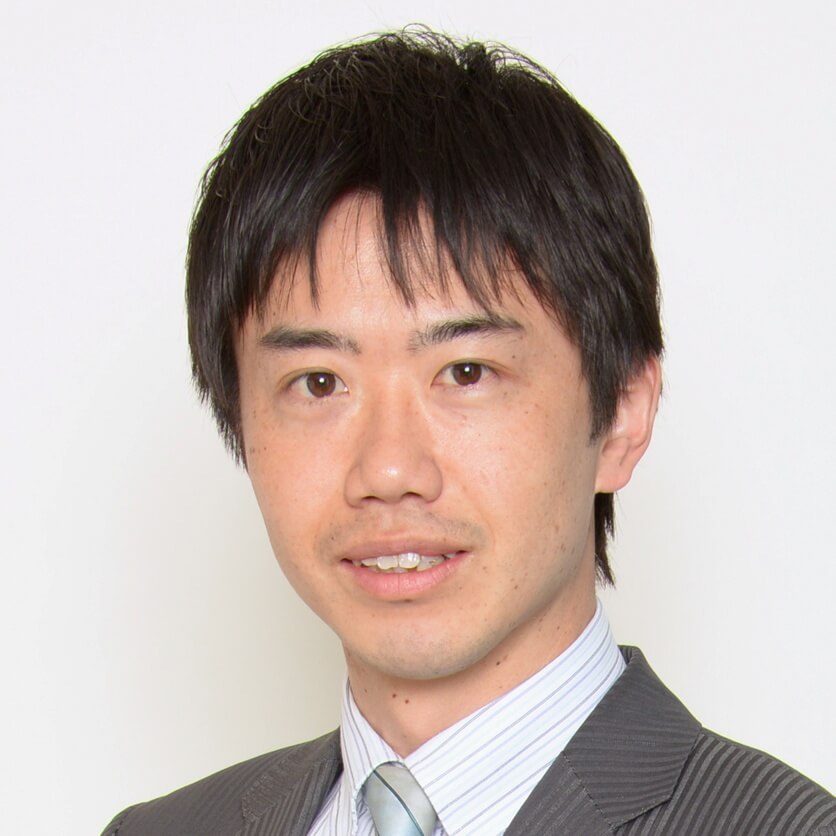 Kenichi
We had both known for a while that her business trip was on the same day as my meeting, but we had been a bit careless in our planning.

The night before, I got a call from my wife saying she just noticed that if I took our daughter to day care, I wouldn't be able to make it on time for my business meeting! It hit me that she was right, and I started to panic.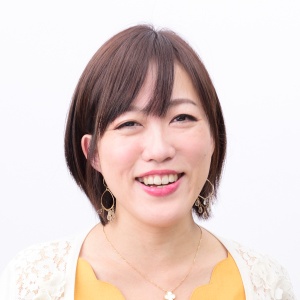 Yuka
Sounds like you had good reason to! What did you do?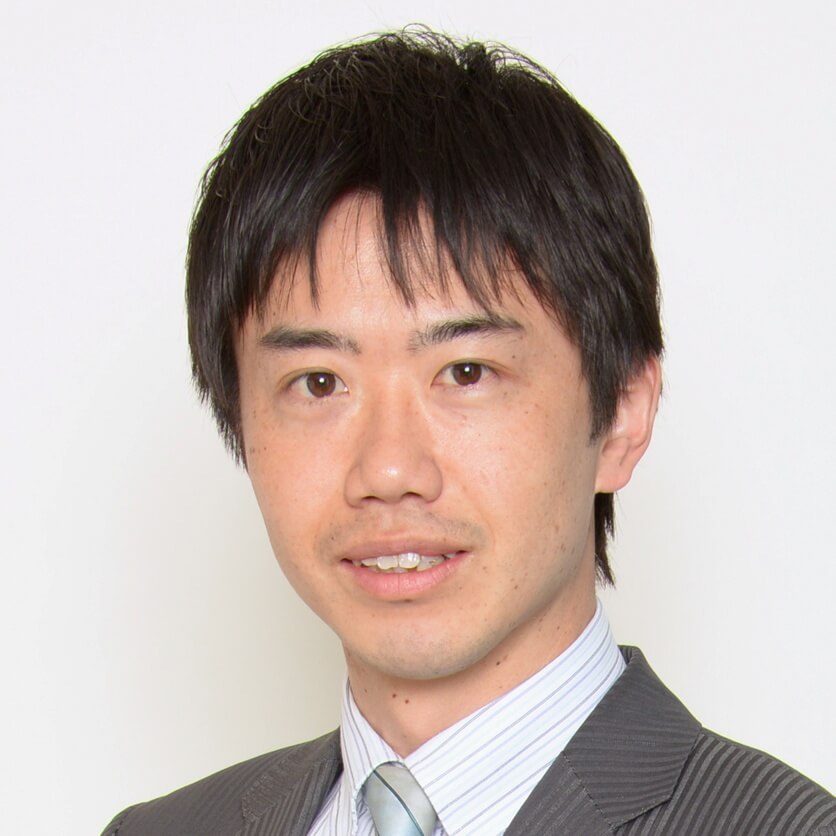 Kenichi
I immediately called my boss, Yosuke Hirota, to talk to him about it. We went over a few possible options to find the best one.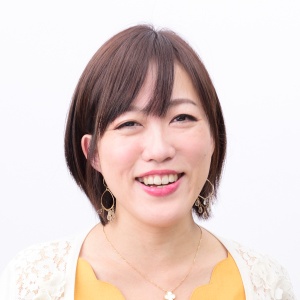 Yuka
The first option that would come to mind would be to have someone else take over the meeting.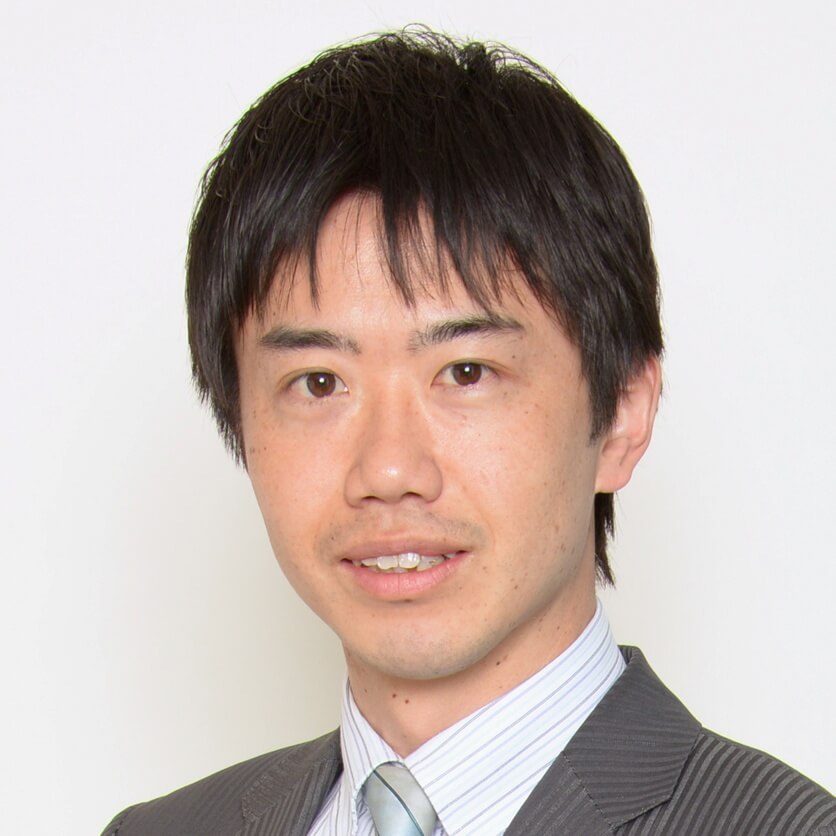 Kenichi
Absolutely. But in this particular case I had spent a lot of time doing the legwork to prepare a solid proposal for this big deal, and our client may have been upset if we ended up sending someone else. So we decided against it.

Instead, what we decided was that Yosuke and a junior colleague of mine called Daisuke would come over, and together we'd bring my daughter to the station closest to where the meeting was set to take place. There, I'd leave her with them for the roughly two hours that the meeting was supposed to last.

My daughter is very uncomfortable around strangers—for example, we've never left her alone with her grandparents—so I wanted to make sure that we would be separated for the least amount of time possible.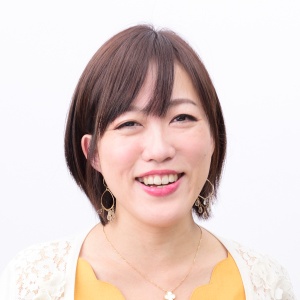 Yuka
A totally new experience for her! So that morning, Yosuke came to your house and you left together to go to the meeting place?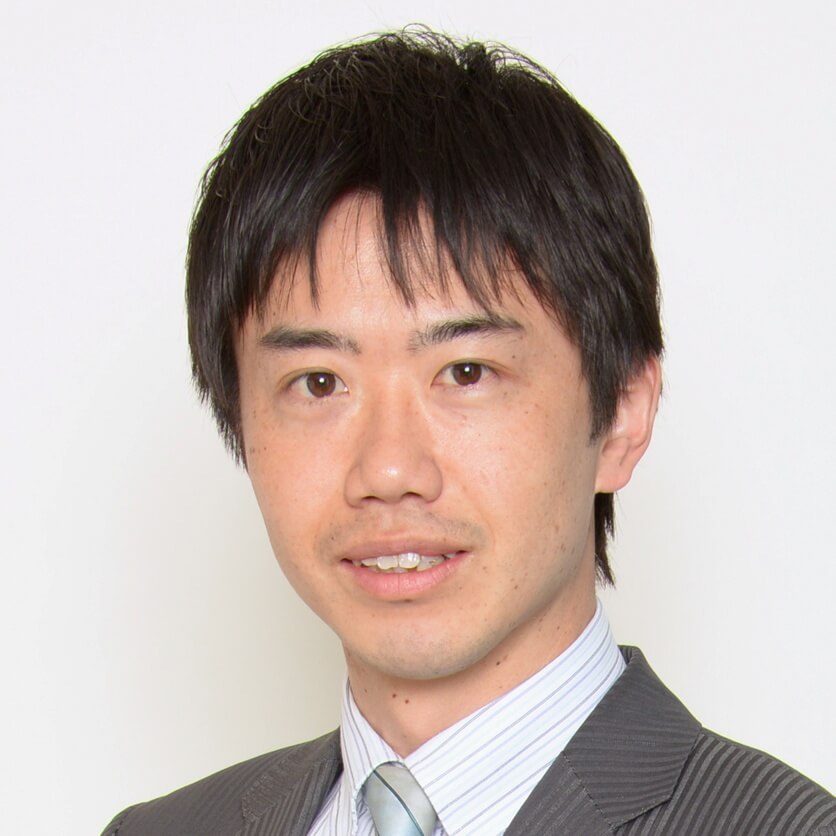 Kenichi
Yes. Yosuke came to my house, we went to the meeting, and on the train he played with my daughter. Thanks to that, she got to know him a bit and relax. When we arrived at the station and I left for my meeting, she didn't complain at all! I was really surprised.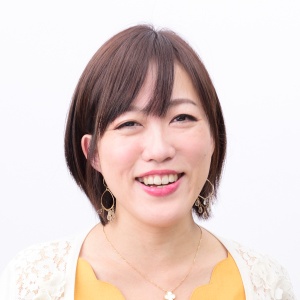 Yuka
Usually if this kind of thing happens, the parents would try to work things out themselves. Why did you immediately call your boss?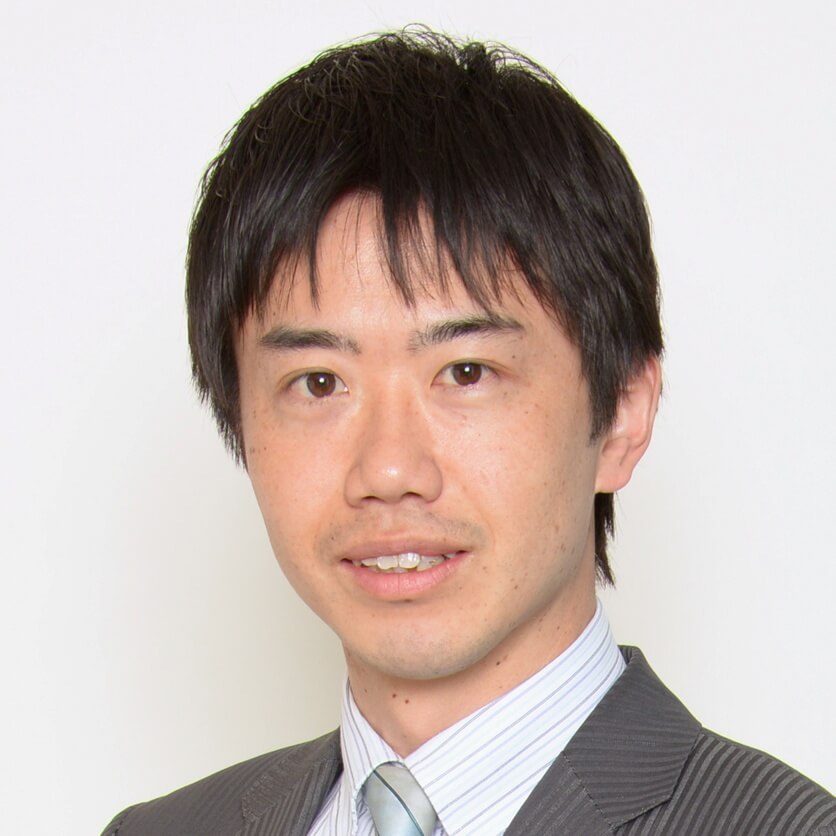 Kenichi
This time it happened to be my daughter, but in general for anything work-related, I trust my boss and my team to do their best to support me.

I've already brought my daughter along to meals with other team members several times. They know that twice a week, I have to leave the office at 6:30 p.m. to go pick her up at day care. I've gotten used to sharing information about my family life with other members of my team, and they've been very understanding.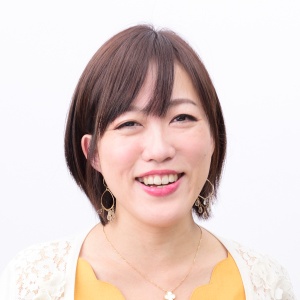 Yuka
The next day, you posted about this incident to the whole company on the social message board of our company's groupware,
Kintone
. I remember being very surprised; your message had gotten 80 likes!
(laugh)
I feel like there are very few companies where you can be open in front of everyone about such an incident.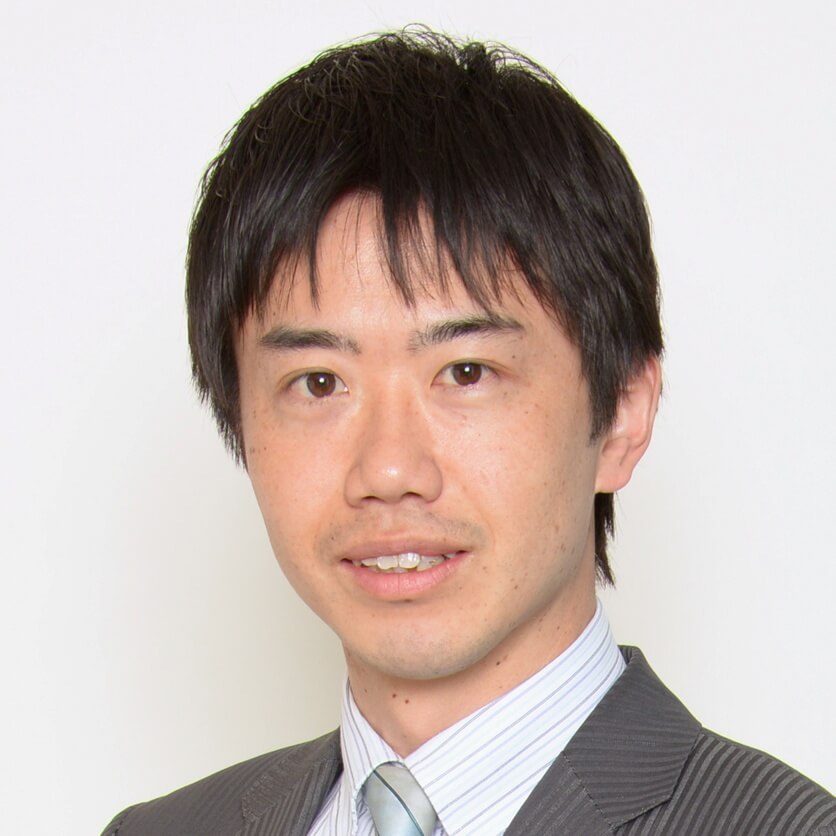 Kenichi
I thought I had a responsibility to post something, since my boss and junior colleague had to spend work time covering for my carelessness.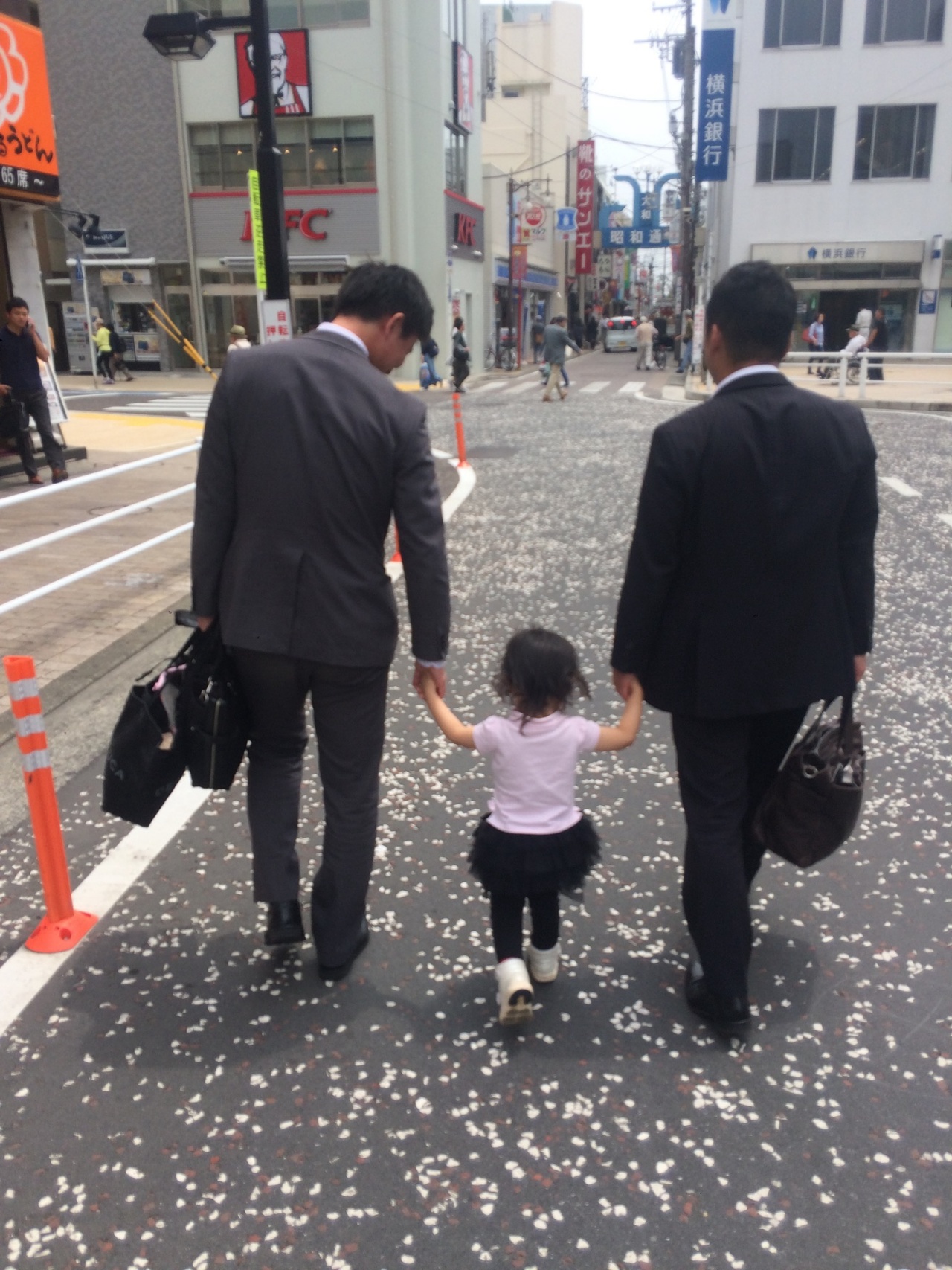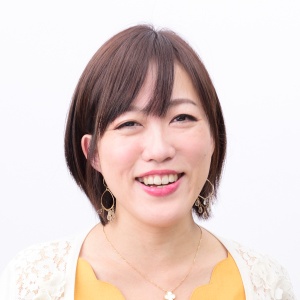 Yuka
Makes sense. Did you get any opposition or criticism about your post?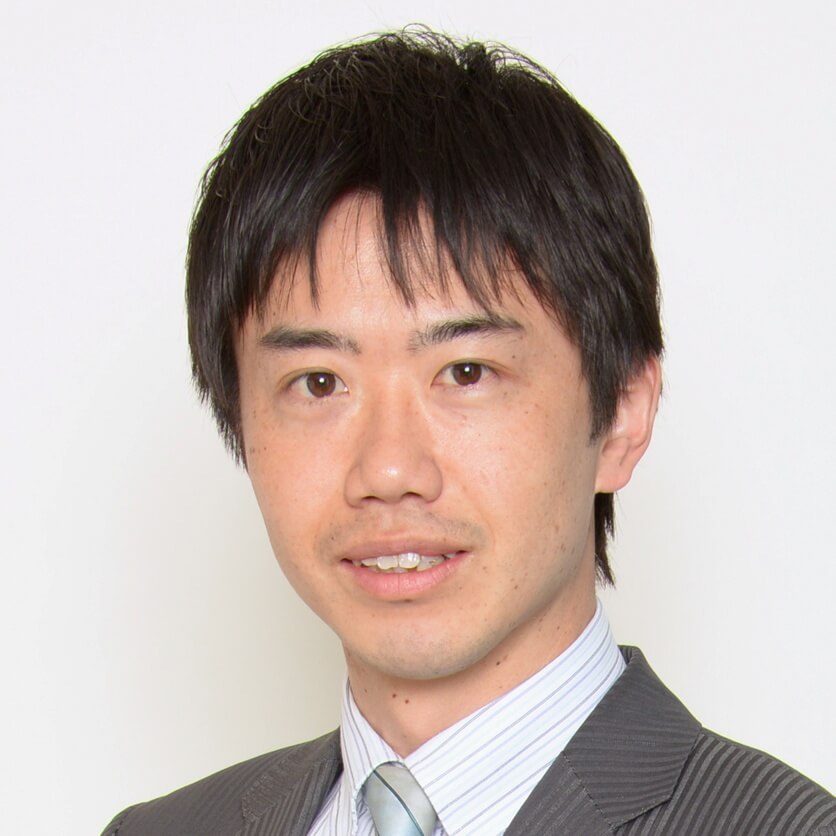 Kenichi
Both in the comments on Kintone and face-to-face, the reactions were positive. Even when I decided to ask my boss for help in the first place, he reassured me that the rest of the company would understand.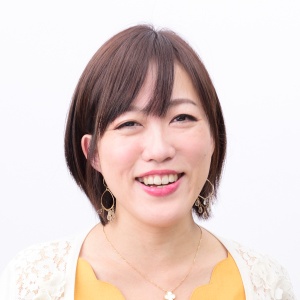 Yuka
You think it's because people are aware that the sales department works as a team?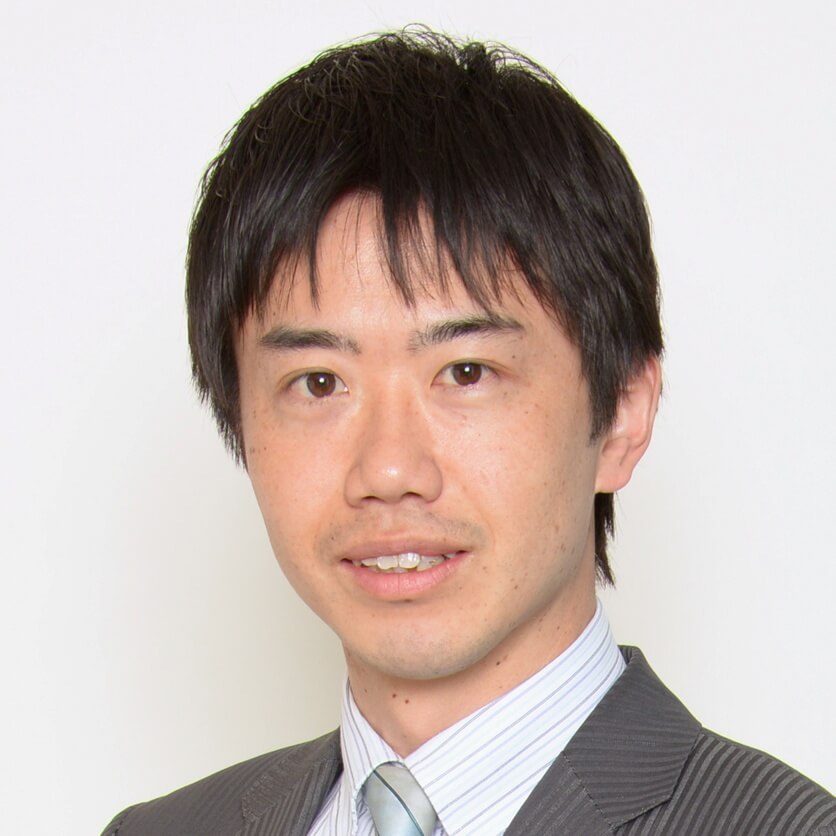 Kenichi
Definitely. At Cybozu, all employees are responsible for reaching our sales objectives, so there is a strong recognition of the fact that we work together, and that the whole sales department is really one big team.

Not just when it comes to raising children—even when it comes to the issues we face on a day-to-day basis, without teamwork, we wouldn't be able to get anywhere.
His toughest sale ever
I was interested in how these two cases were received at higher levels of management, so I spoke to the person who actually took care of Kenichi's daughter, the head of the sales solutions department Yosuke Hiroto, as well as executive board member and head of sales Keita Kuriyama, and Cybozu CEO Yoshihisa Aono.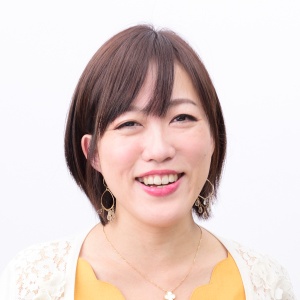 Yuka
Yosuke, Kenichi asked you take care of his daughter. You had a few options in front of you, why did you accept to take care of her yourself?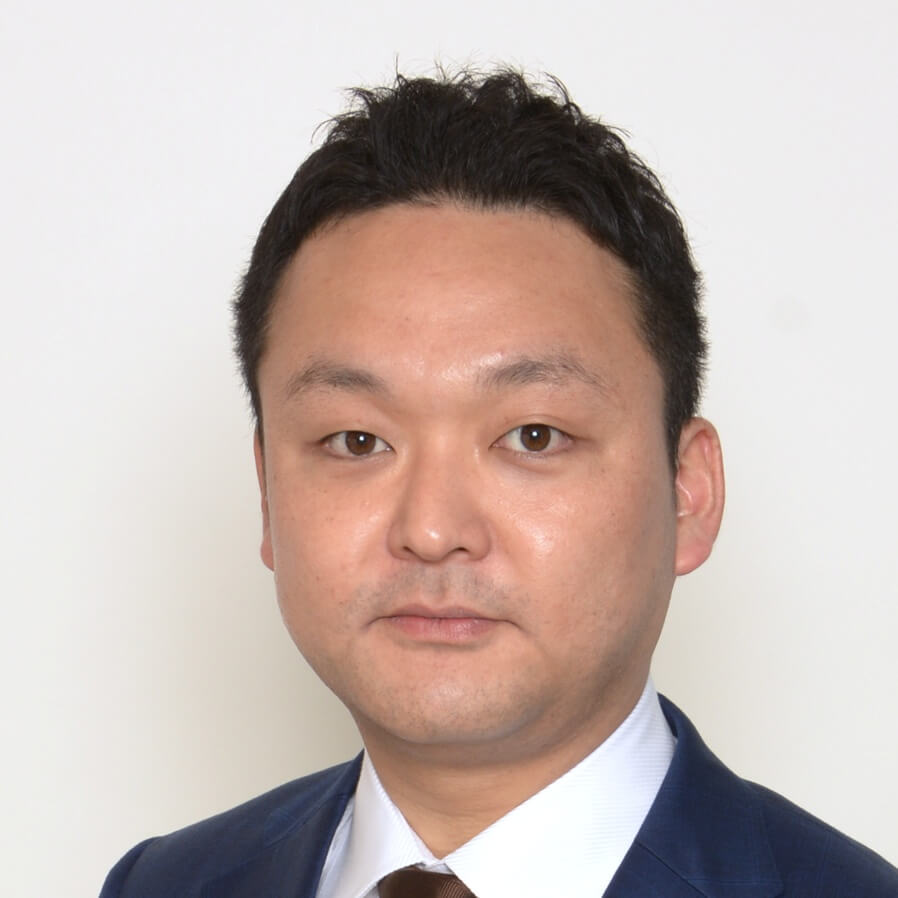 Yosuke
The night before, I got a phone call from Kenichi and I heard him out. I didn't know if I was making the right decision, but it was pretty late at night and at the time the solution we came up with seemed like the best one, so I gave it the green light.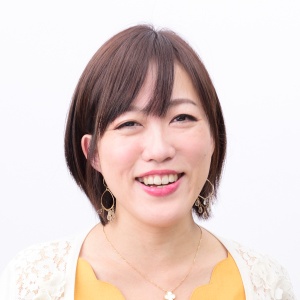 Yuka
I see. I can't say I'm convinced that you were an ideal baby sitter. (laugh) Did you have any experience with baby-sitting?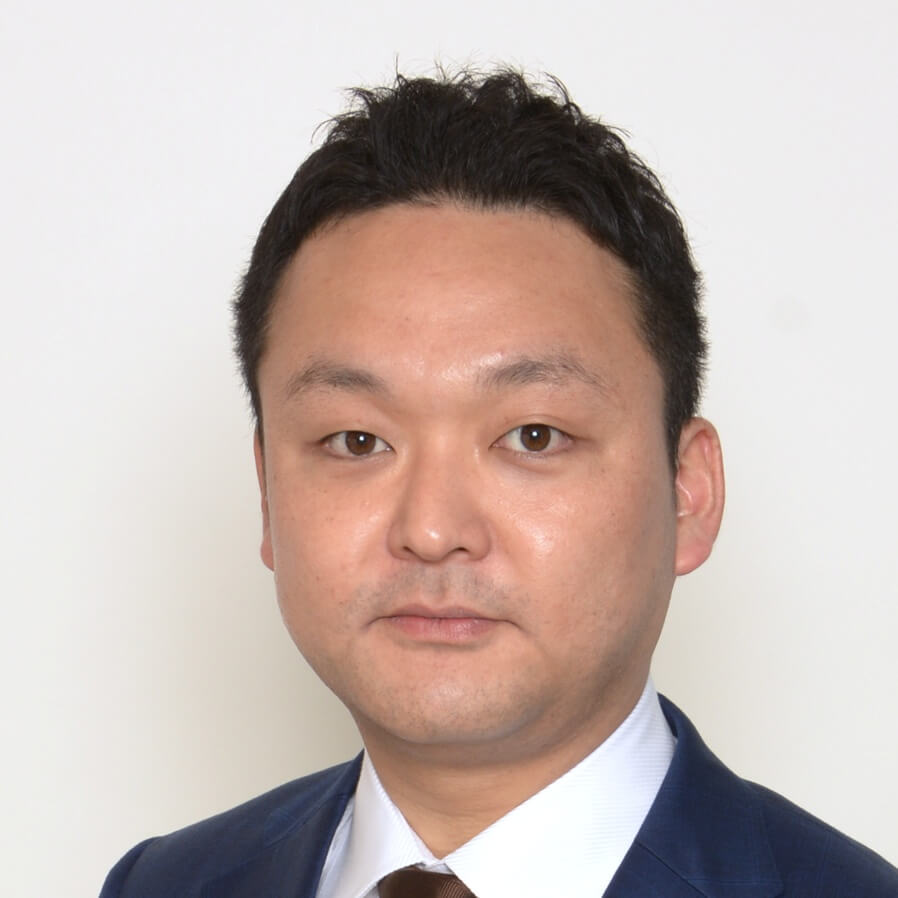 Yosuke
I have to admit, it was my first time taking care of a child whose parents weren't around. I wasn't feeling confident, but I had no choice other than to just do it. (laugh)

I remembered that on a previous occasion, Kenichi's daughter told me she really liked the cartoon Anpanman. During that whole train ride, I was focused on showing her videos of Anpanman on my smartphone. My goal was for her to see me as that nice uncle who always lets her watch her favorite show. (laugh)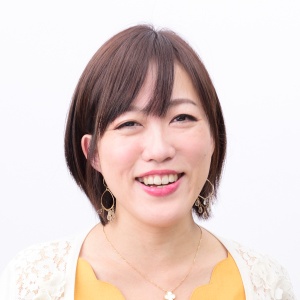 Yuka
I see you put in some effort. She didn't cry at all when she was with you?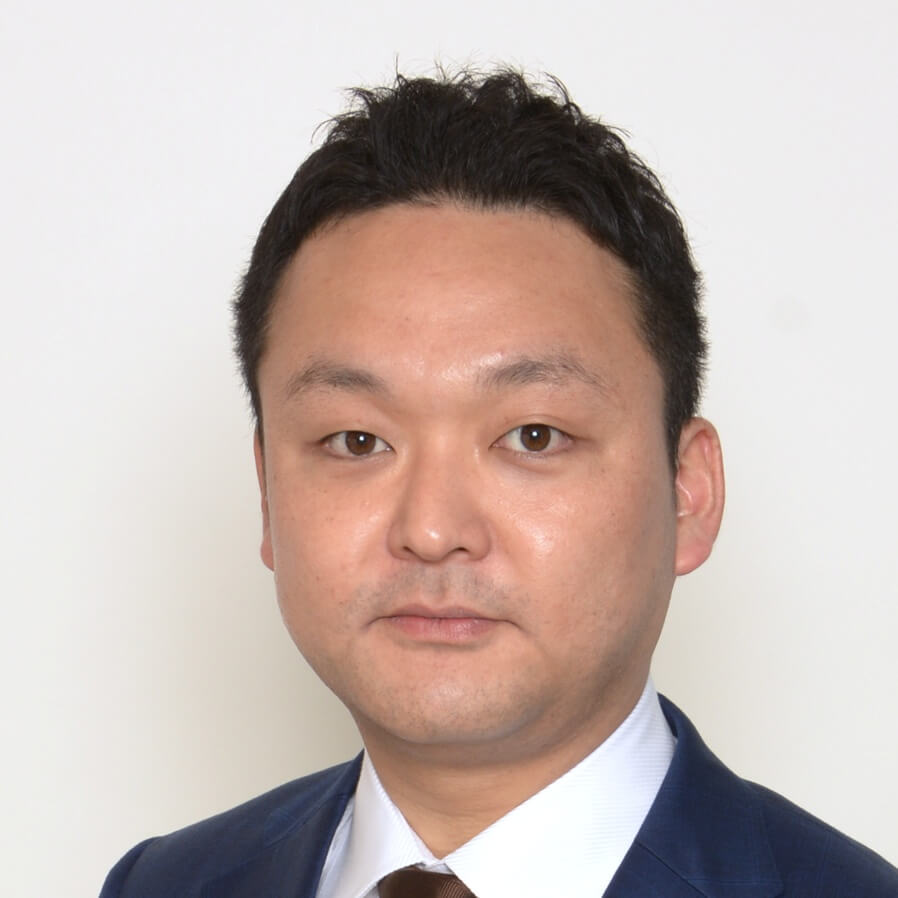 Yosuke
I knew Kenichi was extremely worried of what would happen when he left for the meeting, so I was prepared for a torrent of tears—but not at all! I'm pretty sure it was all thanks to Anpanman, but she didn't cry a single time while I was looking after her.

It was probably one of the toughest sales I've ever had to make. Now I have more confidence than ever in my skills as a salesperson. (laugh) In fact, after the business meeting, one of our clients saw that I was baby-sitting and said he was impressed with how we handled the situation. That's when I knew I had made the right decision and started feeling a bit relieved.

Although to be honest, I do want Kenichi to be a bit more careful with his scheduling from now on. (laugh)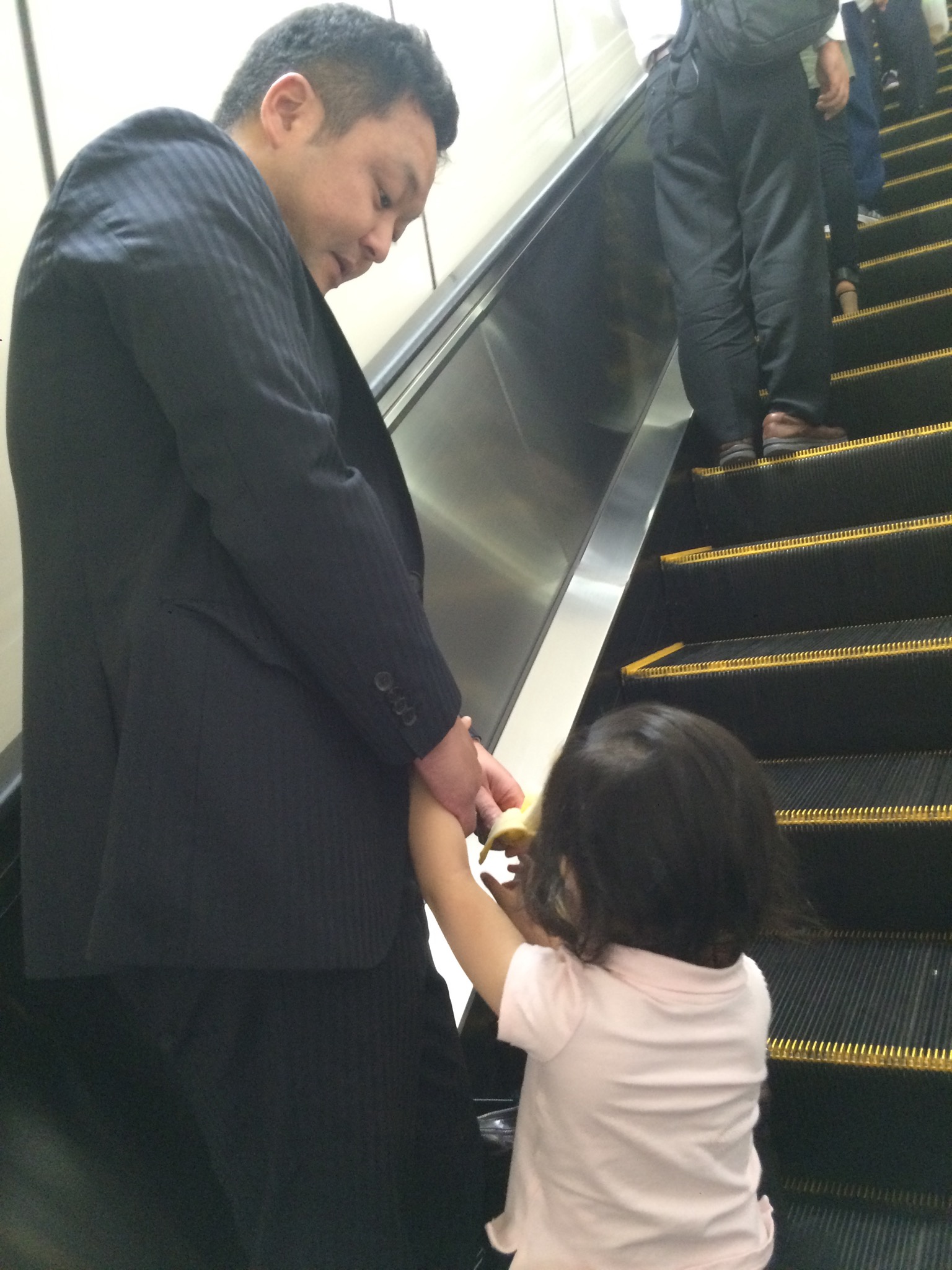 Baby-sitting isn't without risks
Keita Kuriyama, executive board member and head of sales at Cybozu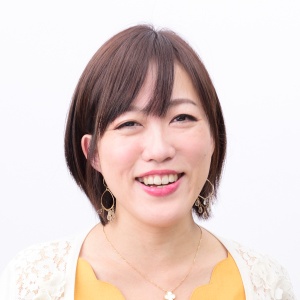 Yuka
Keita, when you heard of these two stories, what impression did they have on you?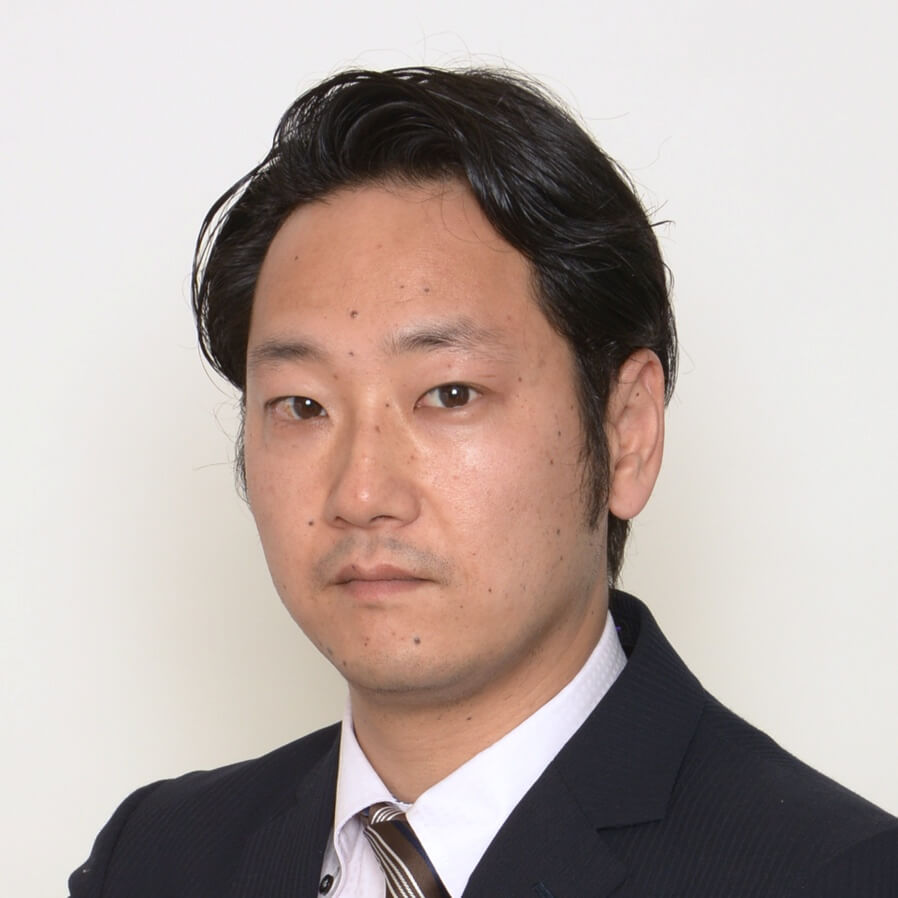 Keita
In both cases, I was only informed after the fact. The teams worked together and decided what to do in their situations to stay as effective as possible, so I think they made good decisions.

Especially in Yukie's case. She stepped back from the front line of the sales department after having her son. Valuing her top-tier sales acumen, we wanted to adapt to her needs. We asked her if, when she felt ready, she would come work part-time until 4:30 p.m. We're lucky that she accepted.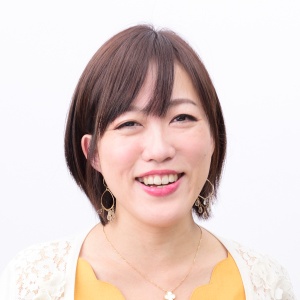 Yuka
Working part-time in sales seems like it would be difficult.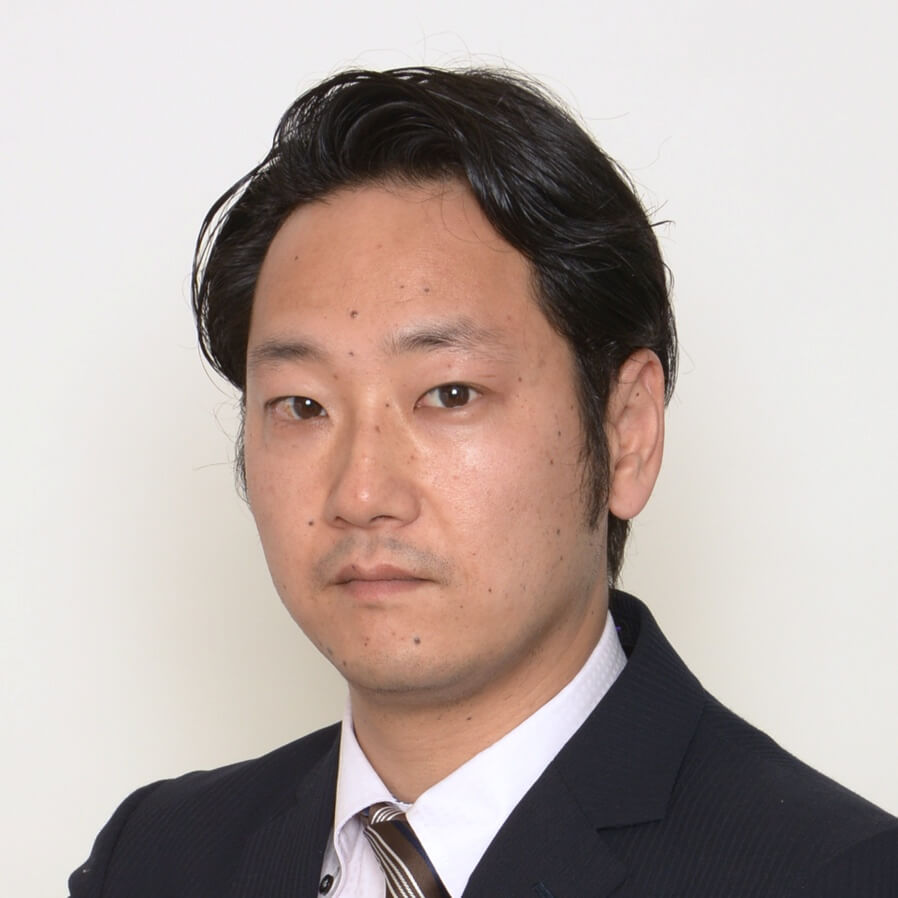 Keita
It was tough. And it was our first time. We asked all the members of our team to offer as much support as they could. We also asked Yukie to be open and share the challenges she faced, as well as tell us how much work she felt like she could still take on.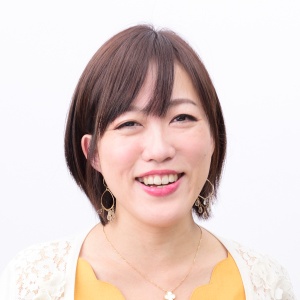 Yuka
Isn't something like what happened to Yukie likely to happen again?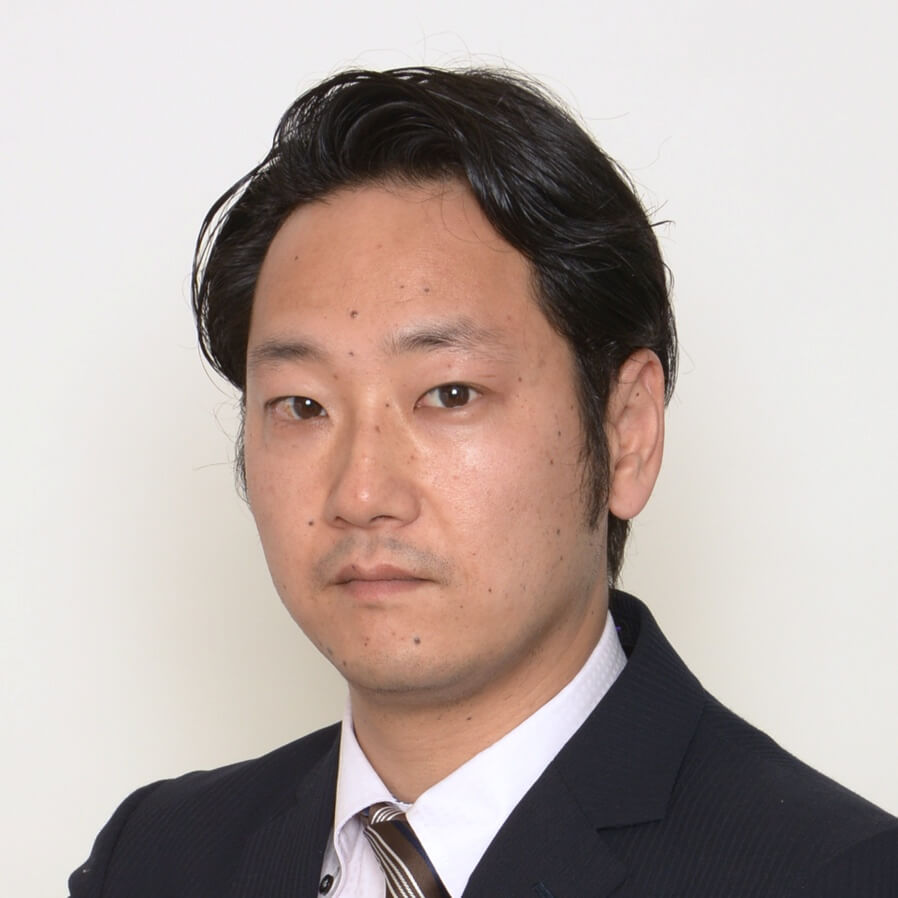 Keita
We did realize that there are risks in letting employees take care of their colleagues' children. If we were to face a similar situation in the future, it's important that we also look at other ways to deal with it.
They decided as a team
Yoshihisa Aono, CEO of Cybozu Inc.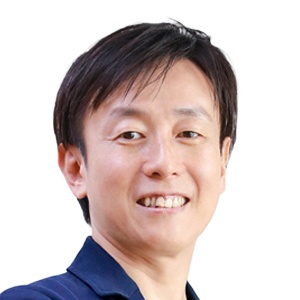 Yoshihisa
These cases were very interesting! It's great that you decided to make them into an article. (laugh)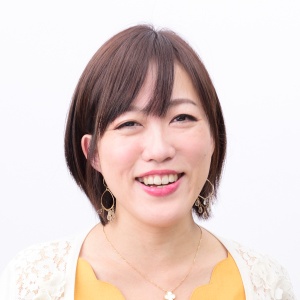 Yuka
The way the sales team dealt with these cases is not something you hear every day. How do you feel about the whole thing?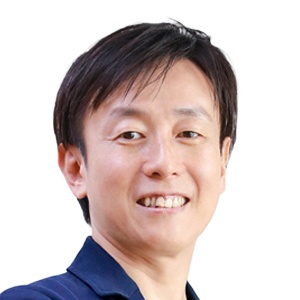 Yoshihisa
Looking at it from a societal point of view, if we don't create an environment in which it's easier to have and raise children, there's no way we'll be able to grapple with the significant decline in birthrates that we are currently experiencing in Japan.

I don't believe raising children is the sole responsibility of the mother. It takes a village, by which I mean cooperation between families, companies and public child care services. It's important to have a multilayered safety net.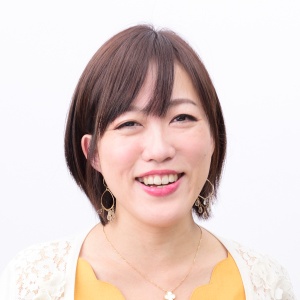 Yuka
When there are several options available, people do feel a greater sense of security.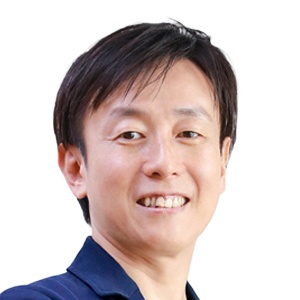 Yoshihisa
Absolutely. Then, when it comes to my perspective as a CEO, given the circumstances, I think our members made good decisions! It makes sense to not put a huge additional burden on the employees that are raising children.

I also think it's beneficial for us as a company to have a system which values employees who are good at raising children. For example if we look at our male employees who are good at raising children, don't you think giving them room to grow within the company is a good thing?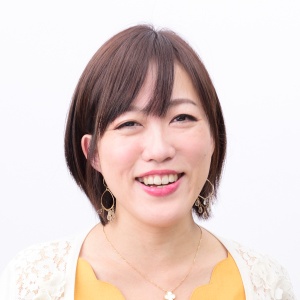 Yuka
That does seem like a good idea.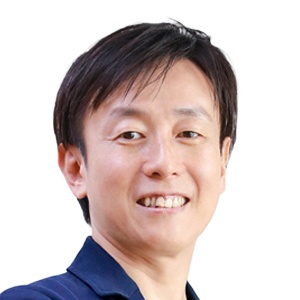 Yoshihisa
Having more men who know how to raise children is good for everyone; their wives would definitely appreciate it. And for those who are single, it's an extra advantage in the dating game. (laugh)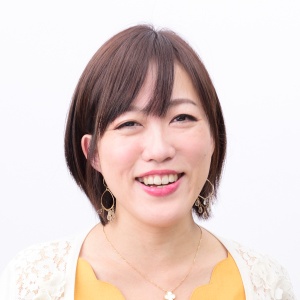 Yuka
With some men, you do get that feeling of "he'll do his part to raise the children." But then when I was talking to Keita, he brought up some of the risks of asking employees to baby-sit. What are your thoughts on that?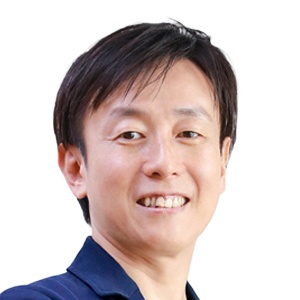 Yoshihisa
Of course, I think it's great if you can reduce the risks. But ultimately, even at a day care facility or with a baby sitter, the risk of accident or injury will never be zero. We have to allow for an appropriate level of tolerance when it comes to risk.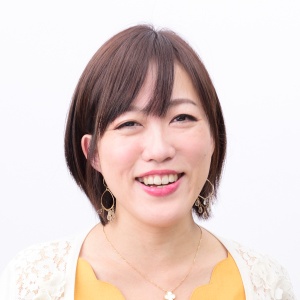 Yuka
I see. In the future, if a similar problem were to arise, would you want to see the same kind of solution?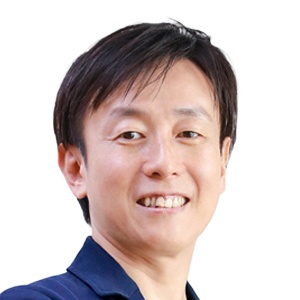 Yoshihisa
I want to acknowledge how the employees who stepped in were flexible in responding to someone with different work needs, and how that led to more trust overall among team members.

In the future, I think this kind of response should remain on the table, and when it's the best option, I say go for it!
Cybozu started championing its "100 people, 100 workstyles" system over a decade ago. To this day, the company continues to develop this system, as well as advocate the benefits of allowing people to choose the way they work, rather than imposing a single workstyle.
Great Place to Work recognizes Cybozu as one of the best workplaces in Japan among midsize companies. Cybozu is also ranked among the best places for women to work, thanks to its "Career Mothers Internship" for mothers returning to work, as well as other human resource policies that support families.
---
The original article was published August 2, 2016 on our Japanese twin website CybozuShiki, and is available at the link below.
Original article written in Japanese by Yuka Ohara. Translated and adapted for Kintopia by Alex Steullet and Dan Takahashi.