New Risks, New Challenges, New Leadership: Lessons on Organization from a U.S. General (Part 2)
A discussion with former U.S. Army General Stanley McChrystal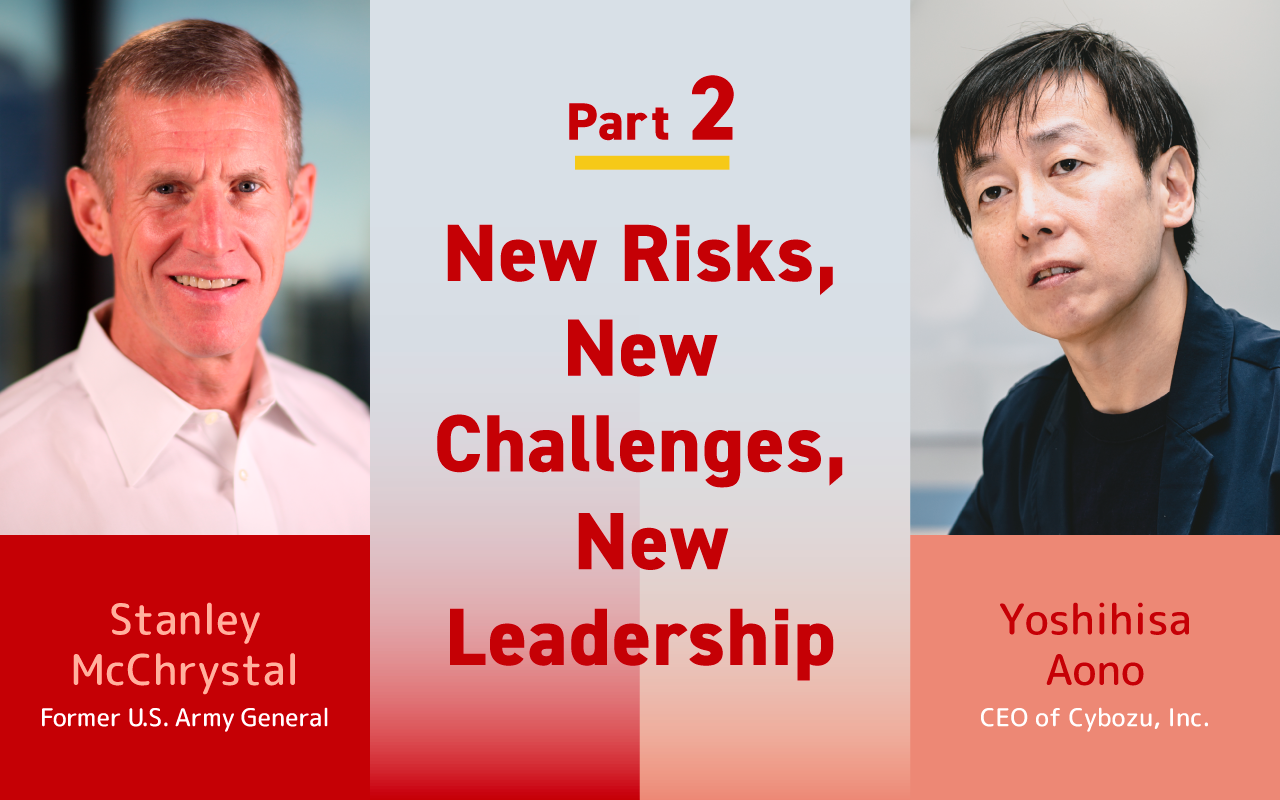 When we think of the greatest leaders in history, we tend to think of military generals. They are usually depicted as men, hunched over a map of the battlefield, making complicated decisions from a safe distance with a select group of other men.
With their power and rank comes their right to control information. Leaders alone have access to all the information, and can choose when and with whom it should be shared. After all, their experience and merit has made them more trustworthy than anyone else, so surely giving them full control would be the most effective way to run a military, right?
According to retired United States Army General Stanley McChrystal, this was perhaps true before the internet. However, modern enemies have become more complex, and a single leader can no longer efficiently manage the amount of information necessary to win wars.
In part two of this interview between General McChrystal and Cybozu CEO Yoshihisa Aono, the two leaders discuss how the need for transparency and information sharing is redefining what it means to be a leader.
If you haven't yet, check out part one of the interview here.
Disclaimer: The following interview features examples from war and armed conflict. Reader discretion is advised.
When all information is sensitive, none of it is sensitive
Yoshihisa: One of the things I found particularly interesting in your book was how you increased information sharing despite the risk of information leaks. I imagine that in the military, information leaks are extraordinarily sensitive and could do tremendous harm to your organization. How did you find a balance between managing the risk of leaks and efficiently sharing information?
Stan: First it's important to understand: Our organization was top secret. Not just secret—our very existence was top secret. There was this culture that you didn't share information with anybody outside. You didn't even tell people you were in it.
The problem we had was that most of the information we operated with was either not as secret as we thought, or was what we call temporal—meaning it was secret today, but two days from now it didn't matter if everybody knew because things were changing so fast.
When we started to encounter resistance about sharing information, the first thing we had to tell people was: We're changing so fast that even if we tell somebody where we are now, that won't be a problem 24 hours from now because we won't be there anymore.
Stan: The second thing was identifying what was truly very sensitive and couldn't be shared. Some information—like the names of our agents—would be hugely damaging to us if it got out. We educated the force about that. We made our expectations clear: We're going to operate in a top-secret environment while sharing a lot of information. Some of that information is bound to leak. Our priority was to identify what information couldn't ever leak, and then what could leak but only after a certain period of time.
The next thing we had to overcome was a cultural desire to withhold information because you wanted credit for capturing the bad guy. We found that in reality, different organizations would each have a piece of the puzzle, and if everybody held on to their piece, you'd never put it together. We had to show people that when everybody shared their piece, things worked out better.
After that, we suddenly became more able to effectively carry out our operations. So the next step was to make sure everybody got credit for it. We tried not to give credit to individuals or small units because we didn't want to encourage that kind of behavior. We didn't want internal competition.
Yoshihisa: Was it easy to get people comfortable with that level of information sharing?
Stan: Frankly, the hardest part was to get the larger government comfortable with what we were doing. For a long time, people said "JSOC's operating too fast, sharing too much information." We just had to tell them, "Look at the results. We're accomplishing what nobody's ever accomplished before, and there haven't really been any costs to the information sharing."
To be fair, around that time the U. S. government had experienced some major leaks. Government officials used those incidents as an excuse to say, "We won't share information anymore." The problem with that kind of thinking is that not sharing is more damaging that the risks that come from sharing. We had to make that clear to people.
As an example, there was a time back in 2007 when we captured Al Qaeda in Iraq's personnel records. I told my intelligence officer, "If I could share this information with our partner nations, we could stop some of the movement of foreign fighters into Iraq. However, other people are telling me I can't share it because it's secret." My intelligence officer replied, "Sir, you captured this information. It's only classified if you say it is." That's one of the rules of the U.S. government—if you capture information, you get to decide how classified it is.
So I asked, "Can make it unclassified?" He said, "Technically, you could." I said, "Great, it's unclassified," and we started sharing it.
At first, the CIA and other agencies got very upset. But think about it—it's the enemy's personnel records! They know what's in them. They know we have them because we killed a bunch of their fighters doing it. So what are we protecting them from?
We were able to get that information out thanks to our culture change. Had it been just a year or two before, our culture would have protected those records forever, as if they were some sort of diamond.
Yoshihisa: You had those two tests, one of knowing if the information really deserved to be secret, and the other of knowing if it was temporal and didn't need to be kept secret for very long. A lot of information must have passed those two tests and genuinely been top secret. How did you keep that valuable information secret?
Stan: We didn't discuss that information in big forums. It would be kept in very tightly controlled groups. We identified the rules very clearly to people in those groups. The consequences for leaking that information were draconian—if you made a mistake with that information, you got in real trouble.
By decreasing the amount of information that we focused on, we were able to heighten people's sensitivity to that information.
Yoshihisa: In a lot of organizations today, hiding information is the default setting. However, it sounds like in your case, you were proactive about deciding what stays hidden and what can be shared.
Stan: That's right, and making that change was very important. Before, our culture was exactly what you described—everything was secret by default. Any information sharing could potentially lead to trouble.
We changed that. Instead of people getting in trouble for sharing information, we told people, "You will get in trouble if there's information other people need to know that you don't share, except for these few items. For these rare cases, you need special permission to share the information."
Before, when everything was sensitive, nothing was sensitive. That's why it was important for us to be clear about what was truly sensitive.
Eyes on, hands off
Yoshihisa: Do you think organizations are receptive to your message and are beginning to embrace more openness and transparency? How do you think these new management ideas will affect the future or organizations?
Stan: Right now, the situation is uneven. Some firms and organizations are embracing information sharing, but many are struggling. Information sharing takes a new form of leadership, new practices and a different company culture. After retiring from the military, I founded an elite consulting and advisory firm called the McChrystal Group. We work with firms to improve leadership and management culture, and we've seen huge improvements, including in profitability.
However, it's one thing to understand the general idea, it's another to do it. For example, I can tell someone how to be healthier. I can tell them to eat properly and exercise. But that doesn't mean they'll do it. What my company has found is that where companies understand the payoff—for example how operating more transparently makes them more effective—we can unlock their potential and see progress. But first and foremost, it takes leaders thinking differently.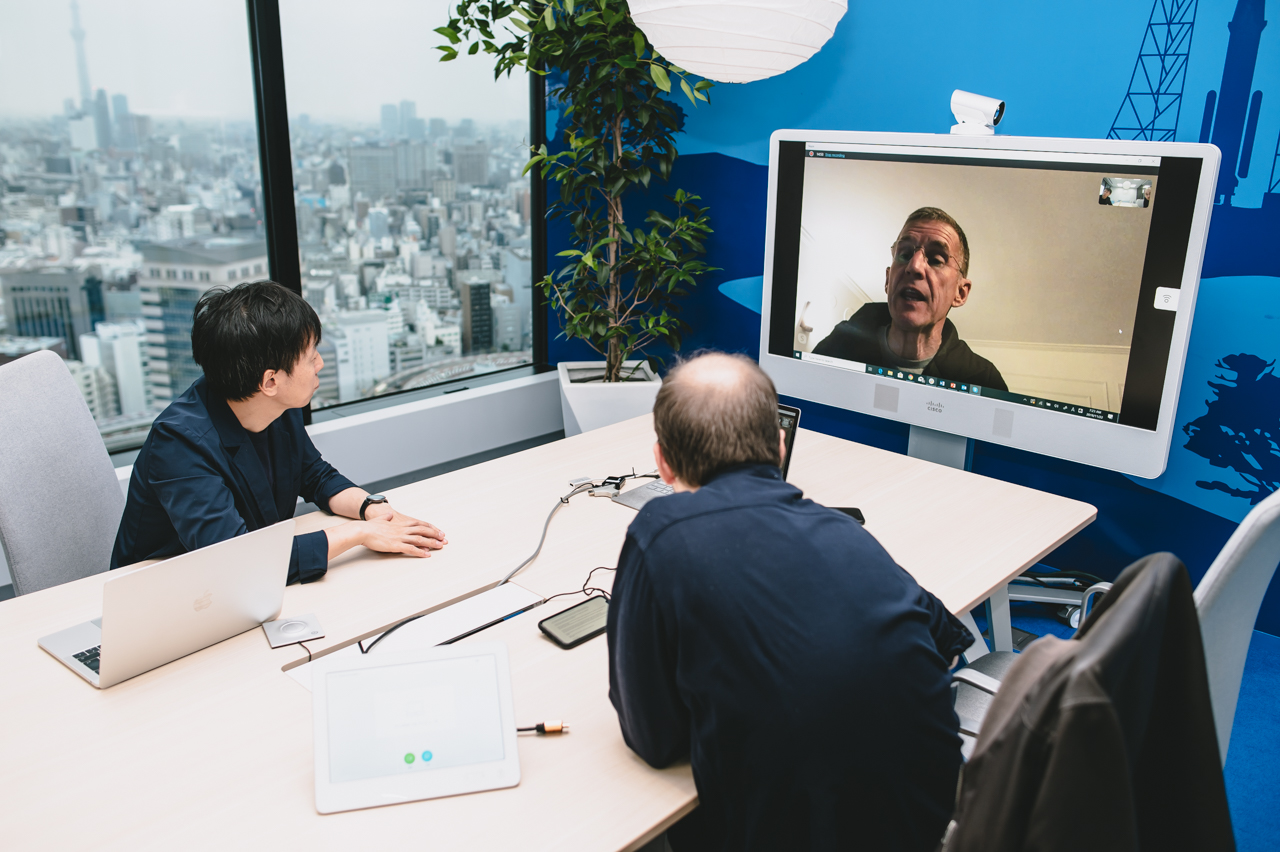 Stan: As for the future, I can't claim to know what will happen. However, my humble opinion is that no one can be an expert in everything the company does any more. Things change too fast. No single person can control everything that's going on.
It used to be that leaders had to be in control. Now, leaders need to create an environment, and inside that environment set some rules. Define a culture. Encourage people to communicate fast and move quickly. Enable people. Learn from them.
We are no longer in a leader-centric model of management. Nowadays, a good leader is an enabler. This doesn't mean leaders are less important, in fact quite the opposite. But the type of leadership is different.
Yoshihisa: I remember you making the same point in your book Team of Teams about modern leadership being more hands off, yet at the same time being more important than ever. What do you mean by that?
Stan: Take my experience as an example. When I first took over the command of JSOC, Joint Special Operations Command, I approved the operations. There was a bureaucratic process where decisions would come up, I'd approve them, and they'd go back down. We found that was too slow.
On top of that, we also found that I didn't know any more than my people. In fact, I knew less, so my approval really wasn't adding value to the decision-making process.
When we changed, my role became to orchestrate the environment. It was a full-time high-energy job because I was constantly keeping the herd moving. I needed to keep people engaged, keep people motivated, ensure that internal and external conversations were happening.
It was a different role, which we called "Eyes on, hands off." Since the role required eyes on, it actually took more of my energy and focus than anything I'd done before. I think that's where the future of leadership is headed. Disconnected senior leaders controlling things from their towers will no longer be effective. Somebody is going to have to provide that new kind of leadership.
In some organizations, maybe senior leaders will designate someone to take on that leadership position. However, in the best organizations, senior leaders will do it themselves, which will require talented leaders with a special commitment to the organization.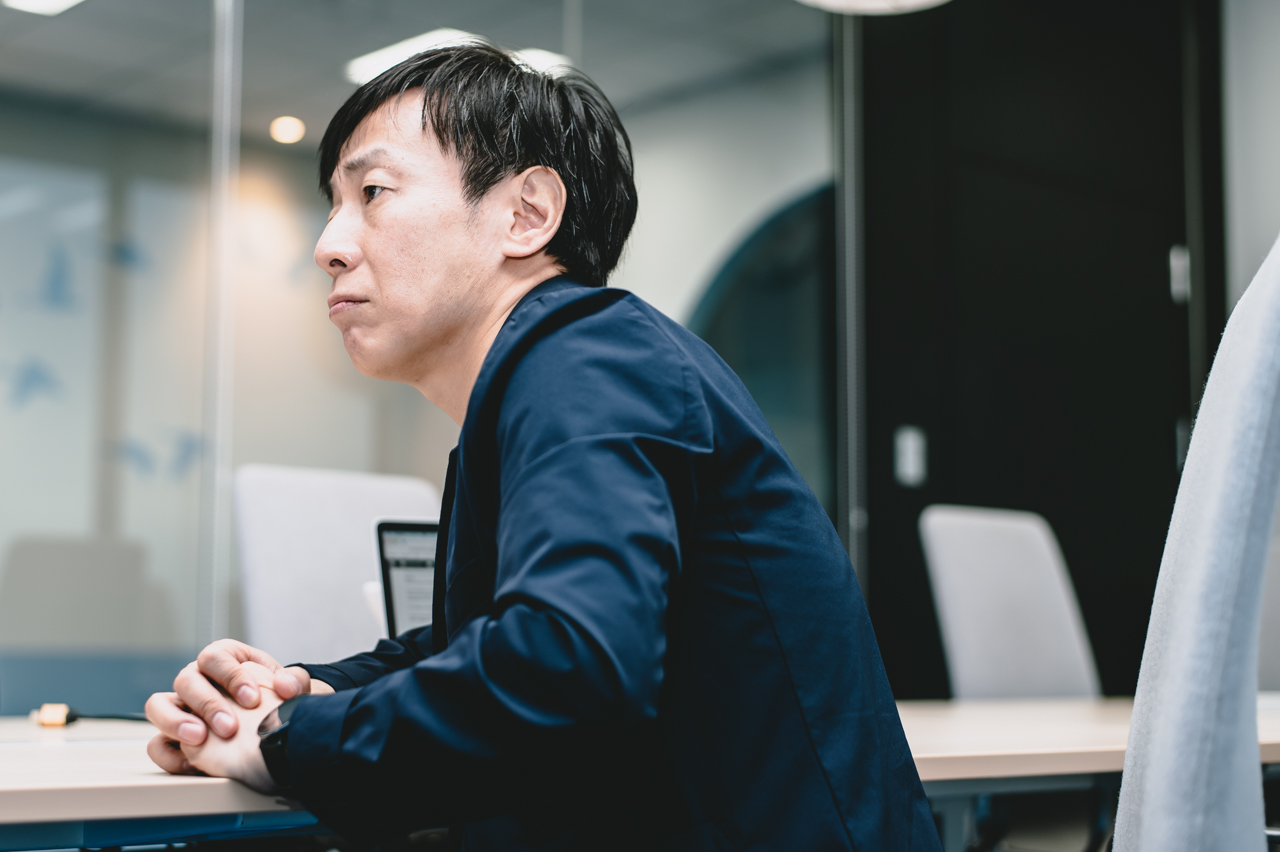 Yoshihisa: Right now it doesn't seem like there are that many of those kinds of leaders out there. Are we going to have to cultivate these new leaders?
Stan: Absolutely. We're going to have to build them, and they're going to have to be good at new leadership.
They're also going to have to have a new appreciation for artificial intelligence, because some of what you lead in the future will be machines. Those machines will require instructions and guidance. Leaders will have to create an environment in which people and technology are working together. Most of us who were brought up in an old system aren't ready for that.
Yoshihisa: Speaking of technology, the advanced technology you had in the military must have made you able to see and control things more than ever. How do you teach leaders to be hands off and not micromanage when they have all of these resources at their fingertips?
Stan: This is an important point. The culture of special operating forces has always been to let people at the lower levels show their own initiative and judgment. This is necessary because when you send them on an operation, you can't physically control them.
During this war, for the first time in history, we could watch every single operation from an unmanned aerial vehicle, a Predator. We had real-time full-motion video, as well as the ability to listen to every radio call our people were making.
So there was this temptation for leaders to think they knew best, and to want to control things. But fortunately, our culture was strong enough, and we figured out very quickly that our perceived understanding was an illusion. Even with video from 10,000 feet and a live radio feed, you don't really know what's going on. Your people do.
Instead, we used our technology to understand and appreciate. We understood how the war was being fought. We would prepare reinforcements, fire support or medical evacuation, and we would get ready. Then, we would tell the commander on the ground: "We have this available if you need it. We're not telling you what to do, we just have it." Our understanding of the battlefield helped us position our support very effectively.
In this case, the good part of our culture saved us from potential problems. I tell people now that having that culture is essential, because if we had started to micromanage, it would have done more harm than good.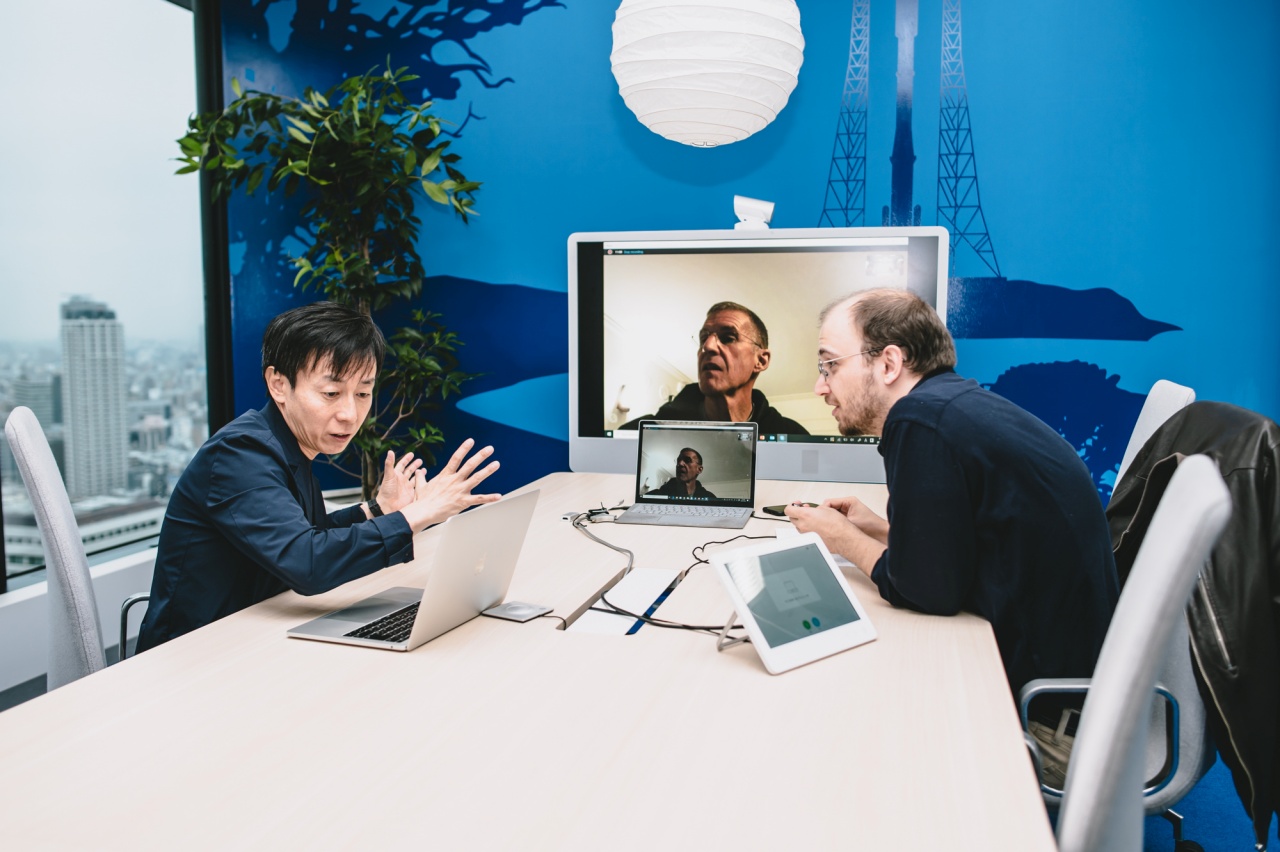 Better leadership is better for leaders
Yoshihisa: When you were analyzing and researching leadership and management, were there any other authors you turned to for guidance and inspiration?
Stan: There were many! Adam Grant and Daniel Kahnemann come to mind. I think that anyone who has either been involved like I have in an organization or has studied management starts to move toward very similar conclusions. You start to understand that if we could run things the old way, we would, because it's comforting. But we can't do that and win.
I've found that a number of authors have all addressed parts of new leadership and management reform. Where we were fortunate with Team of Teams is that we were able to pull together a variety of experiences and ideas, and put them all in one place.
Yoshihisa: My last question is perhaps a bit strange, but it seems like because of the changes you made, your daily life was very different between the beginning of your time at JSOC and the end, after the reforms were made. Which environment did you find more rewarding as a leader?
Stan: It's funny, I much preferred the newer environment.
I've spent my life in the military. You want to be a general because you want to make decisions, you want to be in charge. Yet as we went on, I didn't make that many decisions. My job became very different.
I really like to win. As a U.S. Army General, I found that I got great satisfaction from two things: One was winning, and the other was when I saw the force doing it without me telling them what to do.
I took great pride from watching my people win. I took great pride from watching them have pride in what they did, and they would surprise me with how well they did things.
Some people may criticize me for not running things like I would have in the past. That doesn't matter. What matters is that I was in charge of a great team. And if they're better because I don't tell them what to do, I'm good with that.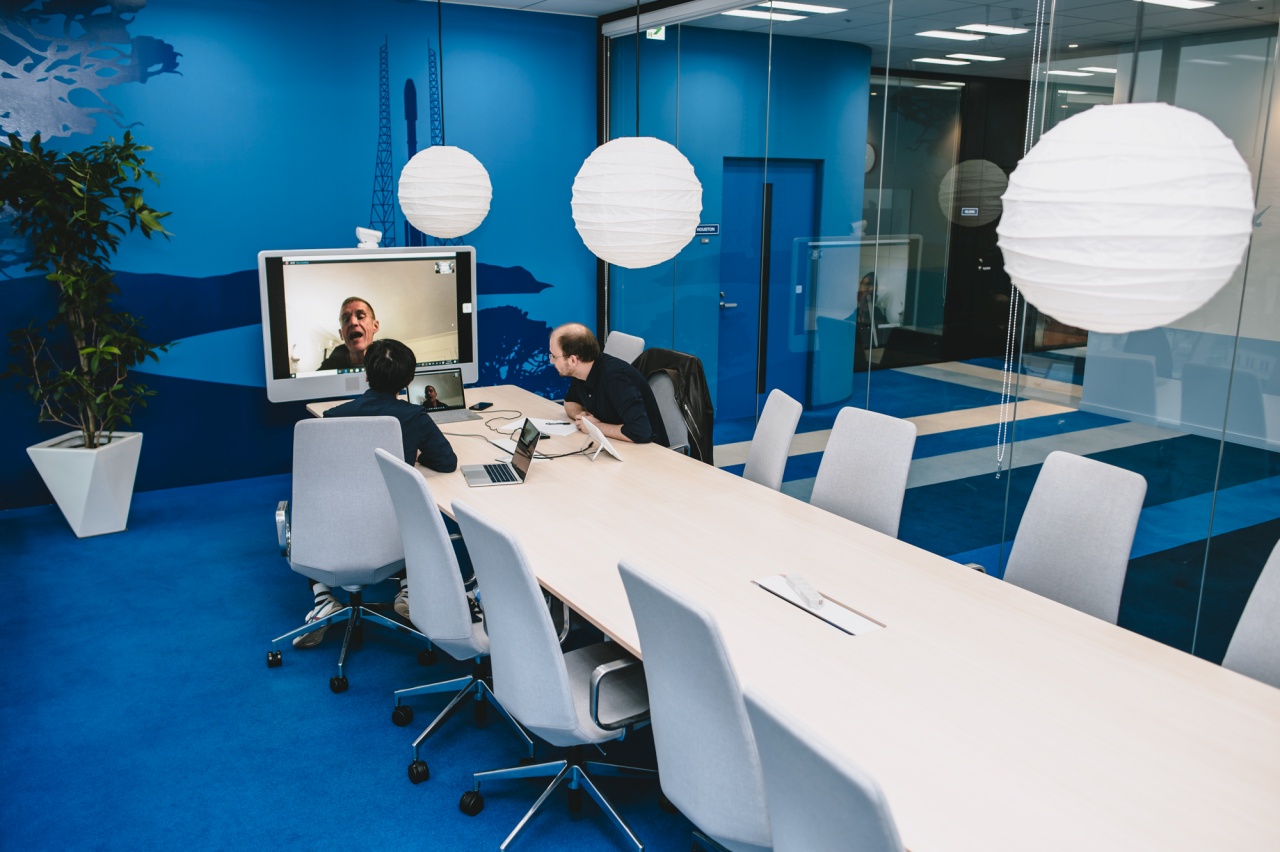 ---
Article by Alex Steullet. Editing by Mina Samejima. Photographs by Dan Takahashi. General McChrystal's photographs are courtesy of the McChrystal Group. Special thanks to Cherylanne Anderson and the McChrystal Group for helping organize this interview.
Check out part one at the link below.