Drifting Into a Sea of Technology ― Polar Bear in an Office Chair (Episode 1)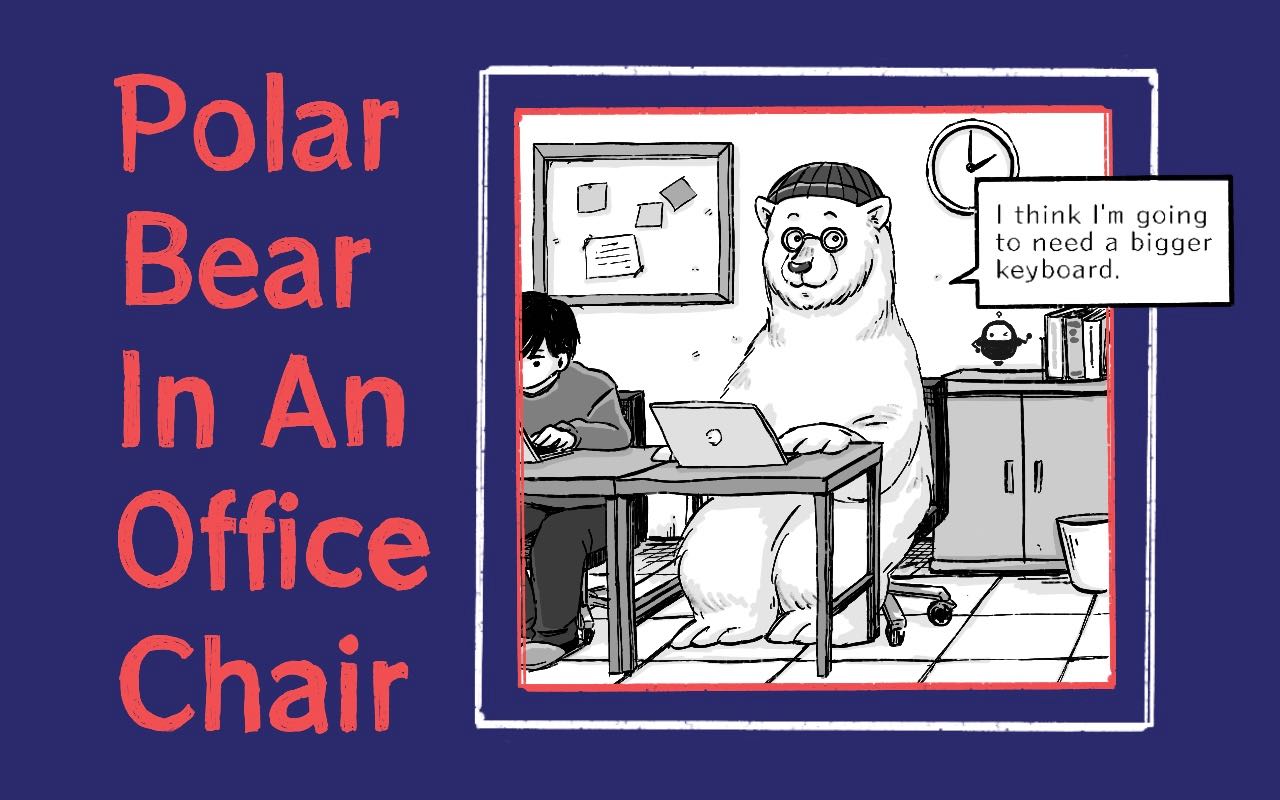 A few years ago, I left my public sector job in Switzerland and moved to Japan. From there, I drifted around from language learning to a few part-time gigs, until finally landing my first full-time job here at the Japanese tech firm Cybozu, the parent company of U.S. software provider Kintone.
Moving from the highly-regimented slow-moving public sector to the ferocious breakneck world of start-ups was in and of itself a fish-out-of-water experience. Doing so in Japan added a thick layer of mystery to the underlying bedrock of unknown. Now that I'm finally starting to get used to my surroundings, I wanted to share with you some of what I've been through. Here are a few—perhaps slightly exaggerated—examples of what I've seen and felt in my life as, essentially, a polar bear in an office chair.
The Modern Communications Specialist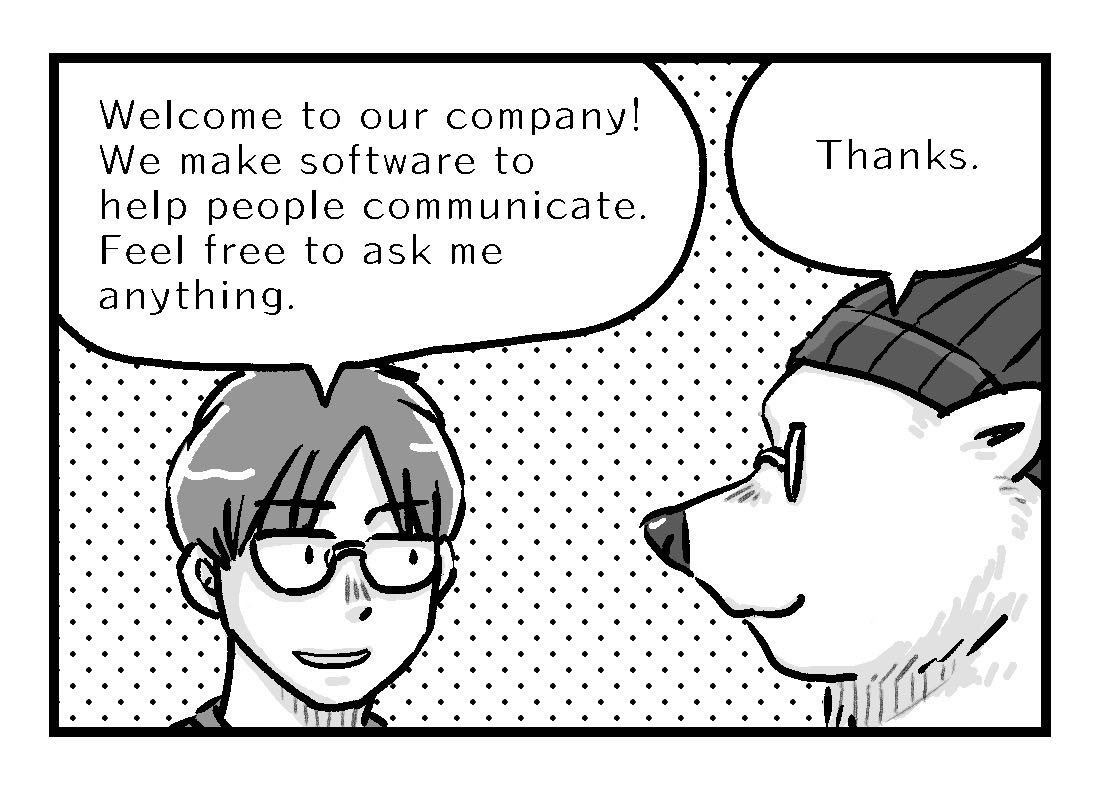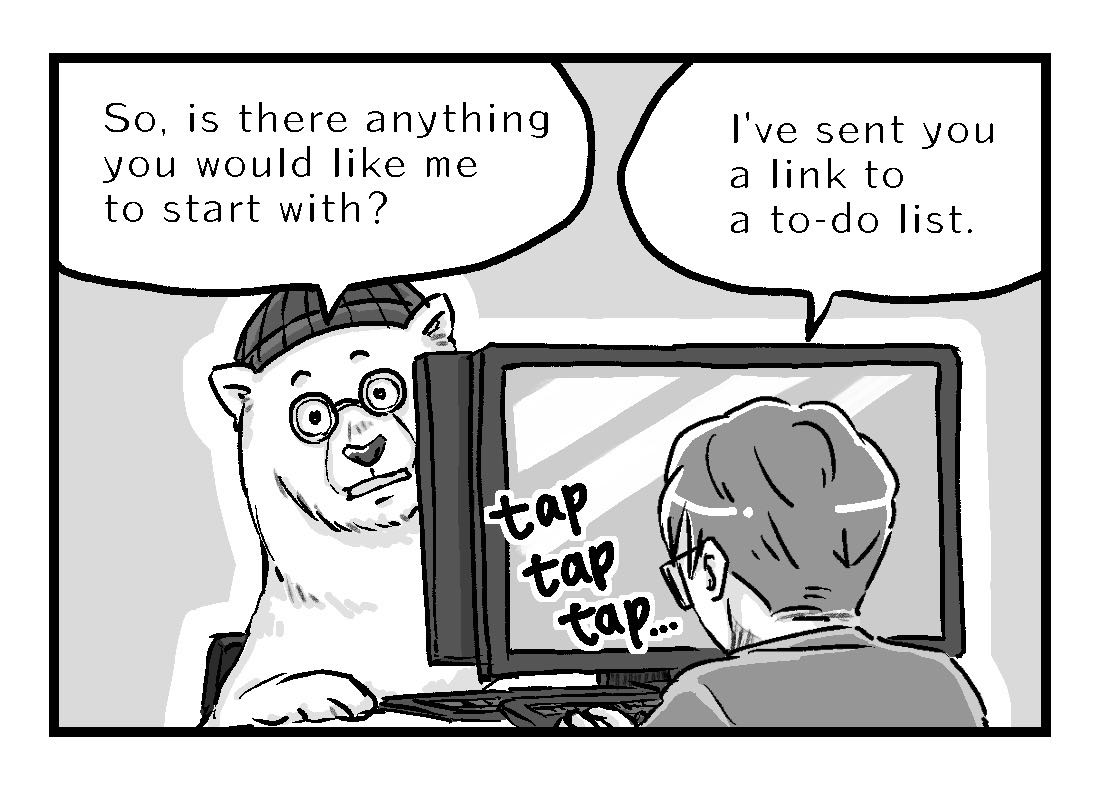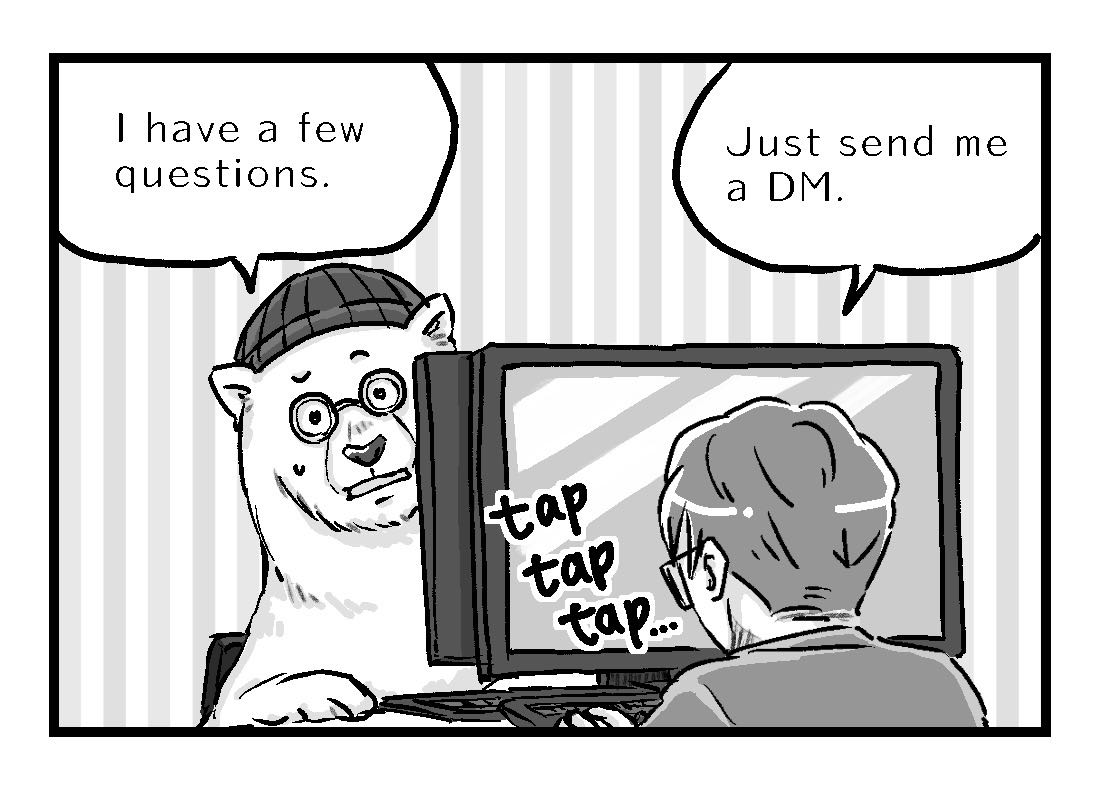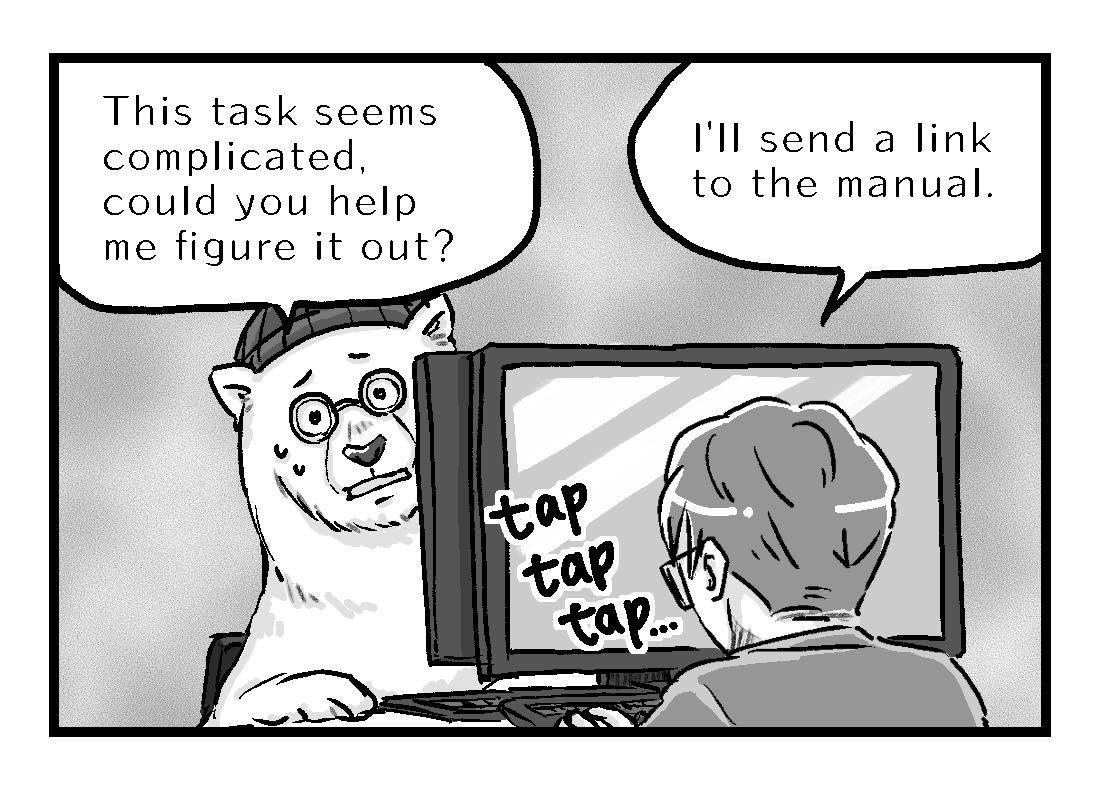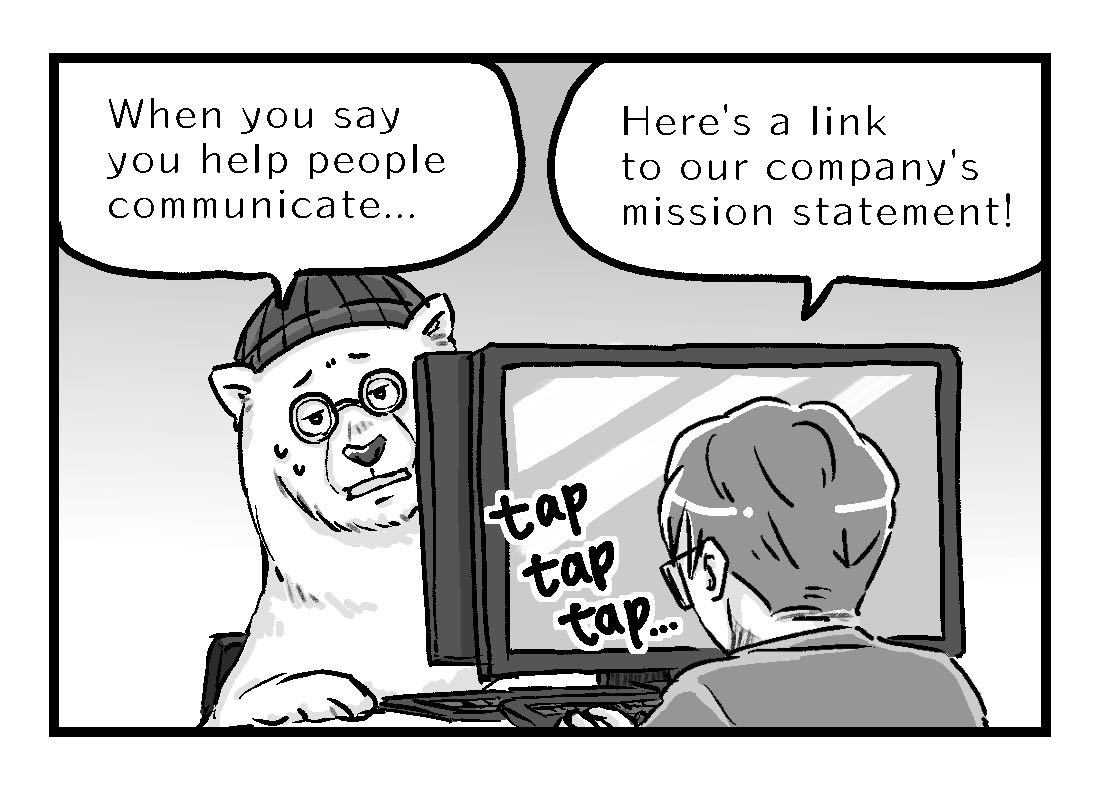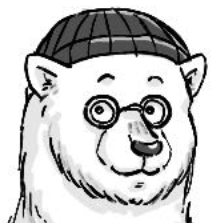 Alex
A lot of us working in the tech sector tend to get overwhelmed by our own technology. Everything becomes so convenient that we lose those little inconveniences necessary for good communication. Just because technology is amazing and can solve almost every problem
doesn't mean that it should
.
Peak Efficiency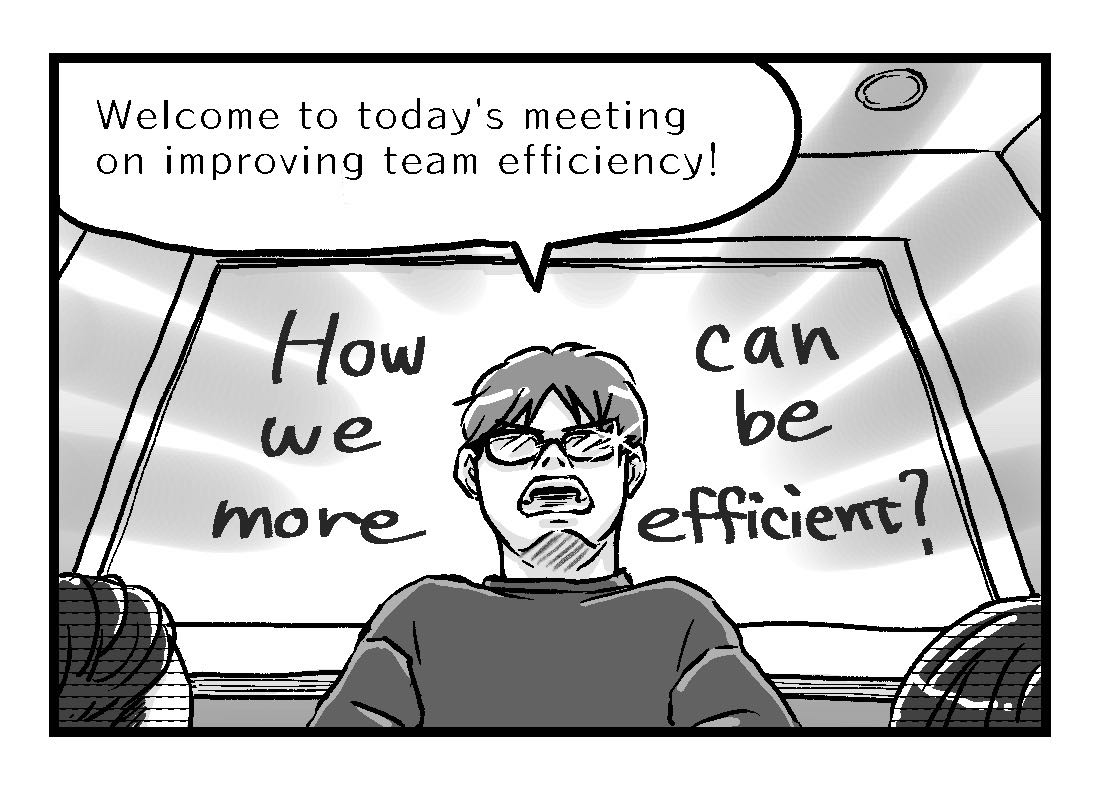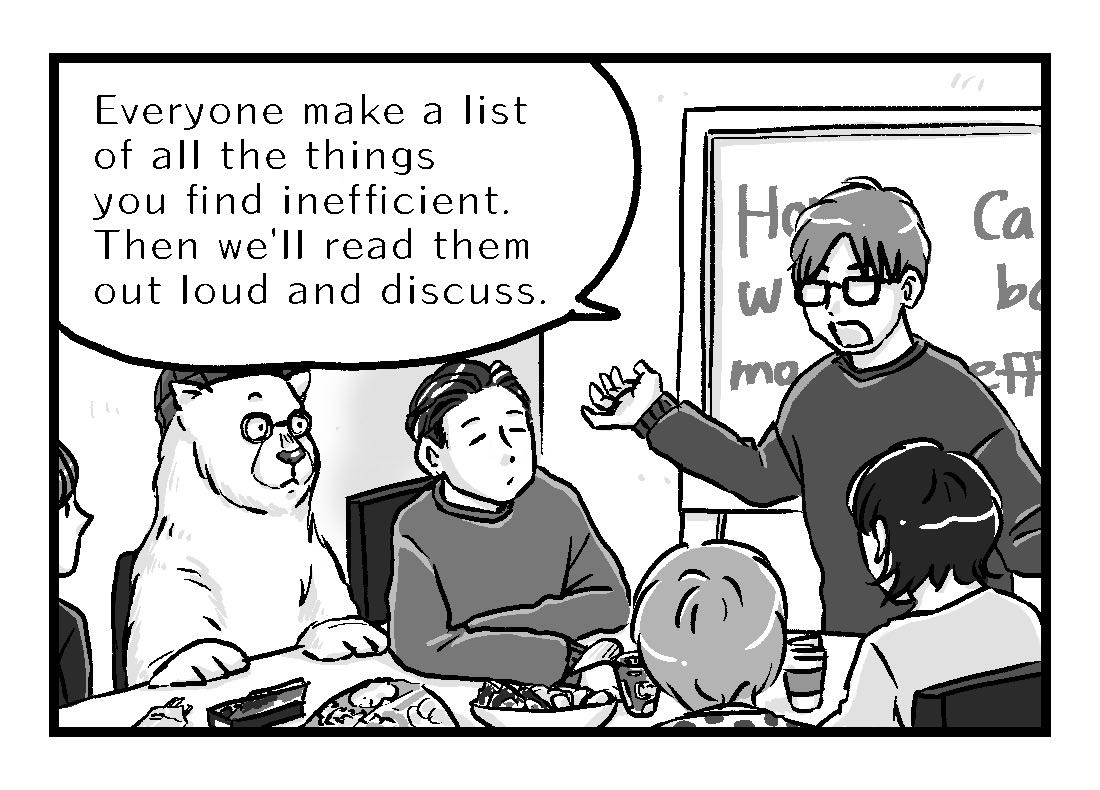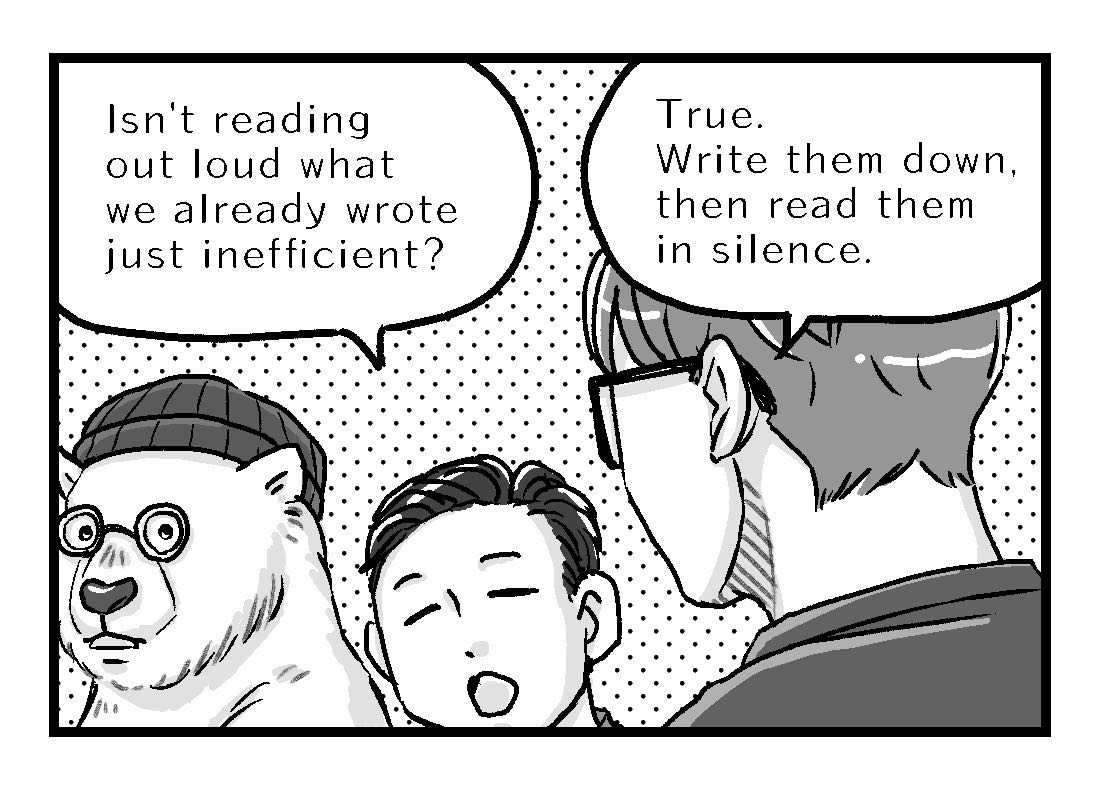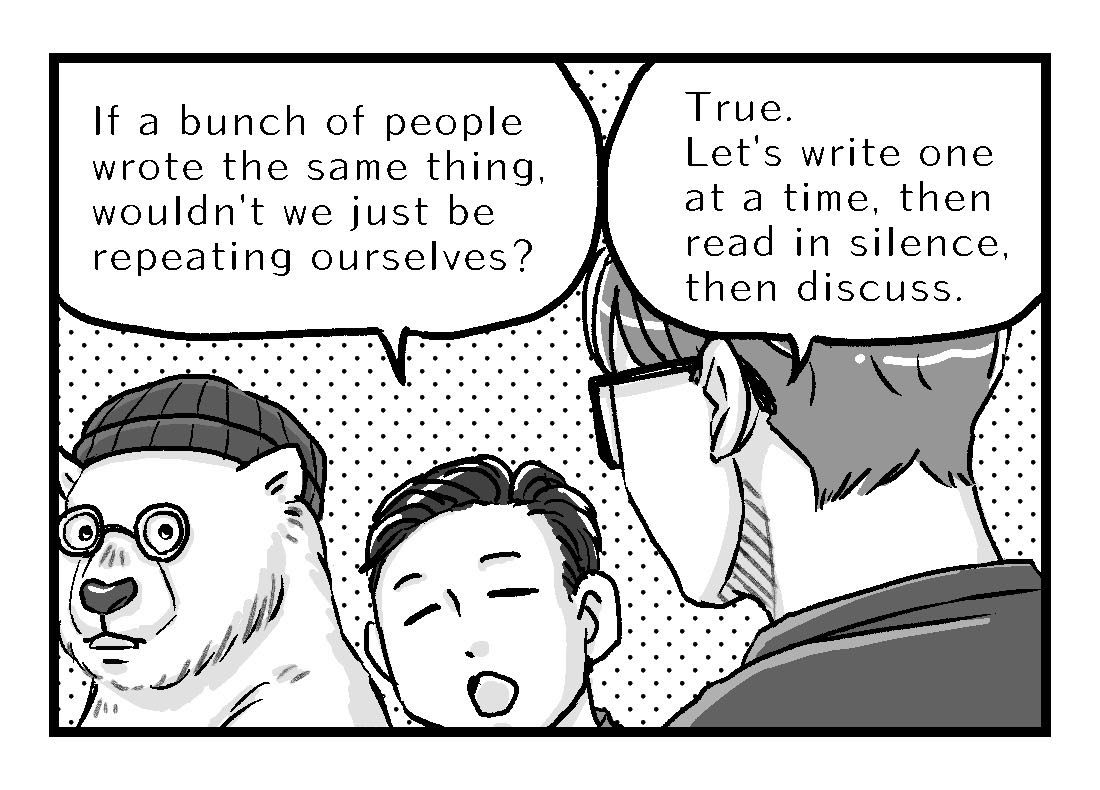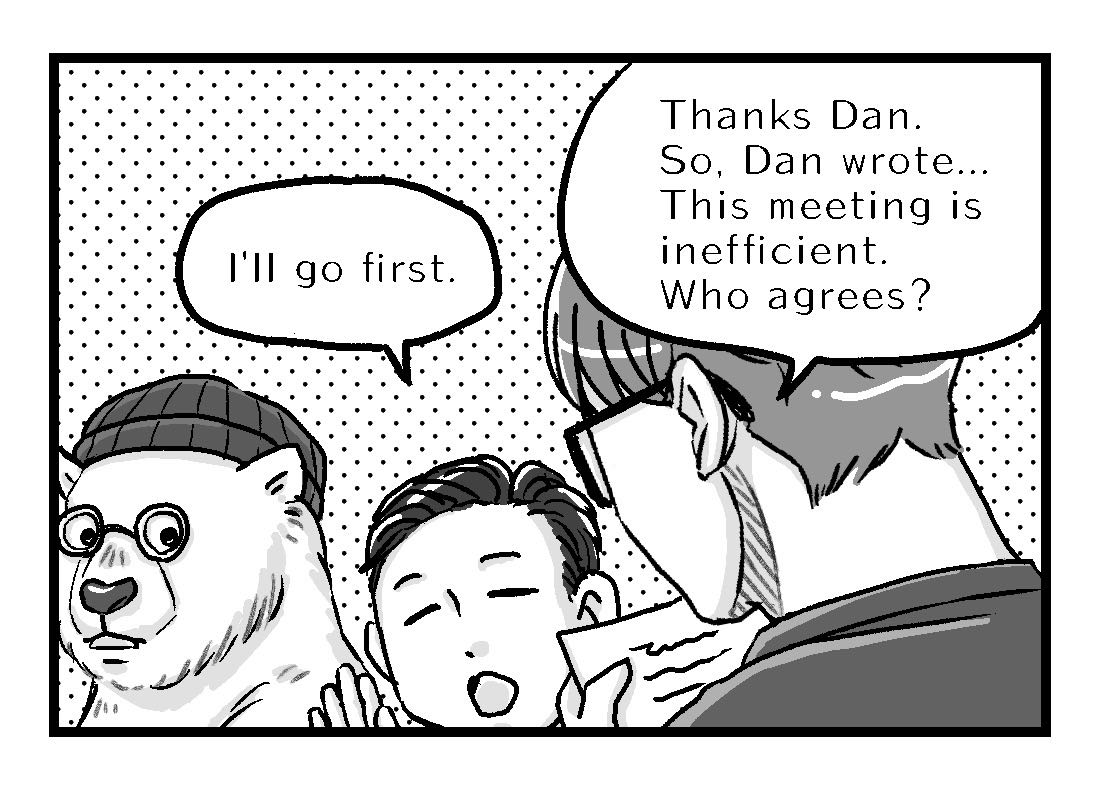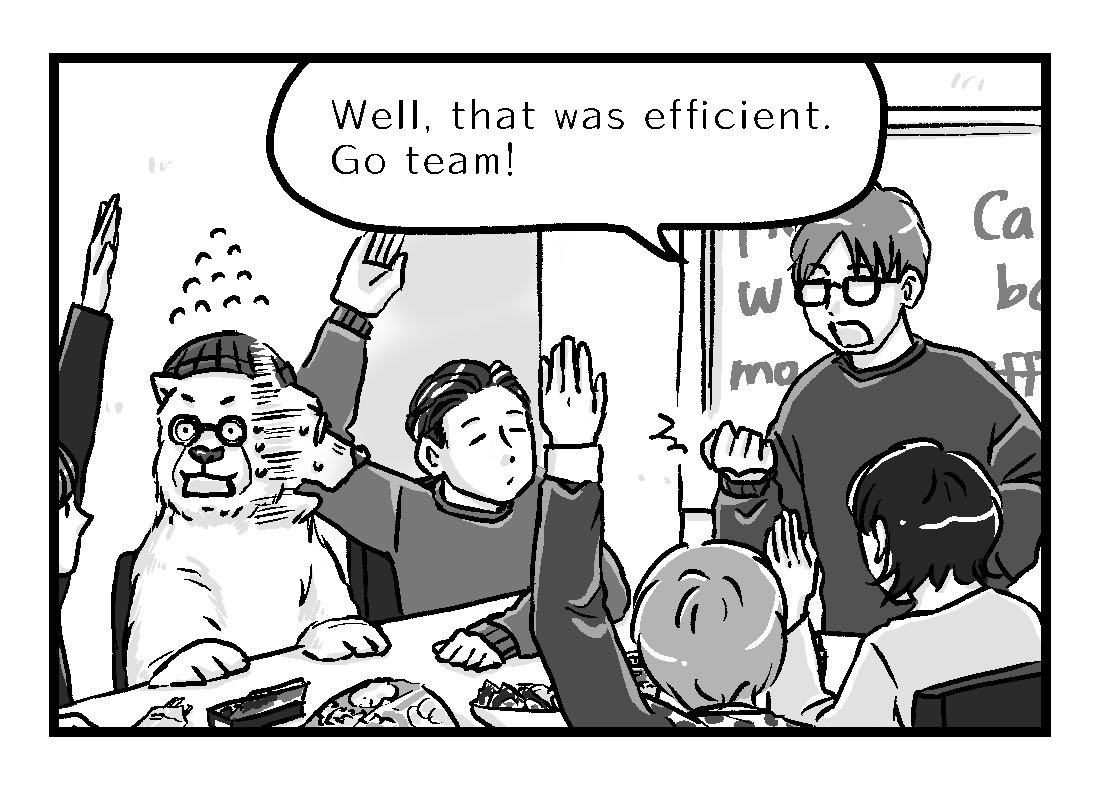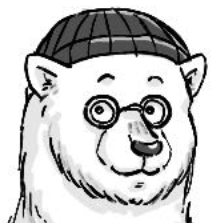 Alex
We should all care about efficiency; it's an important metric of how well we do our jobs. However, managers sometimes fall into the trap of becoming hyper-focused on efficiency. They end up spending a considerable amount of everybody's time organizing workshop after workshop. At the end of the day, efficiency is about balance—the balance between how much time I spend learning about my job, and how much I spend actually doing my job.
Reverse Culture Shock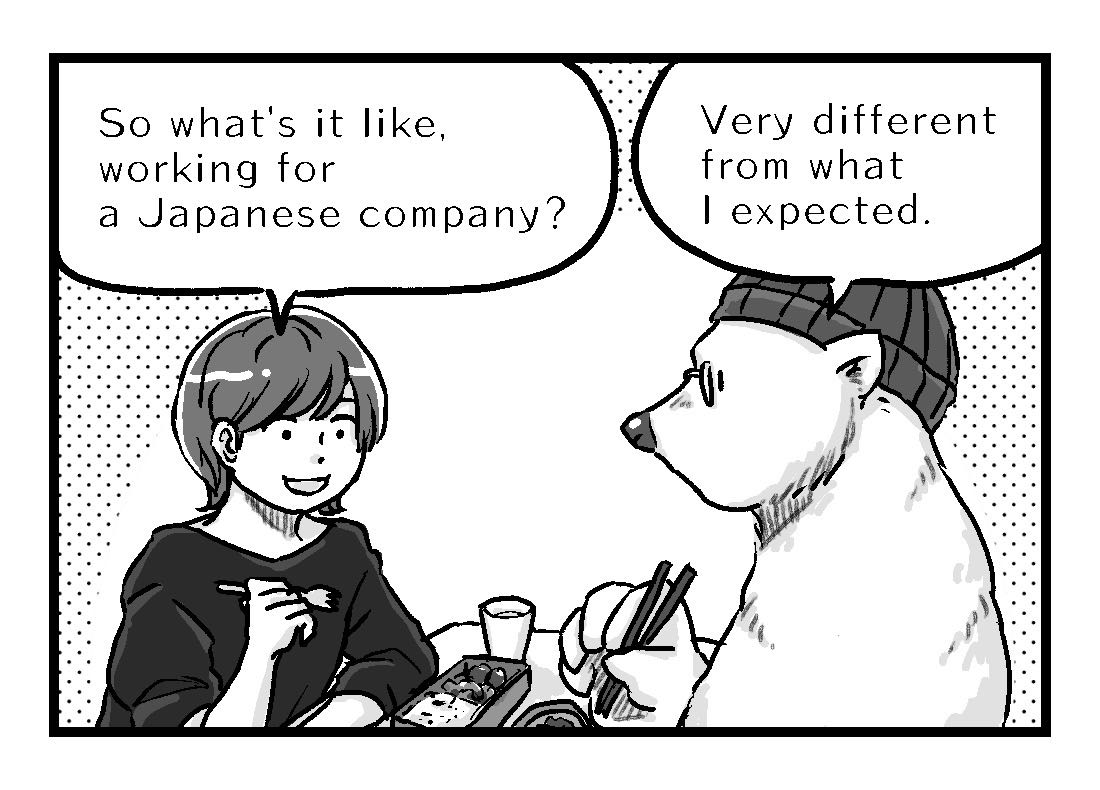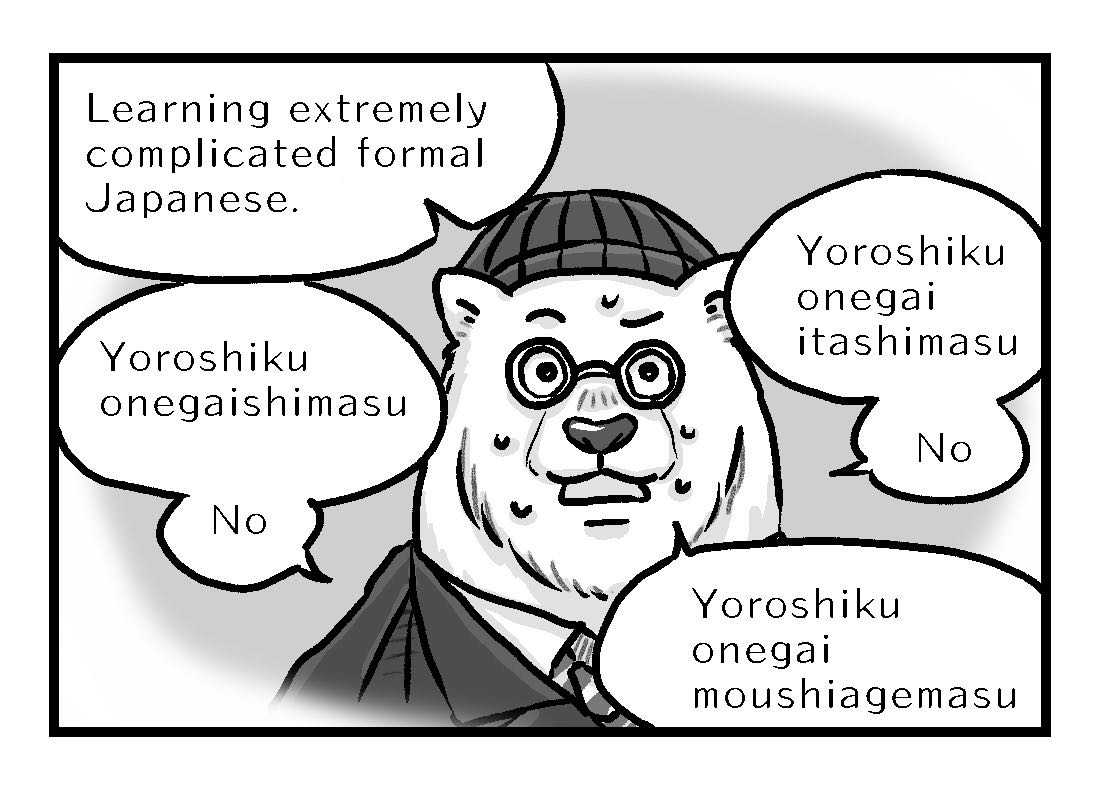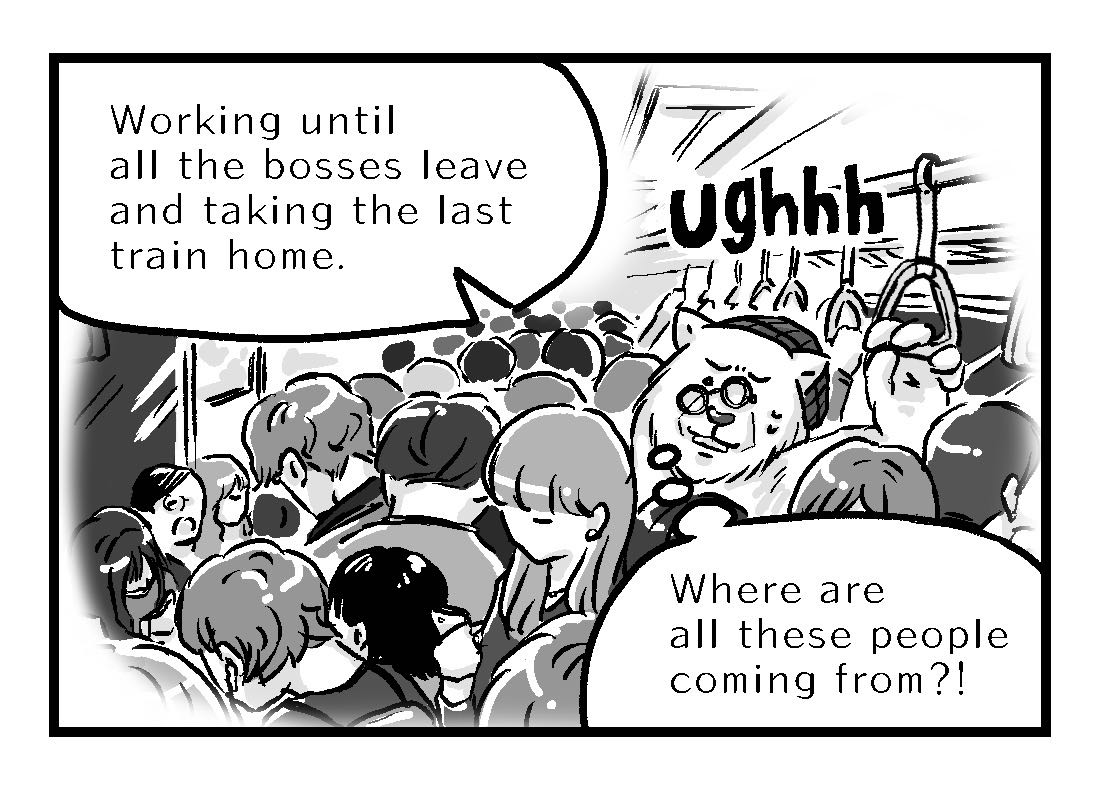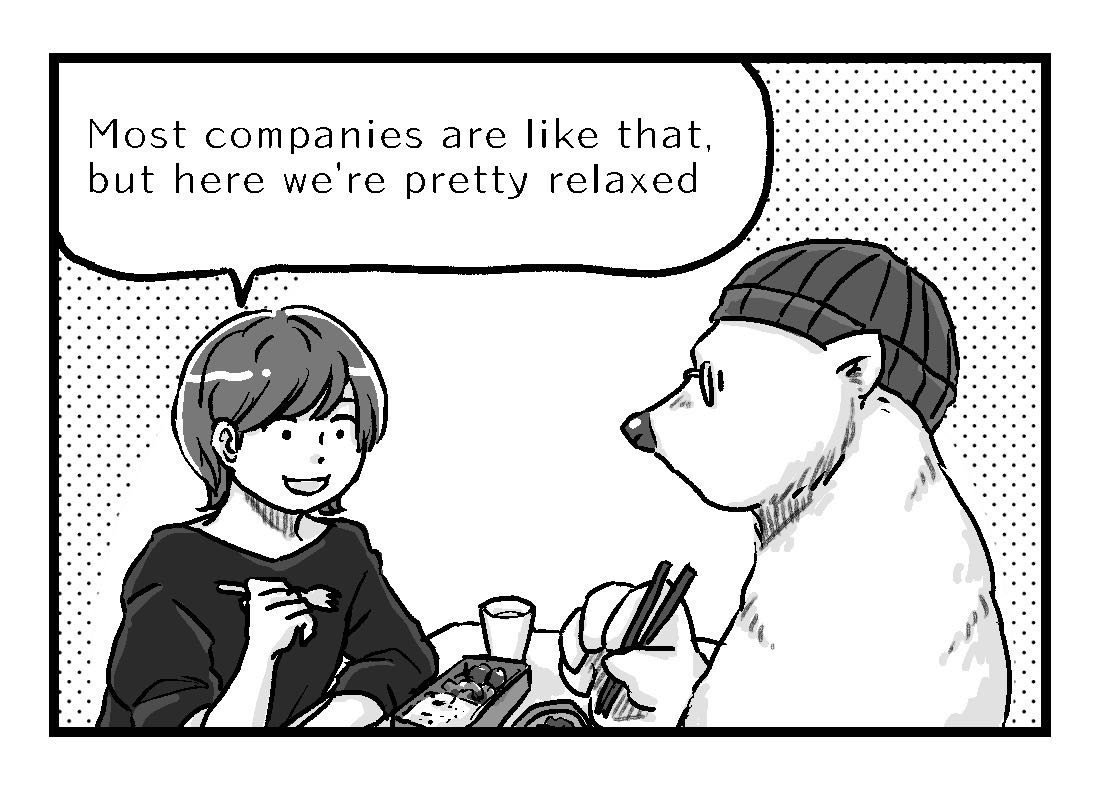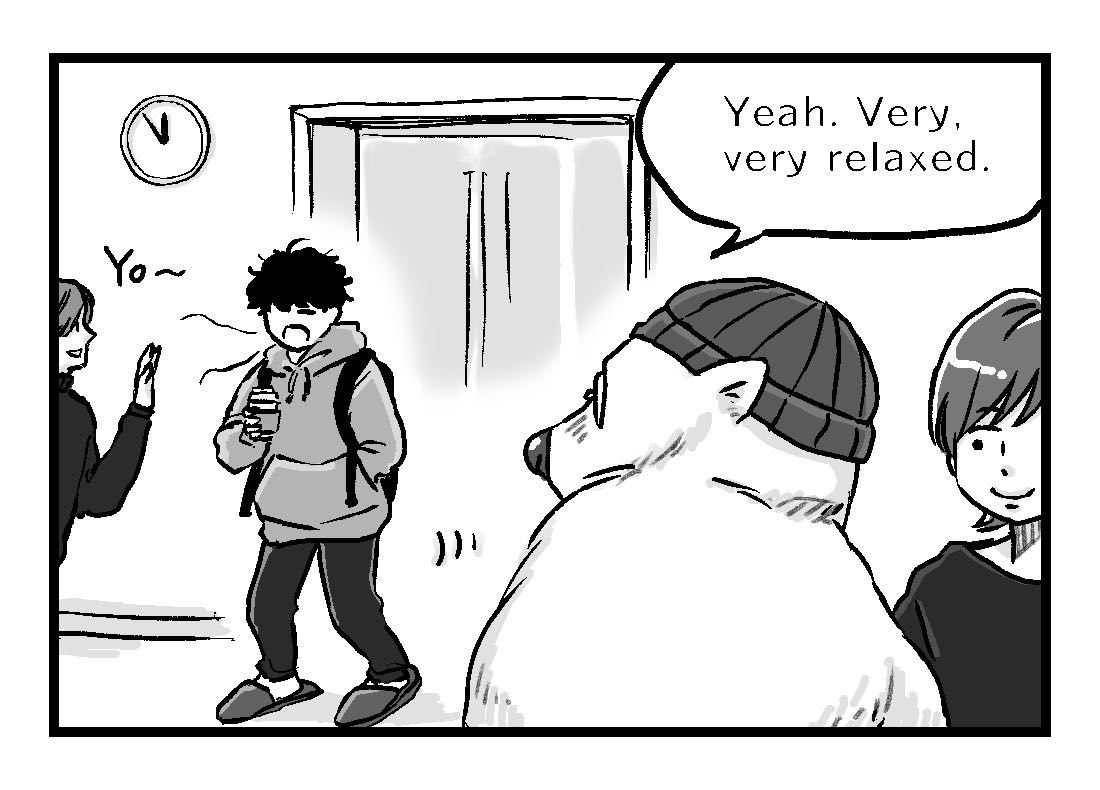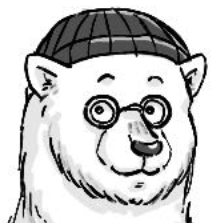 Alex
I've heard many horror stories about working for Japanese companies. Whether it's insane overtime, militaristic hierarchy or Kafkaesque bureaucracy, the "traditional" Japanese workstyle seems designed to crush your soul. Luckily, some companies are pushing hard for common sense work reform, and it just so happens that Cybozu and Kintone are at the forefront of that movement. Otherwise there would be no way for a simple polar bear like me to continue working here.
---
Written by Alex Steullet. Edited by Mina Samejima. Illustrations by yummi.