Building Trust Requires Real-Life Physical Connections
Part 2 of our interview with Juichi Yamagiwa, primatologist and president of Kyoto University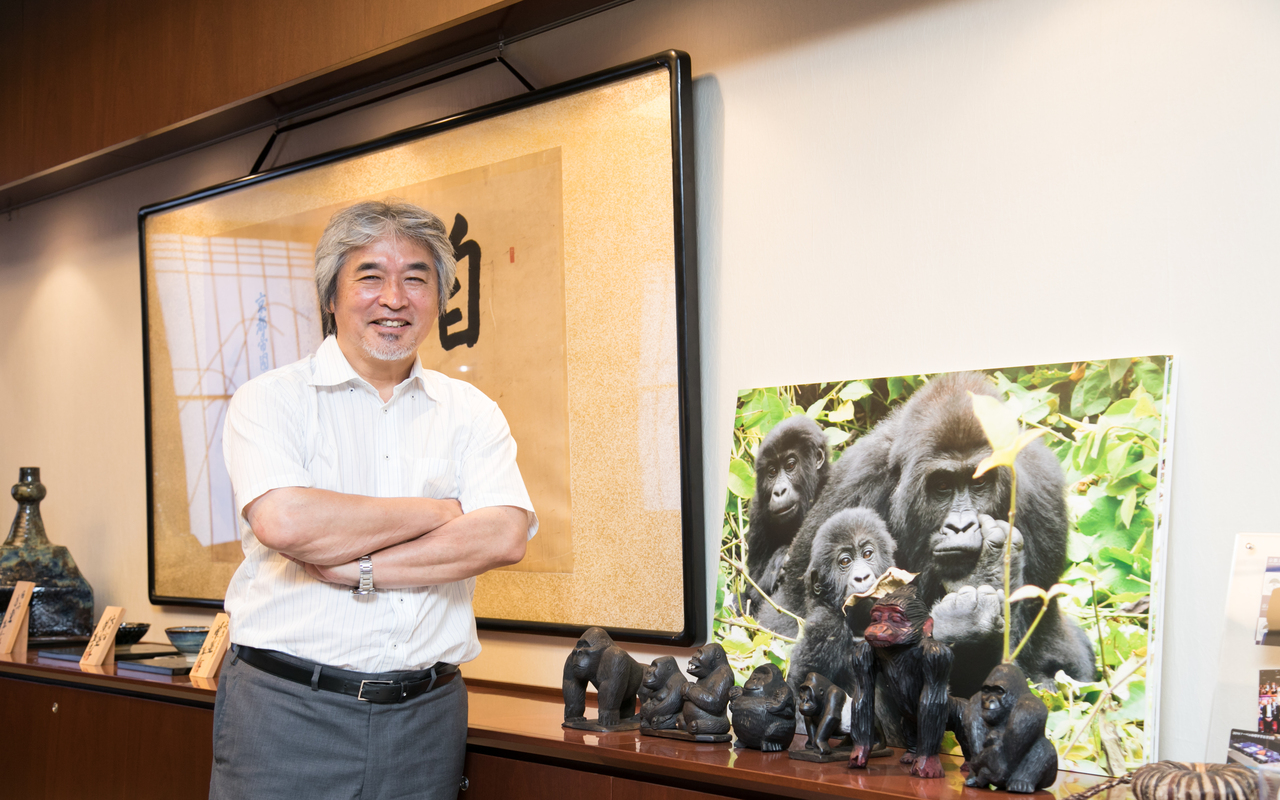 The widespread use of the internet and social media has made humans the most interconnected species in history.
While these new technologies are convenient, there is increased concern that they have led to the dilution of human relationships. Since it's become so easy to connect with other people, building relationships based on a deep sense of trust is more difficult than ever.
What are the origins of trust? How can we build teams in which people can deeply trust one another? Juichi Yamagiwa, primatologist and president of Kyoto University, provides us with answers to these fundamental questions in the second part of our interview on the origins of teamwork. And if you missed it, check out part one here.
Human connection goes beyond just the brain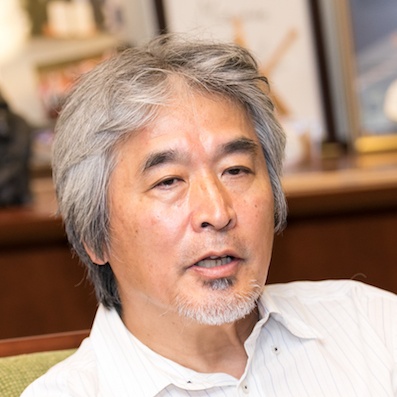 Juichi
Earlier, I mentioned that of our five senses, the three that are the most difficult to share—namely touch, smell and taste—are the most important for trust.
For instance, if I touch something, I am being touched in return, and that reciprocity makes the feeling difficult to share. That's why the longer there is skin contact, like between mother and child or among couples, the greater the feeling of trust. It's because we are both at the same time experiencing this unique sensation of touch.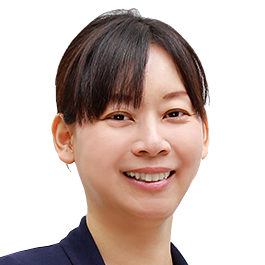 Asami
I see.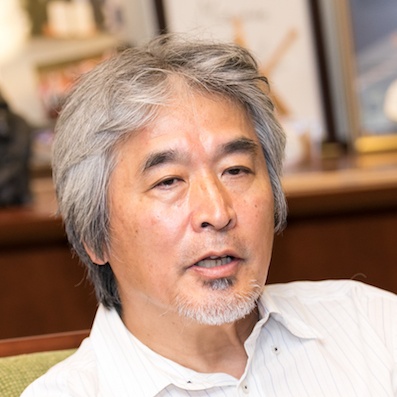 Juichi
The same thing happens when it comes to taste. If you see two people eating together, you immediately think "they must share a close relationship." You wouldn't think that about two people who are sharing their sense of vision by just looking at the same thing.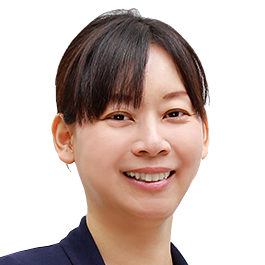 Asami
So in order to improve teamwork, it's also important to experience together the senses that can't be shared?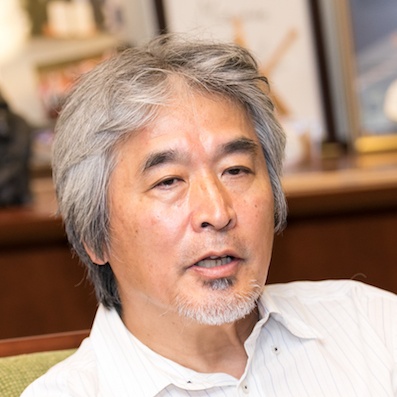 Juichi
Exactly. If you want to strengthen teamwork—in other words, create partnerships based on empathy—you need to build trust through smell, taste and touch, rather than vision and hearing.
Going on a retreat, sharing meals, going to a hot spring together; having these shared physical experiences can have a tremendous impact on teamwork. I'd even go so far as to say that these experiences are the best way to improve teamwork.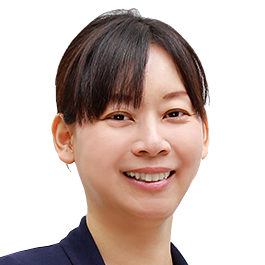 Asami
You mentioned that this type of teamwork is unique to humans, but it's based on sensations from before we evolved from apes, isn't it?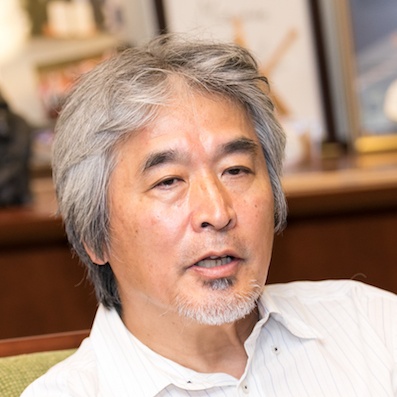 Juichi
Absolutely. Humanity has gone further by creating letters and words, and eventually modern forms of technology like the internet and smartphones. These technologies have allowed us to share a mental connection, even when our bodies are far away.
Technology has enabled us to feel a connection with one another, even when there is no guarantee of being in a relationship of trust.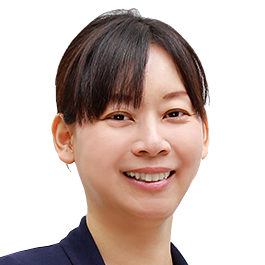 Asami
Talking with you is leading me to believe that even though human beings have the imagination to experience empathy and create mental connections, some sort of physical interaction is still an indispensable part of teamwork.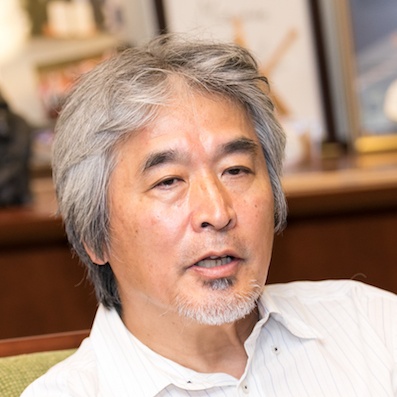 Juichi
To do something with your peers, you need a physical presence. For example, you'll often hear a boss say that their subordinate is "like their right hand." That's proof that even though you divide the process into different parts, the overall objective is a physical sensation of reaching an objective by acting as a single organism. That's why I think teamwork cannot be entirely about the mind, there has to be physical unity as well.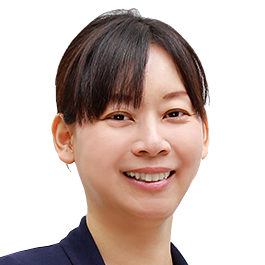 Asami
Is that similar to when a group of animals all behaves in the same way?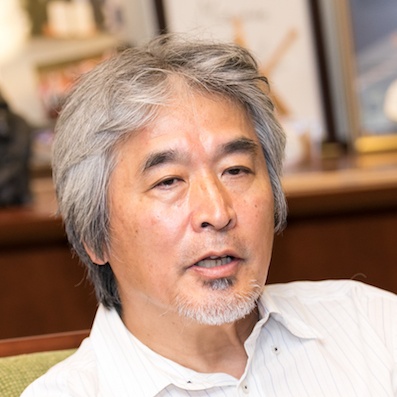 Juichi
It is. Even though animals don't share a common objective, they behave similarly as a pack. However, if they feel like their interests are not being served, they can leave the pack, or the pack will disperse.
When it comes to humans, there are times where even though it may be a disadvantage to us, even though our life may be at risk, we still prioritize our team.
That's what happens in war, even though there's no more idiotic form of teamwork.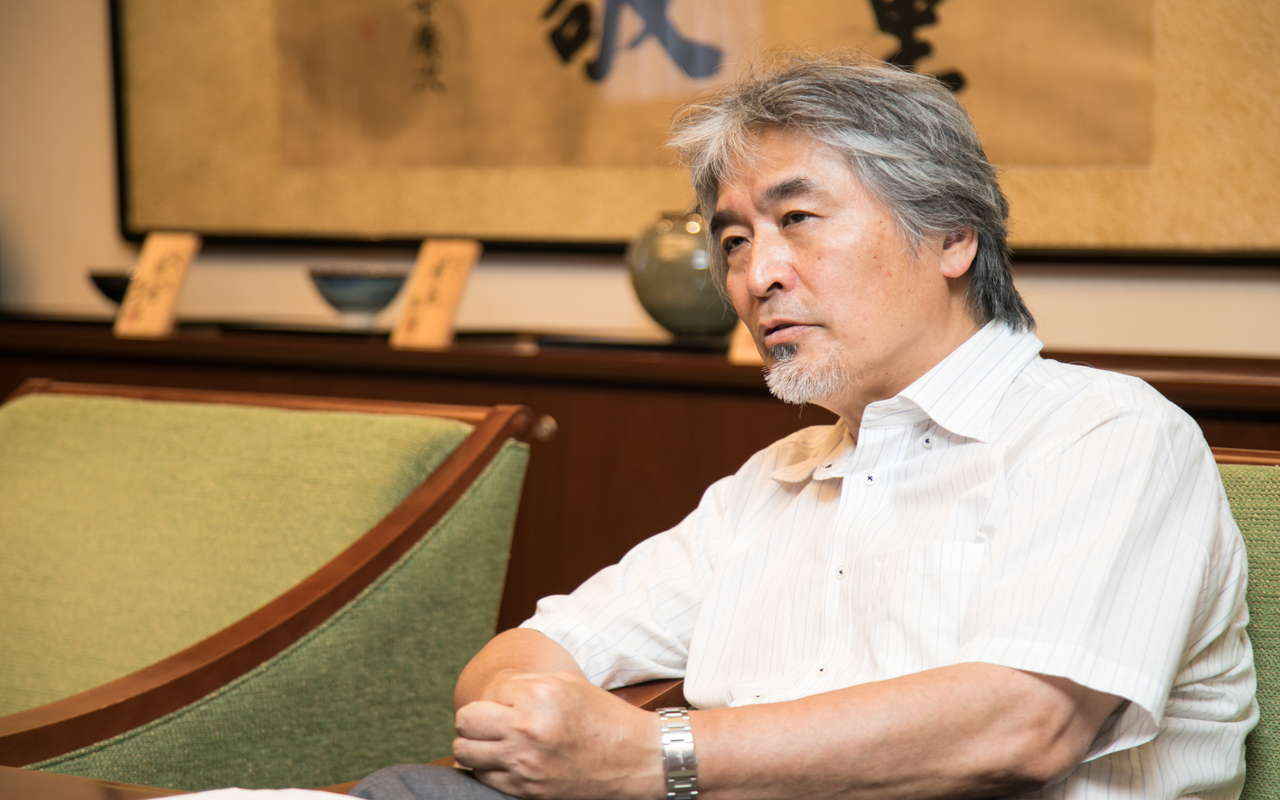 Team size and brain capacity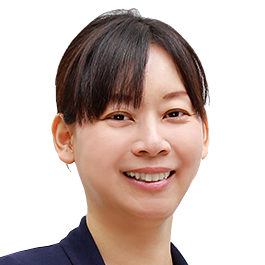 Asami
Is there an ideal size for a team or a pack?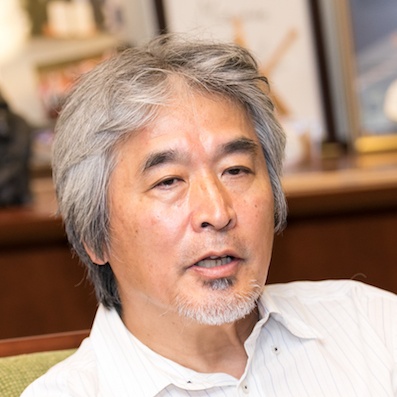 Juichi
There is. In fact, it's linked to brain capacity. In humans, that capacity has increased with evolution, so the size of the groups we form has increased accordingly.
For example, when the average human brain size was around 500 cubic centimeters, they would get together in groups of about 15 people. Around 1.5 million years ago, brain size increased to around 600cm3, so there started to be groups of 30-50 people.
Approximately 600,000 years ago, brain volume started reaching up to 1500cm3, at which point we started seeing groups of 150 people. Brain volume hasn't significantly changed since then, so today humans still have a brain capacity suitable for groups of up to 150 people.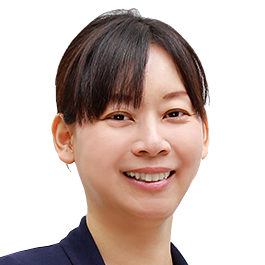 Asami
I had no idea!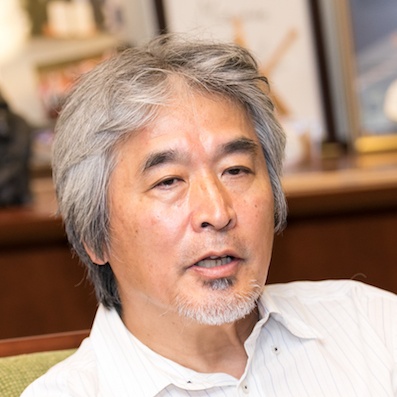 Juichi
Nowadays we refer to 150 as the magic number. It's the number of faces the average person can remember. Not just remember in the sense be able to describe with words, but the number of people with whom we remember sharing past physical experiences.
The people we can talk to and rely on unconditionally when we have a problem is what we call our "social capital." The size of that social capital is said to be limited to about 150 people.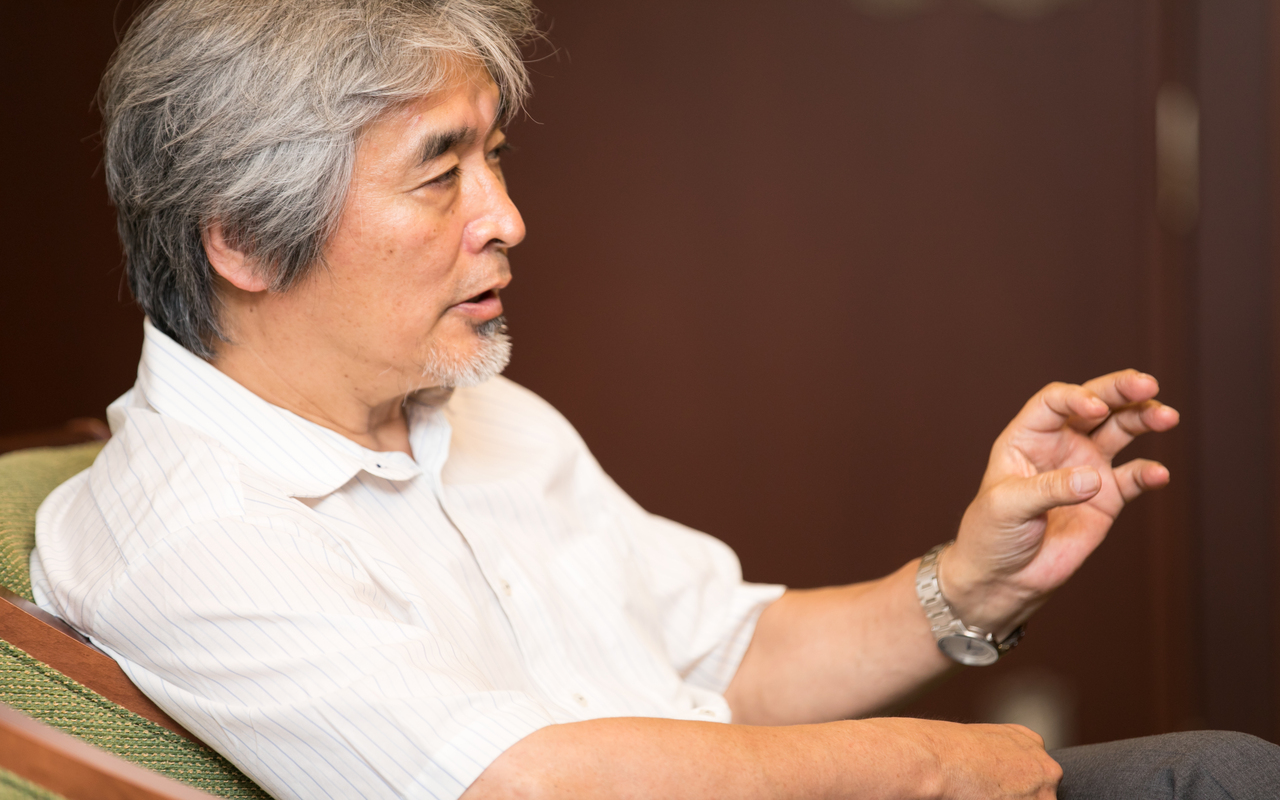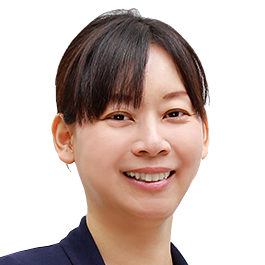 Asami
Interesting! So how do groups of more than 150 people communicate?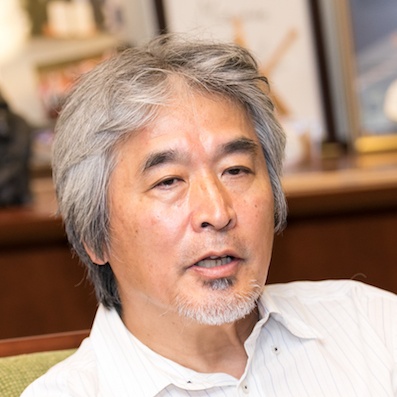 Juichi
About 70,000 years ago, as a response to being obligated to live in societies of more than 150 people, we developed language.
However, verbal and intellectual connections are not as successful in creating trust. That's why to this day, we still rely heavily on physical connections.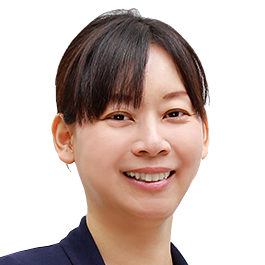 Asami
On Facebook and other social media networks, a lot of people have more than 150 connections—but I suppose a lot of those are purely intellectual?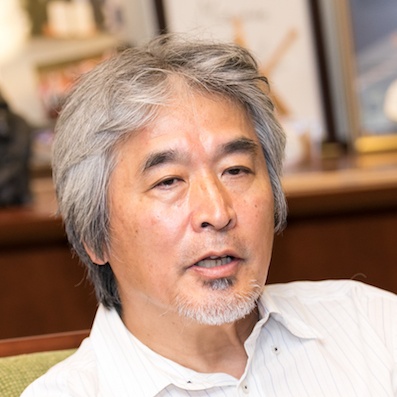 Juichi
That does seem to be the case. When it comes to teamwork and working toward a common goal, an online connection established via letters and symbols isn't enough. Teamwork becomes possible when we accumulate memories of doing things together.
The era of convenience has made social interactions more costly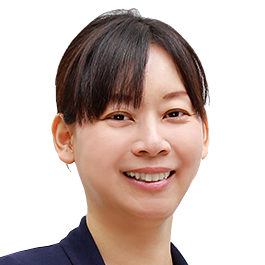 Asami
University professors like yourself are constantly in contact with groups of young people from 18 to 25 years old, who change every year. You must have witnessed a lot of change—for example nobody had mobile phones 20 years ago, but now everyone owns a smartphone. Young people used to get together and drink in their dormitories, but now they interact through their LINE* group.
Do you think the advent of smartphones and other devices that allow people to easily connect has led to changes in the ways young people interact physically?
*LINE is the Japanese equivalent of WhatsApp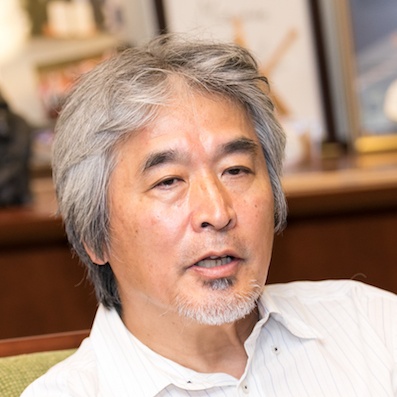 Juichi
It's something I'm very aware of. Before I became president of Kyoto University, I taught at the Graduate School of Science. At the time, the biggest problem students were facing was the inability to make friends. The reason was that they thought making friends was easy, so once they become friends they relied on each other too much, which ended up being a burden on that friendship.
They were trying to establish an intellectual connection, but they didn't have a good physical connection. Young people today are continuously feeling this sense of incompatibility when it comes to friendship.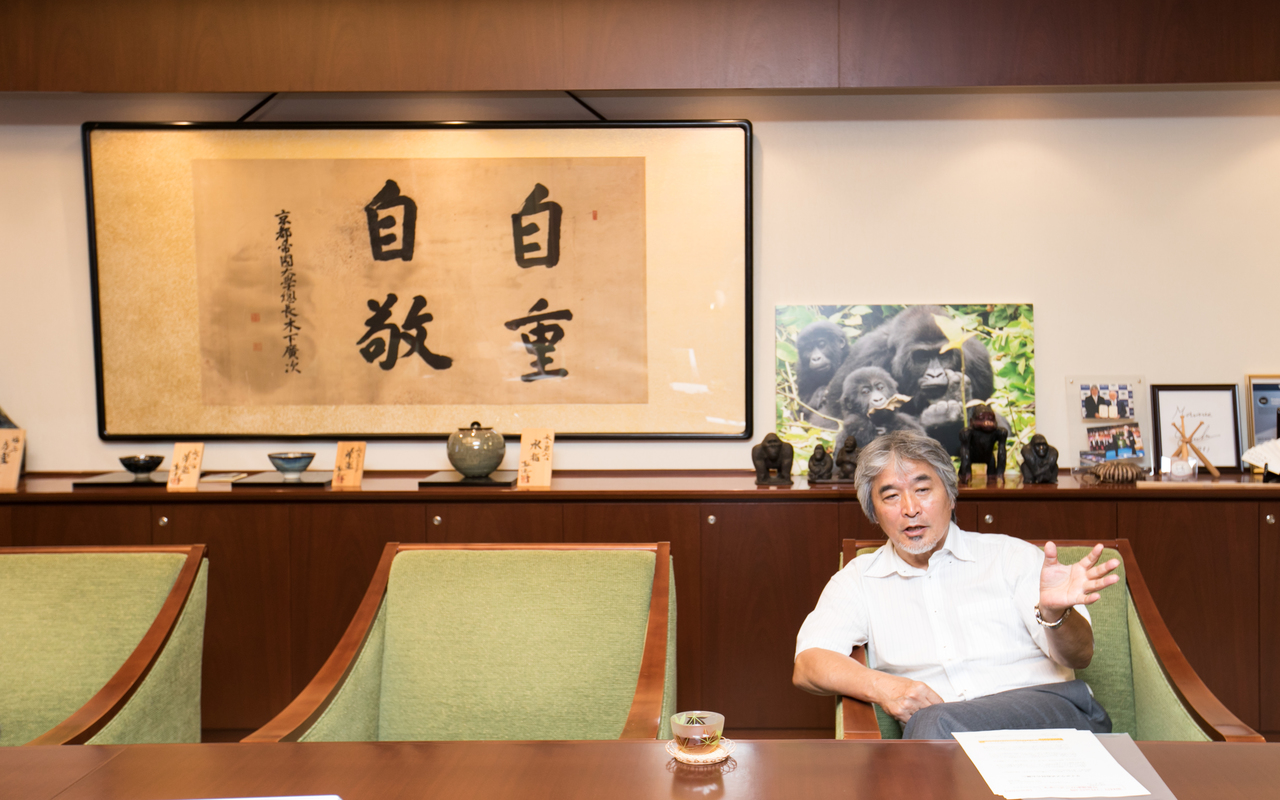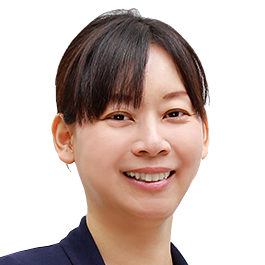 Asami
Does that feeling of incompatibility lead to young people failing to build relationships based on trust?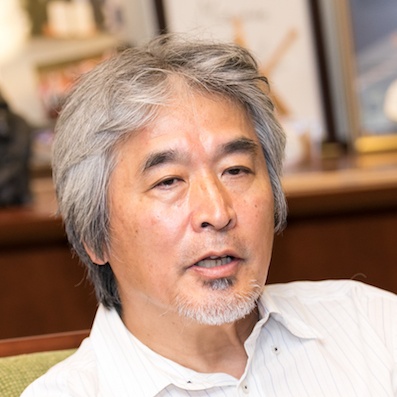 Juichi
Yes. It's probably because they have few memories of feeling connected through physical interactions. It's easy to become friends—you can do so quickly by working together on any common project. However, that has become less common in this day and age, given that we're more capable than ever of doing things without asking for help.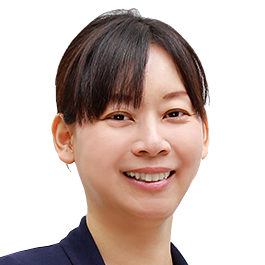 Asami
That's true. I've realized that since Google Maps became popular, I never ask for directions anymore.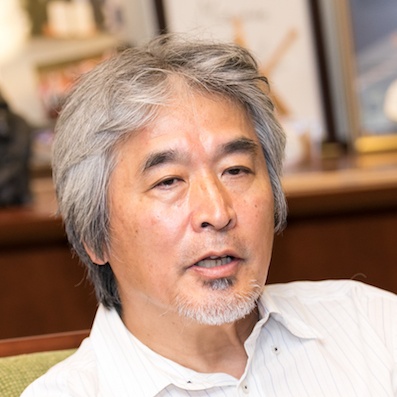 Juichi
In the era of convenience,interacting with other people carries a cost.
In the past, you would acquire knowledge through either books or people. You either had to go to a lecture together with other people, or read a book and talk about your impressions with those around you. When that knowledge becomes available online, it is no longer necessary to go to a lecture or set foot in a library.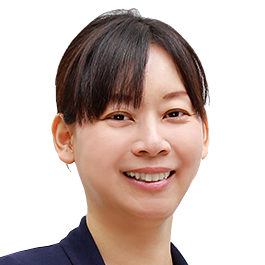 Asami
Human interaction has become costly... That sounds sad.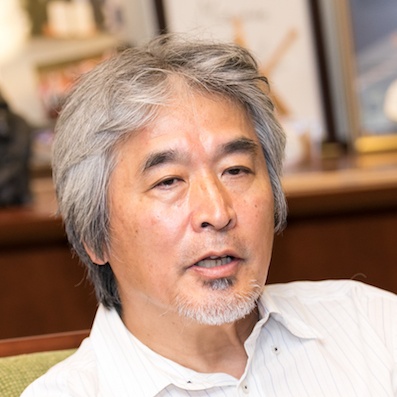 Juichi
Modern capitalist society is specialized in fulfilling individual desires. It used to be that we had a social structure in which we would have a variety of human interactions that would make up our social capital—the 150 people with whom we form a relationship of trust. However, nowadays people have been stripped of that, left naked and isolated. Unless we do something about this situation, we won't find happiness.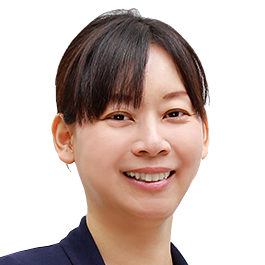 Asami
It seems like we need to change the way we think.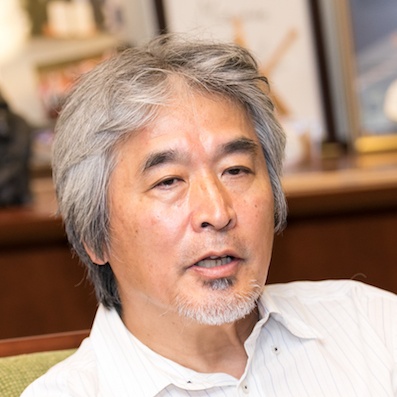 Juichi
We need to stop thinking of friendships as something that costs us time. It takes time for us to use our empathy to build a relationship of trust. Since the currency of trust and empathy is time, no amount of money will help you instantly make friends.
Self-actualization doesn't mean success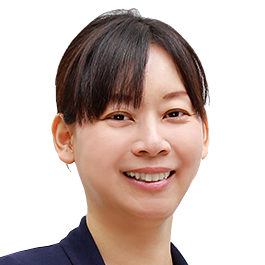 Asami
What will society become once today's young people reach their 30s and 40s, and are in a position where they are the ones pulling society forward?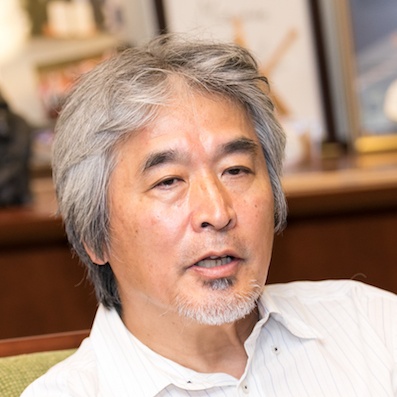 Juichi
In my opinion, the idea that being successful means reaching self-actualization is a major misconception. It's better to have not just your own life goals, but also objectives that you share with several people, so that you can enjoy playing several roles.
We tend to say that leadership is very important, but it's fine to not always be the leader. Sometimes you can a follower or a supporter. It's an important thing to experience, together with your peers, to feel your doubts being erased by someone, or to witness a closed curtain be opened right in front of your eyes.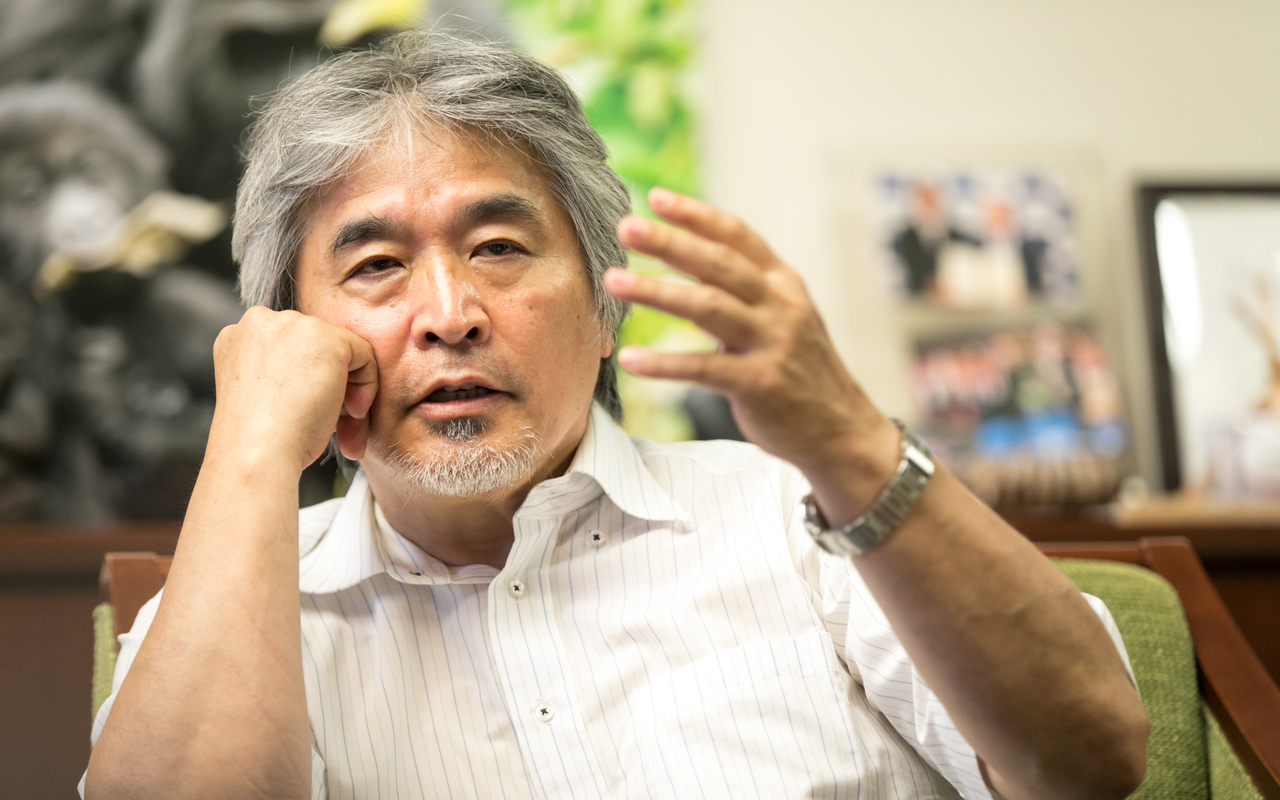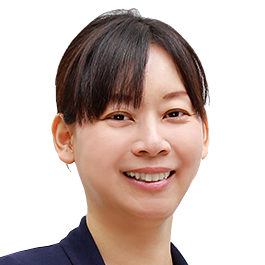 Asami
It's better to not get caught up in thinking that you have to do everything on your own.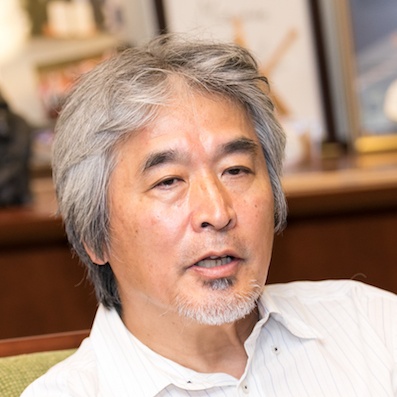 Juichi
First of all there is a limit to how much we can do on our own, and we are being forced to do push that limit. We don't have to be lonely, but we are being made lonely.
What humans inherited from monkeys and other primates was the ability to increase our empathy and to string together cooperative relationships like a net. If we spread out the axis of time, we see in the long run we were striving toward a more plentiful environment, even if that meant sacrificing ourselves—which is how we moved into environments in which nonhuman primates could not survive.
That's something we must take the time to think about. There may come an era in which we can find happiness just through intellectual connections with one another. However, for the time being, the only path toward happiness is by establishing real-life physical connections.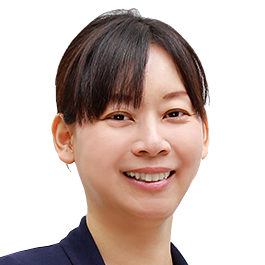 Asami
Going back to somewhat primitive forms of physical interaction seems like an important step to improving teamwork.
---
Original article written in Japanese by Kyoko Sugimoto. Photographs by Akane Kiyohara. Edited by Asami Nakamura and Yuka Akashi. Translated and adapted for Kintopia by Alex Steullet and Mina Samejima.
Writer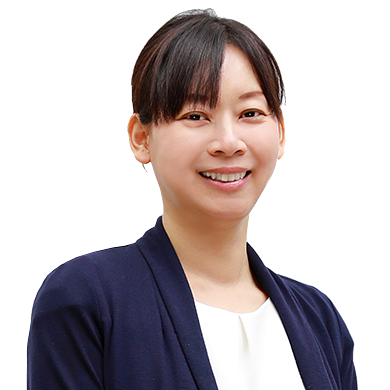 Since joining Cybozu in 2006, Asami has worked for the departments of human resources, public relations and corporate branding. She now teaches a wide range of people, from elementary school students to adults, about the value of teamwork.
Editor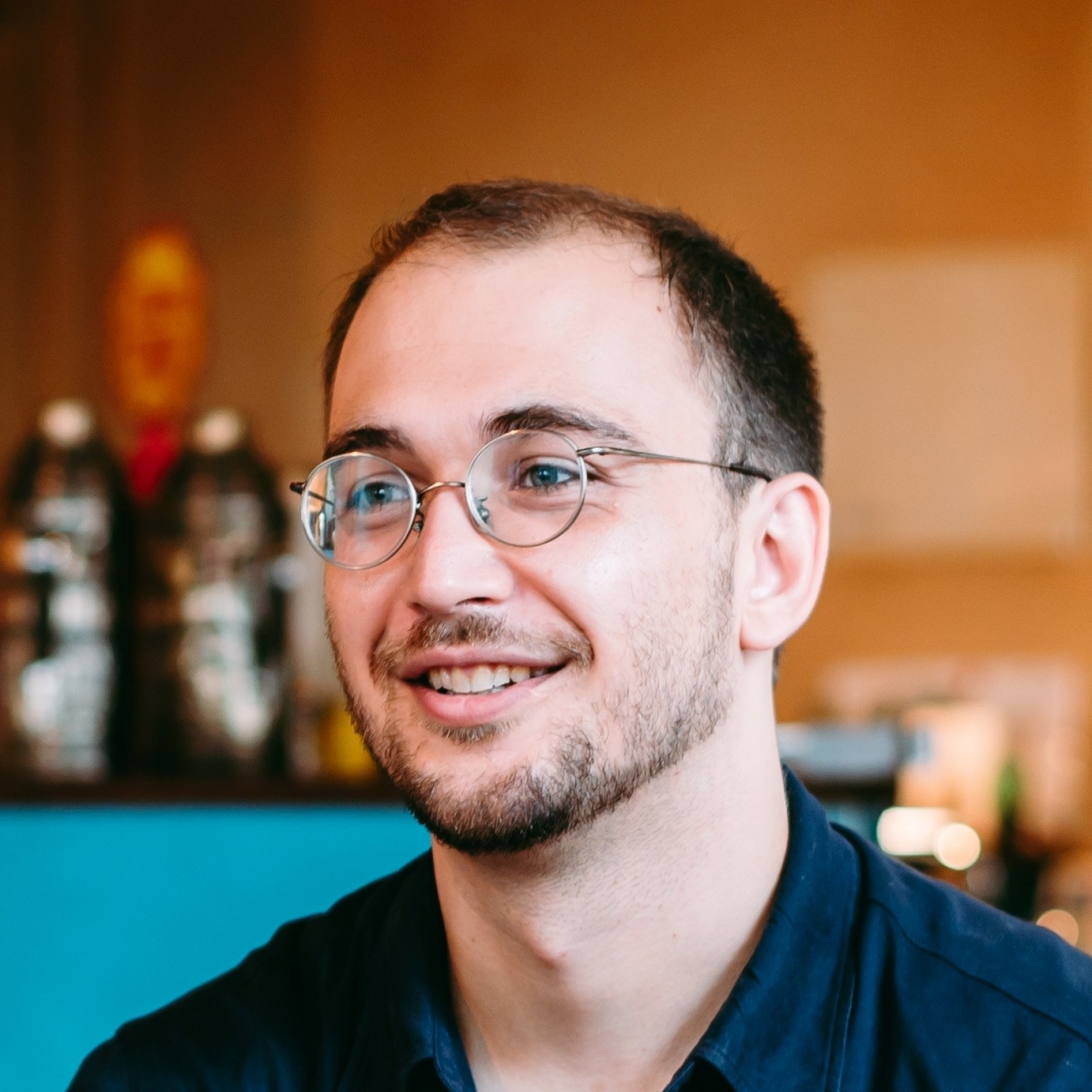 Alex is the editor in chief of Kintopia and part of the corporate branding department at Cybozu. He holds an LLM in Human Rights Law from the University of Nottingham and previously worked for the Swiss government.