Our Journey to Explore Diversity in the Japanese Workplace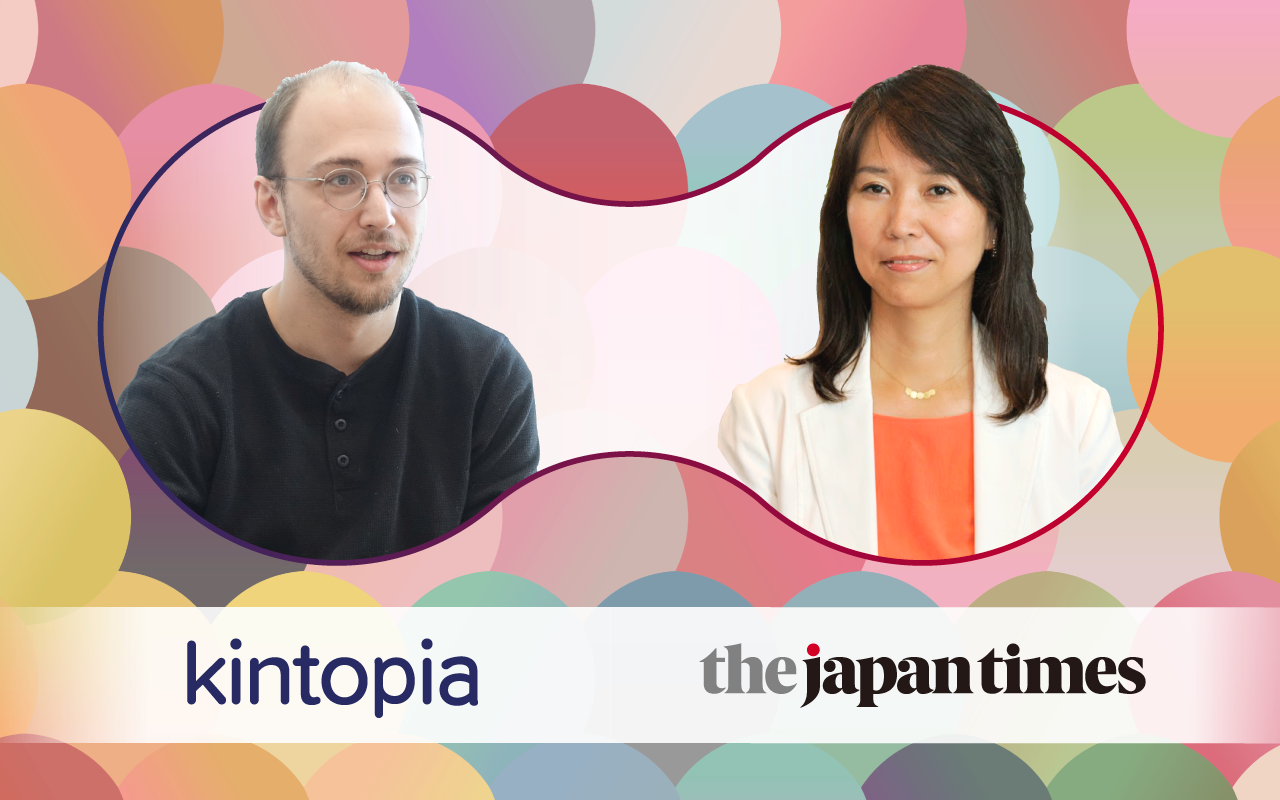 Later this month, Cybozu's media platform Kintopia and Japan's largest English-language newspaper, The Japan Times, will deliver the first article of our new joint series: Diversity and the Future of the Japanese Workplace.
In this six-part collaboration, we talked to a variety of experienced and passionate individuals about the future of Japanese society. Our conversations focused namely around the particularities of Japanese work culture, the importance of diversity for the future of the Japanese economy, and the challenges and opportunities Japanese companies face when diversifying their workforce.
As an introduction, Kintopia editor in chief Alex Steullet hopped on a call with The Japan Times executive operating officer Sayuri Daimon. With facilitation from Kintopia editor Mina Samejima, they explained the thought process that led to the creation of this series, and laid out their hopes and expectations for articles to come.
The beginning of a new partnership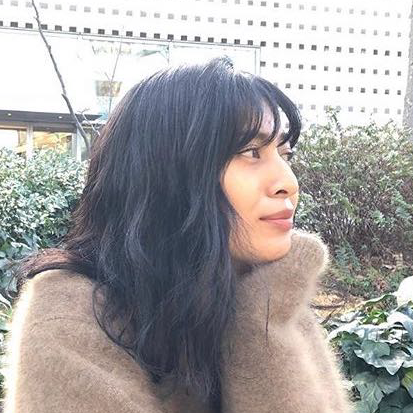 Mina
What led The Japan Times and Cybozu to start a joint article series on diversity and the future of the Japanese workplace?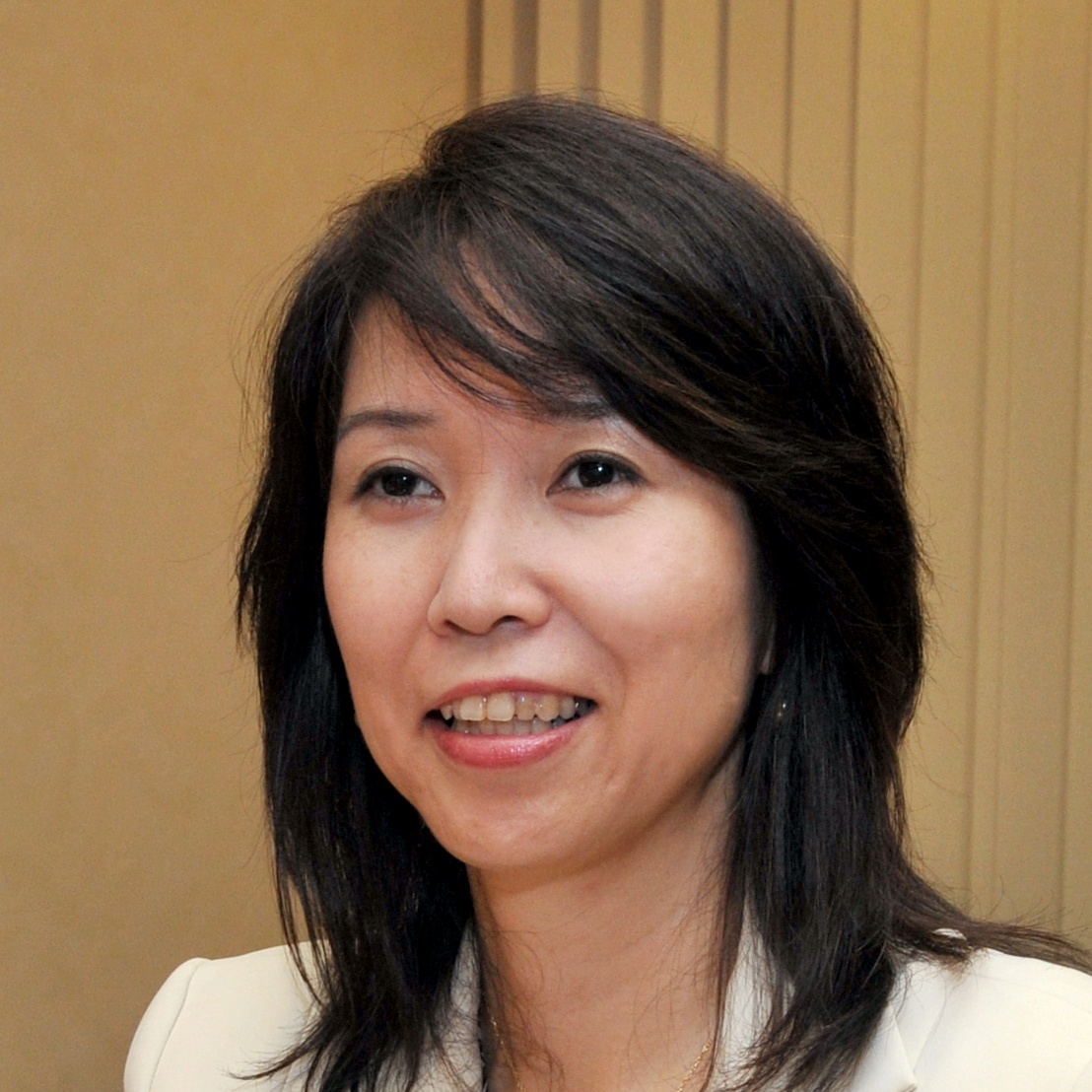 Sayuri
The Japan Times has a long history of providing a platform to diverse voices. Our paper was launched in 1897, and it is Japan's largest and oldest English newspaper. Our newsroom boasts a multi-cultural staff with writers and editors hailing from around the world: the U.S., Canada, New Zealand, Australia, and many more.
Given our unique status, we receive a lot of comments and questions from foreign residents about the evolution of the Japanese workplace. They each have their own stories; their own perspectives about how Japan is changing, or perhaps isn't. By starting a dedicated series on diversity, we hope to launch a much-needed conversation throughout Japanese society.
From there, our partnership with Cybozu and their owned media platform Kintopia seemed natural. Your company has demonstrated its penchant for innovation, especially in the field of workstyle reform. But I believe Alex can speak more to Cybozu's perspective.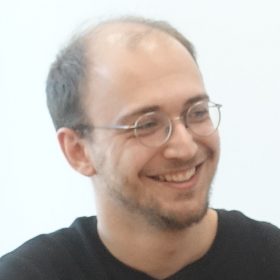 Alex
Thank you very much. When we decided to launch our media platform Kintopia, our goal was to collect the latest thinking on workstyle reform and share our findings with as broad an audience as possible. We set out with the mission to reimagine the relationship between people, companies and society.
We cannot conceive of that relationship without addressing the issue of diversity. Our societies are becoming increasingly diversified, and the benefits of a diverse workforce have been revealed and acknowledged time and time again.
Cybozu itself has recognized this new reality. One of the four main pillars of our corporate vision is "respecting diverse individualities." However, I fear that Japanese companies generally have a limited outlook on diversity, as a natural consequence of the homogeneity of Japanese society. Of course every individual within Japan is a bit different, but there's an added layer of complexity when companies like mine expand outward, open new offices, welcome foreign workers, and seek to broaden their customer base.
For us, this series is as much an opportunity to share as it is to learn. We would like to better understand diversity ourselves, and we hope the lessons we gain can also benefit the broader community. What better partner to engage in that exploration than Japan's leading English-language newspaper, The Japan Times!
The many faces of diversity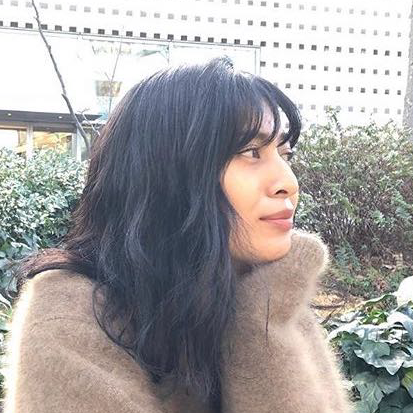 Mina
What do you mean when you talk about diversity? Are you specifically referring to foreigners living in Japan?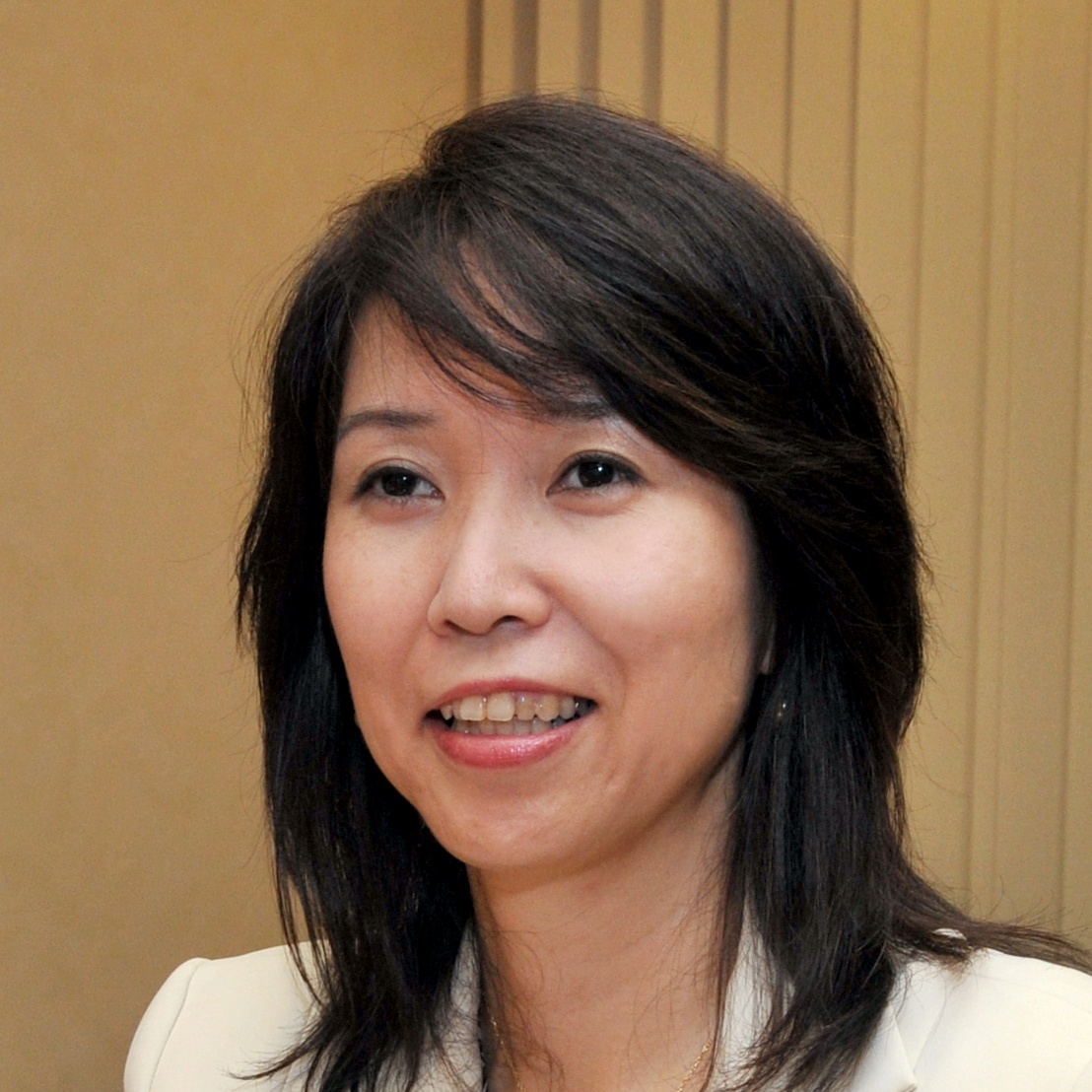 Sayuri
Foreigners are certainly a major component of diversity in Japan. As I mentioned earlier, we have learned a lot about diversity at The Japan Times by having many nationalities in our newsroom.
That being said, diversity in the workplace isn't limited to where a person is from or what language they speak. At The Japan Times, we also have a lot of female editors, as well as editors who care for children or other family members. Their voices are also not traditionally heard in grand discussions about the future of the Japanese workplace—though they absolutely should be!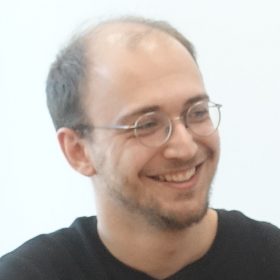 Alex
What Sayuri just mentioned was a key consideration when we created this series. We often see a lack of diversity among those who talk about diversity. It's not enough to have a bunch of white Western men like myself wax poetic about how hard it is to assimilate into a Japanese work environment. To understand, embrace and fully benefit from diversity, the first step is to listen to diverse lived experiences.
That being said, we obviously won't be able to cover every single voice. It's a six-part series, and there are obviously far more than six types of stories in Japan. At best, we hope to just open the door to a broader, more inclusive conversation. In that sense as well, we are very grateful to The Japan Times for lending us their extensive network and helping to find excellent interviewees.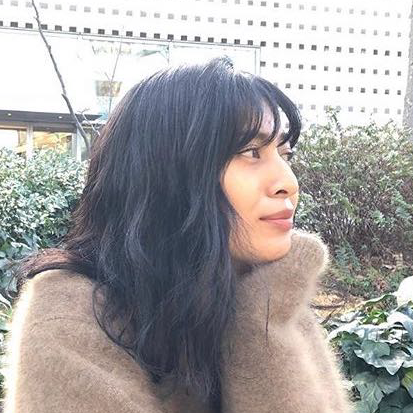 Mina
From your perspective, are Japanese workplaces becoming more friendly to diversity?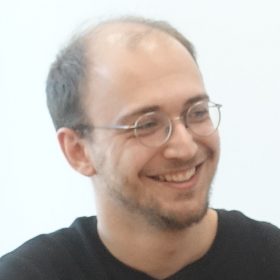 Alex
My perspective is very limited; I'm only in my fourth year of living here. I've worked for just two Japanese companies: Cybozu, and another more old-fashioned firm. While I can't give a historical overview, I can say I was impressed at just how far apart those two work environments are from one another.
At my first company, hierarchy and order were strictly imposed. If your train was delayed, even by a minute, you had to provide some sort of justification. Any use of budget would require approval by half a dozen people from several offices, which meant running around the building collecting stamps from busy department heads. It really felt like procedure took precedence over common sense, which then negatively impacted flexibility and tolerance for diverse workstyles.
At Cybozu, everything is digital, which empowers employees to work from anywhere in the world. We can choose our work schedules and take time off when necessary, as long as we satisfy our obligation to inform our colleagues. Thanks to that flexibility, I can easily choose the workstyle that is most productive for my tasks and me personally, which is a huge lifesaver. Since I am the head of English content for Cybozu, I often communicate with people based overseas. There's no way I could fit my work obligations in a traditional nine-to-five model.
The fact that so many Japanese companies still value procedure over common sense has me really worried about how the coronavirus will impact Japan. I hope they will take this opportunity to build resilience and adaptivity. How are things at The Japan Times?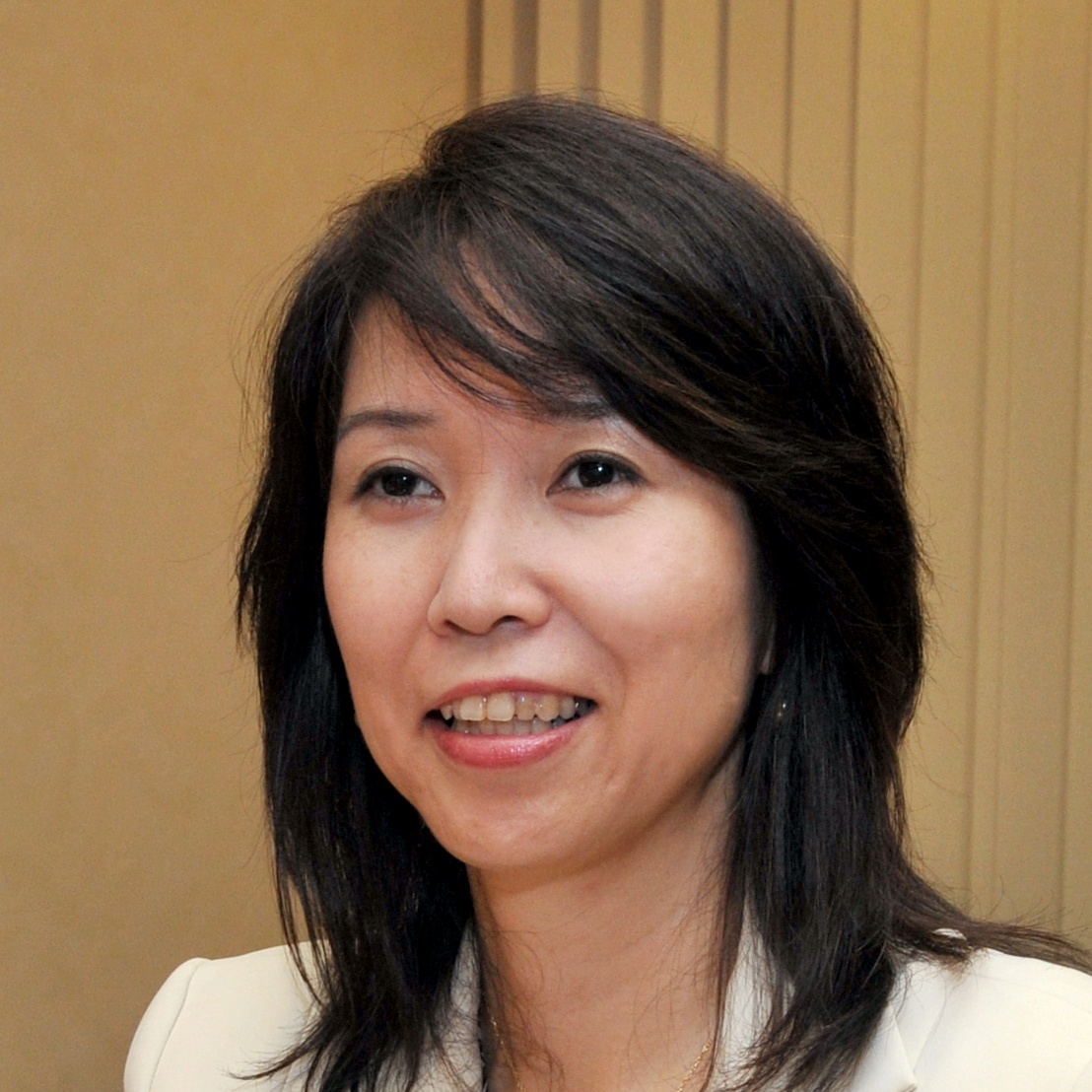 Sayuri
A lot has changed due to the recent pandemic. Luckily we had already implemented remote work before, based on previous experiences with natural disasters. Japan is famous for its earthquakes, typhoons and volcanoes—yet we have one of the most rigid workplace cultures in the world! It doesn't make much sense.
At The Japan Times, it just so happened that we had started putting in place widespread remote work procedures last year. Apart from the people involved in the process of physically printing our newspaper, most of the editorial team can work from home. Same for sales. The information technology tools available today make teamwork really smooth, even from different locations.
In fact, the coronavirus has actually made our work easier in some ways. It has become much easier to conduct interviews overseas with a limited budget, now that everyone is using video conferencing all the time anyway. There is also less pressure on caregivers—especially working mothers—to come to the workplace. Instead of commuting, they now have more time to spend with their families.
A history of international dialogue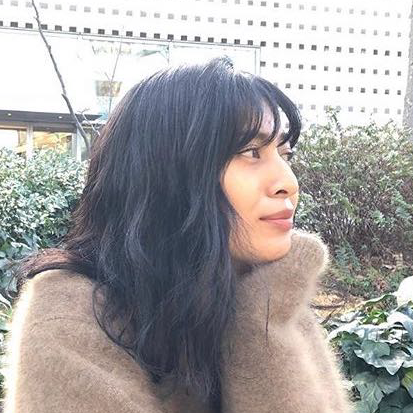 Mina
Could you tell us more about why the founders of The Japan Times felt the need to create an English-language newspaper in the first place?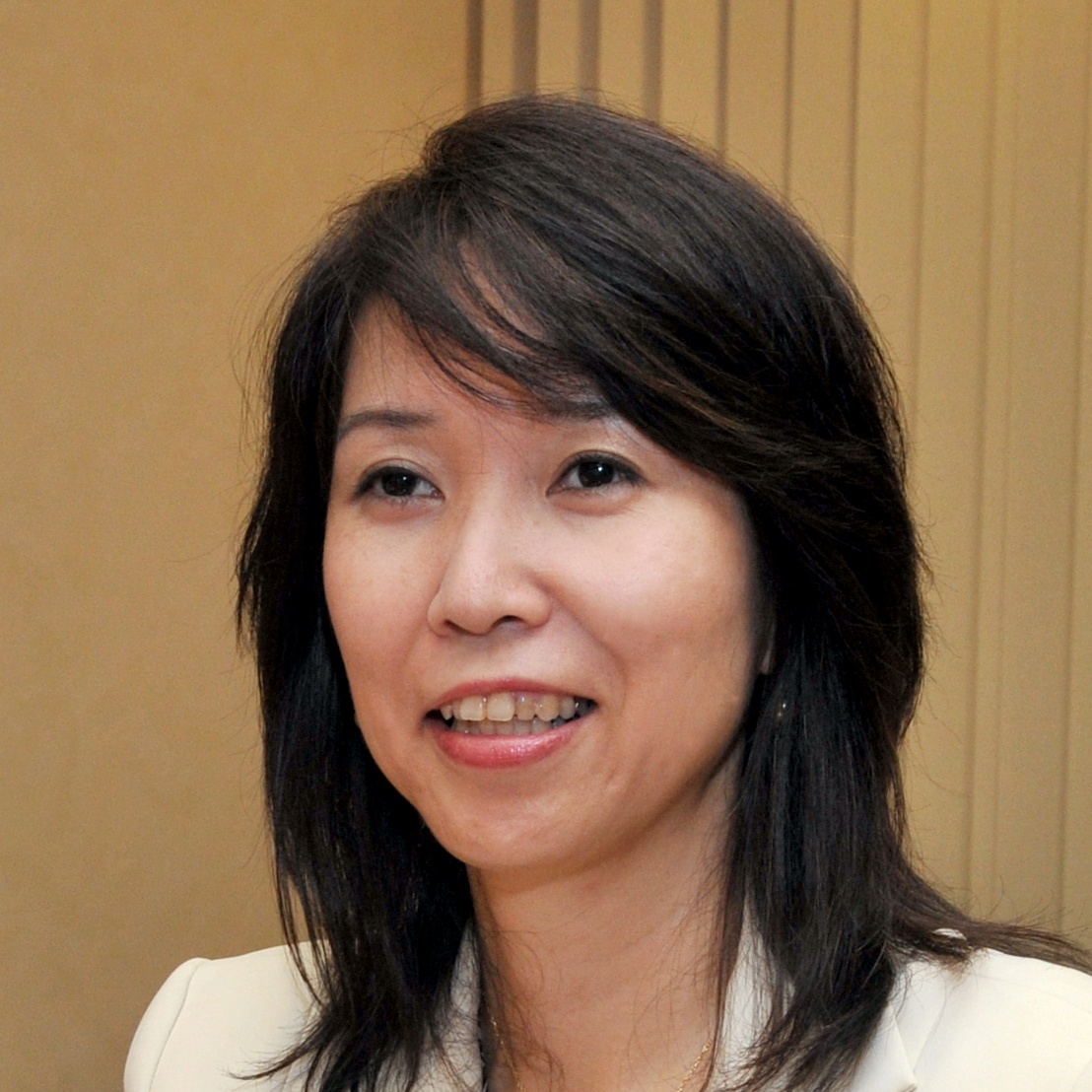 Sayuri
The Japan Times was launched over 120 years ago, just as Japan was entering the Meiji era. Around that time, the country was rolling back its isolationist policies and opening up its borders for commerce and cultural exchange with the rest of the world.
There had been foreign-language newspapers in Japan before ours. For example, the Dutch had a trading post in Nagasaki, where they printed a newspaper. However, The Japan Times was started by Japanese people as a way to spread their perspective to the rest of the world. We started out in printed form, targeting the foreign community residing in Japan, but over time we expanded to digital, and now we welcome readers from around the world.
We're excited and humbled by the opportunity to showcase a broad, complex and realistic picture of Japanese society, which is sadly something you don't often see in foreign newspapers. They often prefer to pick and choose sensationalist stories that fit certain preconceptions of Japan.
Which makes me wonder, what got you interested in Japan?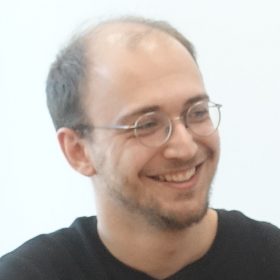 Alex
I've been fascinated by Japanese language and culture for a long time. I made Japanese friends back in my home country, and had previously traveled here several times before realizing I wanted to move here and explore this country in greater depth.
To extrapolate from my own experience, I feel like the solid diplomatic and cultural ties that Japan has been able to weave with the rest of the world are an extremely valuable asset for the future of the Japanese economy. It is those ties that got me to choose Japan over other countries in the region.
Japanese companies would be ill-advised to not take advantage of that appeal to attract top talent from around the world. Very few other countries can wield their culture as an attractive force in the same way as Japan.
It's now or never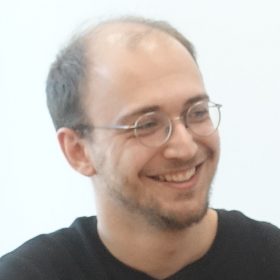 Alex
Japan is notorious for its small foreign population. Right now, I believe that between two and three percent of the Japanese population is foreigners. In my home country of Switzerland, we're closer to 25 percent.
I understand part of the reason is geographic: Japan is an island, while Switzerland is the exact opposite of an island. Nevertheless, I would be curious to hear your thoughts on diversity and the Japanese economy. Do you think that Japan will need to embrace greater diversity to maintain its economic standing in the world? Or is the Japanese domestic market enough to support the bulk of Japan's growth?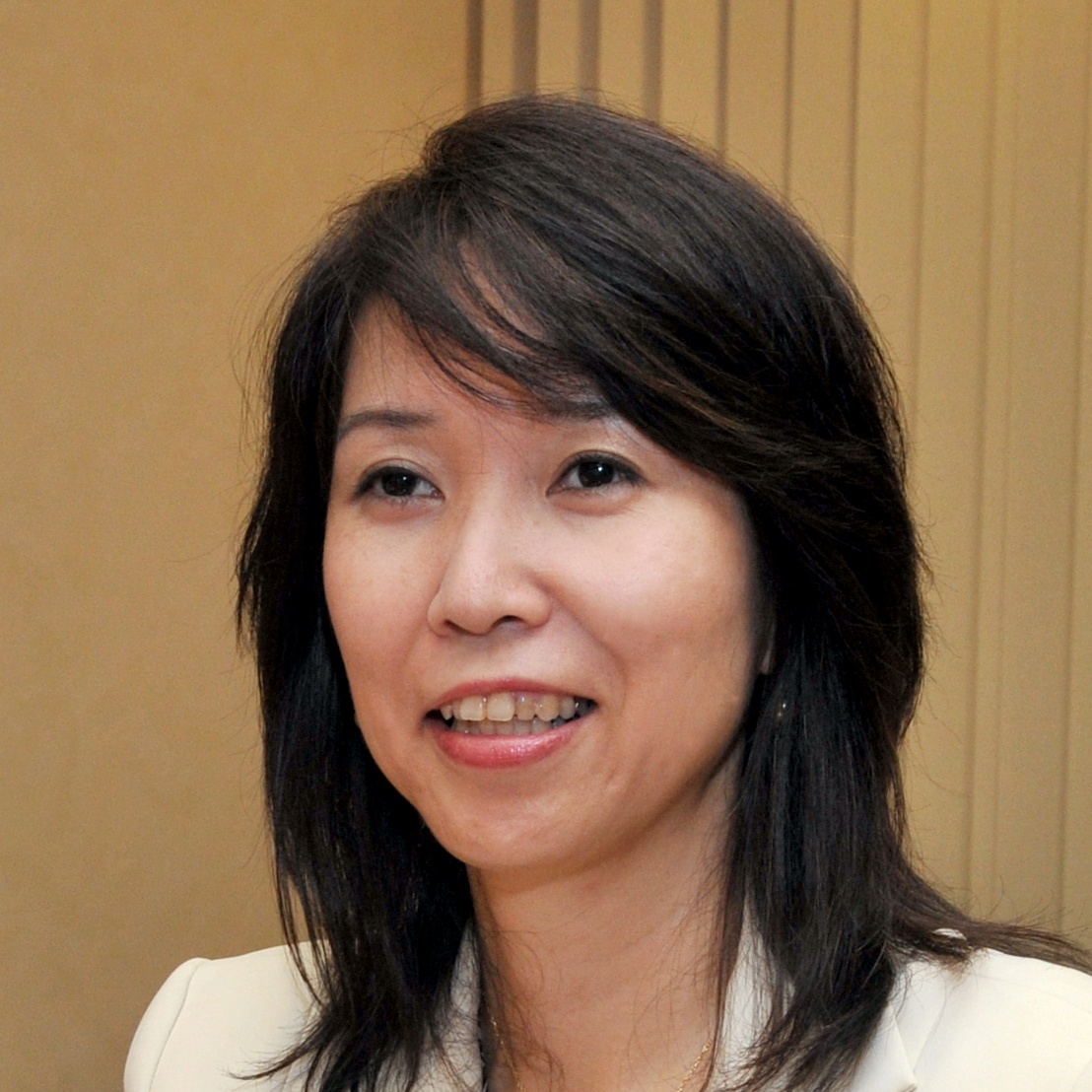 Sayuri
First of all, it's important to note that Japan's economy is not nearly as strong as it used to be. Our country has been struggling to grow since the bubble era of the 80s.
I think diversity will be key to the future economic prosperity of Japan. In traditional Japanese companies, a vast majority of managerial and executive positions are held by middle-aged Japanese men. That has to change.
Because of the language barrier, most Japanese companies don't expect foreigners to be able to speak—or even learn—Japanese. As a result, they simply don't recruit foreigners. Even some of our biggest companies operate exclusively in Japanese, with Japanese staff.
In certain sectors, that's beginning to change. Technology companies are recognizing the importance of hiring talent from countries like India to be able to compete in the global market. Politicians realize Japan is facing a labor shortage of 1.3 million workers in just the next four years, and are thinking of how to open the country up to foreign labor.
Of course there is still opposition. Not everyone is in favor of opening up the country. However, it seems to be an economic necessity at this point.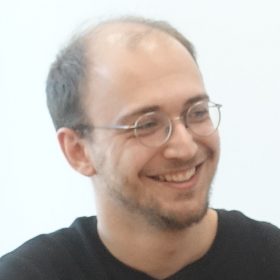 Alex
That has gotten more difficult now because of the coronavirus though, unfortunately.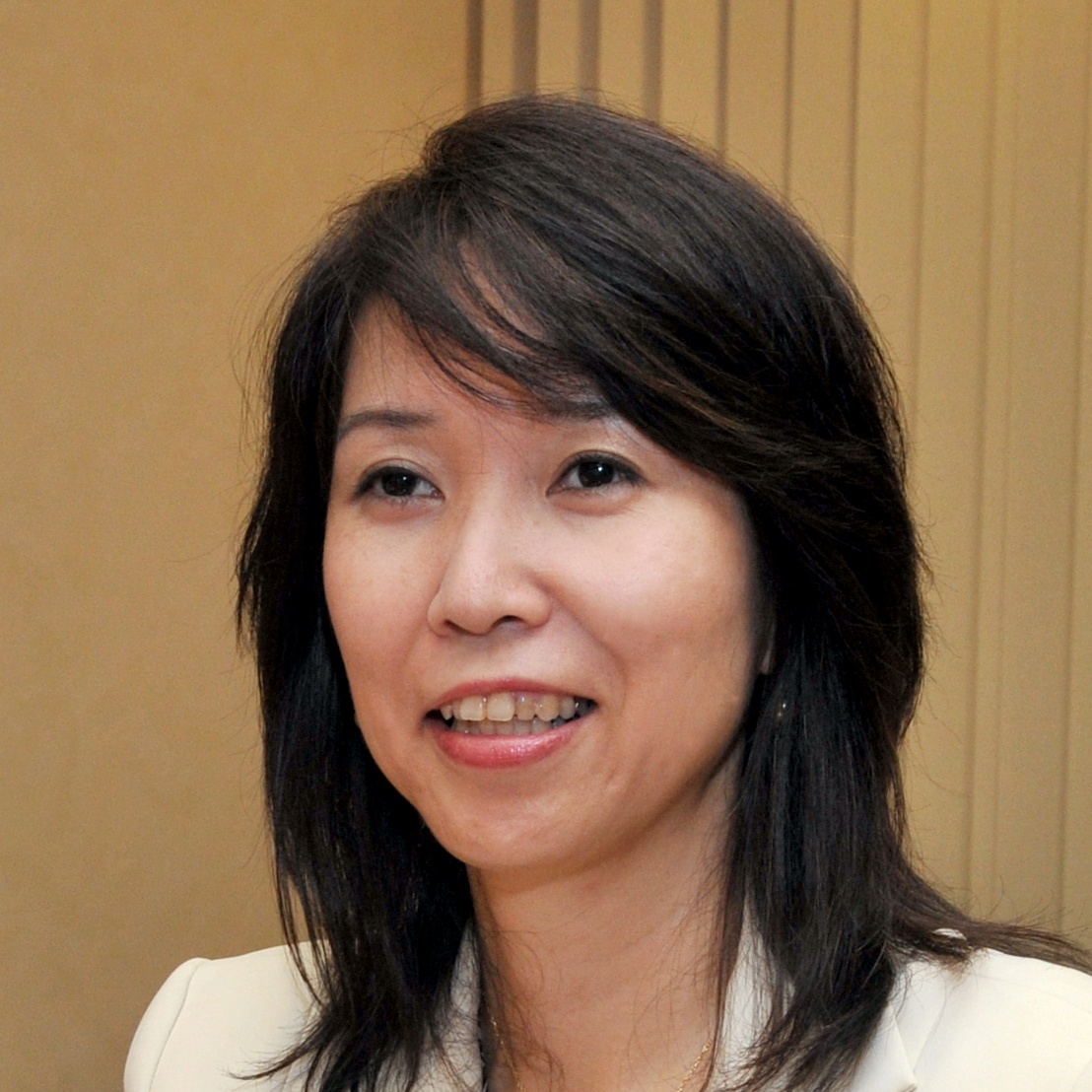 Sayuri
Yes, the ongoing pandemic is undeniably slowing us down. But since the current administration in the United States is strict on border control, making it difficult for U.S. companies to access valuable talent from Asia and elsewhere, Japanese companies have a window of opportunity that they should be taking advantage of! I had a chance to talk to the president of Japanese tech giant Mercari, and he was extremely happy that Japanese companies now have unprecedented access to such talent.
Starting a timely conversation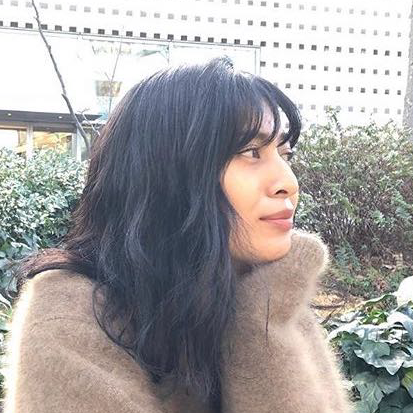 Mina
What do you hope to achieve with the release of this series on diversity and the future of the Japanese workplace?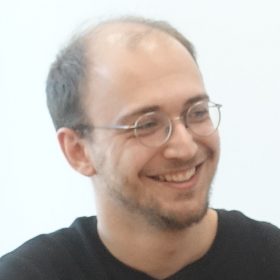 Alex
We want to hear the perspectives of diverse individuals on the benefits and challenges of diversity, as well as what Japanese companies can do to create a more friendly environment for all kinds of workers.
Some of the conversations will focus on Japanese society as a whole. We will be talking to experts about the challenges and opportunities Japan is facing when it comes to diversifying its workforce. We will look at the effects of the pandemic on diversity, and if it can bring along some interesting shifts in the way Japanese companies do business and recruit talent.
Other conversations will focus more on the micro: What can individual companies do to create a more diversity-friendly work environment? What policies can CEOs, managers and HR professionals implement to foster inclusivity?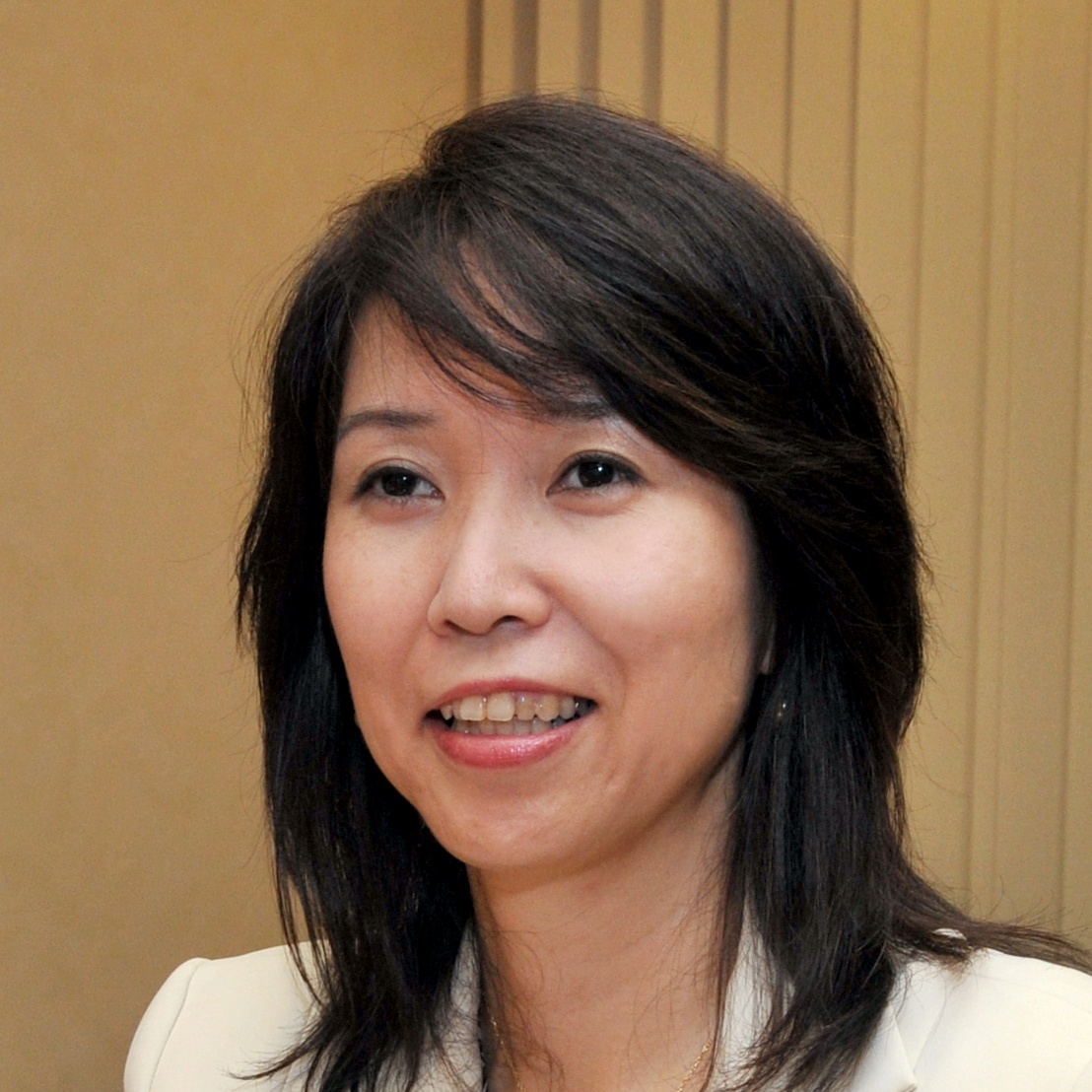 Sayuri
Yes, I'm particularly excited about the second article in this series, where we will be addressing exactly that. We are planning to have a panel discussion between the CEO of Cybozu and several foreigners with experience working in a Japanese environment. It will be a great opportunity for a frank conversation on the benefits and challenges of diversity.
In fact, planning for this series made me realize that I never really sat down with the foreign workers at The Japan Times for a real conversation about their work environment. When you get wrapped up in the day-to-day workings of your company, it can be easy to lose sight of these broader issues.
We're really targeting anyone who is interested in the future of the Japanese workplace. Not just those already working here, but also those who are considering coming to Japan or working for a Japanese company. Even for Japanese readers, we can provide insight into what foreign workers think of practices they may take for granted.
This is a very timely conversation. Diversity leads to innovation, and the Japanese work model is in dire need of change. We have to have innovative ideas, and the best way to do so is by mingling and opening up dialogue with more diverse individuals.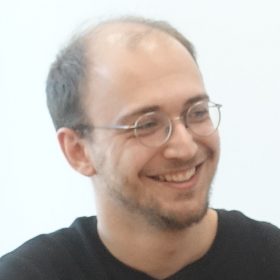 Alex
On that last point, I think it's important we start with the very entry level question of, "Why do we need diversity in the first place?" For those of us who have experience working in diverse environments, it's a given. Diversity is obviously better than no diversity. But that's not as obvious for those who have grown accustomed to homogeneous work environments.
So with this series, we hope to start at that very basic level of what diversity is, and the challenges and opportunities that come with it. From there we can move into what companies can do to create more diverse environments, and the remarkable things Japan can achieve if it joins forces with talent from around the world.
---
Article by Alex Steullet. Edited by Mina Samejima and Ade Lee, with the collaboration of The Japan Times. Main visual by Ayumi Takano. Sayuri Daimon's photographs courtesy of The Japan Times.