Convenience or Global Inclusion: Japanese Organizations Must Choose
Interview with Liang Morita, Adjunct Professor at Nagoya University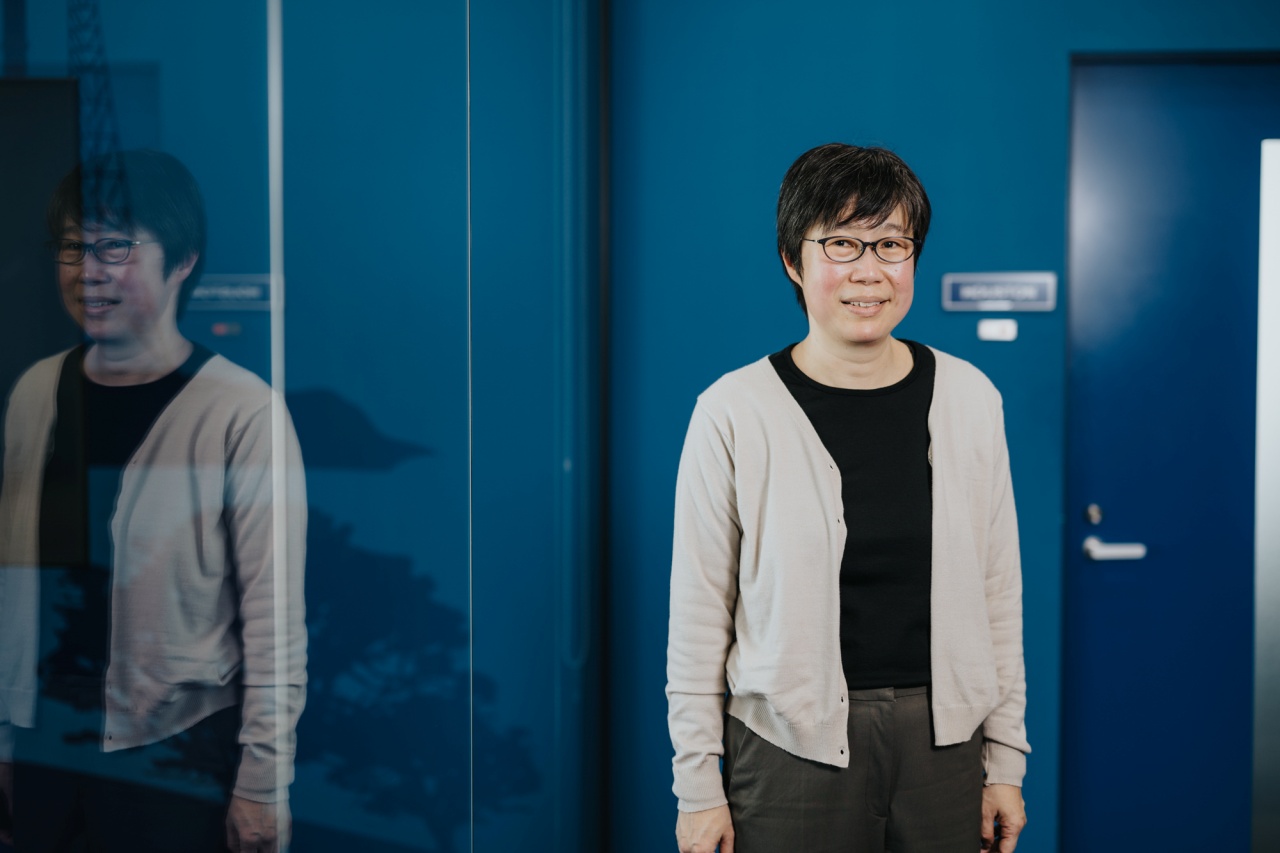 Globalization has led companies around the world to wrestle with the question of integrating foreign workers. In Japan especially, debate around the question is fierce.
Caught between the pressures of an aging population and a low level of internationalization, organizations in Japan are feeling the need to adapt. At the same time, Japanese companies have developed a unique identity based on a homogeneous workstyle not always friendly to foreign talent.
To better understand the difficult position Japanese organizations are in, we spoke to Liang Morita, Adjunct Professor at Nagoya University's Graduate School of Languages and Cultures. We discussed the barriers foreign workers face, taking risks on foreign hires, and the importance of compromise.
Boxed in by interior frontiers
Alex: The Japanese human resource management style has the reputation of being rather unfriendly to foreign workers. Why do you think that is?
Liang: I've worked in universities all my life, but I think the lessons I've learned may apply more broadly to all kinds of organizations in Japan. There are a few factors I've observed.
First, there's monetary earnings. Foreign workers expect hard work to be rewarded monetarily, whereas in Japan, earnings and promotions are based on seniority. How long you've been around matters more than how hard you work.
Another is placement, especially for younger employees. If they get on a generalist career track, they don't have much say regarding where they're going to be placed. This is a great source of frustration.
Finally, there's the double constraint imposed on foreign workers. They're supposed to be agents of internationalization, but are also expected to behave the way Japanese people behave.
Alex: I see. You're hired because you're different, then you're encouraged to not be too different.
Liang: Yes, it's very different from the way students are educated in the US and elsewhere. If you go to a US elementary school, you're told that to be different and unique is a good thing. In Japanese schools, you're told to do as the other students. As the Japanese saying goes, 出る杭は打たれる, the nail that sticks out gets the hammer.
Alex: So frustration among foreign workers is due to both human resource policies and more general aspects of Japanese culture?
Liang: Indeed. There's a little-known concept in political science called "interior frontiers," which is currently experiencing a resurgence in academia. When you arrive in a new country, there are exterior frontiers to your integration, like immigration procedures. But there are also invisible interior boundaries, and if you're on the wrong side of them, then you don't belong.
We see these barriers not just in Japan, but all over the world. You're from Europe, so I'm sure you've witnessed interior frontiers when it comes to integrating refugees and asylum seekers.
Alex: I have. There's an effort on behalf of certain political parties to create a clear division between "us" and "them" when talking about immigration. The "them" group is then assigned all kinds of negative traits.
Liang: A similar thing happened in Japan, where foreigners were linked with criminality. In the early 2000s, ultranationalist former Tokyo governor Shintaro Ishihara was pushing the idea that foreign communities were committing heinous crimes. People would ring up police stations to report foreigners based on rumors, so the police would have to tell them, "No no, it's not true, the crimes you're thinking of never actually happened."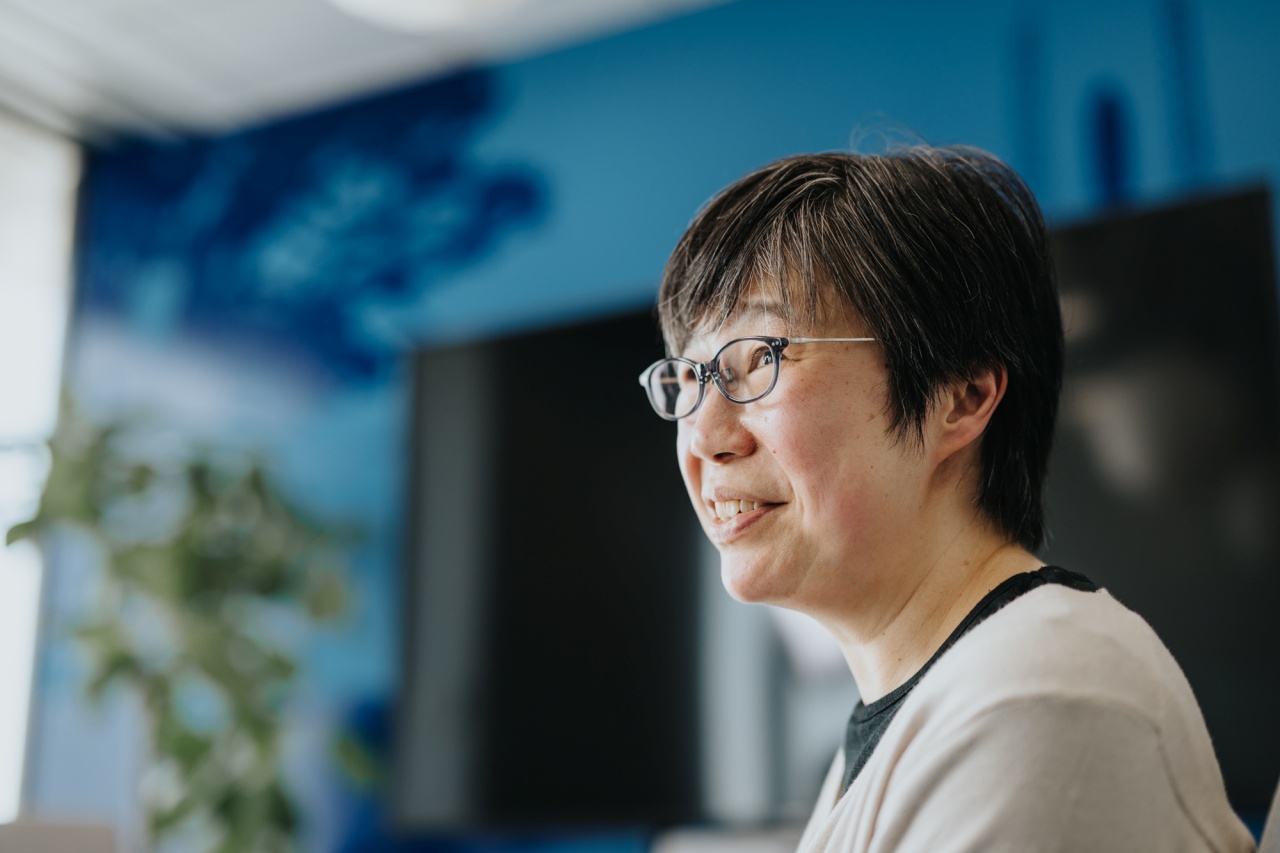 Alex: The ultranationalist example is scary but, hopefully, rather extreme. Are there more general examples among the Japanese population?
Liang: Plenty. Have you heard of 日本人論 (nihonjin-ron)? It was a type of essay popular in the 1960s promoting Japanese uniqueness and exceptionalism. From there you would get statements like, "Only a Japanese stomach can digest Japanese beef."
Another common example is, "We are Japanese, so of course we don't speak English." Some Japanese people will say this as if it's common sense, when in reality there are plenty of people around the world who can speak more than one language.
Let foreign workers rock the boat
Alex: I can understand the concern around English. If a majority of your organization operates in Japanese, it might not make sense in terms of money and resources to translate everything into English. How do you make the argument for a greater use of English?
Liang: It depends on the objectives of the organization, and whether internationalization is a priority. There is also an element of faith.
At your company, does your leadership believe in the benefits of internationalization?
Alex: Yes, as a matter of survival. In the software business, we can't compete against global companies in the long run if we restrict ourselves to the Japanese market.
Liang: Does your company translate a lot into English?
Alex: When I first joined five years ago, it was mainly strategy documents that had already been decided by leadership here in Japan. Nowadays though, we've hired a strong in-house translation and interpretation team. There's a greater effort to bring non-Japanese speakers into the decision-making process. Overall, we've come a long way, but there's still a lot to be done.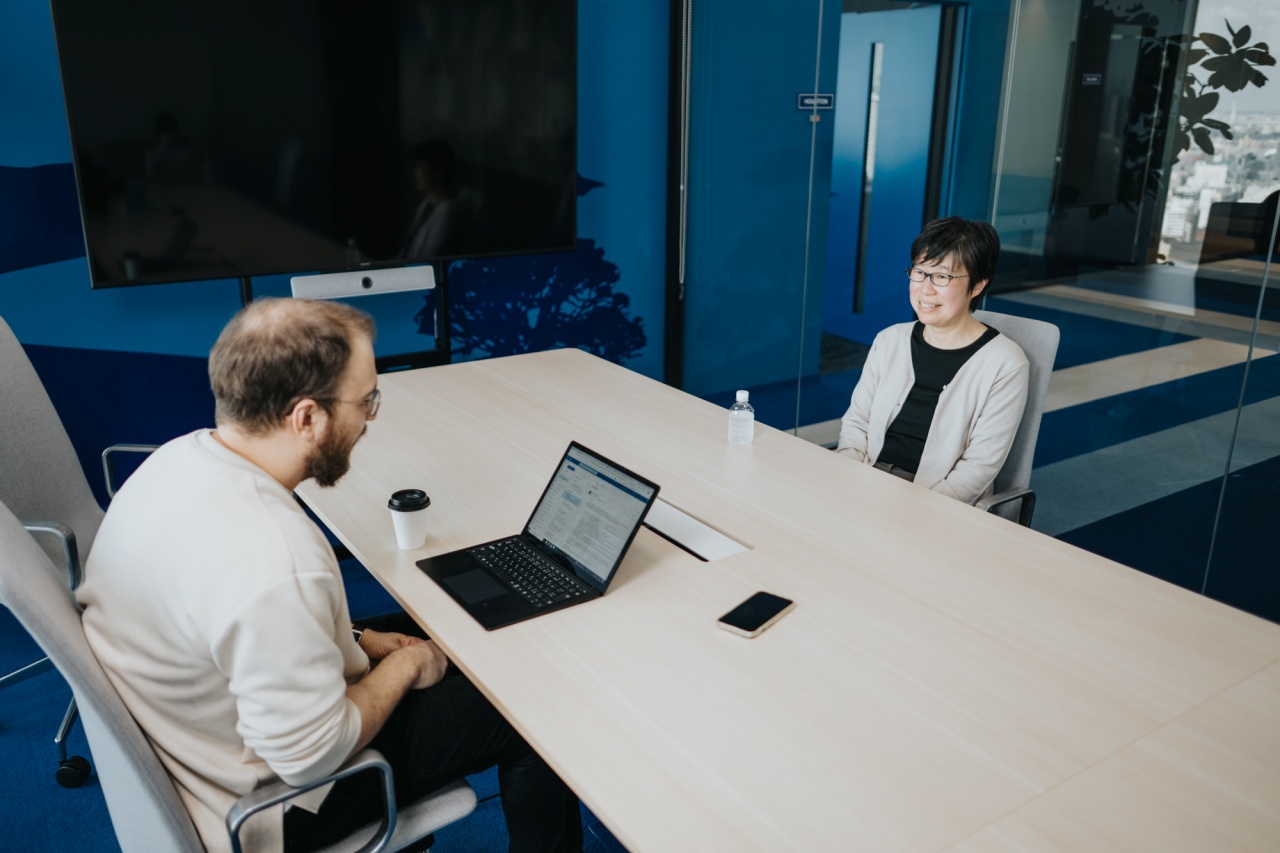 Liang: Convincing leadership of the importance of internationalization is already a big first step. In the end though, everyone has to be convinced. Otherwise it will transpire in attitudes toward foreign workers, and you'll have high turnover rates.
In academia, Japanese universities are still struggling. The international rankings can be very embarrassing. Professors might be aware of this as an issue, but if it doesn't affect them in their day-to-day lives, they might not do anything about it.
In the beginning, it's also difficult for Japanese employees to trust foreigners. The initial cost can be quite high, which is why I said you need an element of faith.
Alex : It sounds like a vicious cycle. Foreign employees don't feel trusted so they don't stay very long. They don't stay very long so they don't reach senior positions. With high turnover and no foreign employees in senior positions, you can't create an environment where foreign employees feel trusted. How do you break out of the cycle?
Liang: I don't have a good answer. Being constantly told, "This is how we do things in Japan" is unpleasant, and you can't expect foreign workers to simply hang on until things get better.
Hiring foreigners is a good thing, but then you also have to provide them with a certain flexibility. In too many Japanese organizations, there is no mechanism to question ongoing processes. We keep doing things the way we've always done. Don't rock the boat. This attitude is incompatible with internationalization.
The risk of complacency
Alex: I understand the importance of allowing more flexibility for foreign employees to be themselves. However, in making everything more flexible, Japanese employees might feel their business, and Japan in general, is losing its uniqueness. Are there elements of the Japanese workstyle that you see as positive and worth preserving?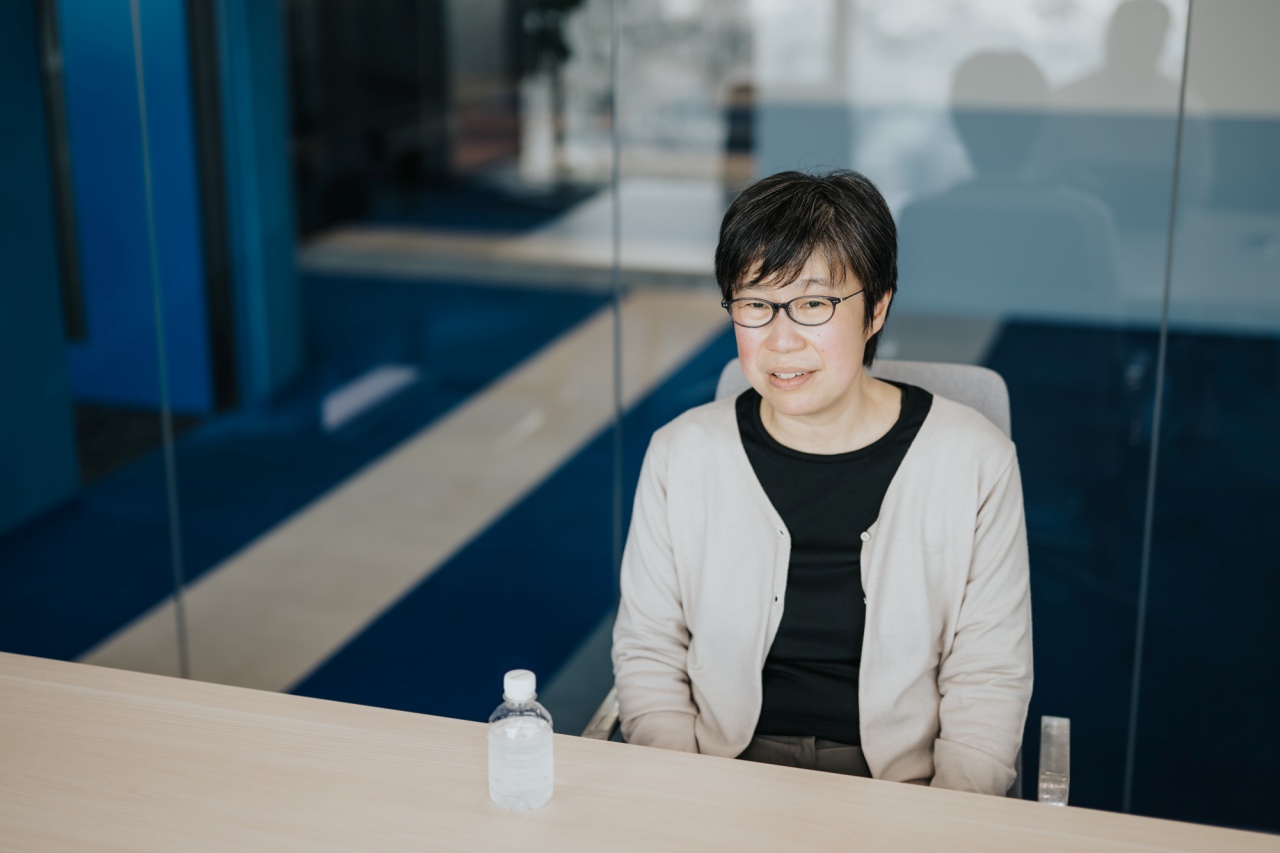 Liang: Many! Loyalty and commitment to the organization are exceptional. Rotating employees through different departments may be frustrating for foreign employees, but doing so provides a more thorough overview of the organization. Japanese companies are also innovative, with great problem solving skills. Japan is definitely a strong player internationally.
Alex: There's a lot of research suggesting diversity has a positive effect on creativity. Yet in Japan, you have a rather homogeneous society that is still highly creative. Why do you think that is?
Liang: The diversity argument is not absolute. You can still be creative without diversity. The question is rather: How do you become even stronger? How do you avoid complacency?
This question is especially important now that China is taking risks and becoming increasingly innovative on the global scene. I'm always impressed by the growth of companies like SHEIN and AliExpress. They're moving quickly. If Japanese companies are complacent, believing the way they've always done things is enough, they will never get ahead.
Alex: Can Japan hold onto its uniqueness while also growing its multinational businesses?
Liang: I think it can be done. The fear of Japan losing its identity is very real. At the same time, Japan has an aging workforce, so integrating foreign workers is a necessity.
I don't think there is a simple solution. The best Japanese companies can do is be open-minded, be flexible, and learn from the rest of the world. Japanese identity is important, but so is looking at the bigger picture of where the global economy is headed.
Either extreme convenience or internationalization
Alex: One thing I've been struggling with is the double burden placed on foreign employees. We're hired to do a job, but at the same time we're expected to drive internationalization. I think this is one of the reasons turnover ends up quite high. Is there a way to take some of the pressure off of foreign employees?
Liang: Internationalization cannot come from the bottom up. Foreign employees come to Japan to make a living and build careers. You can't simply hire a lot of foreign workers and expect your organization to automatically internationalize. There has to be curiosity and openness from the top.
At the same time, there does have to be some understanding on the part of foreign employees. You can't join a Japanese company, start saying, "Well this is how we do things in my country," and expect everyone else to adapt to you.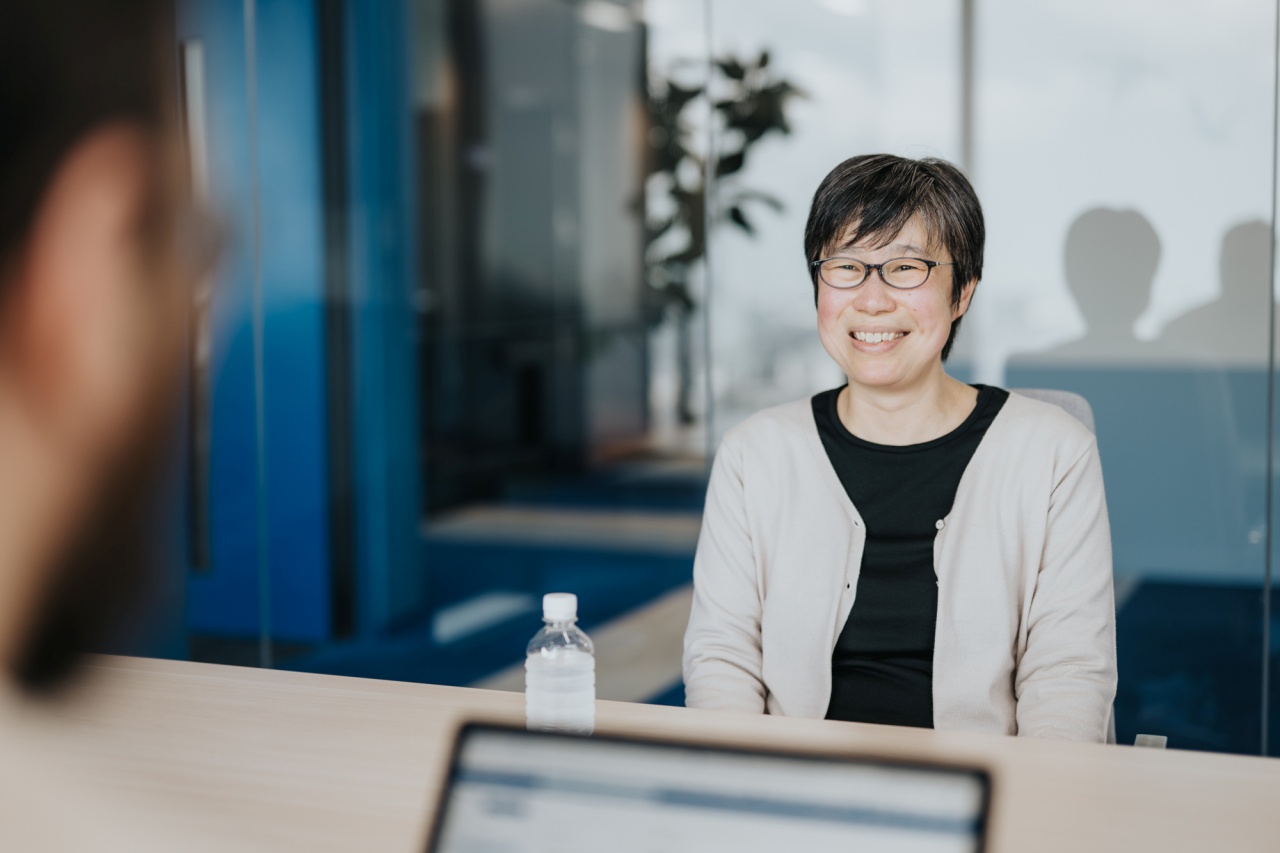 Alex: Should Japanese companies willing to internationalize then take more risks? For example by hiring more senior foreign employees?
Liang: A calculated risk. You saw what happened with Carlos Ghosn. Every time something like that happens, it sets the entire foreign community back. But yes, you do have to take risks, and there is a period of trial and error.
Leaders also have to be clear about whether they would prefer extreme convenience or internationalization. You can't have both. In the academic world, a good example of internationalization is the International Christian University, ICU. Their international ranking is relatively high, and they conduct business in both Japanese and English. This is probably annoying for Japanese faculty, but at a certain point you can't make everyone happy. There has to be some sort of compromise.
Hopefully both sides can make an effort and come to a greater realization that we're all in this together.
---
Article by Alex Steullet. Edited by Meg Tamura and Ade Lee. Photographs by Dan Takahashi.