Reframing Diversity and Inclusion: From "Us vs. Them" to "Everyone vs. Our Issues"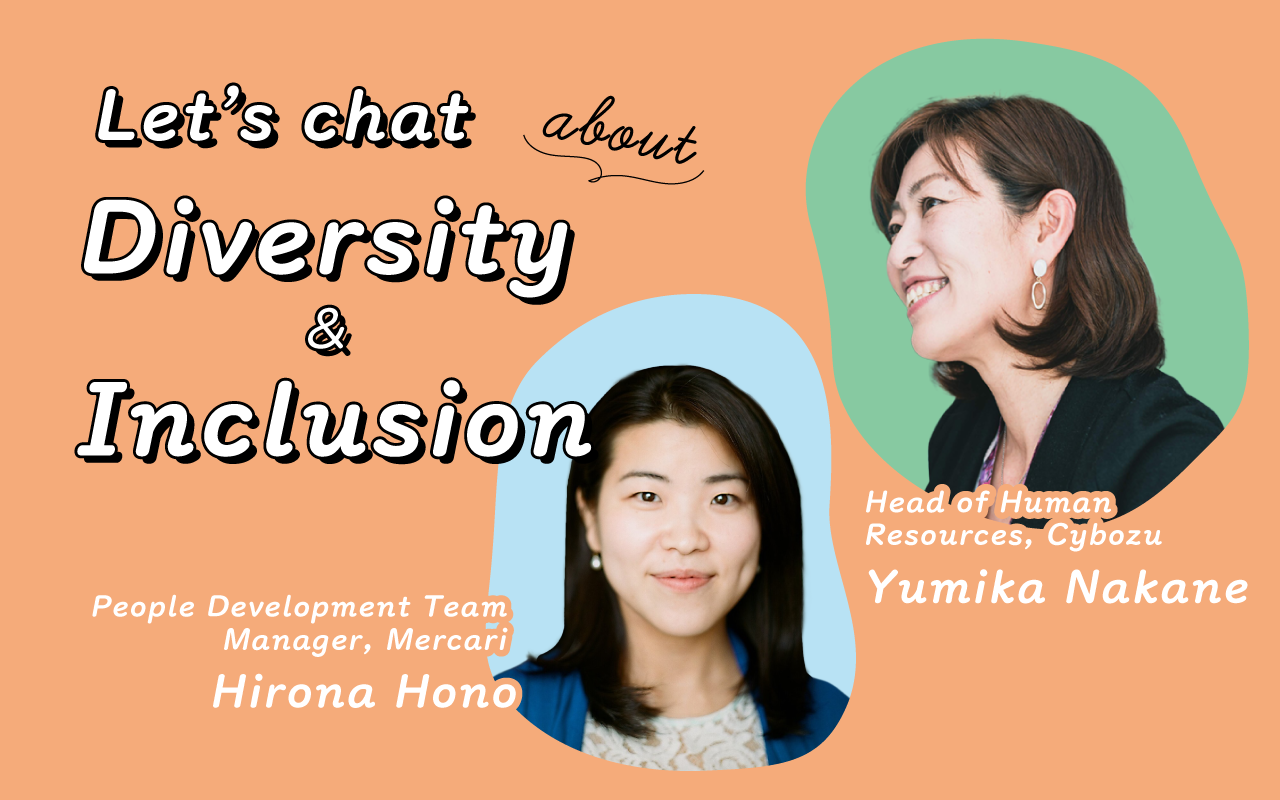 As globalization continues its inexorable spread, an increasing number of companies have put together divisions dedicated to diversity and inclusion. Their goal: to allow members from diverse ethnic backgrounds and nationalities, speaking different languages, to come together and express their individuality in an engaging and comfortable work environment.
Mercari Inc.—operator of Japan's Largest C2C Marketplace app, "Mercari" boasting staff from around the world—started its D&I team in 2019. Since then, they've been proactively implementing various measures throughout the entire company.
Cybozu Inc. is a Japanese firm that has also recently established a D&I team, and is rolling out projects to advance overall diversity and inclusion.
We invited the head of the People Development Team at Mercari, Hirona Hono, as well as the head of human resources at Cybozu, Yumika Nakane, for a casual discussion about what it truly means for a global company to carry out D&I activities.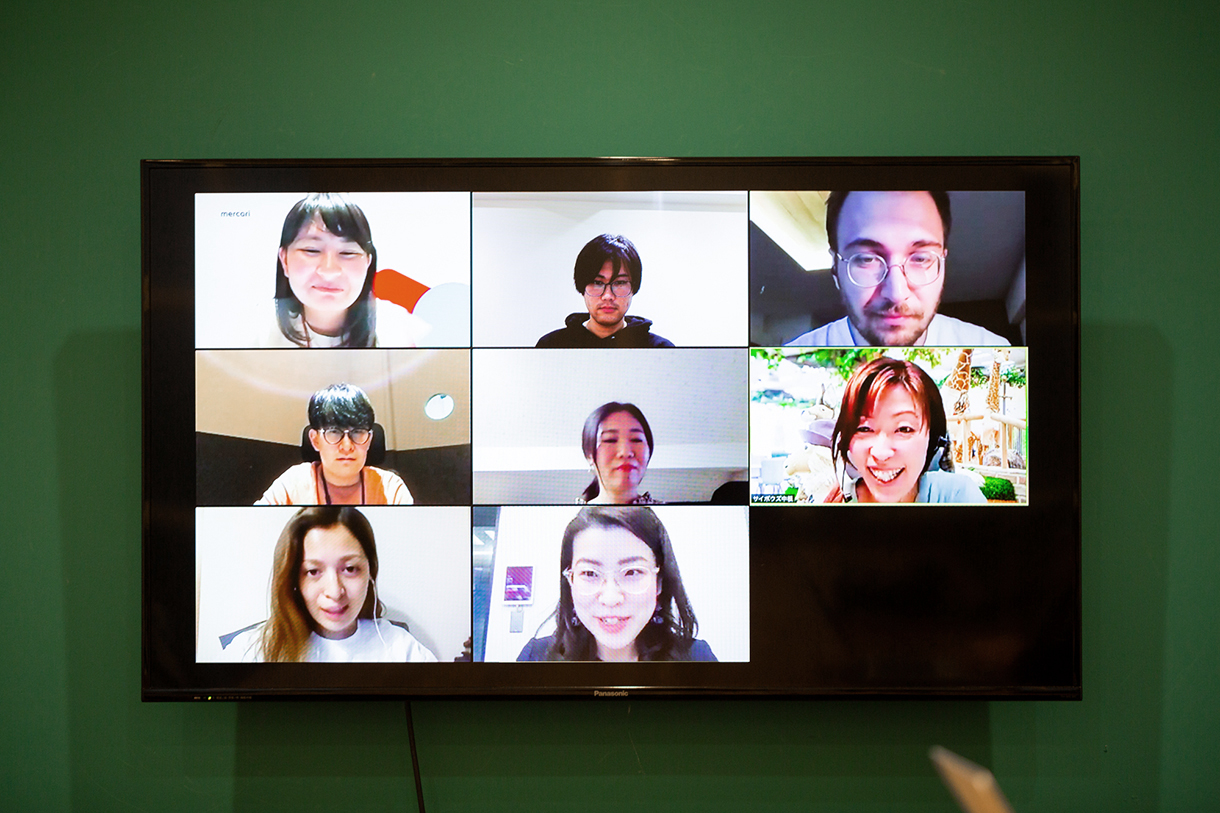 Our goal is to no longer need the phrase "Diversity and Inclusion"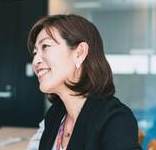 Yumika
So far at Cybozu, to make our workplace more comfortable for all employees, we've been focusing mostly on workplace reform. Because of that, there's still a lot we have to do in terms of diversity and inclusion.
I've heard that within Mercari, which also values a diverse workforce, there are various projects underway to promote diversity and inclusion. Today, I'd like to talk about how your company's D&I efforts have been going.
First, why did Mercari decide to proactively engage in diversity and inclusion?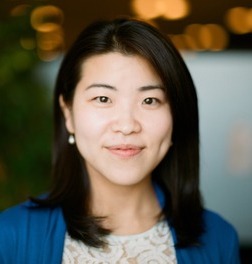 Hirona
When I joined Mercari back in 2018, we were confronted with the same types of issues a lot of companies face when expanding globally; namely around topics like language and religion. At the time, the company as a whole didn't have a centralized mechanism for dealing with D&I-related issues.
For a company with the size and scope of Mercari, not having a dedicated D&I team was bound to have repercussions on managerial and organizational development.
With that in mind, I went and asked my colleagues over in the "diversity club*" if it would be alright to create a team focusing on D&I. That's how we started working together as a cross-organizational team.
* Part of Mercari's activities to increase communication among members is to support the creation of internal clubs. Volunteers have established a variety of clubs doing all sorts of activities together.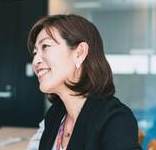 Yumika
I see! The fact that you are specialized in intercultural communication must have really helped you notice the need to bring up this topic.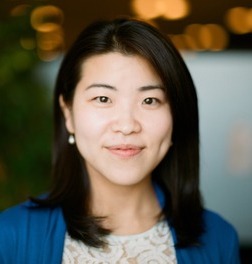 Hirona
Probably. I felt like I had an opportunity to make use of my experience in order to help individuals from diverse backgrounds within our organization come together and communicate more smoothly.
Since then, we've received approval and support from management, so that in February of 2019 the team specializing in D&I was born, and has been active ever since.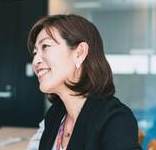 Yumika
What kind of activities is the D&I team involved in?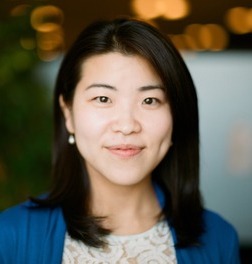 Hirona
First is for Mercari as a company to define what D&I means for us, and based on that definition, to put into words how our ideal company should look. Next, our team aims to spread that ideal throughout the organization.
Providing fair chances for members of all backgrounds
Fostering a culture of learning to allow everyone to reach their full potential
Creating an organization built on trust so that everyone working here feels like they truly belong
This statement was developed by Mercari to give shape to what they hope to achieve in terms of D&I. It expressed the company's deep desire to create an environment that is inclusive of diversity and in which everyone can give their best.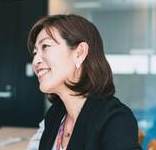 Yumika
By putting your goals into words, you can start seeing matters you hadn't noticed before. In my case, I work as a female executive within my company, but to be honest, I would be uncomfortable saying my mission is to promote the empowerment of women. Nevertheless, I can acknowledge that if I frame my position in that way, I become aware of issues I may otherwise not have picked up on.
In the long run, my hope is for diversity and inclusion to be so obvious, for diversity to be so thoroughly accepted, that the term and concept of D&I would no longer be necessary. I hope we can become a world in which individuals are not defined by superficial categories like gender and language, but one where we instead appreciate the diversity inherent to each individual.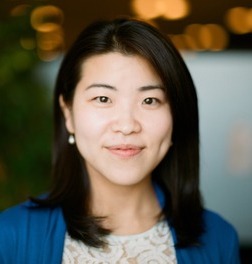 Hirona
I can relate to that! Although the challenges of D&I vary from person to person, team to team, and organization to organization.
That's precisely why—even if the ultimate goal is to no longer need the term "D&I" altogether—it was so important for us at Mercari to start by defining what D&I means for us, and make sure that definition is known throughout the company.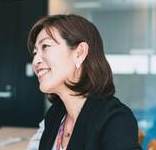 Yumika
I see. Apart from knowledge-sharing, what other D&I activities does your team carry out?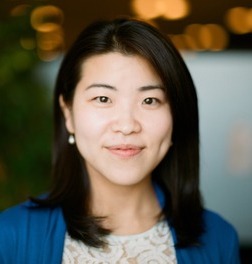 Hirona
We also identify the internal D&I topics that need addressing. For example, whether our system for promotions and assignments is fair, or whether communication among members is truly inclusive.
This of course applies to one-on-one interactions, but also to teams as a whole. If for instance there is a team member whose mother tongue is different from the other members, we will check to see if the language used within that team is inclusive; in other words, if it's understandable for the non-native member. Then, we figure out a way to turn that information into data.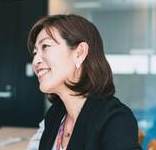 Yumika
How does your team concretely interact with others in order to investigate and unearth the D&I needs they may have?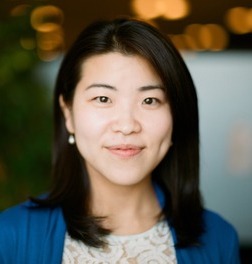 Hirona
In addition to our team being in contact with the Human Resource Business Partner in charge of each department, we also go through the results of each team's Employee Engagement Survey. Based on those results, we then engage in a discussion with the team members themselves. There are also instances where we get information directly from D&I community members present in the different departments, which we then use in discussions with the company's executives.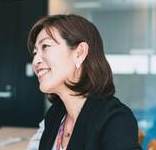 Yumika
I see. So rather than the D&I team offering broad problem-solving strategies, you look directly at the issues going on within each team and help them along in the problem-solving process.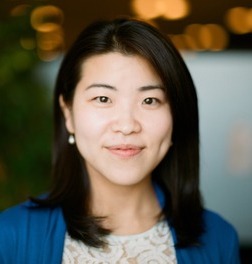 Hirona
Precisely. There is no panacea for solving D&I issues. That's why we invest in this approach of looking into the problems that each team and department faces and say, "If we analyze this from a D&I perspective, can we arrive at the root of your problem?"
Is D&I so important it's worth allocating time and resources?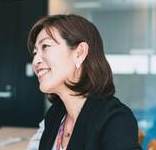 Yumika
There are people out there who are skeptical of the idea that it's worth allocating a company's time and resources to dealing with D&I issues. How would you get those people to understand the importance of D&I?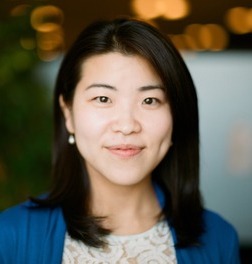 Hirona
That's perhaps the point on which D&I representatives have to dedicate the most effort. Rather than making an emotional appeal, I believe it's important to make a business case from a management perspective, using examples from other companies as evidence.
In the summer of 2019, the United States Securities and Exchange Commission (SEC) announced new guidelines requiring listed companies to disclose information on their human resources. While such measures are not yet mandatory in Japan, shareholders are increasingly paying attention to whether companies are making progress on issues like the Sustainable Development Goals (SDGs) and environmental protection.
I see these trends as an indication that in the future, companies won't just be concerned with profitability and their impact on the natural environment, but also with the environment they're creating for their employees. Their company culture will serve as an indicator of their impact on society at large. In that sense, it's only a matter of time before D&I measures become mandatory.
This is why I sell D&I measures as an important component of our activities to increase trust with outside supporters of our company, as well as an investment in our own future.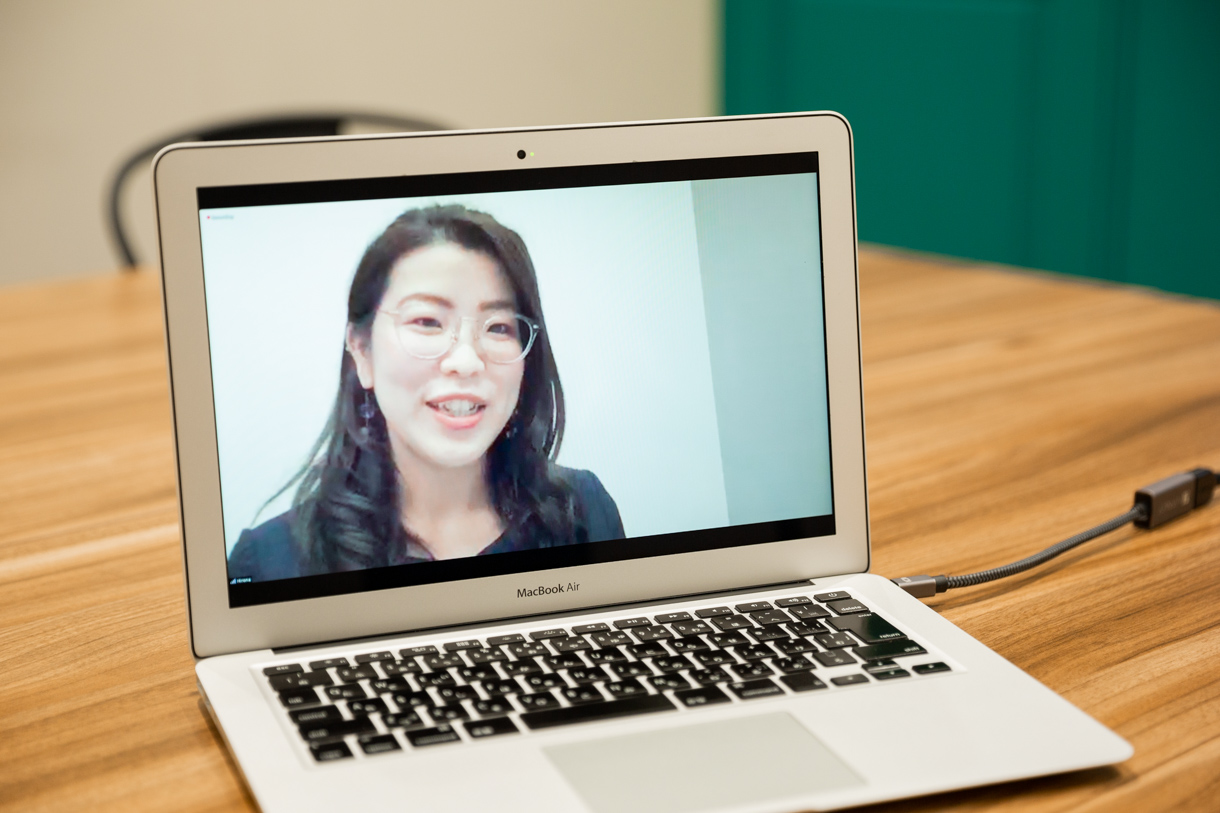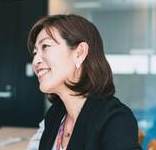 Yumika
That's a very persuasive way of putting it! It just so happens that about six months ago, here at Cybozu we also set up a team tasked with advancing D&I called the Global Communication Team.
They investigate what's going on in the company and bring up issues that we haven't seen, or perhaps that we have been closing our eyes to.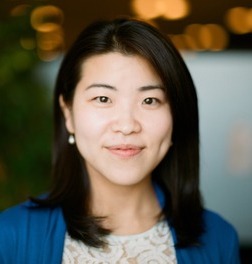 Hirona
What kind of issues would those be?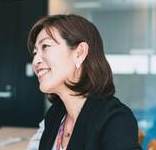 Yumika
There are several. The first issue was a tendency to communicate in a way that wasn't easy for people from diverse linguistic backgrounds to understand. People were using complicated Japanese expressions, which led to inaccuracies in conveying information even among Japanese employees.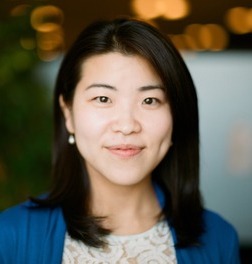 Hirona
I see, you've noticed an issue that goes beyond just language! At Mercari, we have guidelines to make communication easier for people whose mother tongue isn't Japanese, by for instance avoiding idiomatic expressions and grammatical structures like double negatives. We promote this way of speaking, which we refer to as "easy Japanese," or "yasashi nihongo" (やさしい日本語). We also have the English equivalent, "easy English."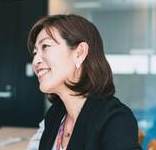 Yumika
I can deeply relate to just how important it is to parse through the language we find obvious so that our interlocutor can be more sensitive to the message we seek to convey.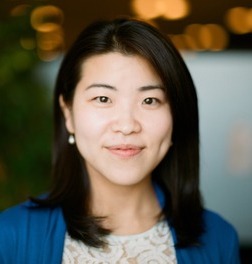 Hirona
That's a good place to start. Communication is full of personal preferences and language tics that vary for each individual. That's why we need to come up with a form of communication suitable to everyone.
From "minority vs. majority" to "everyone vs. our issues"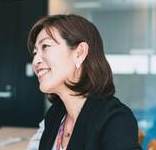 Yumika
One of the reasons we've been able to become more aware of D&I issues is the fact that knowledge about diversity and inclusion has permeated throughout the company.
Nevertheless, there are still cases where those we would call the "majority" don't understand that information isn't reaching those we would call the "minority," and are therefore unaware there are communication problems. As a result, those within the minority feel like they are not in the loop; they feel alienated.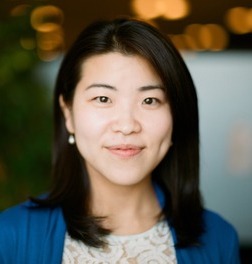 Hirona
There is a systemic issue wherein the structure of our society makes it difficult for those in the minority to raise their voices, and easier for those in the majority to acquire power. Minorities worry that if they put forward opinions or requests that aren't in line with the existing organizational culture, their relations with others and their evaluations will suffer.
There is of course responsibility on both sides to take steps toward one another, but in general I'm of the opinion that there is a greater onus on those in the majority, who structurally have greater power, to be more sensitive to these issues.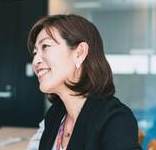 Yumika
I understand, but aren't there a lot of issues that are intrinsically difficult for those in the majority to be sensitive to? What can the D&I team do to facilitate both sides taking steps toward one another?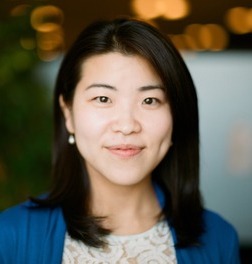 Hirona
That's a big question. In those instances, we try to reframe the conversation from being about "majority vs. minority" to being "everyone vs. our issues."
For example, say we come across a D&I issue we wish to resolve. We would avoid framing the issue as: "Because of your actions as the person with power in this interaction, here is the damage you've caused." Instead, we would try our best to approach it as, "We each have issues when it comes to the way we approach the matter at hand. How can we position ourselves so that it's all of us vs. these issues?"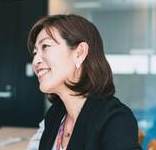 Yumika
I see, it does sound like if you frame the approach as "everyone vs. our issues," there's a greater likelihood you'll end up with a solution.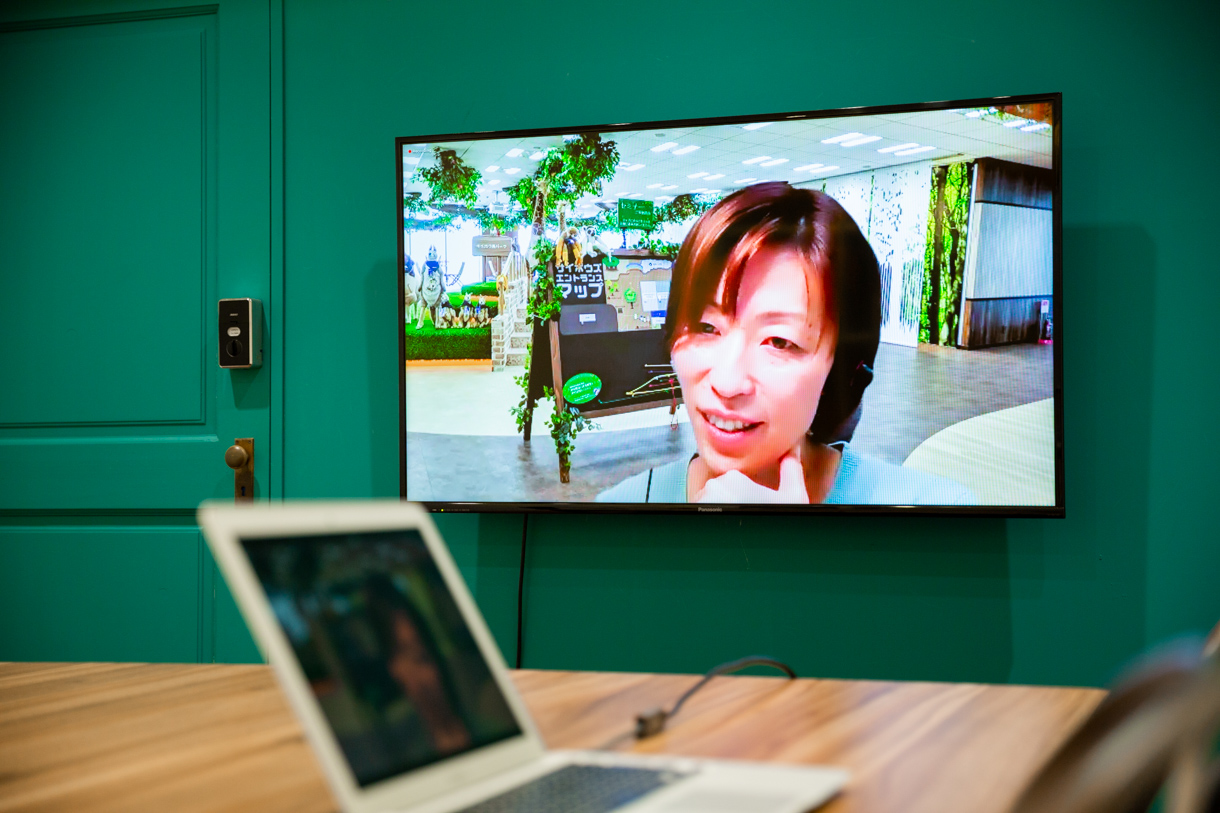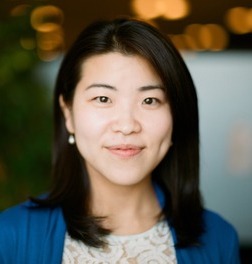 Hirona
Another thing, I've been using the term "power" throughout our conversation, but that's not a term I would use in my ordinary interactions. Using accusatory terminology that assigns blame to your interlocutor will result in them seeing you as hostile.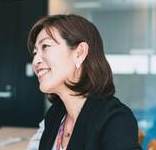 Yumika
I understand. That's the kind of attitude that would halt any potential progress.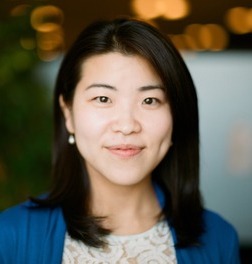 Hirona
Exactly. Part of being sensitive to D&I issues is about the individual's personality, but another big part is the times they've lived through and the corporate culture they've worked in. If I were a 60 year-old male, head of a large Japanese company, chances are I wouldn't be able to accurately notice D&I issues the way I am.
That's why rather than accusing people, we take an allyship approach of "Given that these are the circumstances that have given rise to an issue, what can we do to come up with a solution?" It's difficult, but we work from the general assumption that nobody's at fault.
If a lot of people feel the same hardships, they're probably structural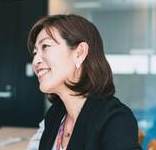 Yumika
When an issue is framed as being about us individually, it's normal that we end up taking it personally. That's why it's so much more effective to separate the issues from the individuals and take an outside perspective. We shouldn't assume that the problem comes from someone having a poor set of values.
On top of that, I think it's important that we make a conscious effort to understand one another, share the knowledge necessary to resolve our issues, and revisit our values together. However, the prerequisite for that to happen is that we build relationships based on mutual trust.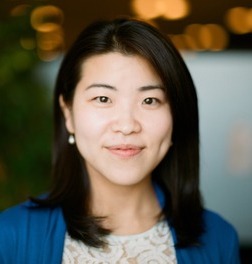 Hirona
Absolutely, that relationship of trust between members is essential to making any progress on D&I issues. Once you've established that level of relationship, you can go on to talk about the issues you want to fix, or the areas where you feel unsatisfied.
At Mercari, we have a corporate culture of trust and openness. We put a premium on mutual trust, and upon the foundation of that trust we seek to build a flat corporate culture with transparent information sharing. Once that kind of culture takes root, it becomes easier for everyone to speak up.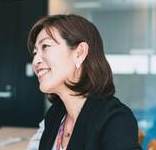 Yumika
That sounds similar to our corporate values at Cybozu, among which are "be transparent" and "be yourself, take responsibility." I agree that companies need to take it upon themselves to create an environment in which trustworthy relationships can be built.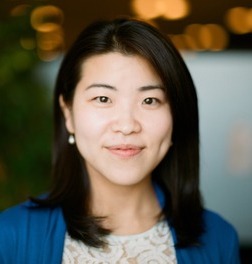 Hirona
There are of course times when speaking out comes with risks, so putting yourself out there isn't necessarily the best way forward in all circumstances. This is an issue of which, as I mentioned earlier, especially those in the majority need to be aware.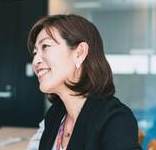 Yumika
That's true. There are also cases when, despite a relationship of trust, it can be hard to recognize whether a particular issue you're facing is a D&I issue, or if it's something to do with you as an individual. That doubt can make it particularly difficult to raise your voice.
As a female employee, I was once told by a male colleague, "If you knew this was an issue, why didn't you bring it up? By not doing so, you're contributing to creating a glass ceiling." Even though I was aware of the issue, I wasn't sure if it was a personal problem or something larger. Faced with that kind of doubt, what are the criteria upon which you decide whether the problem you're facing is a D&I issue, and how would you then deal with it?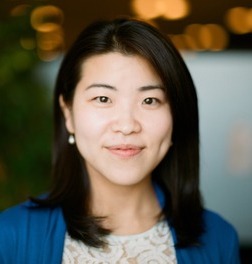 Hirona
The only way you'll be able to determine whether a problem you're facing is an individual or a D&I issue is by discussing with those involved.
When you feel that there is friction in your communication with someone, the first thing to do is tell them you feel bothered. And on the flip side, if someone tells you that you did something that bothers them, it's very important you lend an ear.
If we approach every issue as if it is stemming from differences in race or nationality, that in and of itself risks becoming its own type of bias. Overall, issues are better approached on a case-by-case basis.
On the other hand, once you start seeing a lot of people reporting the same kinds of hardships, there's a pretty strong chance the problem you have is not individual, but rather organizational or structural. Once you get to that point, it's important to make clear the criteria upon which you're making such distinctions.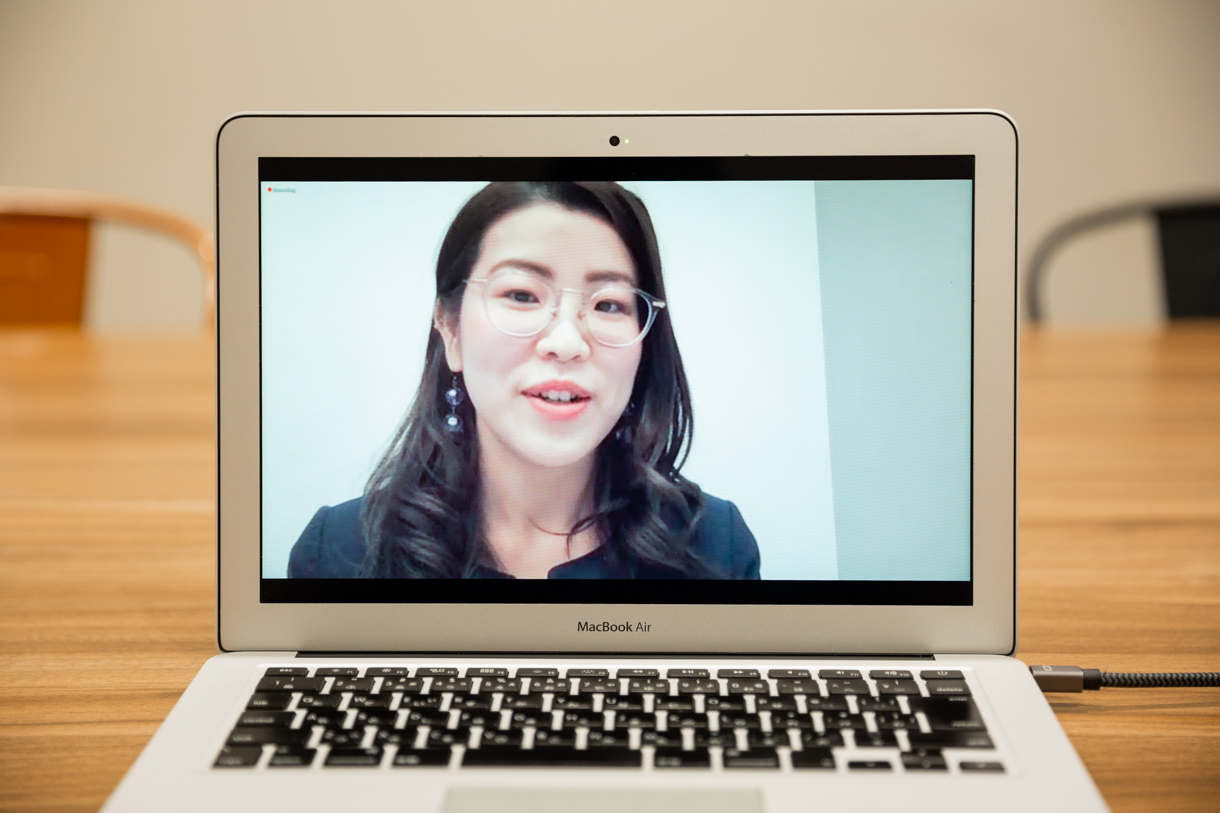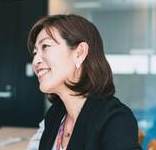 Yumika
I understand the importance of first seeing each issue as case-by-case. However, when I arrive at the stage where I start wondering if my issue is about D&I, can I really make that assessment myself, or should I refer to someone with expertise on the matter?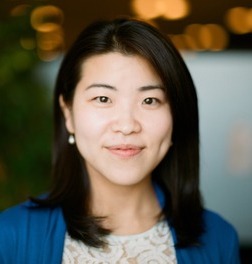 Hirona
Whether or not a company should have its own D&I specialist really depends on a company's needs and which phase it's in.
At Mercari, while we have members with expertise that can lend their support, we also do training on unconscious bias and improving communication. Yet, it's not like everyone in management has always had expertise on these issues. As long as there's collaboration between those who have the expertise and those who don't, I think that should be enough to move forward smoothly.
One way or another, D&I applies to everyone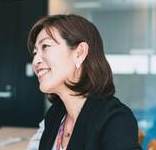 Yumika
My understanding is that it's not just the D&I team's job to push for D&I, but rather that everyone needs to buy in, right?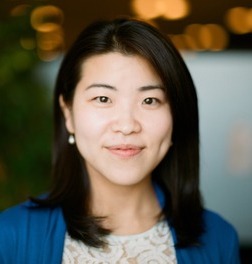 Hirona
Exactly! In fact, many members in our organization have added the term "D&I" to their vernacular, and we've seen increased awareness regarding D&I issues. If we can get everyone involved, I think we'll see progress toward finding solutions.
Is it alright if I add a personal thought? I often hear people saying they can't be bothered with D&I; that it simply takes up too much time and effort. I don't believe that to be true. The thinking behind diversity and inclusion has developed as the result of a long history of struggle against inequality, across movements like those for democracy, civil rights, peace, and human rights.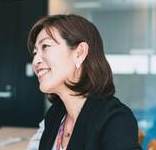 Yumika
I see. In how we think about D&I, it's not enough to just see it as just an investment in our future, but we also need to see the bigger picture, including the accumulation of lessons from history that led to what diversity and inclusion means today.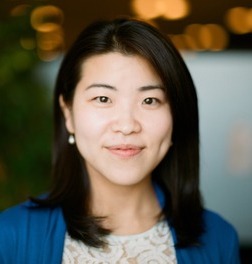 Hirona
That's right. By focusing on the present, we may only see the costs required to put in place D&I measures. However, if we take a historical perspective, we begin to see the hardship that so many people went through to build awareness of fundamental human rights. Their work paved the way for us to have the level of D&I understanding we have with only a fraction of the effort.
In a sense, thanks to those who struggled before us, we've been given a shortcut. We should feel extremely lucky.
Diversity and inclusion is still too often thought of as the actions of those who are seriously committed, when really, it's something we should all be doing together.
Say for example you're on the bus, and you see the person next to you curled up in pain. Would you want to help? The desire to adopt a D&I standpoint and ask, "What can I do to make life easier for those around me" should come just as naturally. It's part of the way we should be going about our daily lives.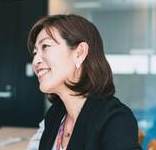 Yumika
I think a lot of people do indeed have this image of D&I being about serious people committing themselves to a higher cause.
Yet on the other hand, there are plenty of people who already go about their lives without realizing that they would naturally help out a person in need, and in that sense, they are unconsciously inclined to adopt a D&I perspective.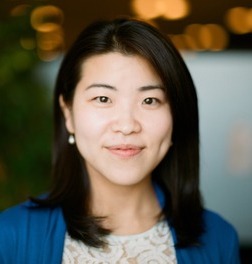 Hirona
Even if you work for a company that doesn't actively promote D&I, you can still be involved by sharing its concepts and spirit with your family or local community. I think everyone can get involved in one way or another.
Rather than waiting for D&I to become a formal part of your organization, find things you and those around you can all do together. I believe that's the best way for society as a whole to move toward a better place.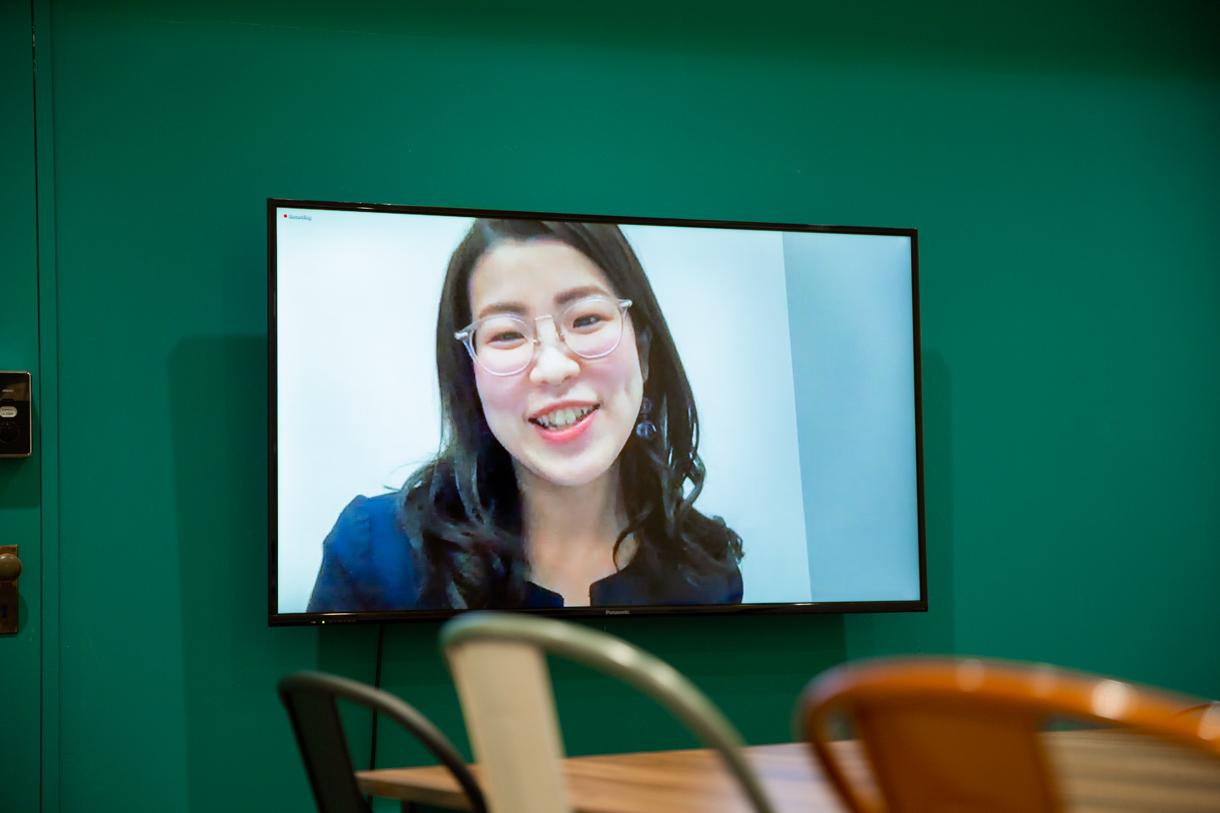 ---
Project by Mina Samejima. Written in Japanese by Riho Nakamori. Edited by Takumi Nozaka of Note, Inc. Photographs by Makoto Tochikubo. Translated into English by Alex Steullet. Edited by Alex Steullet, Ade Lee and Mina Samejima.
This piece was translated from Japanese. You can find the original version at the link below.