In Work As in Life, Let Your Purpose Find You
Frederic Laloux, the best-selling author of Reinventing Organizations, talks about finding purpose in work and in life.
In certain pockets of society, a new way of thinking about work is beginning to take hold. Workers are becoming attuned to the importance of aligning their work with their life's purpose. Some companies are even going as far as to sideline the capitalist maxim of profit maximization in favor of the happiness and fulfillment of their workforce.
One of the instigators of this tidal change is Belgian thought leader and best-selling author Frederic Laloux. In 2014, Frederic released Reinventing Organizations: A Guide to Creating Organizations Inspired by the Next Stage of Human Consciousness, where he argues that the history of organizations is evolutionary, and we are at the brink of the next major stage of organizational development.
According to Frederic, the future of companies is one without a fixed hierarchy, job titles and command-and-control management. As the wheel of history rolls inexorably forward, our organizations will become an intricate web of connections that weaves itself in real time, guided by an overarching purpose and adaptive to the ecosystem in which it evolves. This new organizational model is referred to not by a complicated sociological moniker, but by a simple color: Teal.
Frederic recently came to Tokyo to lead a rare in-person workshop on teal organizations. He focused his talk on what it means to find purpose, and how lessons from this personal quest can be applied to companies. In this article, we summarize his keynote address, as well as his discussion with two CEOs of teal-like Japanese companies: Yuji Ueda of Gaiax and Yoshihisa Aono of Cybozu.
Growing up without much purpose
An excerpt from Frederic Laloux's keynote speech.
Usually, people ask me to talk about self-management. They are surprised by the lack of hierarchy and managers in my book. Nobody seems interested in the part of my book that I find the most interesting: the evolutionary purpose of Teal organizations.
The opportunity to talk about purpose is something very special. I'm happy to share my own personal experience, but what's important isn't what I went through. It's how you will resonate or not with my journey. Noticing you disagree with someone can help you uncover your own truth, so by all means, feel free to disagree with everything I say. (laugh)
Growing up, I had the narrow type of intelligence that schools look for. I was a good student, and graduated top of my class from the best university in my home country of Belgium. I was a happy kid, but had no idea what I wanted from life.
In Belgium, there was an unspoken tradition that top university graduates would go to consulting firms, the second best to accounting firms, and the rest to other major companies. At the top of the consulting world was McKinsey, which is where I ended up.
There, I was torn. Part of me loved the experience of working in small teams of extremely talented people. Another part of me thought it made no sense. I didn't resonate with the purpose of helping wealthy clients make even more money. I kept thinking to myself, "Six more months and I'll figure out what I really want to do."
Then six months passed, and another six months, and in the end I stayed there for 10 years. At age 33, I started to get some sense of what I wanted to do with my life. I was sensitive to the pain that I saw in organizations, of everyone wearing a mask, not being able to be their true selves. I wanted to become a coach and facilitator, create spaces in these organizations where people can say what they really feel. So I left McKinsey.
Finding the right track
People told me I was crazy—I had this promising career and I left to become a coach. But what I found was real happiness. My work felt meaningful. Large corporations were paying me to do something I would have done for free, to go build spaces where people could be themselves.
At the time, I was so happy, I felt, "Now that I know what my purpose is, I'm going to be a coach for the rest of my life!"
Imagine my shock when four years later, in the spring of 2011, I felt sad, lacking energy. I couldn't explain it—everything in my life was going very well! Why was I so sad? Why did I feel no energy for this work I loved?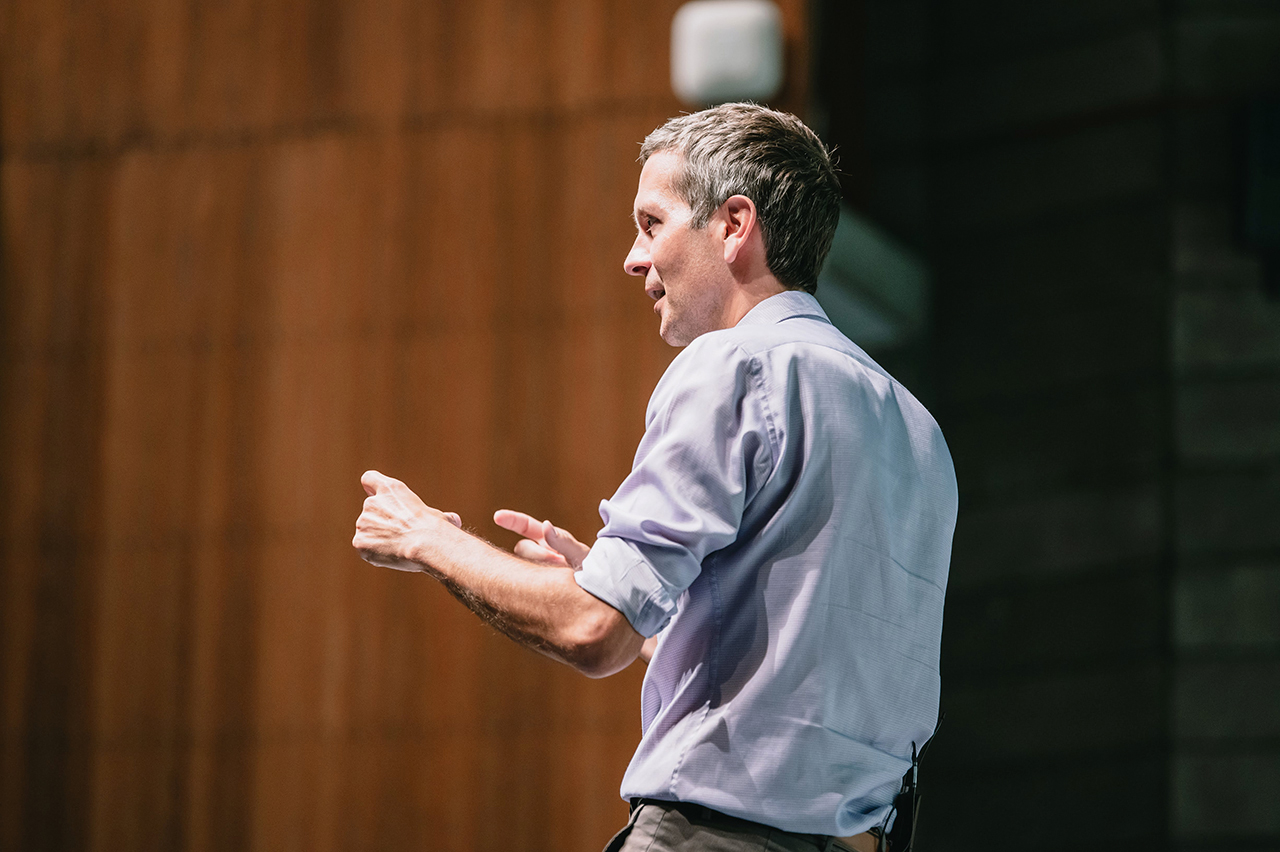 This was an instructive moment in my life. I realized I was helping create little bubbles of sanity in an insane corporate world. My body was telling me this was not the work I wanted to do anymore. I told all my clients that I was going to stop.
Then something magical happened. For some reason, I understood the question I needed to ask myself. It wasn't the obvious, "What is my next identity going to be? What can I put on my business card? How am I going to make money?"
This was a very powerful moment in my life. I knew that the right question was "What would be the most meaningful thing I could do right now?" It wasn't about my overall purpose in life. Just right now, the most meaningful thing I could do. I trusted that if I did the most meaningful thing I could, the universe would take care of the rest.
When I asked myself that question, a lot of pressure came off my shoulders. I came up with two projects. One became my book, Reinventing Organizations.
Purpose will come to you
What I experienced is something I've since heard from a lot of people: artists, singers, songwriters and movie makers. Artists often say they don't know where their ideas come from—suddenly, they're just there.
I didn't choose the idea for my book, it chose me. I was overwhelmed with a question: Is it possible to create entirely different organizations, based on a new perspective?
I share this story because I feel we are often mistaken in the way we think about purpose. People feel like purpose is something static that you can declare once for the rest of your life.
I no longer believe in that.
I believe in something beautiful that beloved author Parker J. Palmer once wrote: "Before I can tell my life what I want to do with it, I must listen to my life telling me who I am."
That's how I go through life now. I see life and purpose as a mystery and allow life to live through me. In doing so, my head is of limited use. I feel in my body if something is right or not. Then I go back to my head and try to understand how my feelings make sense. My body, my intuition, my heart come first, then my head. My experience in the last ten years of doing this is that when I surrender and go where life wants me to, life become pretty easy.
The same applies to organizations. Many misinterpret my book and think I mean that organizations need a purpose, therefore let's do a workshop and define our purpose.
Actually, I think of purpose as something that wants to be lived through the organization. The role of leaders isn't to make clever strategic plans, deciding where to go. Their role is to listen to where their organization yearns to go.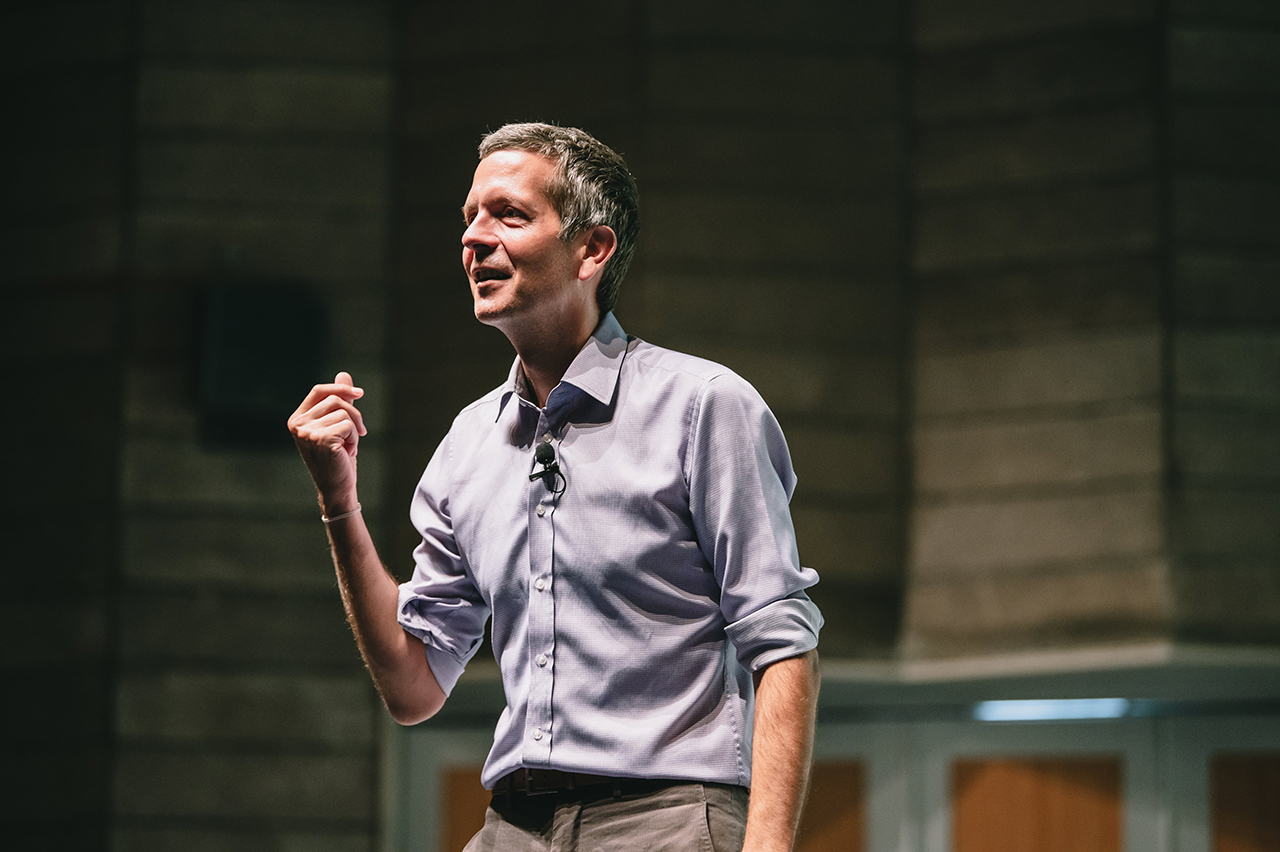 Finally, I would like to add that often in life, our wounds become our greatest gifts. Growing up, I went through some tough times, which made me into a life-long observer of human interactions. I couldn't have expressed my purpose in my book without my particular, individual history. When we let life speak through us, it brings out our history and uses it to decide how we can make the strongest possible contribution.
The same goes for organizations. I often ask leaders who want to move to a Teal organization: "What in your own story made this purpose the one life has chosen for you?" Almost always, it originated from a wound that became a gift they can give to the world.
At this point, I imagine about half of you believe that I have smoked too much. To the other half, I would like to make this invitation: Try think of purpose not as something that you have to find, but as something you have to let find you.
A successful company listens to its employees
The next section is an excerpt from the panel discussion between Frederic Laloux, Gaiax CEO Yuji Ueda, and Cybozu CEO Yoshihisa Aono.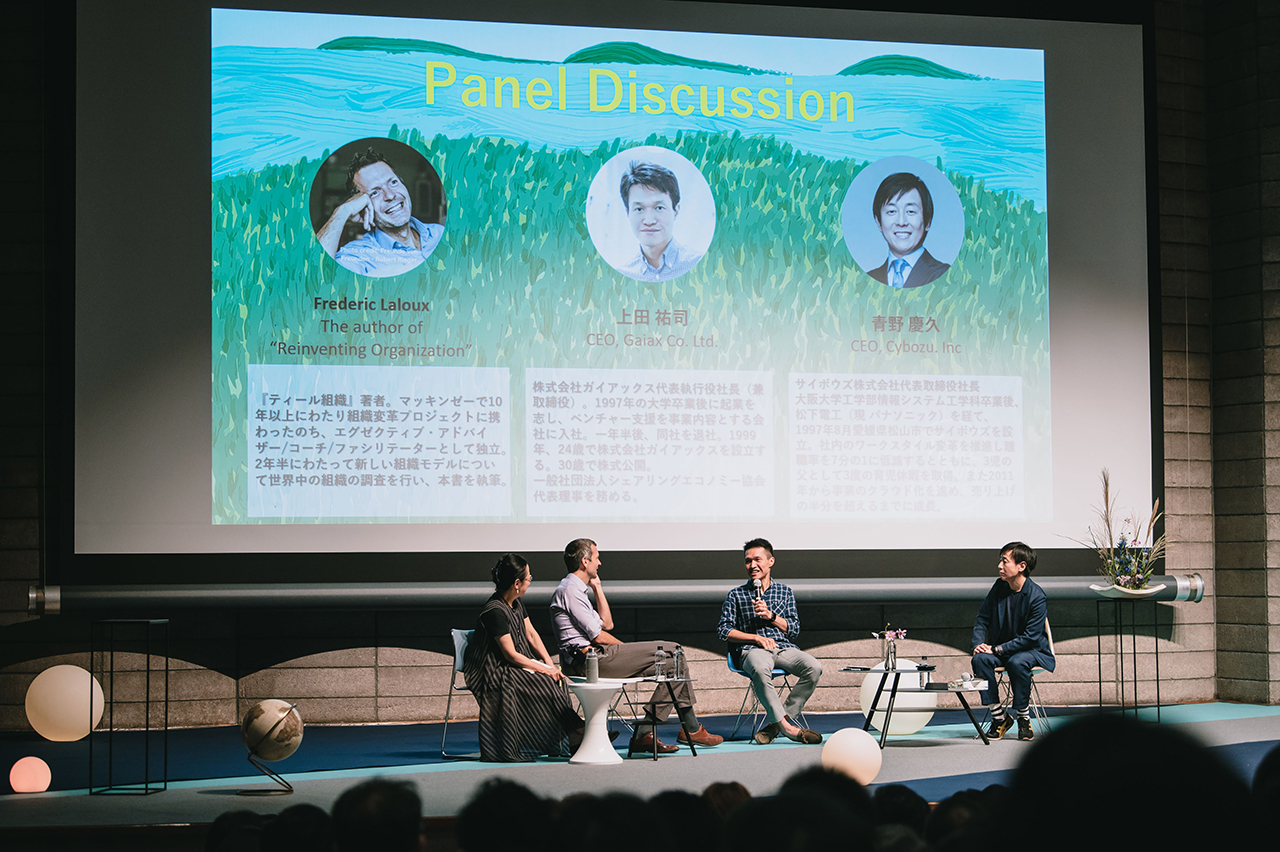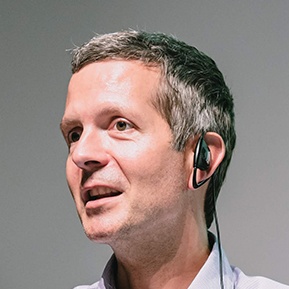 Frederic
Could you start by introducing yourselves, and tell us about when in life you felt clarity around purpose, and when you didn't?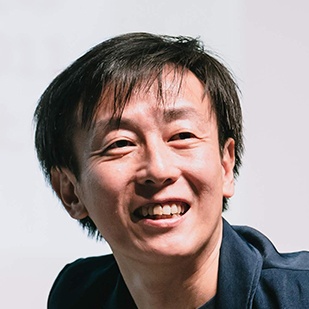 Yoshihisa
My name is Yoshihisa Aono, and 22 years ago I co-founded Cybozu. My company provides software and groupware solutions to help companies share information.
When we started, we were convinced we couldn't grow by just selling our product—we had to expand quickly through mergers and acquisitions. After a year and a half we had already acquired nine companies. Our profits were looking great.
But we had a culture problem. Our turnover rate was 28%. People were leaving almost every week. That harsh reality made me rethink my priorities. I didn't want to focus solely on expansion. Our company's goal was for more companies to use our product to openly share information. In doing so, I wanted our employees to be happy.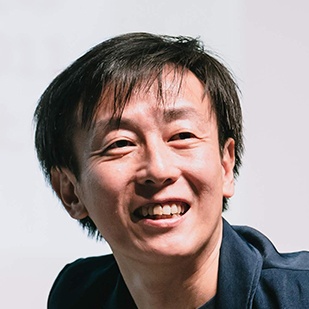 Yoshihisa
We sold our acquisitions and decided to focus on groupware. I asked my employees how they wanted to work, and we introduced new workplace policies: flexible work, remote work, longer maternity leave, and paternity leave, just to name a few. Our turnover dropped to 4%, and our revenue has been expanding ever since.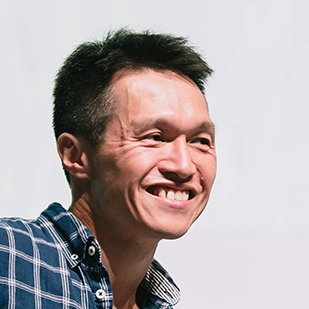 Yuji
I'm Yuji Ueda, and roughly 20 years ago I founded a company called Gaiax. I was inspired by the Gaia principle, which sees the entire Earth as a single lifeform. I began wondering how to get more people to see the world that way.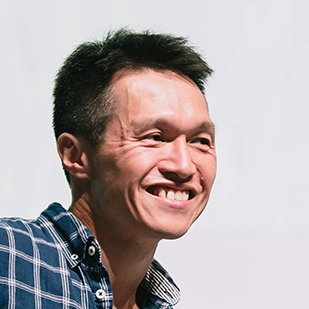 Yuji
Around the same time, the internet was really taking off. I realized that this new tool could be used to connect complete strangers, so I founded Gaiax. We connect people through social media and the sharing economy. We are a free participation company, so employees are free to join the projects and meetings they are interested in. I believe in the ability to work freely, according to one's own life plan, so I tried to create an organization where that vision could flourish.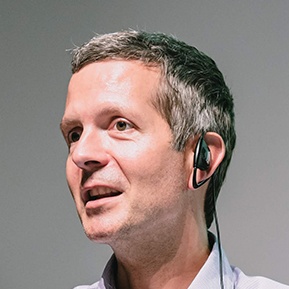 Frederic
Both of you value your employees' opinions on how to make your companies better, but few other leaders do so. Aren't you worried about appearing weak or vulnerable in front of your employees?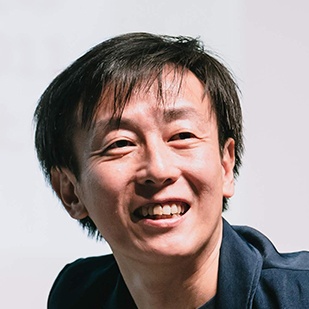 Yoshihisa
I remember one day in December 2006, around the time when our turnover was at its peak, I started feeling tired with life. I was overcome with this idea that I wasn't good enough, not smart enough to accomplish my dream. I wanted to disappear.
At that time, I remembered the words of Konosuke Matsushita, the founder of Panasonic, where I had briefly worked before founding Cybozu. In his book, he wrote "as long as your are earnest in your resolve, you can accomplish whatever you want." To climb certain mountains, you have to be willing to wager your life. I can live happily by dedicating the rest of my life to those who want to follow me up the mountain. It's as if my life has already been spent, so I'm not afraid to listen to what others have to say.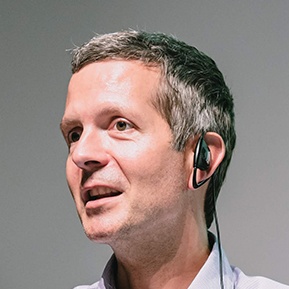 Frederic
Those are some powerful words. What about you, Yuji?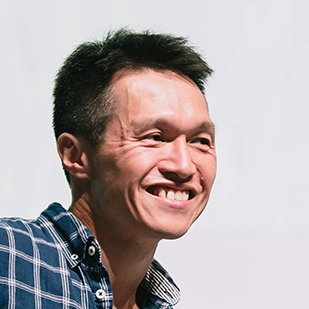 Yuji
I've always been obsessed with efficiency. Just like Yoshihisa, I feel strongly that information sharing can help get rid of inefficiency. At my company, I feel like prolonged negotiations about salaries and working conditions are a waste of time, so I want a structure where people can choose freely how they accomplish their life goals. Supporting people as they pursue their life goals is the most efficient way to run a business.
Company purpose should stem from its people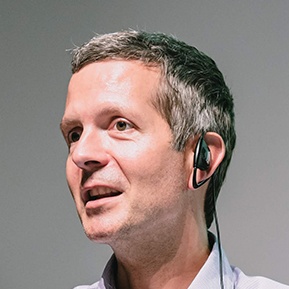 Frederic
In Western companies we tend to focus on the individual, whereas in the East there is an emphasis on the collective. What do you think of the relationship between people and companies?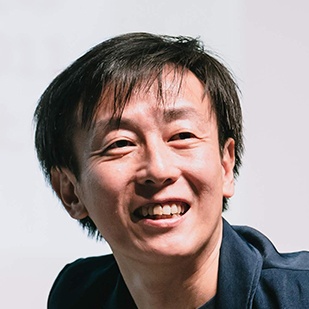 Yoshihisa
In Japan, companies are put on a pedestal. People work for companies, follow their companies, don't want to bother their companies. This doesn't make sense. Companies don't exist, they are the product of our collective imagination. Fictional entities can't decide their own policies, nor can they feel bothered by what you do. Once we stop thinking of companies as these monoliths, we become able to see them for what they really are: gatherings of individuals.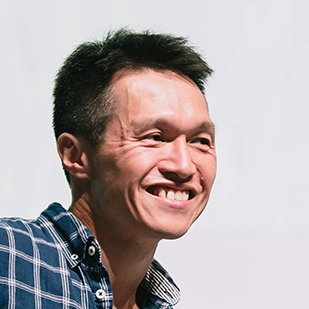 Yuji
I agree that companies are still too powerful. Thanks to the power of the internet, the supremacy of companies is slowly starting to break down. In my company for example, people come together to carry out projects based on their personal interests—a way of operating that the internet has allowed us to implement, and that is contrary to the way most companies work.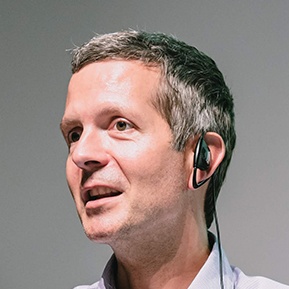 Frederic
You have been living this change for the past 20 years. Do you feel like the mainstream is catching up?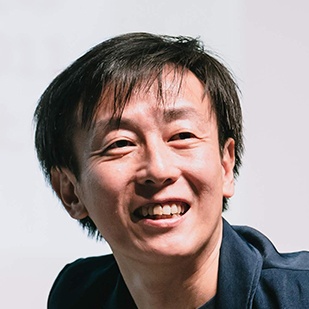 Yoshihisa
They are, but overall they still operate based on hierarchy and seniority. Japanese people value safety, and established models feel safe.
One of the factors that could finally drive change is our ageing population. Young people don't want to work for traditional companies anymore. They are putting pressure on established organizational models, and Japan will eventually be forced to make progress.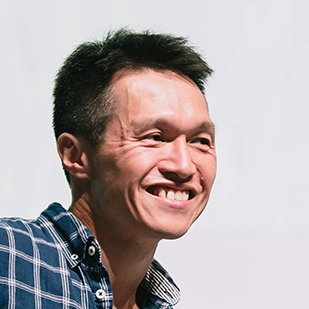 Yuji
I agree with Yoshihisa, and I think this change will go beyond companies. Whether it's the shared economy or non-profit organizations, efficiency and competition will continue to grow. It's the beginning of a new movement.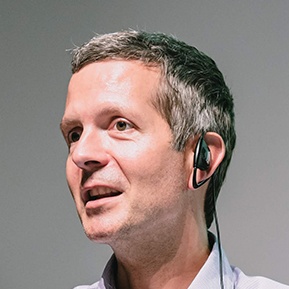 Frederic
As an individual, my feeling of purpose comes from my gut, I can feel it in my body. How does that work for the purpose of an organization?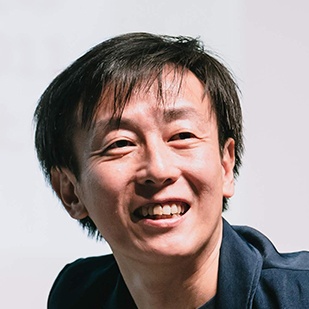 Yoshihisa
Our goal as a company is to build a society brimming with teamwork. That vision is at the center of all our activities. It's easy to say, but actually hard to live by.
For example, five years ago we were looking into a new office. We found one in central Tokyo, but when I looked at the rent I realized we risked ending up deep in the red.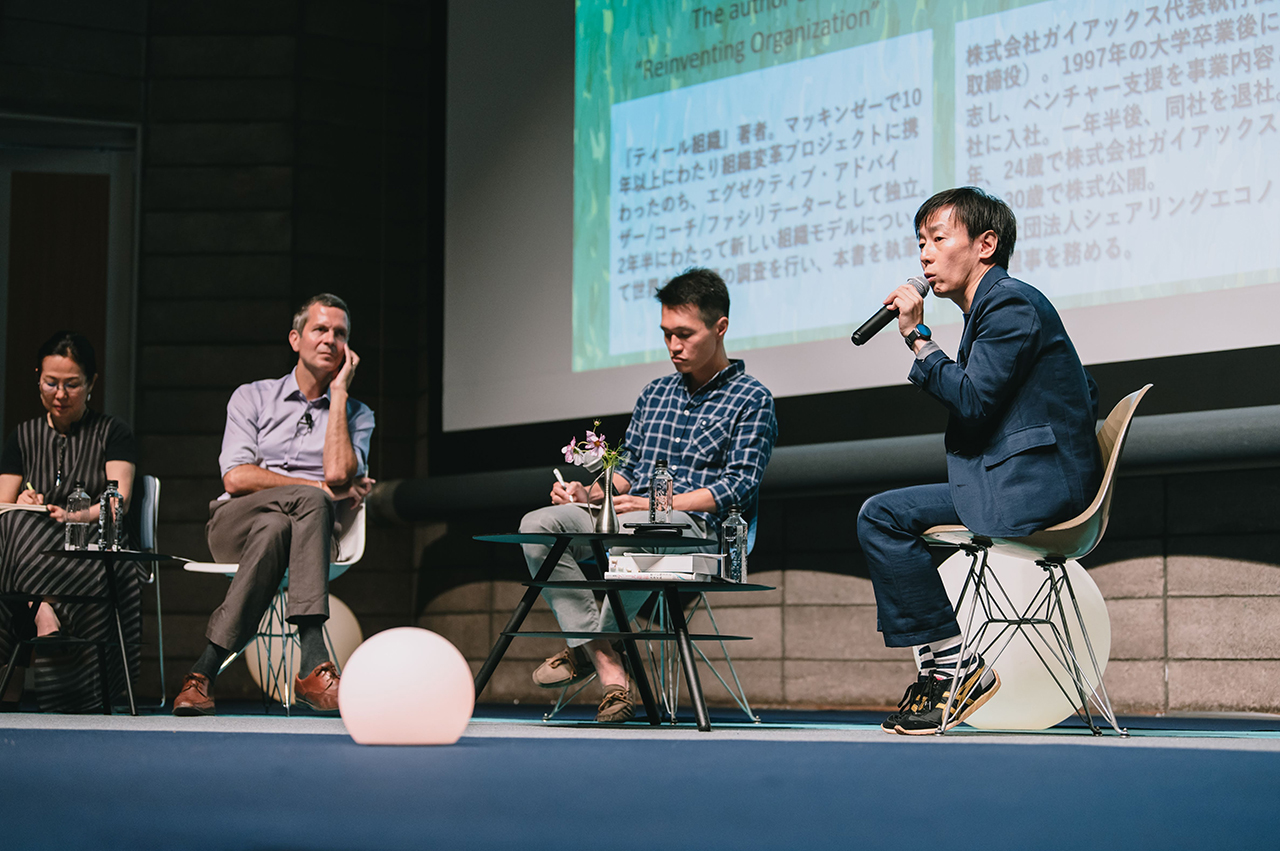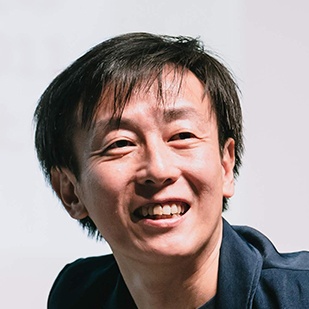 Yoshihisa
At that point, the Spirit of Teamwork came to me and said, "Yoshihisa, it's fine if your company goes into the red. Your vision is to spread a culture of information sharing, and having an office in downtown Tokyo is aligned with that vision. If following your purpose leads to your company going down, so be it." I listened to the Spirit, and now our headquarters is in downtown Tokyo. (laugh)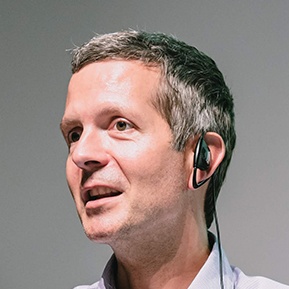 Frederic
The Spirit of Teamwork? I wasn't expecting that. How does that work? Do you hear voices in your head while in the shower? (laugh)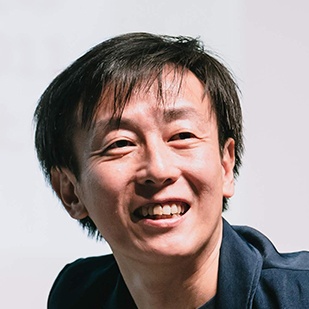 Yoshihisa
I'm a very logical person. I like to think of all the circumstances of any given situation and then make logical decisions. When I have to make an important management decision, I try to ascend to a spirit-like vantage point, observe the situation from as high as possible, and come back down with a decision on what to do. In that sense, it's like asking myself "What would a Spirit tell me to do if it could see the whole picture?"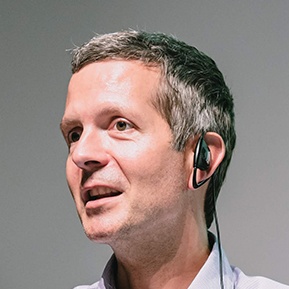 Frederic
How about you, Yuji?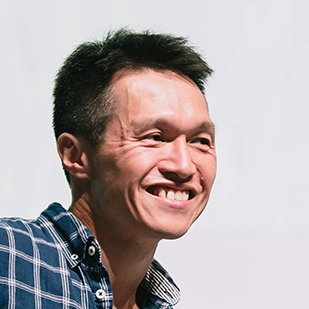 Yuji
Our purpose doesn't come from any single source. A lot of our employees, including most of our executive team, are not formally part of the company. That kind of freedom is empowering. If working for a certain department isn't interesting, people will move. They are encouraged to do something they feel passionate about. In the end, it's the sum of those individual passions that define our purpose.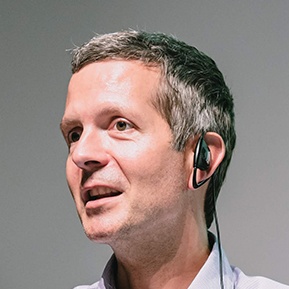 Frederic
Many managers are interested in your message, but are still afraid to listen to their employees and be vulnerable. They feel a responsibility to be strong and in command at all times. What advice do you have for them?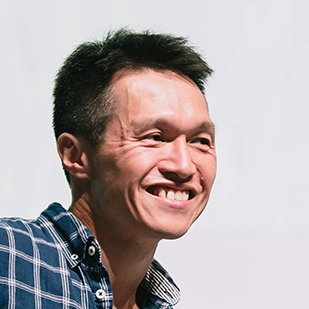 Yuji
Inform. Be transparent; let everyone in your company, everyone in society know what's going on. Efficiency is born from transparency. Future leaders need to understand that.
For example, we had a member who was hesitating about quitting the company. He went around, informed other members and asked them for their opinions before he made his decision. That's the level of information sharing we should aspire to, that will make us happier and more efficient.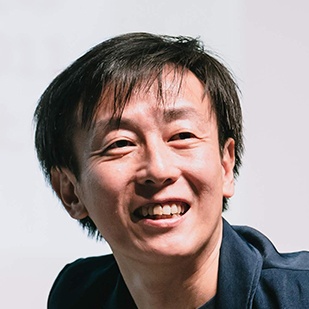 Yoshihisa
In traditional companies, information is power. Sharing information is reducing the power gap, and it takes courage for a leader to do that. At Cybozu, our executive meetings are public, everyone receives the minutes, and anyone can join the video conference. Last time we had 75 participants online!
(laugh)
It takes a lot of courage, but Yuji is right, information sharing improves efficiency. If I share my idea, I can get instant feedback. Thanks to that process, we can make strategic decisions much more quickly. The downside is that people know immediately if I say something stupid, but the upside is that our company has become more transparent and more efficient.
Let life live itself through you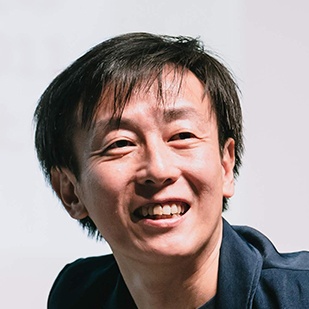 Yoshihisa
We have some questions from the audience for you, Frederic. First, what can people lower in their organizations do to contribute to organizational reform?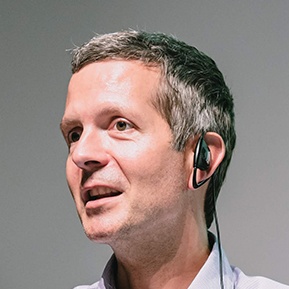 Frederic
It can be very frustrating when those above you in an organization don't understand the importance of change. There are things you can do at your own level, like ask real questions and show up to work without a mask. I remember one person telling me, "I open my shit umbrella to protect my team from all the shit dropping from the top."
These experiments are pretty fragile. The antibodies of the system are strong. But if you try, at least you will have had a better life for a while, and those around you will have experienced something different. Think of it as drilling a hole in the edifice. If more and more people drill a hole, there will come a time when the edifice will crumble.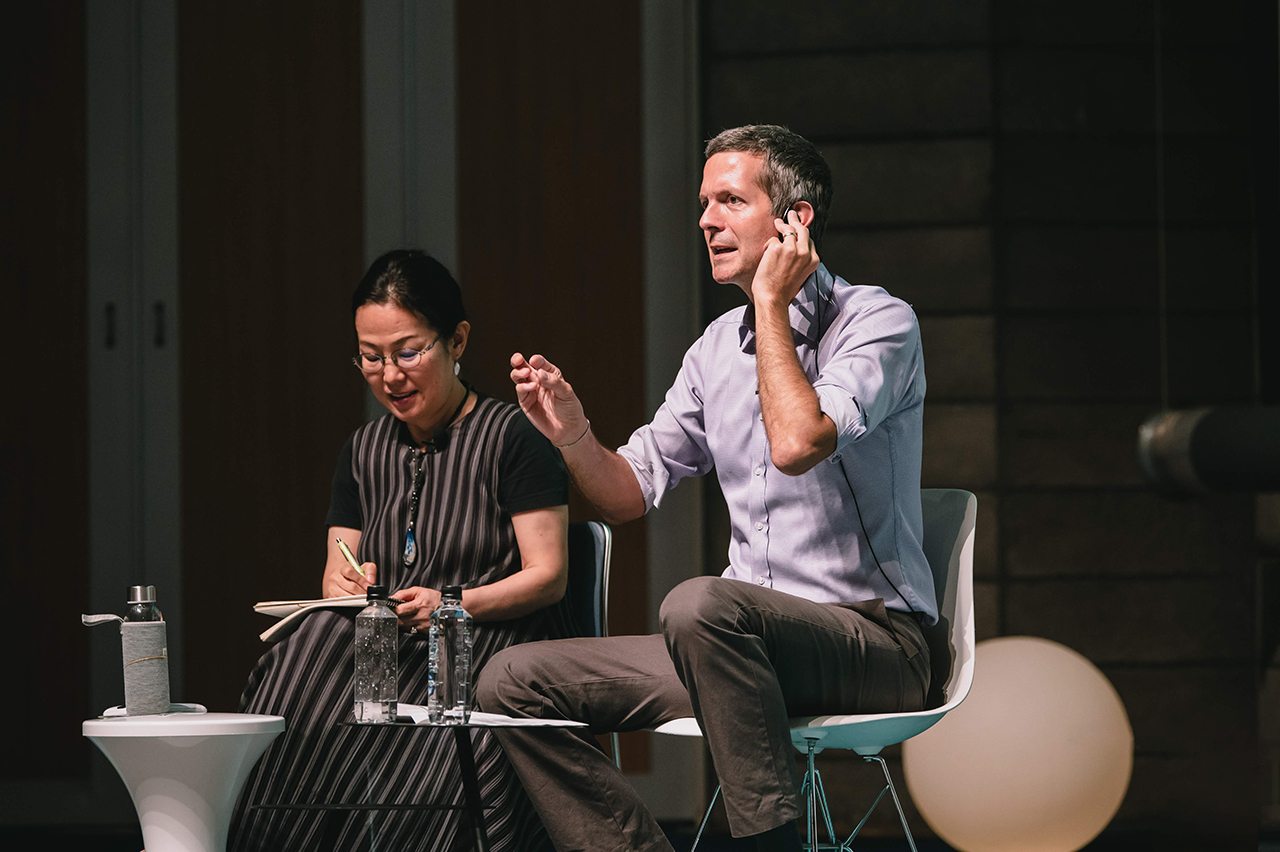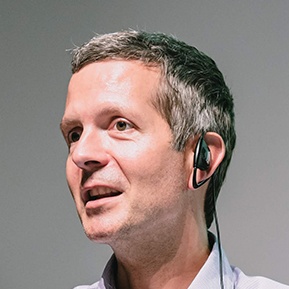 Frederic
An important question to ask yourself is how much risk you're willing to take. I feel strongly that the degree of risk you're willing to take depends on if you have a plan B. Without a plan B, risk can easily become a problem for your career, so you feel powerless and only take baby steps. If you have a plan B, you can take more risks and be more active in pursuing the life you want.
I encourage you to experiment. Listen to the life that wants to be lived through you.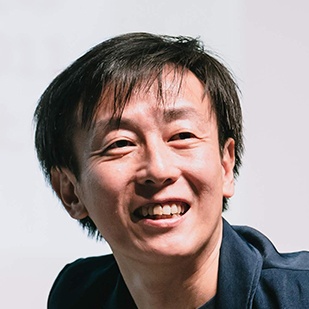 Yoshihisa
How do you let life live through you?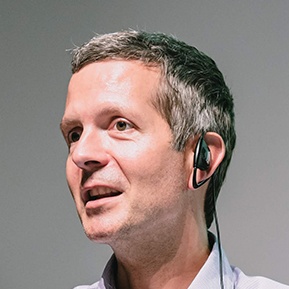 Frederic
I like to tell this story about Elizabeth Gilbert, a best-selling author. She had an idea for a book where an American CEO trying to build a highway through the Amazon disappeared into the jungle. The main character was his secretary, secretly in love with the CEO, who went abroad for the first time in her life to go find him.
Then, something happened in Elizabeth's personal life. She stopped working on the book. Two years later, she tried to go back to writing it, but it was too late. The inspiration had left her.
Shortly thereafter, she met another best-selling author, Ann Patchett. They hit it off immediately, becoming best friends. Ann told Elizabeth about the book project she was working on. She said, "It's the story of the CEO of a company who disappears into the Brazilian jungle. But get this, the story isn't actually about him, but about his secretary who is secretly in love with him!" Elizabeth had goosebumps. "That's my idea!" she thought. She came to believe that the idea became impatient and left her to find another host.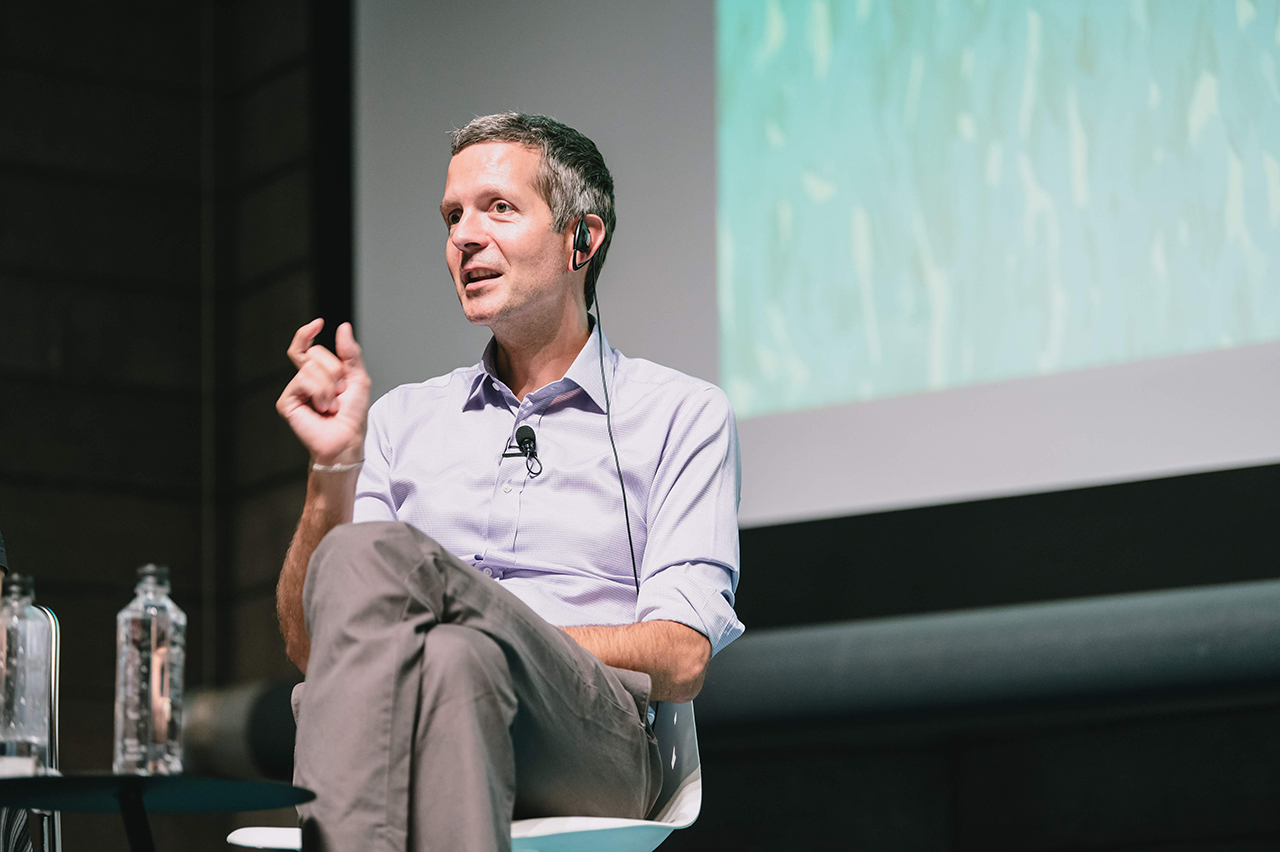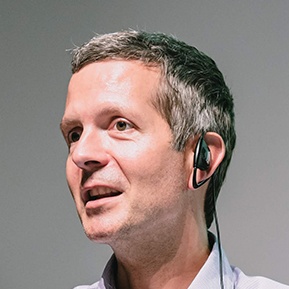 Frederic
That's how I think of purpose. There is important work to be done in the world, and that work chooses us. However, we have to be open and ready to receive it.
Another story that Elizabeth likes to share is about inspiration. When the writing gets tough and she feels like the idea isn't speaking clearly to her, she goes back to her bedroom and dresses sexier to lure the idea in. Now, I don't think of myself as particularly sexy. However, I think that there is something important to be said about us trying to be the most beautiful version of ourselves. When we are at our most beautiful, life will naturally want to come to us.
---
Written by Alex Steullet. Edited by Toko Suzuki. Photographs by Dan Takashi.