You Can't Step Into The Same Workplace Twice: Understanding and Embracing Change at Work
Interview with Dr. Eli Sopow, MBA professor at University Canada West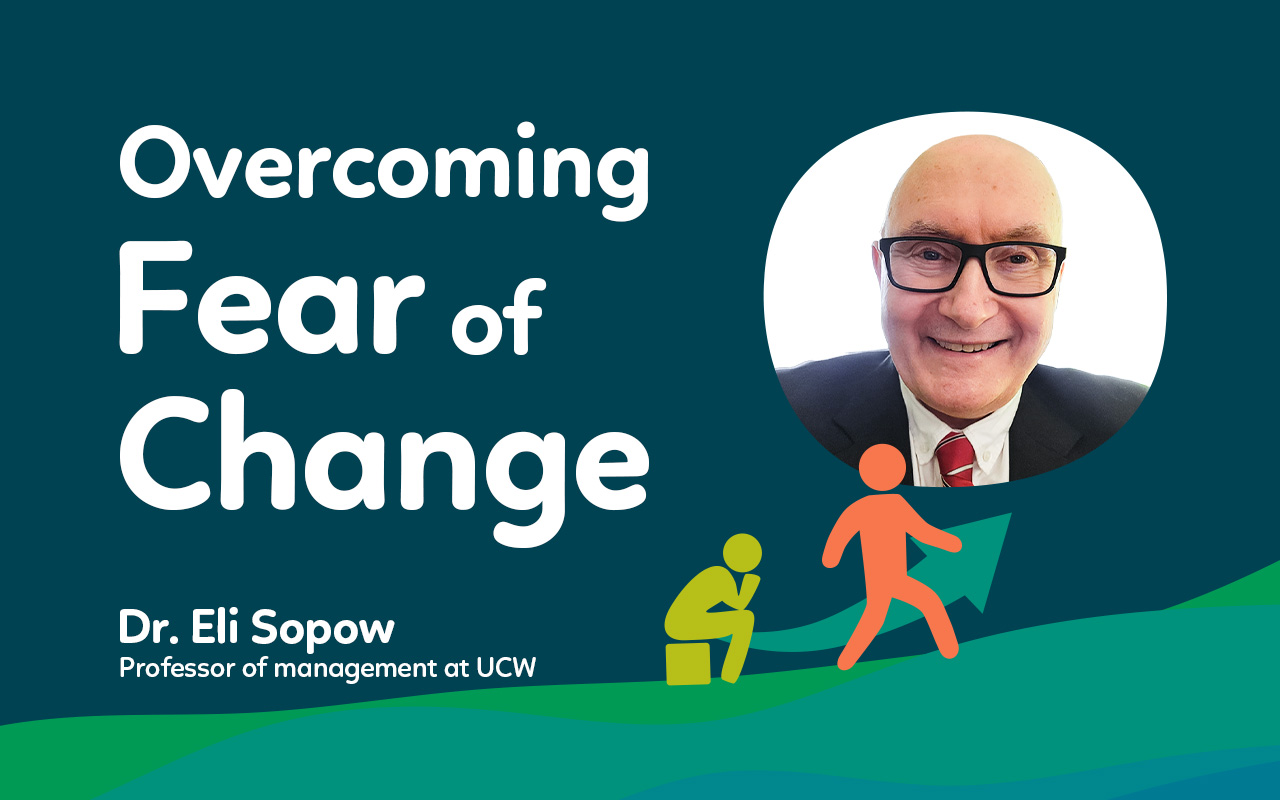 All the changes brought about by the pandemic have reminded us how vulnerable our society is to global phenomena. Yet every time there's a crisis, we see a major rift between those who want to adapt on one side, and those who refuse to change on the other. We see it now with the ongoing COVID-19 pandemic: Instead of all coming together to confront our new reality, we're dealing with a rise in misinformation and anti-scientific sentiment.
I wanted to gain a better understanding of why people resist change, and what companies in particular can do to make their organizations more resilient and adaptive. To do so, I called up Dr. Eli Sopow, an expert in organizational theory and MBA professor at University Canada West (UCW). We started by discussing the psychological implications of a changing environment, then went into detail about what businesses can do to adapt to a complex and shifting global landscape.
Powerless in the face of the unknown
Alex: Let me start with a basic question: Why are so many people so afraid of change?
Eli: It's the nature of the human mind that we like certainty and predictability. We're afraid when something is different, or a pattern isn't followed.
When we look at fear as a psychological construct, it's often described as having two things: a sense of powerlessness and a sense of the unknown. We don't know what's going on and we can't seem to do anything about it. In that situation, a part of our brain called the amygdala reacts to warn us that there might be danger.
Once upon a time, this type of response could save us from wild animals. Nowadays however, instead of bears in the office, we fear things like company policies and lacking a sense of purpose. We ruminate over questions like: Why are we doing the job we're doing? What's the point? Why do we have to do it now?
If change is occurring in your workplace and you have no control over it, fear is the natural response.
Alex: What happens then, once the feeling of fear settles in?
Eli: Once the fear response is triggered, the most human reaction will be either fight, flight or freeze. Fight is quite interesting, because it's what drives us to try to eliminate our fear—gain some kind of power over our circumstances.
We're seeing it a lot now with protests during the pandemic. We have a situation out of our control, which causes our brain to freak out. Some people try to fight their lack of information and understanding by creating their own information. This is how you get misinformation, or what the Americans now call "fake news." People who are fearful become very vulnerable to misinformation.
Alex: Being vulnerable to misinformation is definitely a negative, but fear also has its positives. Fear pushes us to seek stability and predictability, which for businesses sounds like a good thing. How do you recognize when a fearful reaction is causing more harm than good?
Eli: You're right, there's the famous saying, "If it ain't broke, don't fix it." In business, it all comes down to your objectives. If you have a straightforward business model and your profit is driven by external circumstances, then perhaps you might not have to change much at all.
However, in the last decade especially we've seen that a lot of companies are looking to improve their internal circumstances. There's been a massive shift to help employees feel more empowered—to keep morale high.
I call it the three Ps: power, pride, and profit. Things like your name, title, and the size of your cubicle are power. Pride is if you love the work you do, the team you work with, and the company you work for. Profit is what you get out of your work, so naturally monetary compensation is the big one, but also increasingly things like training and new skills.
This shift toward companies trying to provide the three Ps has been driven by a need for survival. To attract high quality talent you need an attractive work environment, which requires change. Good change, progressive change, is when your organization provides more of these three Ps to its employees.
Where you have to be careful is if the changes you're making are taking power, pride or profit away from employees. For example, when you bring in new talent, some people will feel like they're not as valued as before. Making those kinds of changes without involving your employees will create circumstances where they don't feel in control, leading to fear of change, leading to a lot of resistance.
The human dimension of change
Alex: When you have a situation like a global pandemic and change is unavoidable, how can you create a work environment that reduces fear?
Eli: It's interesting, I was in a video call earlier today with representatives from major corporations, and we were discussing how they dealt with the massive change brought about during the pandemic.
The ones who were most successful in transitioning to work from home were the ones that understood the human dimension of change. They understood that if I'm sitting in a corner of my bedroom with a dog barking and my five year-old pulling at my leg, I may need to shift my schedule around a little bit. They provided the right technology and support to communicate and stay productive. They addressed the human needs of their employees.
Less successful companies are those who went, "Let's all get on Zoom, it'll be fine."
Alex: How much of the impetus of having to adapt to changing circumstances should fall on the organization, and how much on the employee?
Eli: It's complicated. The company has to look at its core values, listen and communicate with employees, and make sure that even under a new environment, it's treating its employees fairly. There's a huge responsibility on organizations to make sure their internal work climate is in sync with the external environment. Based on what's happening on the outside, the company has to adapt its internal processes to ensure continued job satisfaction, morale and accountability.
From the employee's point of view, you'll always have people who push for more change than managers believe is necessary. In some cases that push can be self-serving—people asking for early promotions, more training, more entitlement.
It's important to make sure that we continue to communicate honestly, so both sides come to an understanding over what is feasible and what isn't. Employees might have to temper their expectations to fit within the broader complexity of the organization as a whole. Fighting fear with information
Alex: You've hinted several times at the importance of information and communication in addressing the fear of change. What role does information play in making organizations less fearful and more adaptive?
Eli: This is an important question. Studies show that employees today have much higher expectations of their CEOs than ever before. They expect direct communication about what's happening in the company. Communication is a central part of creating a less fearful work environment.
And not just any communication. There are a lot of pitfalls when it comes to communicating well with your employees. You can tell a company is doing it wrong when they throw out a bunch of buzzwords, charts, and complicated jargon.
To understand how to get it right, I like to use the acronym ESP: emotional, simple, personal. The emotional aspect means that employees have to be able to feel and relate to your message. Simple means no formulas, statistics, or convoluted concepts. Personal means people want to know how your message affects them personally, then their unit, then their company overall.
The reality today is that many companies are still not good at ESP communication.
Alex: I've definitely seen my fair share of crazy charts filled with complicated jargon and vague concepts.
Eli: And that's deadly! I tell my MBA students all the time, "If I can't picture in my mind what you're writing, then it's just a bunch of words." If you're not getting your meaning across in a way I can visualize, then my brain is going to fill in the gaps. Our brains don't like ambiguity, so we'll ascribe meaning, and when different people ascribe different meanings, miscommunication happens.
Holding companies to a higher standard
Alex: Ambiguity seems especially dangerous in global organizations, where people come from many different backgrounds. How can you avoid miscommunication in a diverse workplace?
Eli: We see it all the time here in Canadian workplaces, where people from all over the world come and work together. You have this incredible mix of languages, cultures, and religions, so unless your message is very clear, the chances of everyone being on the same page becomes very slim.
Communication is a complicated job, but you have to have people who are good at it. You have to have people who understand diversity, different cultural motives and expectations. As a Canadian, I can't arrive in Tokyo and expect everyone to do things the Canadian way.
Alex: But that also scares a lot of people. There's a lot of fear of change when it comes to building an environment that is more inclusive to minorities, or people from different cultural backgrounds. How can organizations respond to that fear?
Eli: What I see here in Canada is that even though we're extremely multicultural, there are laws, beliefs, and a core set of values that we hold dear. Whatever background you come from, there is a set of rules that we all agree on. Outside of those rules, we celebrate all diversity.
This is a very challenging topic, because it can be hard to know where to draw the line—especially since the line can move. We've seen it time and time again, with workplaces becoming more inclusive and recognizing for example the importance of women and people from different ethnicities in the workplace. Unfortunately I can't give you a more detailed answer; it's up to each organization to figure out how to balance their norms and values and their respect for diversity.
Alex: A debate we often see is around whether or not companies should be pushing for social change in the first place. Should companies draw the line in the same place as the society in which they operate?
Eli: What we saw recently from a survey called the Edelman Trust Barometer is that there is an expectation from the public that companies should do more on environmental and social issues. It can't all be about profitability and their bottom line.
I personally know some CEOs who believe businesses exist to make a profit. Otherwise you wouldn't have a business, but rather a nonprofit or a social service. Yet especially now that we're coming out of this pandemic, the expectations of society are shifting and pushing companies to do more. As a result, companies are changing. We see wonderful initiatives to protect the environment and create a safer, better society.
It all goes to show that today, companies can't just do the bare minimum. They have to take an active stance on what values they want to adopt and the role they want to play in society.
Listen with an open heart
Alex: Do you think our workplaces will ever go back to how they were before the pandemic?
Eli: No, there's no going back. We're different people. You and I are different people after having this conversation. Every time we experience change, our neural connections in our brains actually change. The Greek philosopher Heraclitus famously said, "You can't step in the same river twice." Not just because the river itself flows and changes, but because we change as well. We can't go back to the work we used to know; not with all the knowledge and experience we've accumulated since then. So the big question becomes, what changes are coming our way, and are we willing to accept them?
One of the things that makes humans different from other animals is that humans think about the future. We have the ability to imagine what the world will be like five, ten, even a hundred years into the future, way more than for example a turtle could. Our predictive power can make us feel uncomfortable, but it's also what has allowed us to survive and evolve.
Alex: It's like we have a dual nature. We fear change, but at the same time can't help but be curious about the future.
Eli: Absolutely. We project, we imagine, we design all sorts of ideas and solutions in our heads about what's going to happen.
But in the end, it's two sides of the same coin. Our fear of uncertainty makes us wonder about the future, which we then imagine and plan for, and that planning gives us a sense of hope and comfort.
Alex: What is the one piece of advice you would give organizations who want to become more resilient in the face of change?
Eli: There is a clear answer based on a lot of empirical research. That answer is: listen with an open heart. Don't assume, don't predict, but rather listen to what your employees, customers, and the public have to say. Then take that wisdom and ask yourself, what can our organization do? Where can we go?
As a society, we're not listening enough.
---
Written by Alex Steullet. Thumbnail by Dan Takahashi. Edited with the help of Ade Lee and Mina Samejima. All photographs courtesy of Dr. Eli Sopow.
Writer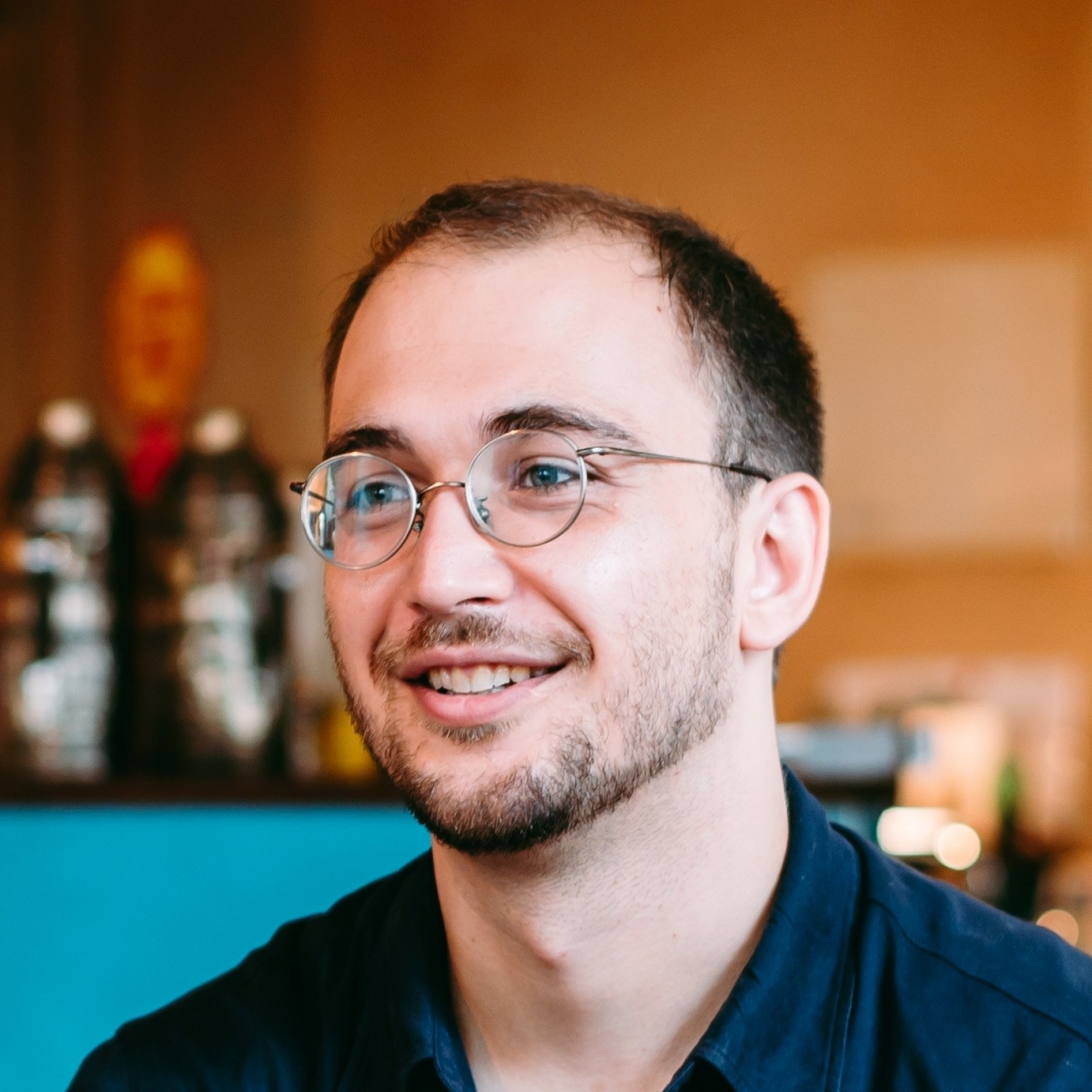 Alex is the editor in chief of Kintopia and part of the corporate branding department at Cybozu. He holds an LLM in Human Rights Law from the University of Nottingham and previously worked for the Swiss government.
Photographer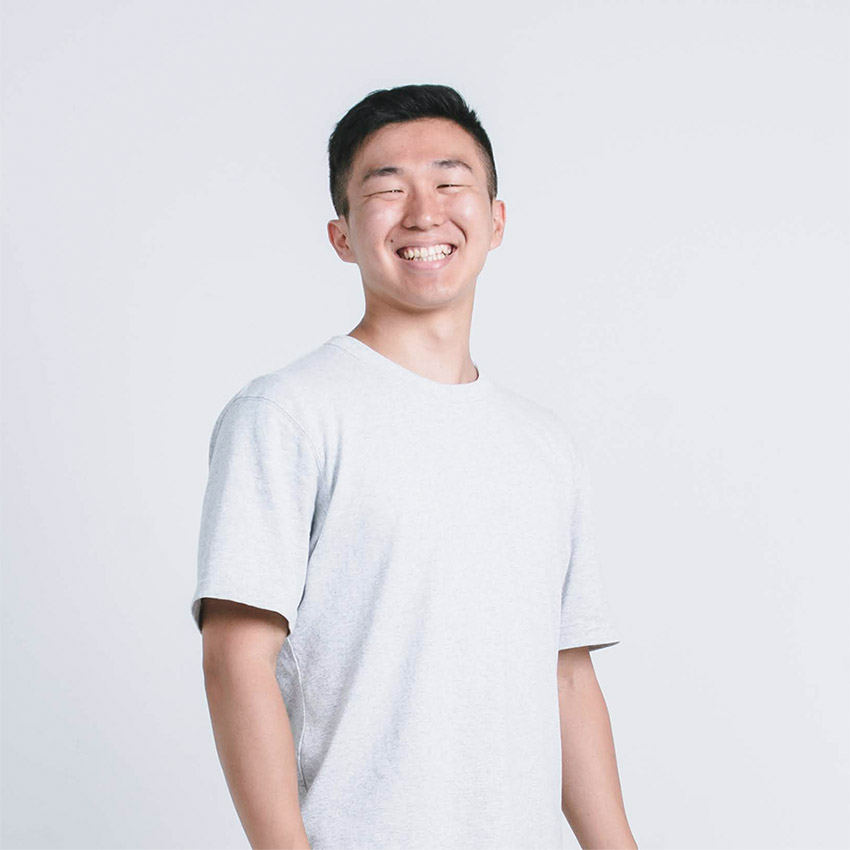 Dan is an editor and photographer for Kintopia's Japanese twin website Cybozu-shiki. He is the most recent member to join the corporate branding department at Cybozu.