When Even Flexwork Can't Save You From Stress, Pour Yourself a Cup of Tea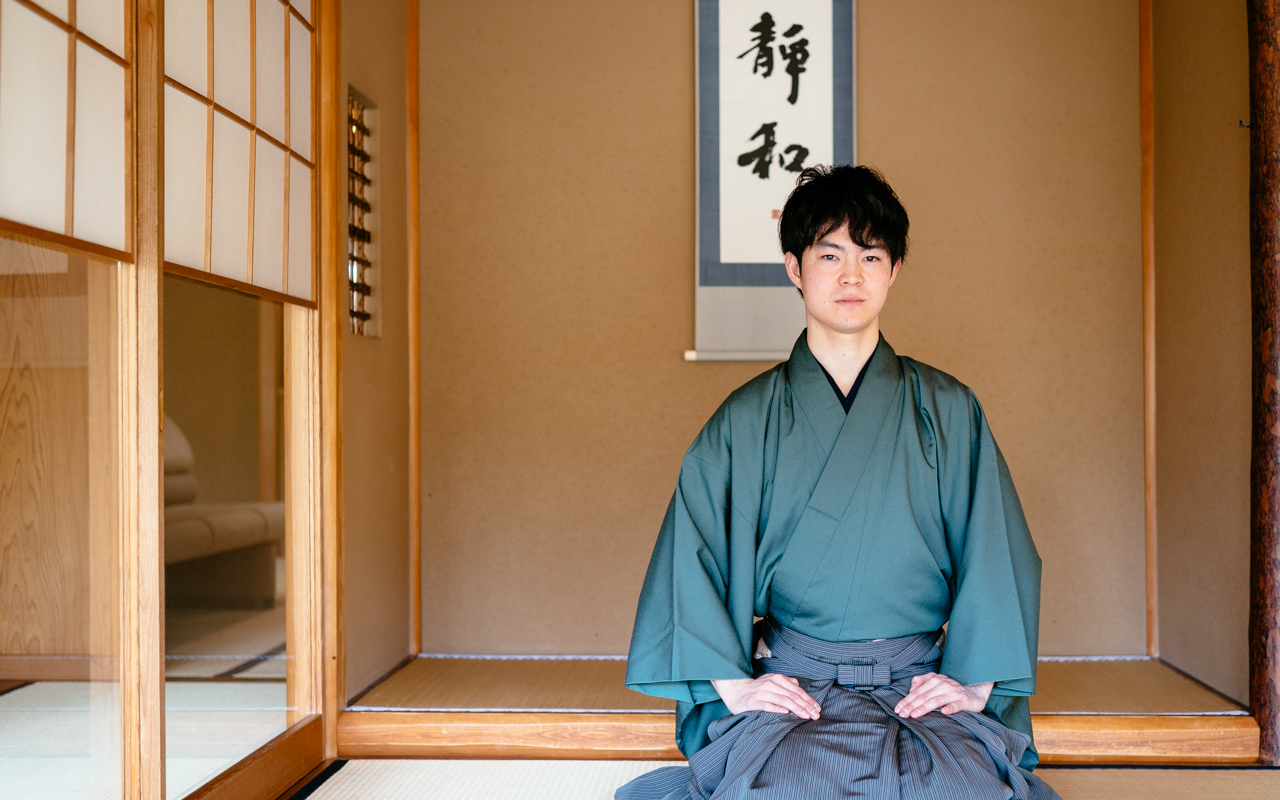 As we slowly shift toward more flexible workstyles, why are so many of us still feeling so much stress?
Dan Takahashi, a junior editor for our Japanese twin website CybozuShiki, decided to investigate. He found that while flexible workstyles have brought tremendous benefits for a substantial percentage of the working population, they seemed to have failed at eliminating work-related stress. From his own experience with flexwork, he realized that one of the reasons he wasn't adequately coping with stress was that he wasn't getting enough rest. So he went to see a rest expert: tea master Ryo Iwamoto.
Ryo is the founder and CEO of TeaRoom, a company seeking to apply the insights of traditional Japanese tea making to the business world. He has 14 years of experience as a "Chadoka" (茶道家), or tea ceremony practitioner.
Ryo seeks to revive the practice—common during the Japanese Warring States Period (1467-1615)—of using tea as a respite from conflict; a way of providing strategic rest to the modern businessman. Ryo welcomed Dan in his teahouse to discuss the importance of rest and how tea can provide a buffer from work, leading to a happier society.
The stress of being able to work from anywhere at anytime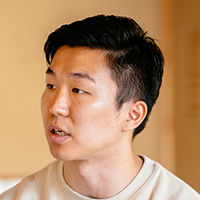 Dan
Why did you choose tea as a way to bring people comfort?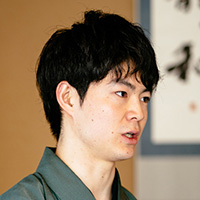 Ryo
I believe that the current era is in many ways similar to when tea ceremonies became widespread in Japan, five centuries ago during the
Warring States Period
(Sengoku-jidai, 戦国時代)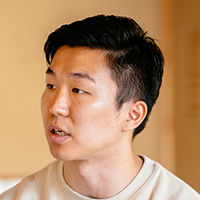 Dan
How so?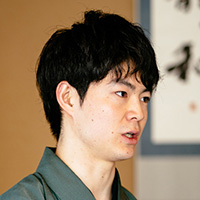 Ryo
During the Warring States Period, people spent 24 hours a day in fear that an enemy would come in and murder them. In the current era, with the ubiquity of the internet and smartphones, we spend 24 hours a day feeling like we're being watched. Those two situations are similar in a lot of ways.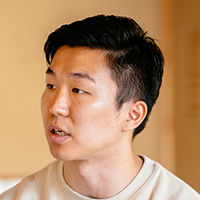 Dan
At my company, Cybozu, we are free to choose our workplace and working hours. I think that's a great policy, but at the same time, lately I've been feeling like the ability to work from anywhere at anytime is its own source of stress.

I find it hard to switch my state of mind from "work" to "non-work."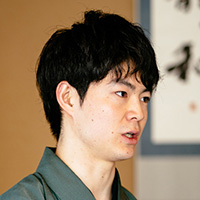 Ryo
It's likely that having more flexibility in your workstyle is making it harder for you to "switch off" from work. New flexible work policies—like work from home or side jobs—have made time management more difficult than it used to be, back when most people were working 9 to 5.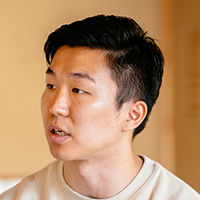 Dan
I feel like I don't have as much time to rest, in the true sense of the word. Since apparently things were similar, how did people cope back in the Warring States Period? (laugh)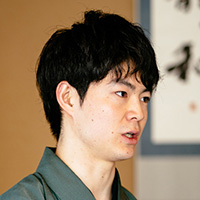 Ryo
They used to hold tea ceremonies during the war. During a long period of fighting, what was known as the Jinchu Tea Ceremony was set up to serve as a type of buffer.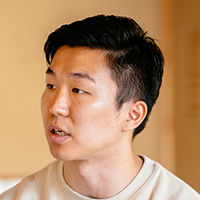 Dan
They would just stop fighting and have tea?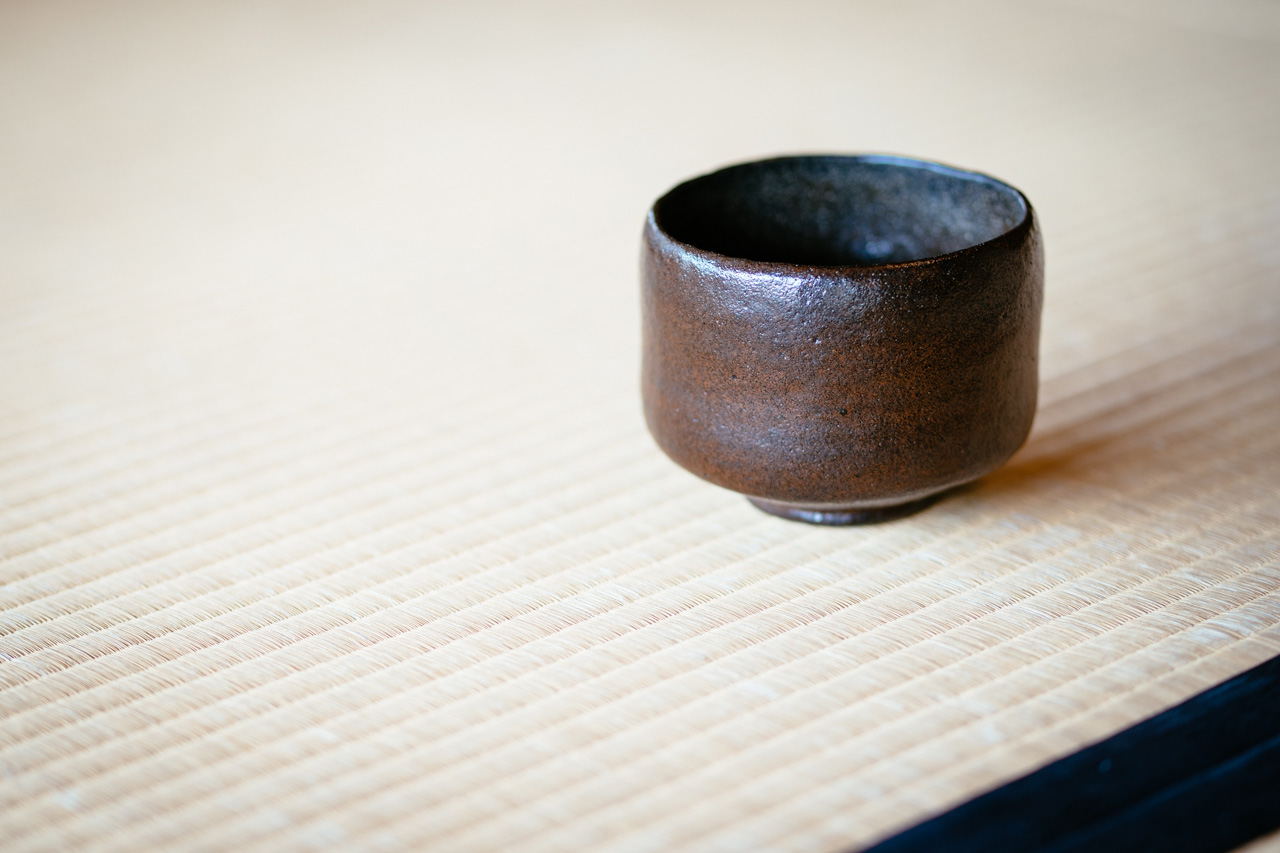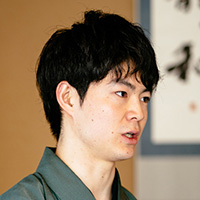 Ryo
If you live a life where you are constantly on the lookout for the enemy, afraid of being killed, then your heart can never be at ease. The tea ceremony served as a unique place for the people back then to rest their soul.

The modern businessperson is caught up in a similar situation; constantly engulfed in what can be described as a business war. That's why I'd like to bring back the culture of having tea.
Tea as a buffer from the stress of everyday life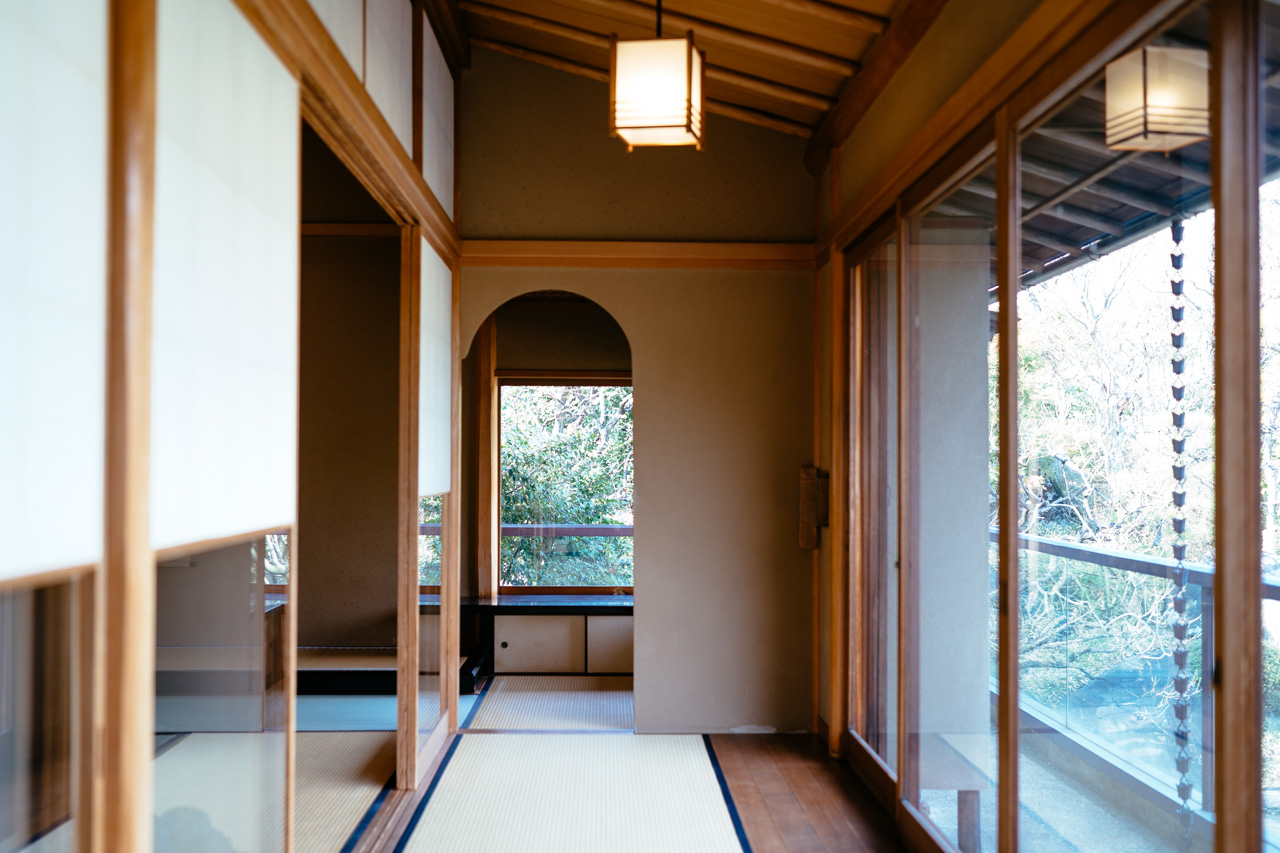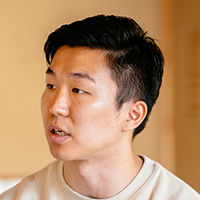 Dan
I understand that you can take a break by drinking tea, but why is tea so effective against stress?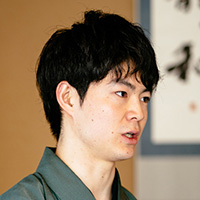 Ryo
There are two reasons. One is structural, while the other is based on the effects of tea.

Let's start with the structural reason. To make tea, you have to go through steps: put tea leaves in a cup, boil water, pour the water over the leaves—it all takes time. You'll spend at least a couple of minutes making a cup.

Even without doing anything special, this structural element will provide you with a time buffer.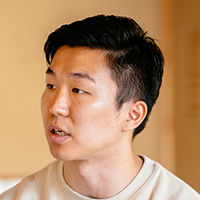 Dan
I see. It's as if by preparing tea, you take back control over the flow of time, preventing it from passing you by at breakneck speed.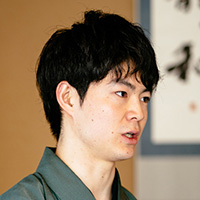 Ryo
Absolutely. I serve as a corporate tea adviser, and I recommend serving tea eight times during working hours. I would say about once every hour to an hour and a half.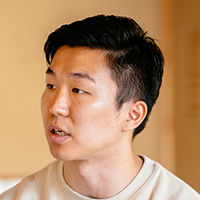 Dan
That sounds like a good frequency for rest, but then again preparing tea eight times a day seems like a lot...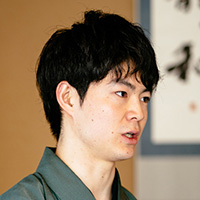 Ryo
Just think about what you would normally do during the day. From when you wake up and have breakfast to the time you leave work in the evening, how many times will you have had something to drink? For most people it will add up to around eight times.

It can be hard to consciously take that many breaks from work, but with tea you can create those opportunities for rest, even unconsciously.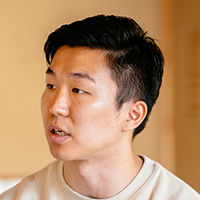 Dan
I usually just buy tea in a bottle and go back to work, but from now on I'll try to pay more attention and actually take the time to prepare my own tea.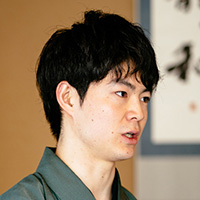 Ryo
That was the structural element. The other reason tea helps rest is its effect. Have you ever been to a sauna?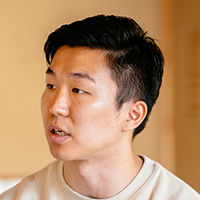 Dan
I have! They've become really popular over the last few years.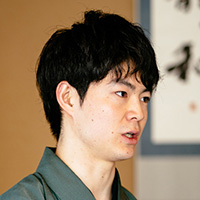 Ryo
It's widely believed that the first sauna in Japan was introduced by the father of the Japanese tea ceremony,
Sen No Rikyu
*. He would start his tea ceremonies after purifying his body in a steam bath.
Think about the effects a sauna has on your body. Being in a sauna causes your blood vessels to dilate, facilitating blood circulation. While your mind is in a relaxed state, the increased blood flow stimulates your body.
The same dual effect can be observed when drinking tea. Tea contains both caffeine, which stimulates your body, and theanine, which calms your brain. One of the reasons both drinking tea and using a sauna have become so popular is that these effects allow you to regulate your entire being; both mind and body.
*Sen No Rikyu (1522-1591) is perhaps the most famous and influential figure in the history of the Japanese tea ceremony.
Reclaim your time through introspection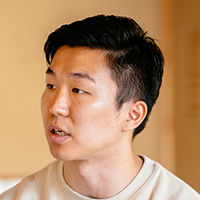 Dan
I understand the effects that tea can have, but can you tell me more about the relationship between stress and this new era of connectivity that we live in?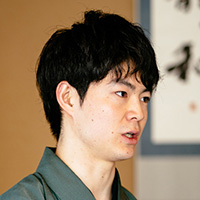 Ryo
There's this book I read recently that left a strong impression on me, called
VISION DRIVEN: Connecting Logic and Instinct
. It makes the argument that nowadays, we unconsciously entrust others with our decisions, which I believe to be a major stress factor.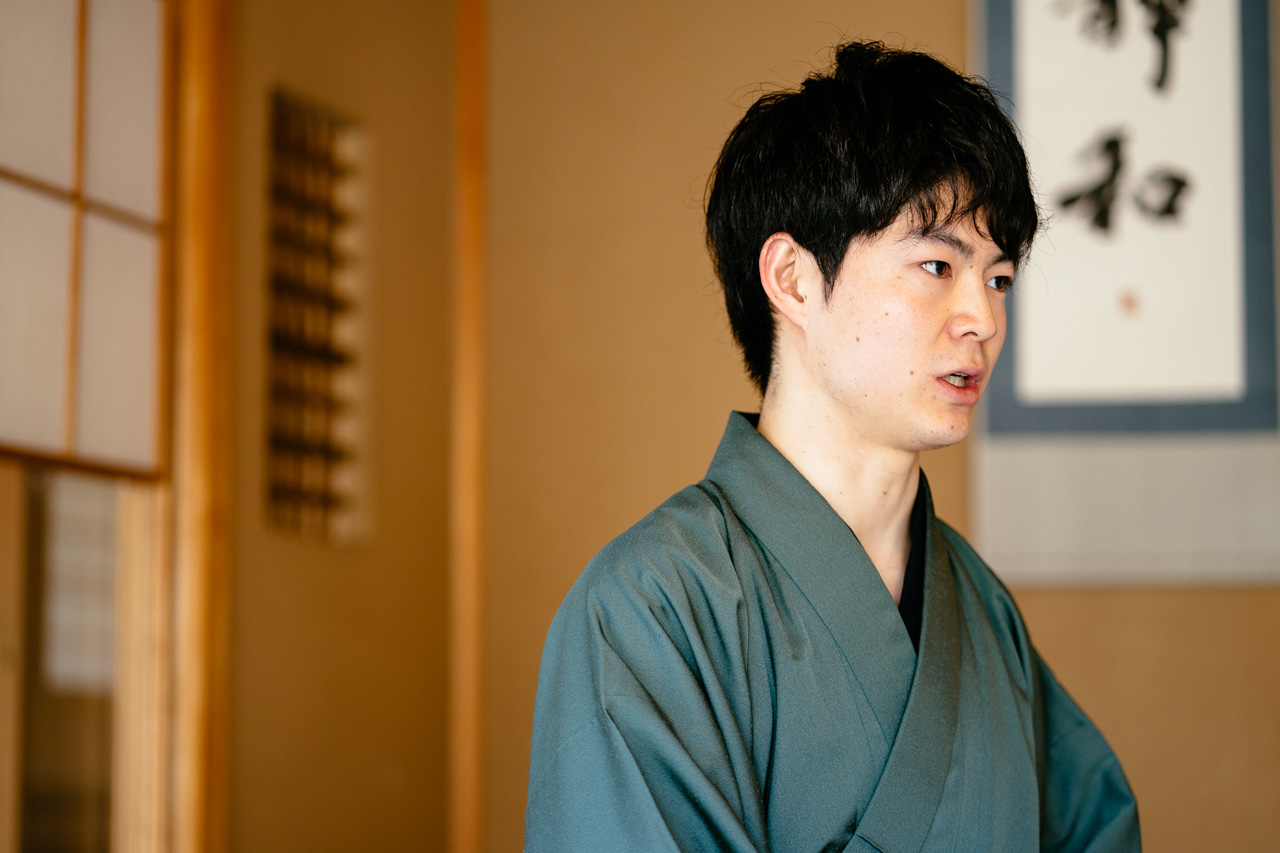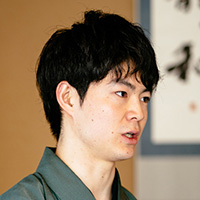 Ryo
For instance, when we receive an email on a weekend or holiday, even though we had nothing to do with sending it, we feel compelled to reply immediately, otherwise the sender might get annoyed.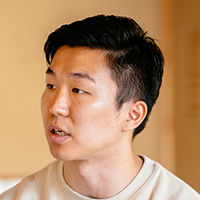 Dan
Even though we should be making decisions for ourselves...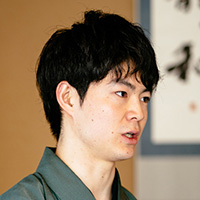 Ryo
A study from the U.S. found that we unconsciously consume over 5,000 pieces of advertising a day. We're being continuously bombarded with information from the outside.

Unless we make time for ourselves, we are constantly being influenced by the decisions of others, which leads to a stressful lifestyle that's hard to escape.
Forbes: Finding Brand Success In The Digital World
LinkedIn: We Now See 5,000 Ads A Day ... And It's Getting Worse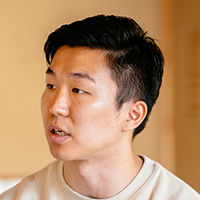 Dan
I didn't realize it was that bad! I can see why it's important to make time for introspection.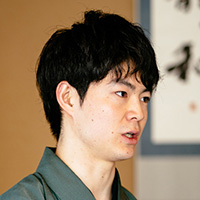 Ryo
The time you spend pouring yourself tea is effectively acting as a buffer from the outside world, allowing you to do nothing. Instead of thinking, you spend that time feeling sensations in your body.

Using that contemplative state to acknowledge your current condition—even something as simple as "I feel tired today"—can make you feel better.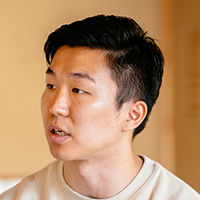 Dan
Instead of focusing on logic and efficiency like you usually would at work, doing the opposite and creating a buffer—that's an interesting way to look at rest. It's changed my perspective.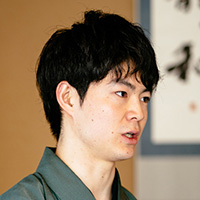 Ryo
The type of rest we really need in this day and age isn't just being idle, but rather taking time to acknowledge what is on the inside, thereby regulating our mind and body.

Even in the context of your work, if you're involved in a large project, it's important to take the time to stop, look inward, organize your thoughts and set your priorities.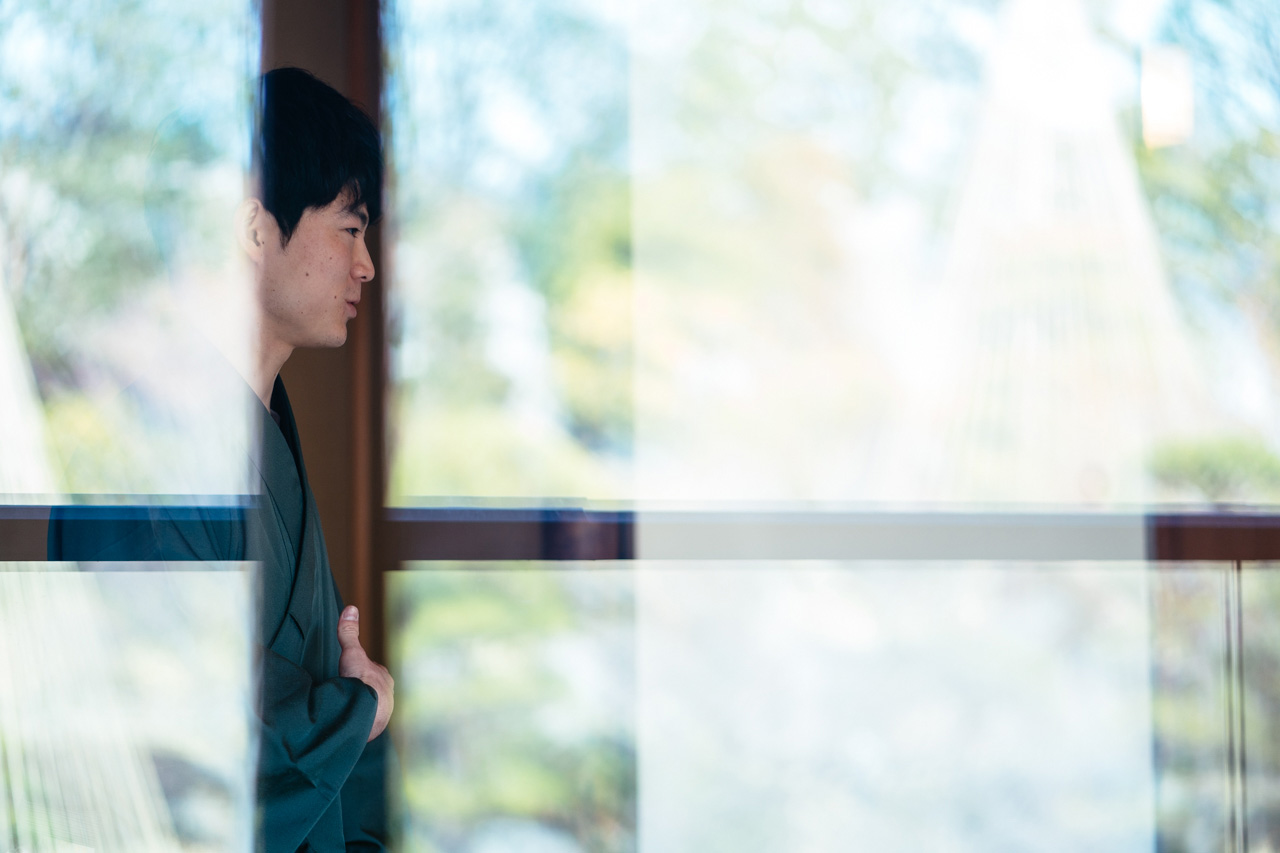 A strategic approach to rest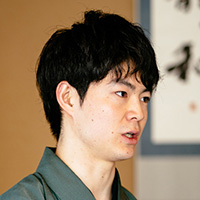 Ryo
Even though we all have experience drinking tea, it can be hard to train yourself to prepare your tea eight times a day.

Instead of getting used to it at home by yourself, having a system in place at your company where everyone makes tea together makes it easier to turn the practice into a habit.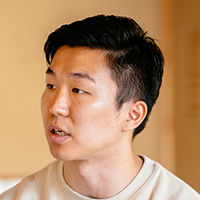 Dan
If your company tells you "it's time to go pour yourself some tea," I guess you have no choice but to rest.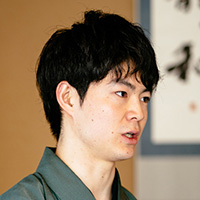 Ryo
My company, TeaRoom, provides tea preparation and ceremony services for companies. When we start working with a new company, we ask their management team to be in the driver's seat. Over time, I think it's important for management to learn how to serve tea on its own.

After all, historically, it was a common practice for the lord to treat those around him to tea.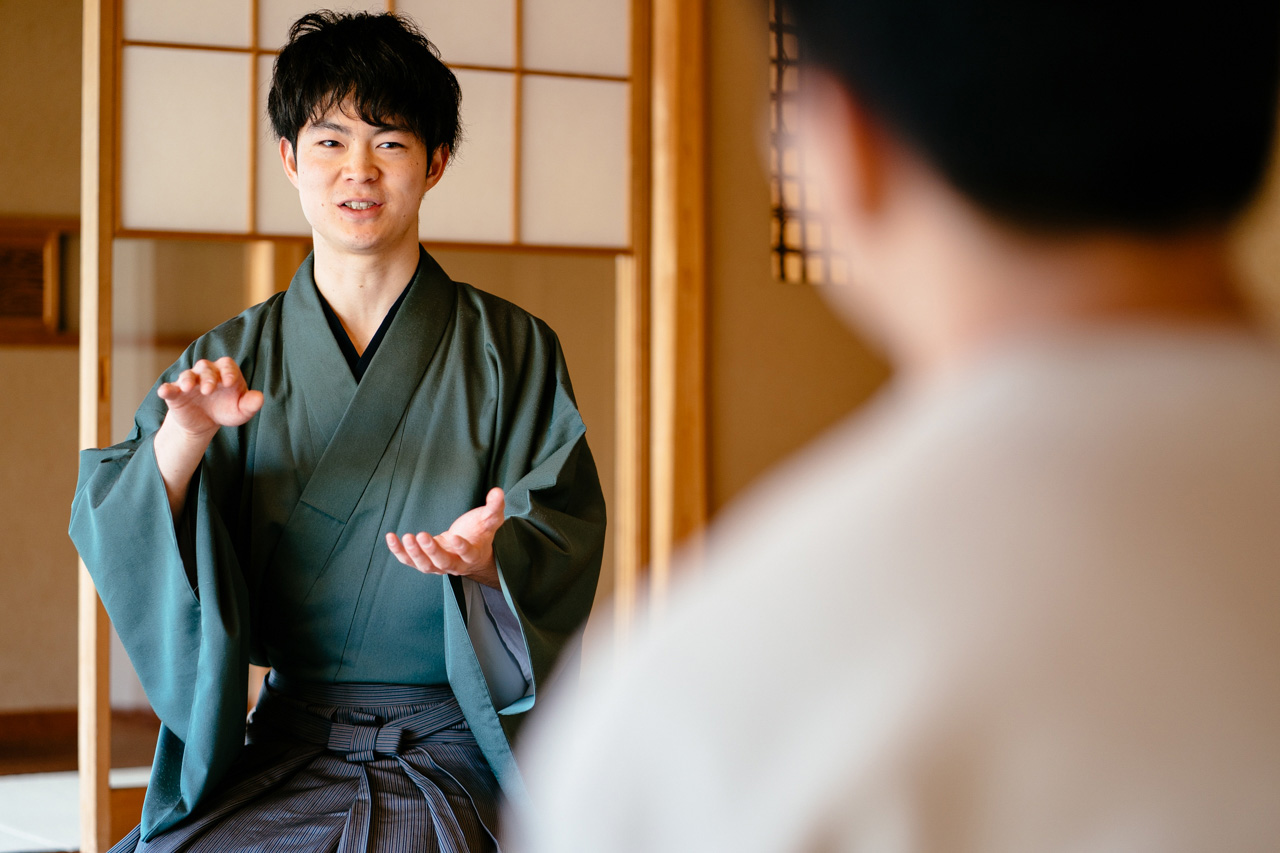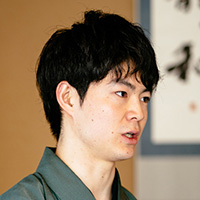 Ryo
In an environment where human resources have high mobility and everyone is simultaneously working on many projects, it's important for companies to strategically get their employees to rest.

When working, even if you're doing something you really enjoy, a lack of rest will negatively impact your productivity. I would like for management to be aware of the stress levels with their companies, and take responsibility for making decisions accordingly.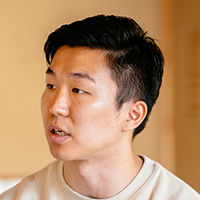 Dan
How do you get that culture of pouring tea to permeate within a company?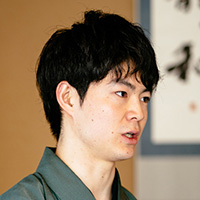 Ryo
If you're going to pour yourself a cup of tea, invite someone else to come along. For example, you can message a colleague on Slack. Tell them you're off to pour yourself a cup and offer them one too.

Having that giving mentality will provide you a sense of satisfaction and increased happiness, while also opening a new avenue for communication. If a culture of drinking tea can permeate throughout your company, entire teams will be able to rest together as a unit.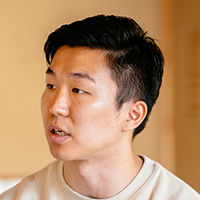 Dan
Does your company also have a culture of having tea?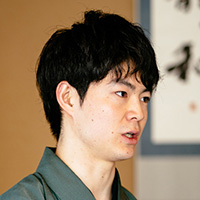 Ryo
Yes. When we gather everyone for a company meeting, we call that a "tea gathering."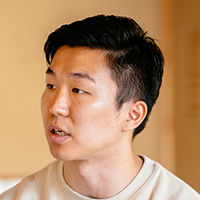 Dan
That sounds like a very amicable name for a meeting.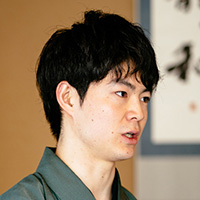 Ryo
I know from experience that meeting over tea helps put people's mind and body at ease, so that participants don't argue as much and the conversation can flow more smoothly. It creates a warmer and more relaxed atmosphere than if we were to get together and have a drinking party.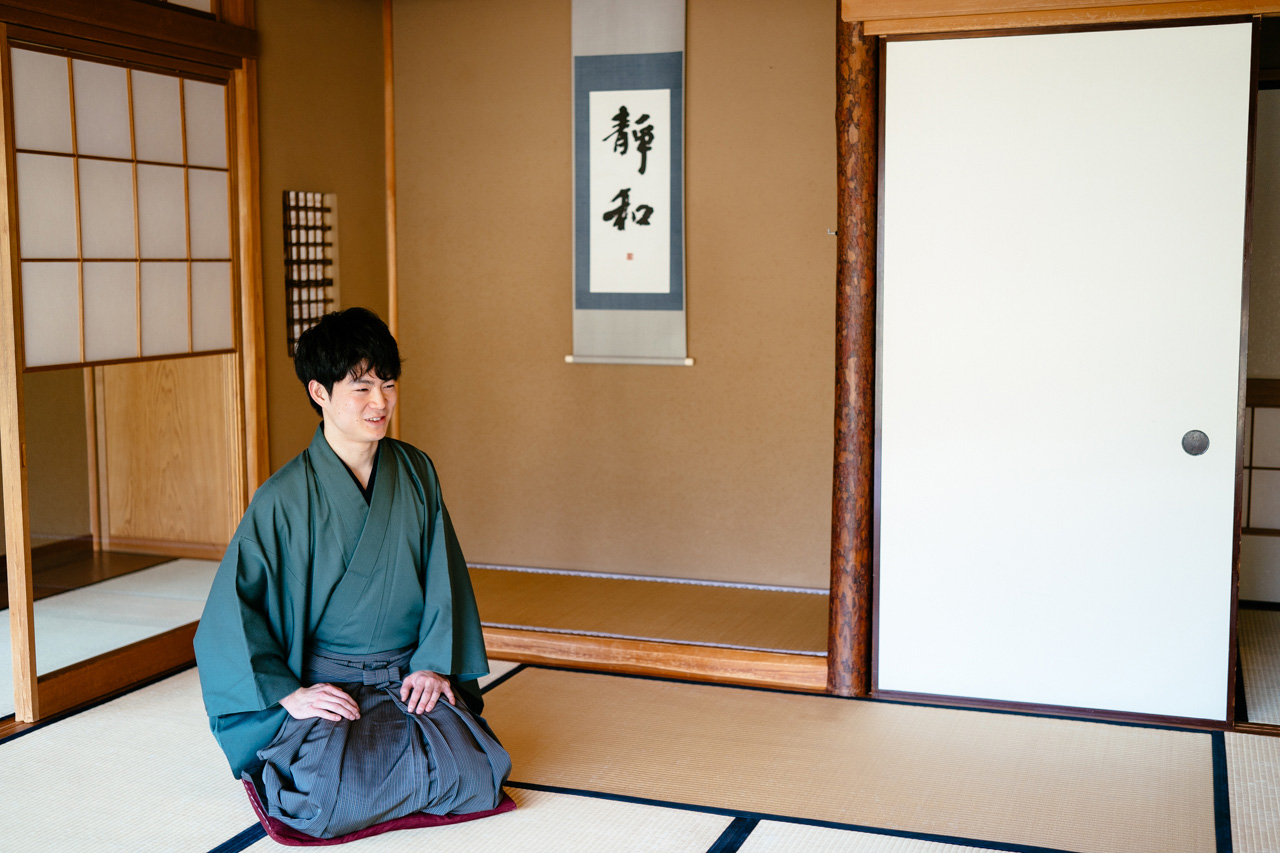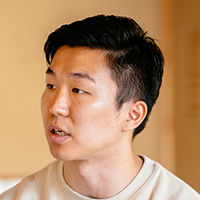 Dan
What should I do if individually, I want to get into the habit of drinking tea?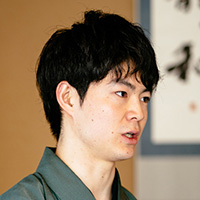 Ryo
You can do something as simple as hitting the "on" switch on your kettle every morning. Take a couple minutes in your day as a means to ensure that time isn't passing by without you noticing.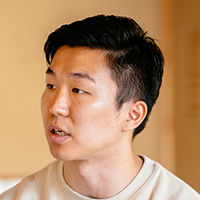 Dan
Even if you have to force yourself a bit, it's important to set aside some time for introspection, isn't it?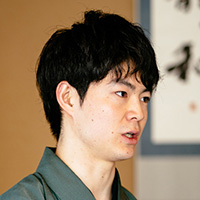 Ryo
At the beginning, just focusing on the fact that you are pouring yourself a cup of tea is a good enough start.
Flexibility can make time management more difficult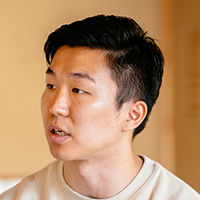 Dan
When it comes to rest, what do you think of this new mindfulness trend that we see spreading in the West?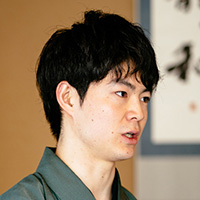 Ryo
Overall I agree with and support the progress of that movement, but there are a few things we should be careful about.

Mindfulness may be meant as a means to lower stress, but I feel like companies have been using it as a tool to maximize profit by boosting the productivity of their workers.

Mindfulness is different from Zen. According to the proverb "tea and Zen are one and the same" (茶禅一味), the tea ceremony and the practice of Zen share a common essence, so tea is deeply connected to Zen.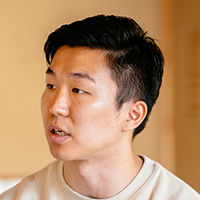 Dan
I always thought that mindfulness was part of Zen. What's the difference?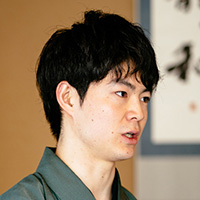 Ryo
The result may be similar, but the difference between Zen and mindfulness is that Zen isn't practiced with a specific goal in mind. You practice Zen because you want to, and that in and of itself is the goal.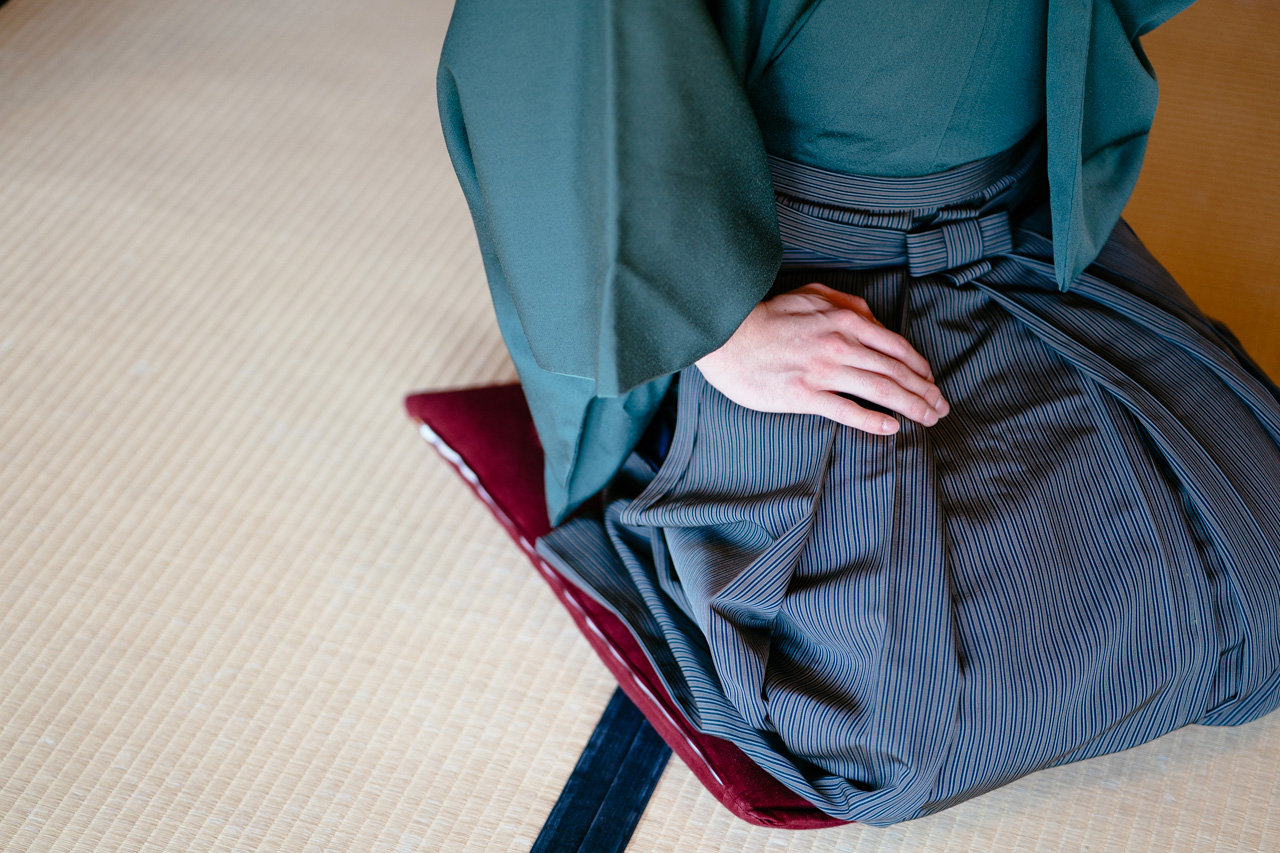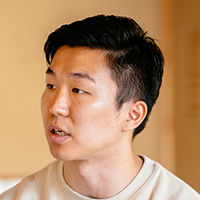 Dan
So my understanding then is that mindfulness, when used in the context of business, is practiced when one has a desire to lower their level of stress. On the other hand, Zen is practiced because one wants to practice it, and lowering stress is more of a side-effect.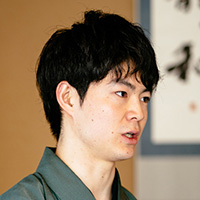 Ryo
That's correct. What we try to achieve through tea is to create a buffer between ourselves and the outside world. Having that buffer makes room for introspection, which in turn can lower stress. The ability to work more productively is just a side-effect of the entire process.

You can only create that buffer when you decide that your goal is nothing beyond the simple action of drinking tea. Doing so will help you focus on the changes going on inside your body, which in turn can help you get yourself back on the right track. That's why I believe in the ideal notion of tea and Zen being one.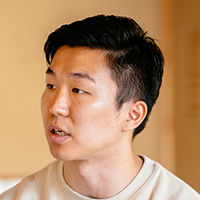 Dan
If your goal is to reduce stress, it sounds like both mindfulness and Zen would work. Why do you think the Zen-like rest you get from tea is so effective for our modern Japanese society?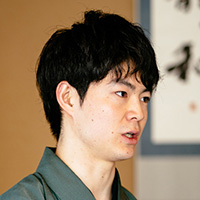 Ryo
First, we have to realize that we are being influenced by Western thinking. Mindfulness and Zen have both found a way to spread in the West and in Japan, but the way we used to conceive of work in Japan was completely different.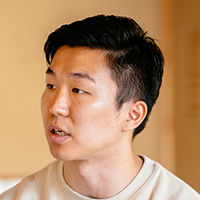 Dan
How so?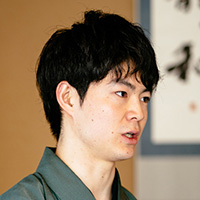 Ryo
In Western thinking, work and life are separate. Life is by definition the time we're not working. That's why stress reduction methods like mindfulness are used to increase work efficiency—more efficiency is directly linked to more leisure time.

In other words, work/life balance is a matter of time management.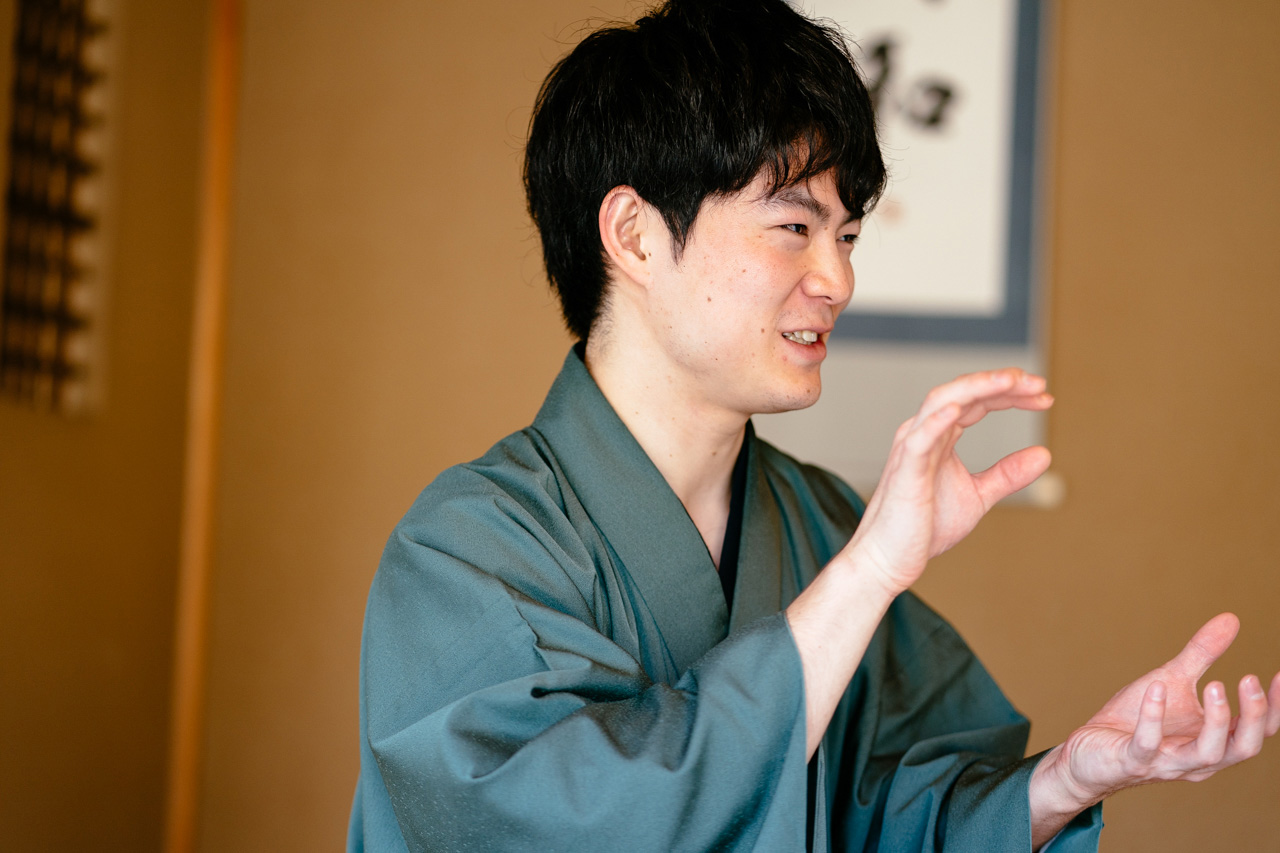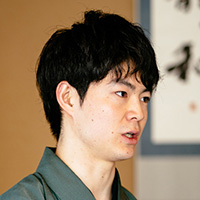 Ryo
On the other hand, back when we had peasantry in Japan, there was no boundary between work and life—to work and to live were one and the same. Because our way of work didn't conceive of work and life as being separate, Western-style time management didn't work for us.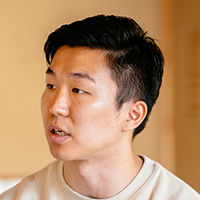 Dan
Recently though, as the Western conception of work is gaining traction in modern society, there are more and more people in Japan who are thinking of work and life as being separate.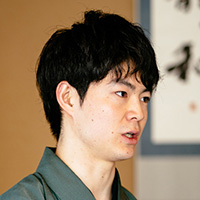 Ryo
That's true. Until now, in Japan the time we weren't working was considered private (or leisure) time.

However, because of how flexible our work has become, we are no longer able to separate our work from our private time. In that sense, our view of work today is actually closer to what it was like for Japan's former peasantry.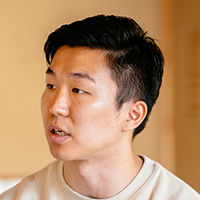 Dan
I've noticed in my experience, when I finish work I keep looking at work-related notifications on my phone, or I spend time doing other kinds of work on the side.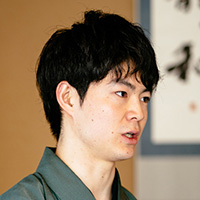 Ryo
That's often the case for people who can choose their own workstyle.

In that situation, you can't manage your work by only managing time. When you're considering how to rest under a flexible workstyle, you also need to keep in mind how much stress you face, and acknowledge the importance of stress management.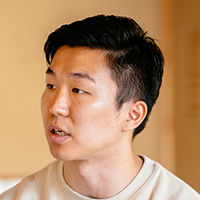 Dan
I see. Since nowadays we are no longer able to rest just by managing our time, using tea to create a buffer in our daily lives is an effective way of managing stress.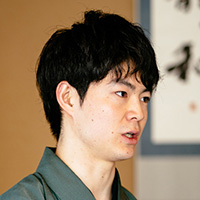 Ryo
In the future, I expect the influence of Western work culture on our society to grow. We will be subjected to new kinds of stress, for which we will need to come up with new mitigation strategies.

Looking to the lessons of the past, we know that drinking tea can help with stress by creating a time buffer between our inner selves and the world around us. This is why in my company, we choose the way of tea as our contribution to the happiness and well-being of society.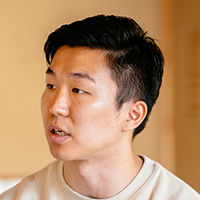 Dan
I see. As the way we work evolves, so should the way we rest. Thank you! From now on, I'm going to build that time buffer into my daily routine and try to get better at strategic rest.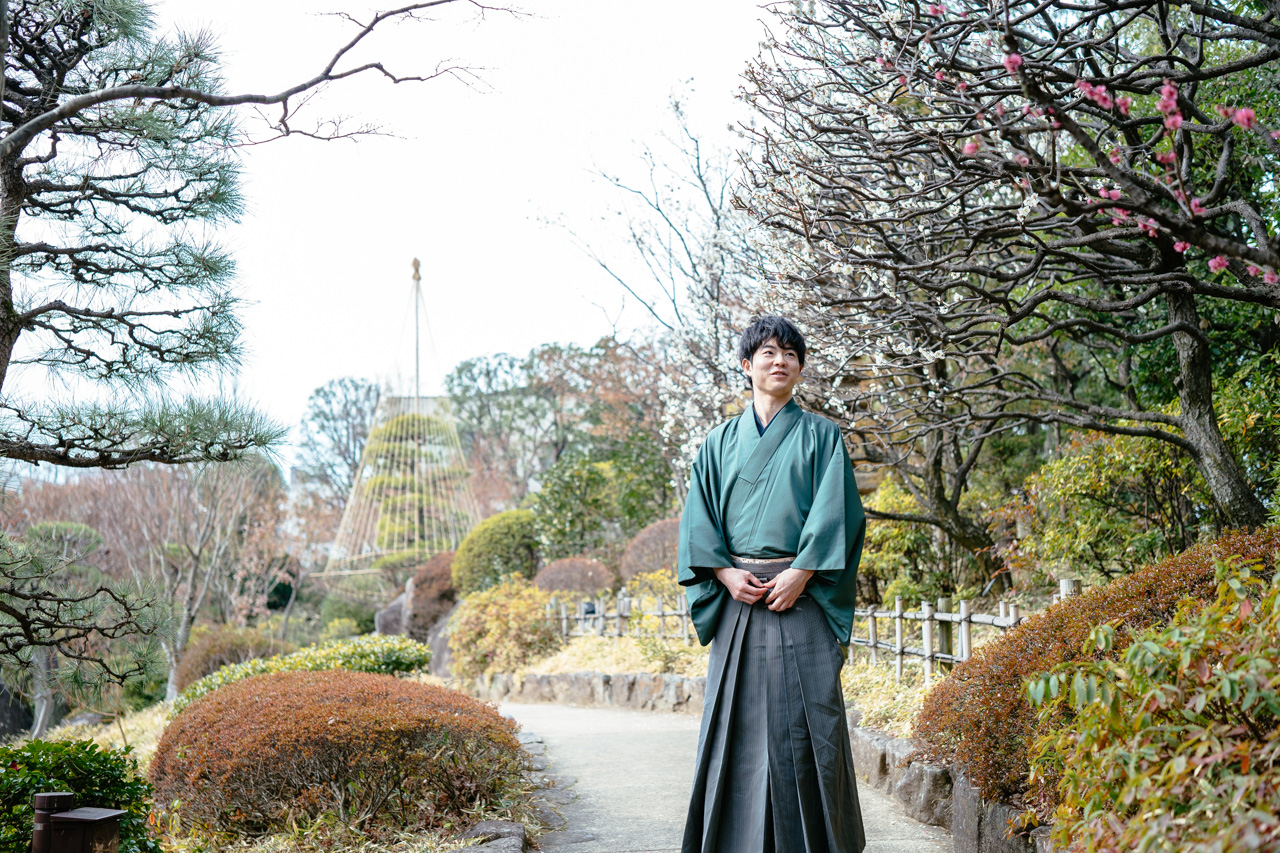 ---
Written in Japanese by Sonoko Ikeda. Edited by Dan Takahashi. Picutres by Hajime Kato. Translated into English by Alex Steullet. Edited by Mina Samejima. Special thanks to Ryo Iwamoto and Quan Pham for their help in reviewing this piece. The original version is available at the link below: