Succeeding in Life Starts With Rethinking How We Work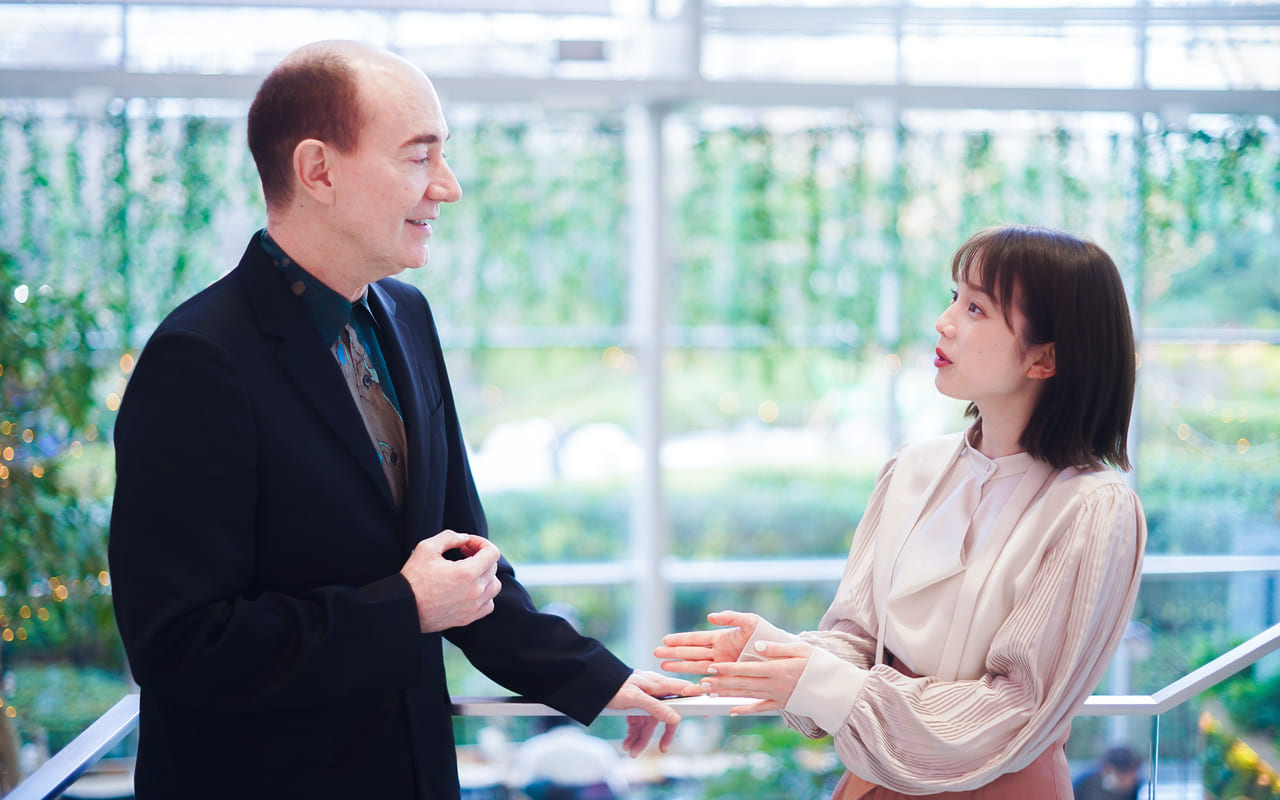 Do your best. Be yourself. Go the extra mile. The business world abounds with expressions that equate hard work with success. Yet how many of us are truly successful? More importantly perhaps, how many of us are truly happy?
If working as hard as possible automatically translated into joy and wealth, there would be no nation more prosperous than Japan. But for many Japanese workers, this unforgiving work environment has turned into a burdensome, if not miserable, daily grind.
The truth of the matter is that there are myriad ways to work yourself to the bone; only few of which open the door to self-actualization. To further grasp when and how trying one's best really matters, we invited renowned scholar and Japanese culture expert Robert Campbell and TV presenter and writer Ayaka Hironaka to discuss their experience with hard work. They were gracious enough to give us valuable insight on how to find one's self in a ruthless workplace.
Do your best where it actually matters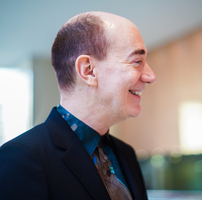 Robert
I'm very excited that we can have this conversation today!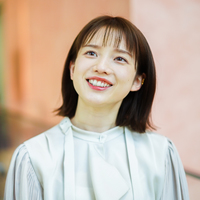 Ayaka
Thanks, me too!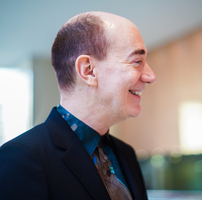 Robert
First, I'd like to talk about what it means to try your best at something. The definition can vary considerably from person to person, given that we each work different hours and in different environments. What does "try your best" mean to you?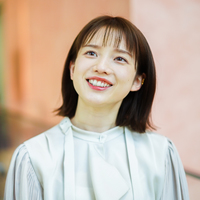 Ayaka
The first thing that comes to mind is a story a junior colleague of mine once told me—about Valentine's Day chocolates!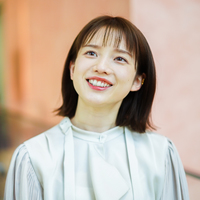 Ayaka
That person came up to me and asked, "How many of my colleagues am I supposed to give chocolate to for Valentine's? I want to give the right amount of thanks to all the people who helped me out at work, so I really want to try my best and get this right!"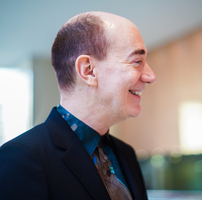 Robert
I see, so they wanted to convey gratitude.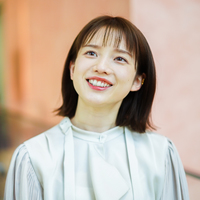 Ayaka
Yes, but don't you think putting that much effort into chocolates for colleagues is a bit strange? The same goes for me, since I used to behave the same way.

Shouldn't we be showing appreciation to our colleagues not by putting a lot of effort into which chocolates should go to whom, but rather by doing our best at what we're responsible for at work?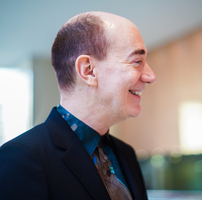 Robert
Those are indeed two very different kinds of effort. We can divide how people try their best into three categories. The first is overdoing things for no real reason, the second is being forced to overdo things, and the third is trying our best because we actually want to put a lot of effort into something. It sounds like you are advocating for the third, and against the other two.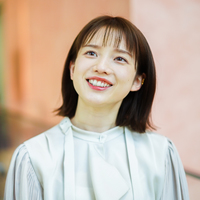 Ayaka
Yes, that's a good way to sum it up.

To put it bluntly, as long as I'm doing the things I have to do, I shouldn't be blamed for making mistakes on things I'm not responsible for. I just want to be able to focus on what I'm supposed to do, and not be evaluated based on other criteria, like choosing chocolate.
Wearing exhaustion as a badge of honor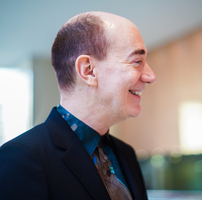 Robert
I don't think us humans are particularly robust creatures. That's why it's so important we sometimes stop working and talk to one another—take back control over our personal time and space.

While overwork can sometimes be caused by getting too caught up in our work, I worry more about trying too hard for the sake of our relationships and how we're perceived by others. Which is why what you mentioned earlier is so important: We need to figure out what is actually pushing us to try our best.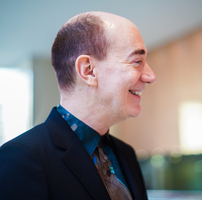 Robert
In Japan in particular, the societal norm is to show others that you're always working your very hardest; and we see this norm reflected in language. A common way to greet other people at work in Japan is to use the expression otsukaresama (お疲れ様).

As a matter of fact, I've been to many kinds of workplaces throughout various industries and nowhere have I seen otsukaresama used quite as much as in your line of work: television.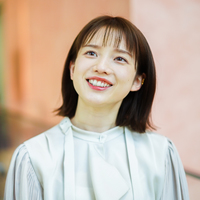 Ayaka
I know what you mean. (laugh)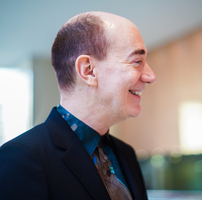 Robert
The word itself doesn't have a deep meaning—it just marks a pause in the conversation before moving on to the next topic. However, in English it loosely translates to "You look tired."

If you're constantly being told you look tired, chances are you'll begin to feel tired. Through the power of self-persuasion, talking about fatigue is in and of itself exhausting. Once everyone is exhausted, that exhaustion gets interpreted as a sign of how hard you're working. For that reason, you often hear people say with pride things like, "I only slept three hours last night," or "I didn't even have time to eat." Constantly talking about fatigue puts people into the unhealthy habit of wearing their exhaustion as a badge of honor.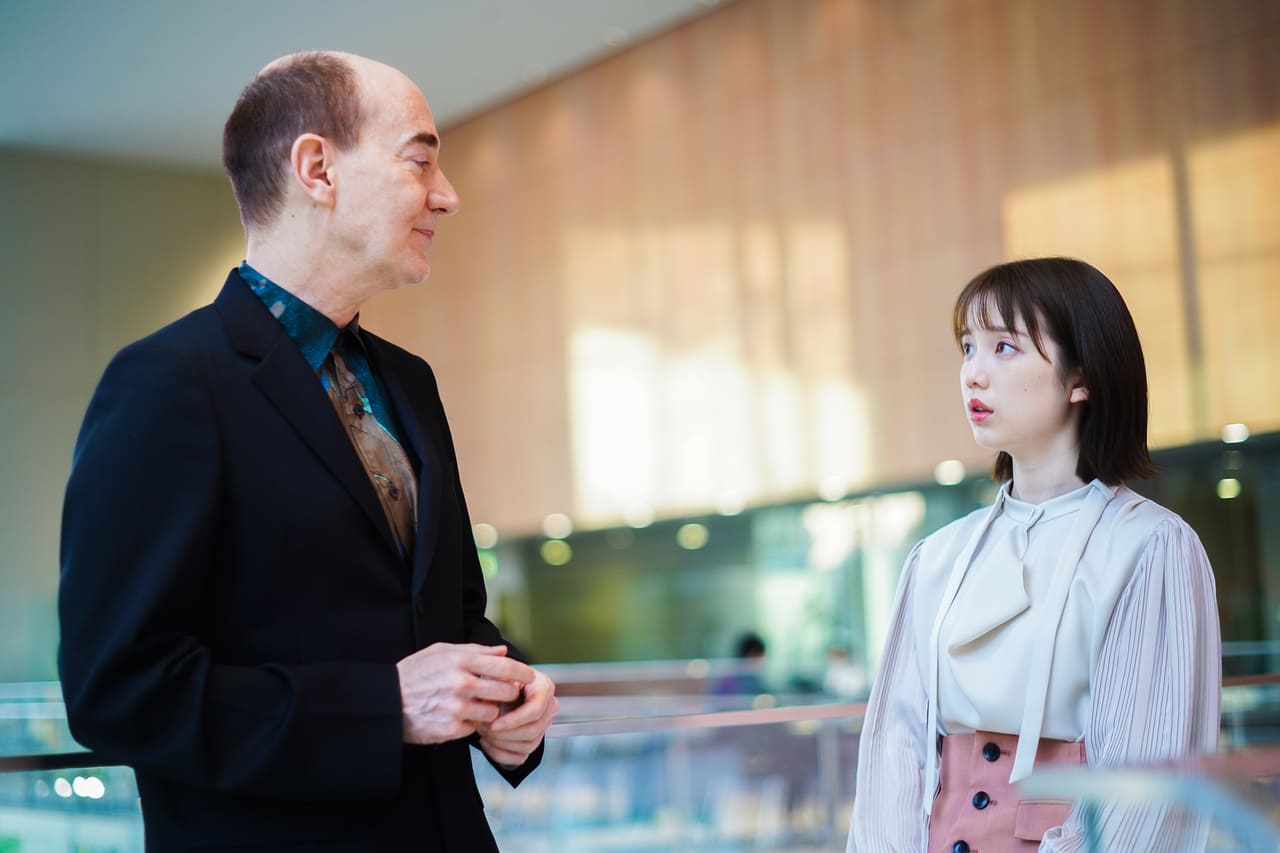 Rethinking our relationship with our companies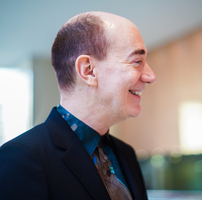 Robert
There is evidence that in Japan especially, workers tend to put the needs of their company before their own. According to one survey, Japanese businesspeople are less willing to self-improve and more willing to work at the same company for a long time than businesspeople from other countries.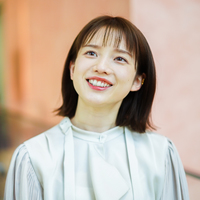 Ayaka
Employees should be more willing to use their companies to their own advantage.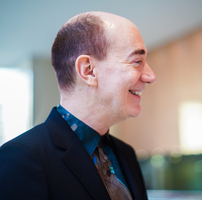 Robert
Absolutely. I think that would be better for all stakeholders, including the companies themselves!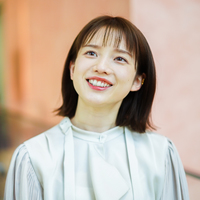 Ayaka
Companies are in essence just organizations that bring together dozens—if not hundreds—of people, so they would seem like a great place to learn from others and improve oneself.

We should be thinking of companies as a place where people can become who they want to be.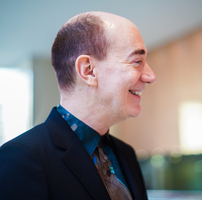 Robert
What makes you think that?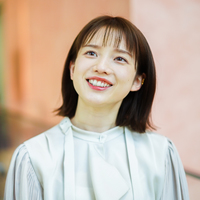 Ayaka
A few years ago, I noticed that I was letting myself be consumed by my company. That's why I decided to change my way of thinking and instead of letting the company take advantage of me, I would use the company to extract the benefits I wanted for myself.

Since then it's been very important for me to do what my company expects from me to the best of my ability while also communicating what I truly want to do. Even if you want to take advantage of your company, you can't just skimp on what's required and only do the things you want.

By both doing what I have to do and telling people what I want to do, it's as if my territory has gradually expanded. I've had more interesting opportunities to do meaningful projects with those around me.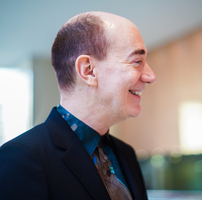 Robert
That's great! I've had similar experiences.

When you put in effort to do your work well, people will notice and you'll end up with more opportunities for collaboration. In my case, it has led to people I'd never thought of working with coming up to me with opportunities.

Sometimes unexpected situations arise, wherein one person's work can become a valuable asset for another. These newfound opportunities can take you down an unforeseen path, revealing a whole new trajectory for your career.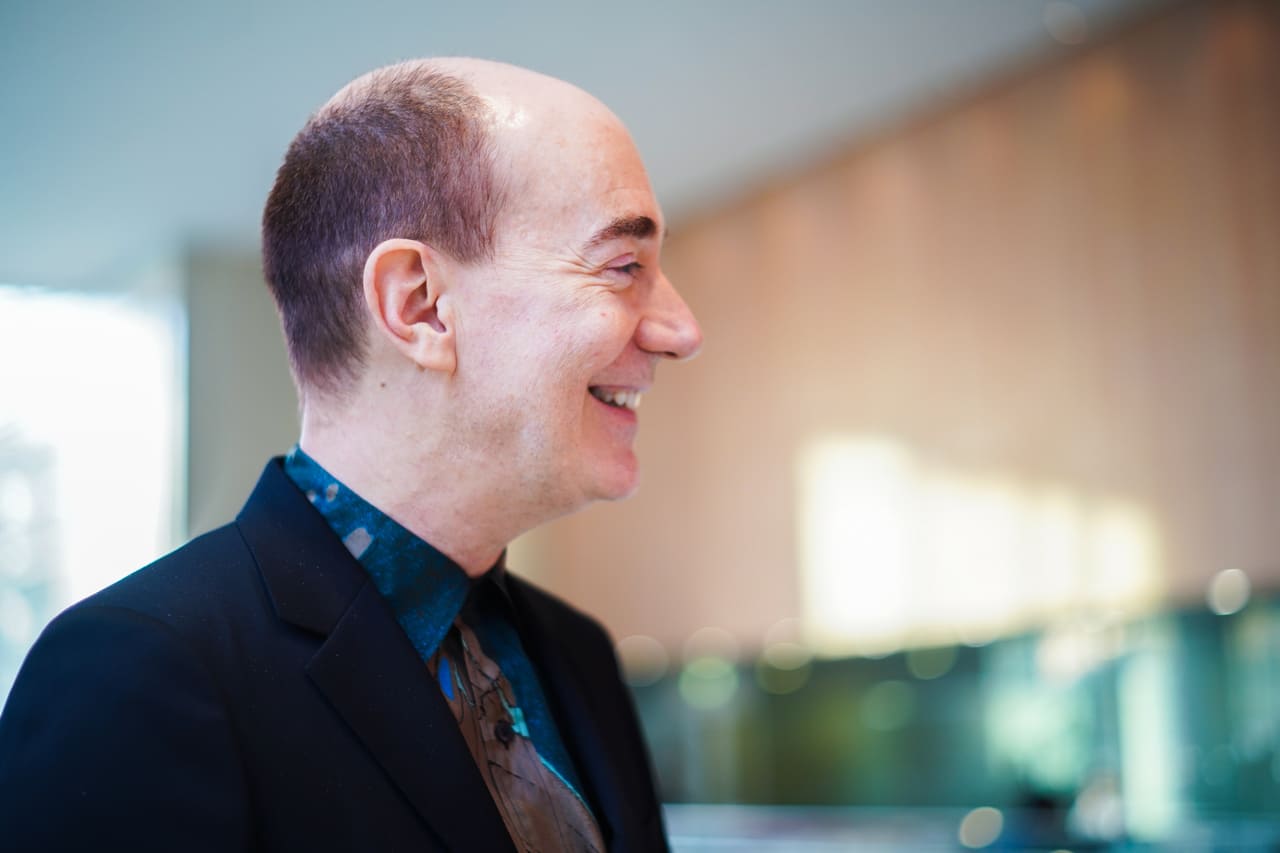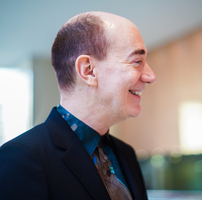 Robert
However, people need to be extremely attentive to their surroundings for these opportunities to arise at all.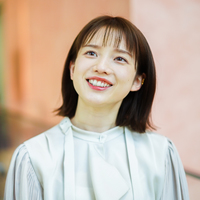 Ayaka
That makes sense. In my case, writing has always been my dream. When I became a TV presenter, I never really thought of it as my whole career, and continued to pursue my life's work by writing.

One day I had the opportunity to meet someone working as an editor, and I was able to show them my writing. From there, things lined up one after another and we ended up talking of making a series.

That's why, even if your dreams aren't yet that well defined, it's important to hold on to them and give them shape as you move forward.
Nobody is just one thing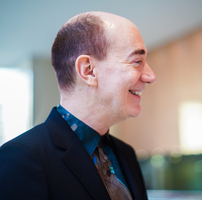 Robert
When you decided to engage upon the path of doing what you really wanted to do, did you ever hesitate to distance yourself from your image as a female TV presenter?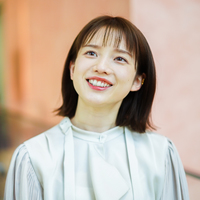 Ayaka
Never. It's not as if I were born to be a presenter.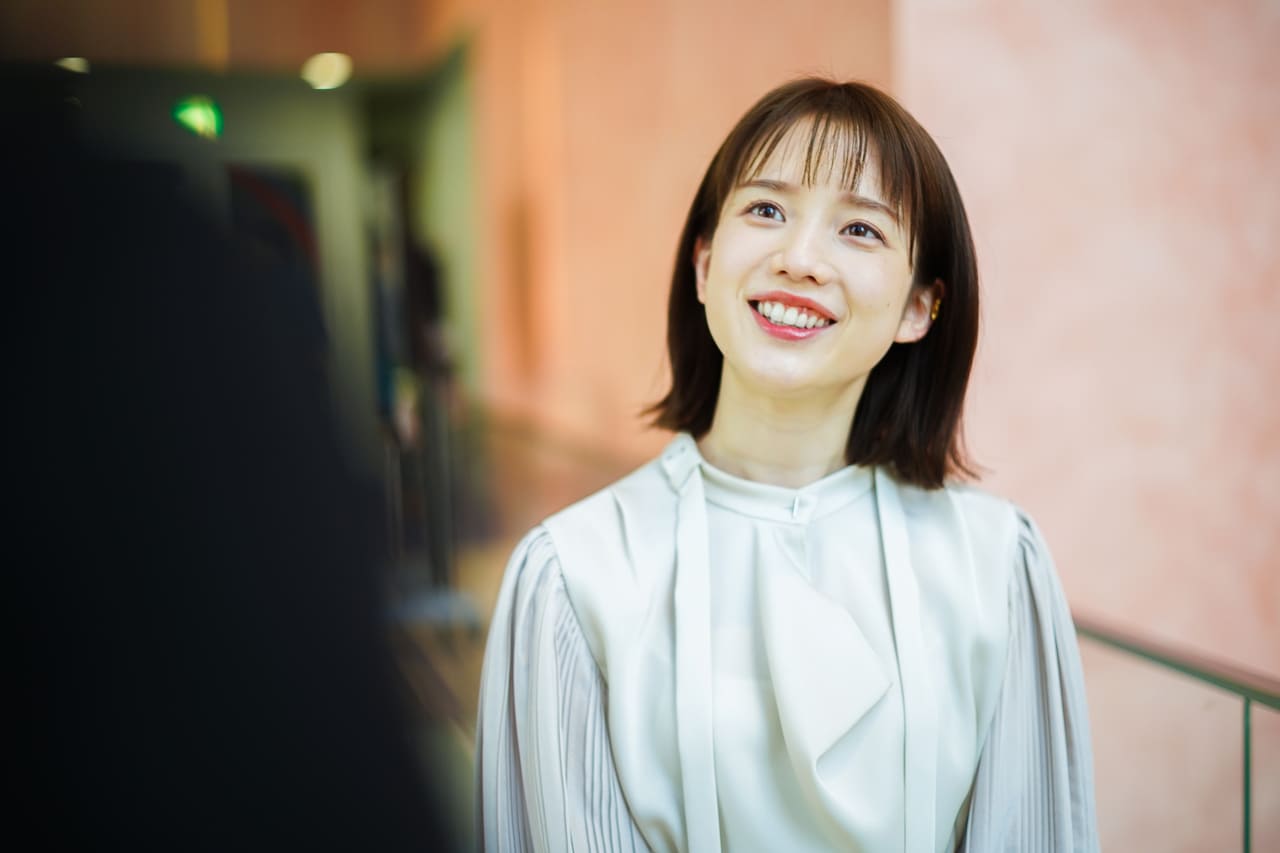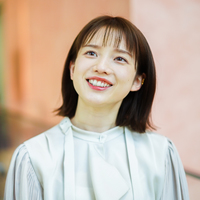 Ayaka
If you look at the 20-something years of accumulation of life that makes up Ayaka Hironaka, female TV presenter is nothing more than one category among many.

That's why I've honestly never felt the need to conform to a given mold. How about you, do you feel like your image has changed over the years?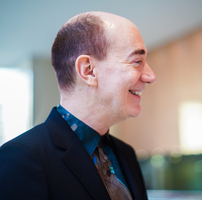 Robert
I've never really thought "this is who I am." I see my identity as not being fixed; like shaving a block of ice, molding it gradually into the shape I desire.

I have several personas that I can put forward, whether it's the face I show when I appear on a variety show, or the one I show as a researcher and scholar. But deep down, all of those manifestations of my inner self are connected to a common core.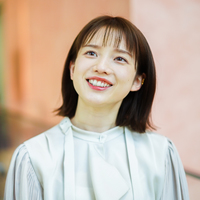 Ayaka
I see.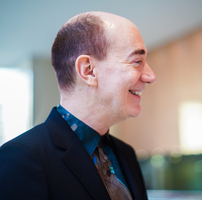 Robert
Another way of looking at it would be to say I'm indecisive.

My job is to conduct research on the history of language, extract the value behind certain expressions, discover what happens when expressions are replaced, and how new value is assigned. I think who I am fits quite well with what I do.

Do you worry about what others think of your decision to do other things in parallel to your job as a TV presenter?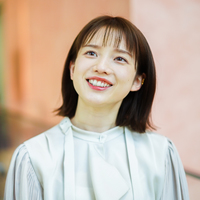 Ayaka
When you're in my line of work, there will always be a certain number of people who will criticize you no matter what.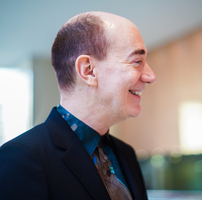 Robert
I see what you mean.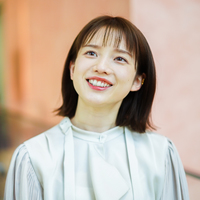 Ayaka
There was a time when I couldn't help but let myself get hurt by such opinions, but over time I realized just how negatively they were affecting me, and I learned to tune them out entirely.

I still value the opinions of my friends, coworkers, and those with whom I have a direct line of communication. I can listen and have a conversation with the people who know me for who I am, and voice their opinions accordingly.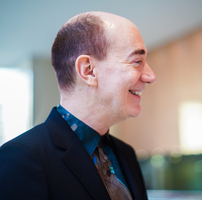 Robert
So that side of you is different from the side that you would typically show the world.

I think it's important to have a community with whom you can share the real you, rather than speaking to the world at large. After all, the concept of "society" isn't something you can really grasp in real life.

That's why I too make a point not to care about opinions from people whose name or contact information I don't know. Even if they're saying nice things... I mean, maybe a little, if they're saying nice things. (laugh)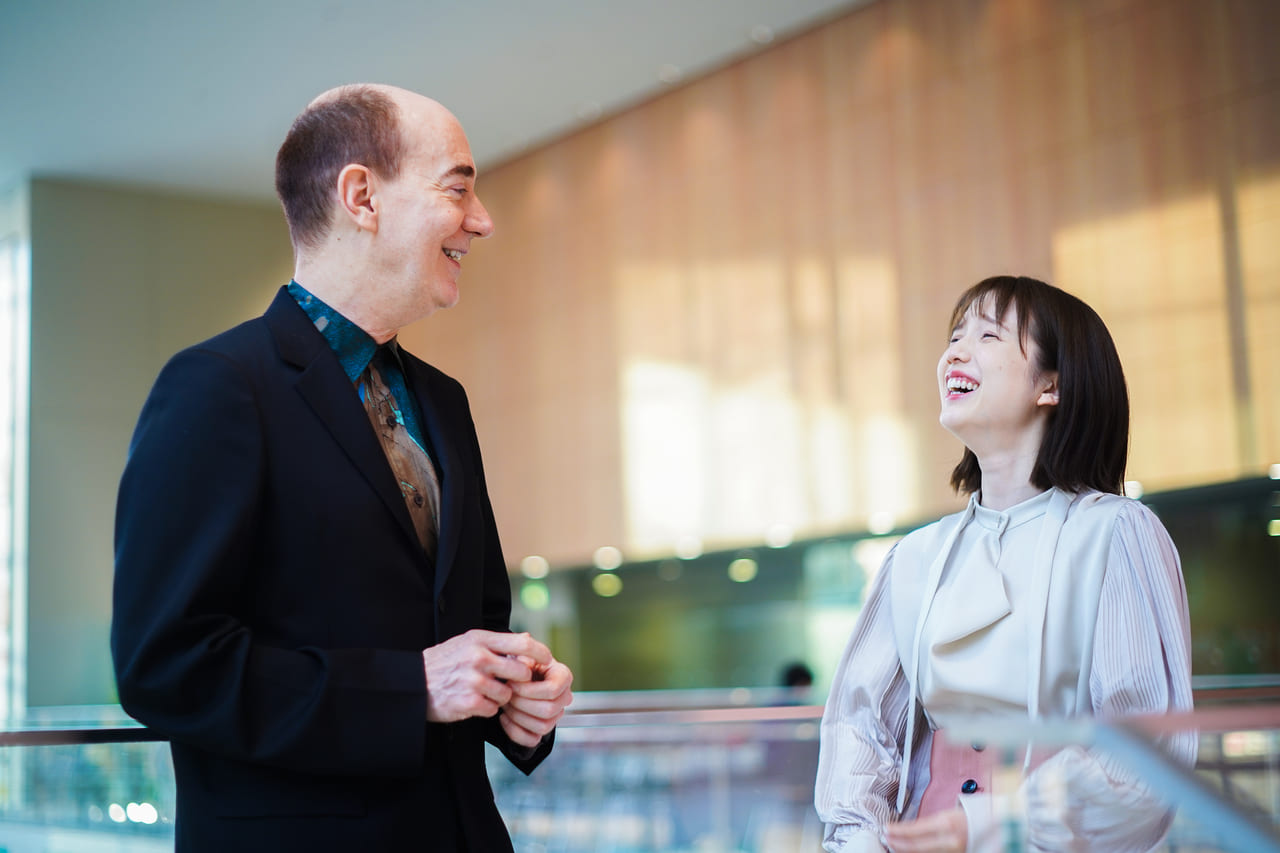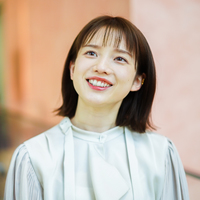 Ayaka
Have you ever been in a situation where you worked yourself to the point of exhaustion?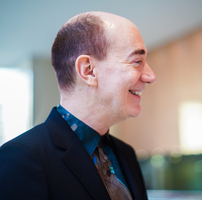 Robert
Before I get to that point, I find a way to refresh.

Whether it's eating something tasty, exercising, having a glass to drink, petting my cat—I also like to look at distant landscapes. That's why going to remote Japanese onsens (hot springs) helps me recharge.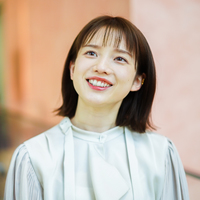 Ayaka
It can be hard to know what to do to recover when you're under a lot of stress. I guess for that too, it's important to get to know yourself.
Dividing society into categories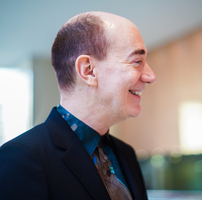 Robert
Japan has always been a society that has attached particular importance to people's roles. People here feel a strong sense of reprobation if they step out of the role or work that is expected of them.

Historically in Japan, status at birth determined everything, from the way you were allowed to behave, to the patterns and fabric of the kimono you could wear. People back then worked hard to associate outward appearance with who they were on the inside.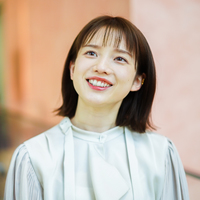 Ayaka
So you could know everything about a person just by looking at them.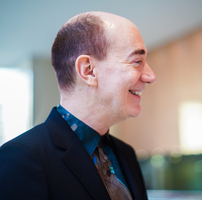 Robert
Categories aren't in and of themselves entirely bad. Our brains use categorization to make sense of the world, so we can't disregard them entirely. For instance, we've seen historical cases of brilliant individuals who were wrongly categorized, unfairly judged by their contemporaries, and ended up completely misunderstood, driving them to mental illness or even death.

That being said, nowadays people like yourself no longer have to be pigeonholed into narrow categories like "female presenter." You have the opportunity to break out and show that you can be other things too, which would have been inconceivable in the past.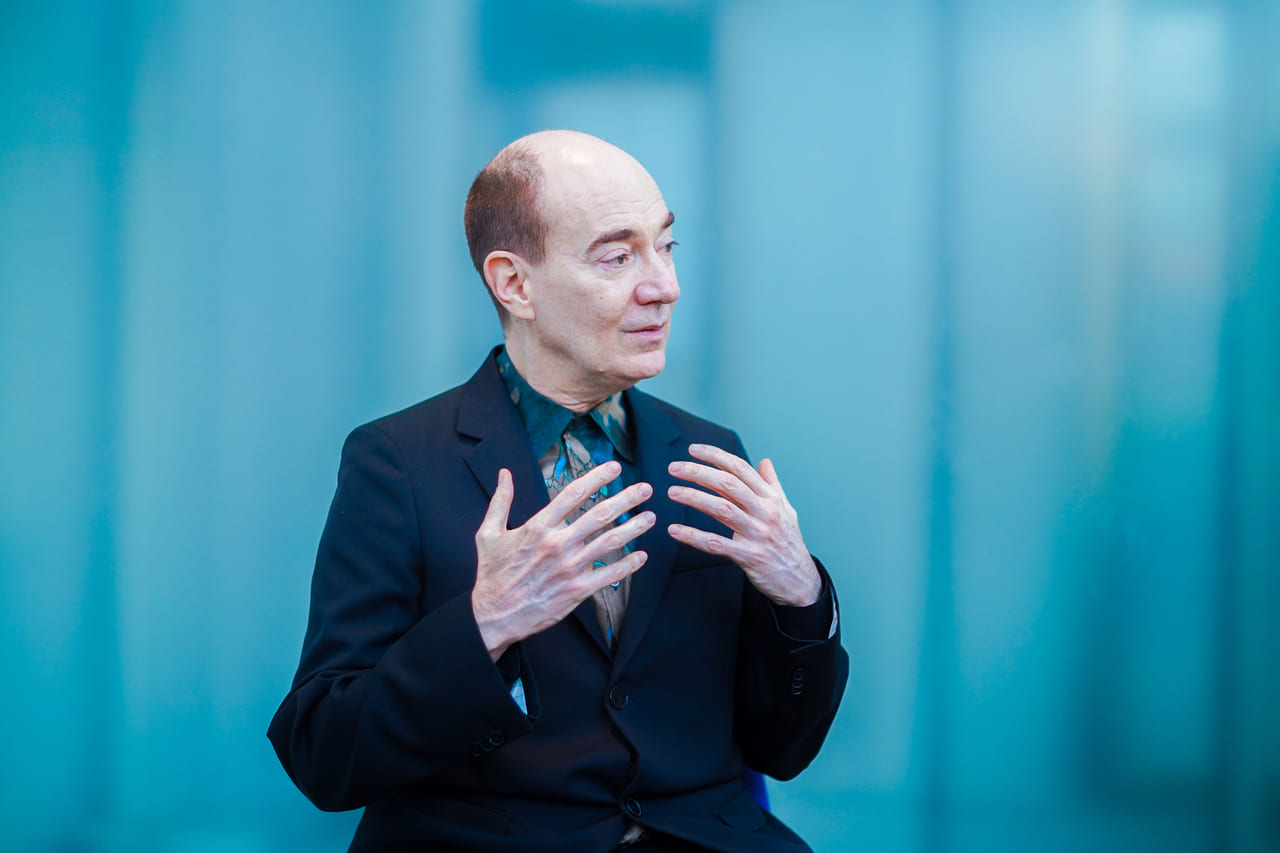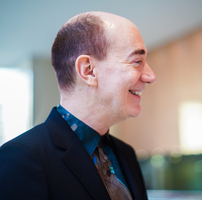 Robert
Being judged based on a category rather than my performance is something I'm intimately familiar with. Since I came out as gay, I've had a lot of sexual minorities come up and ask me for advice. They would often tell me that they simply couldn't come out about their sexuality in the workplace.

I don't think it's necessary to come out in all circumstances, but what they were telling me was that due to a lack of understanding from their direct supervisors, they feared there was a strong chance they would miss out on opportunities.

In Japan, we're slowly getting used to seeing sexual minorities on our television screens every day. However, in most places around the world, it's still uncommon to have people come out and openly say "Hey, I'm a sexual minority" when it isn't related to their work. We are just starting to see it in the West, but that's it.

People still feel gripped by the creeping anxiety that at some level they won't be accepted for who they truly are.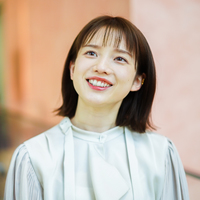 Ayaka
It's like an invisible fear.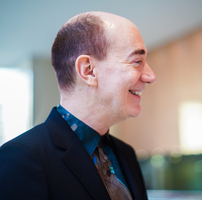 Robert
And it's not limited to sexual minorities. Once people start saying to each other "that person's a bit different," it can be hard to recover socially.
The social scoring system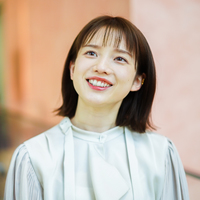 Ayaka
I feel like there's a trend in society of grading other people and lowering their score based on how far they are from what would be considered "normal."

In my work, I haven't yet made it to the level of middle management, but from where I stand, it seems like when organizations evaluate people, they tend to want to remove points rather than add them.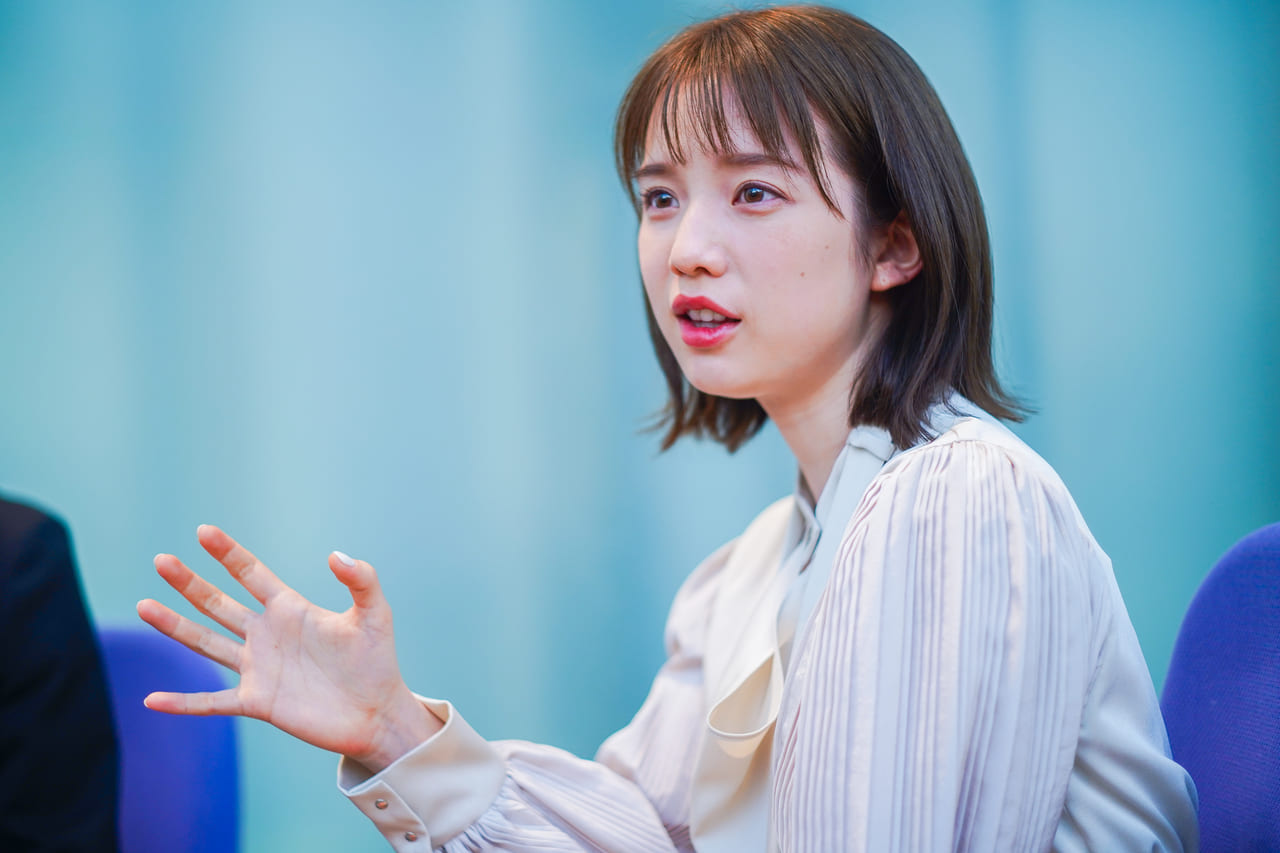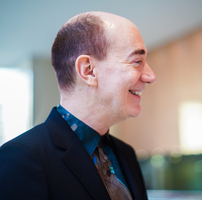 Robert
I see what you mean.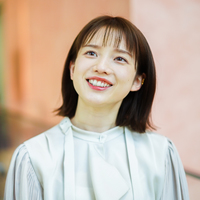 Ayaka
When working in an organization, there really isn't that much any one individual can get done on their own. Therefore whole teams benefit when individuals specialize in the things they're really good at. Instead of losing points for not being able to do something, we should gain points for what we're able to do and focus on the positive.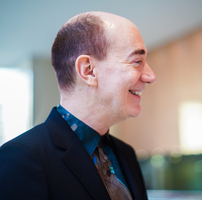 Robert
A positive scoring system. I think that's fantastic.

This is your eighth year working for your company, right? I hope you keep that way of thinking five years down the road, when you'll be in a position of greater authority.

I'll also often find myself in meetings where I'll listen to someone speak and feel that negativity oozing out of every word they say.

It would be impossible to go back over every comment and add, "Well, you know, there's also this positive thing you haven't mentioned." But not doing anything would also be wrong, so first I try to store everything they said in a corner of my mind.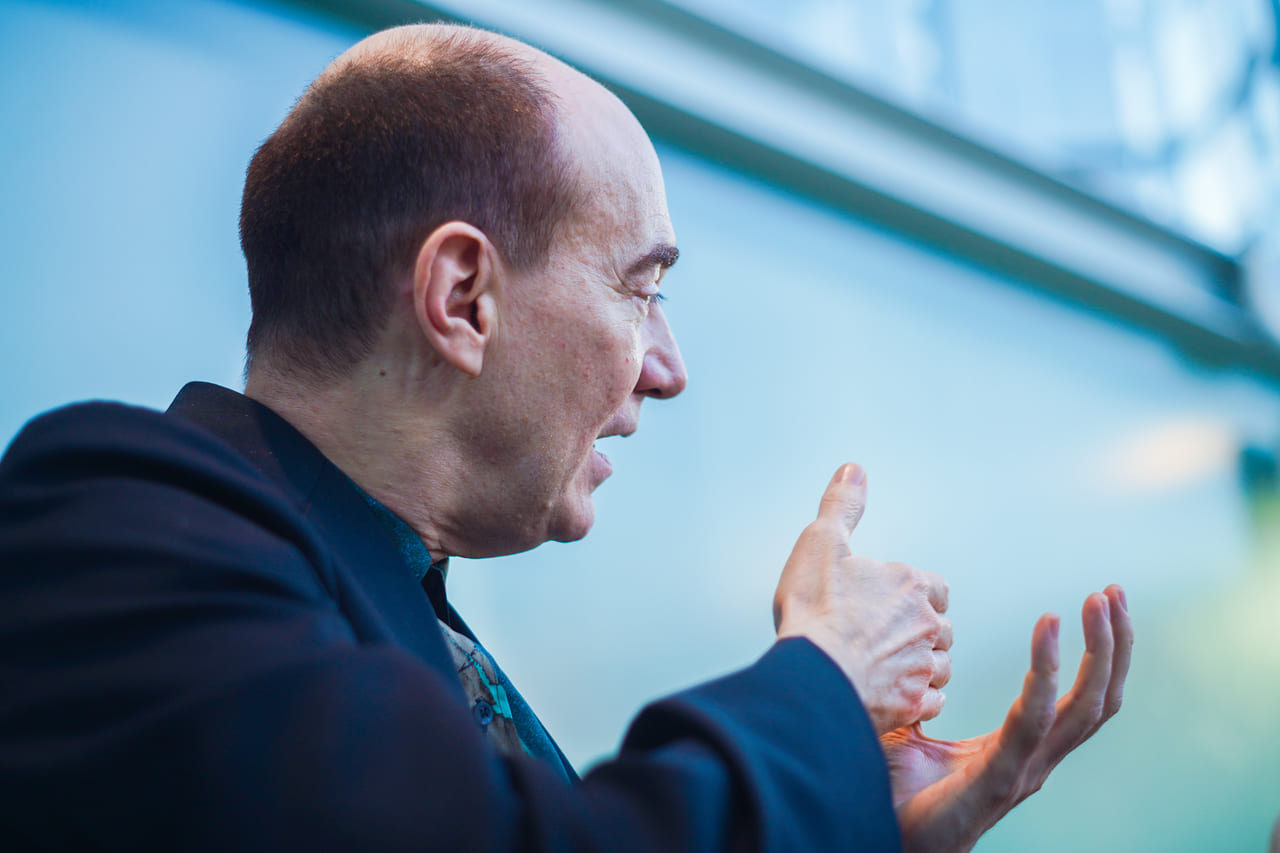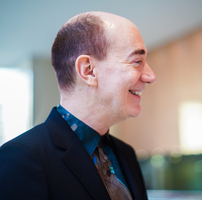 Robert
For example, if a person keeps listing off negative points about someone else, I'll think to myself, "What about the things this person can do, and has actually done so far?" It's natural for any human being to have good and bad things about them.

If more people—particularly team leaders—are able to adopt this way of thinking, I think the workplace will become more comfortable for everyone.
Society needs you to speak up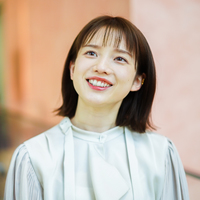 Ayaka
Do you find peer pressure to be particularly strong in Japanese culture?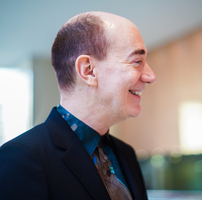 Robert
Being sensitive to what other people think and feeling pressure to conform is of course not limited to Japan.

That being said, Japan has built a public education system in which everyone is expected to advance in the same direction, and there is little tolerance for stepping out of line. It's a culture that attaches particular importance to the ability to conform.

While this way of educating people has its upsides and downsides, I believe that five to ten years from now, it will be much better for both individuals and companies to do what you mentioned earlier—namely to use the company as a tool for personal advantage.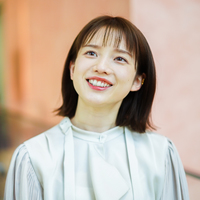 Ayaka
So it will become better to move forward as individuals.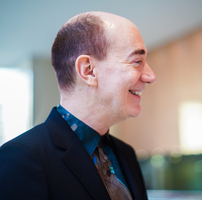 Robert
Japanese society is slow to change. Even when a few people start speaking up, that change will take time.

That's why if you notice a problem, you have to act on it as an individual. We need more people that have the courage to raise their voice and clearly state when they think something needs to change.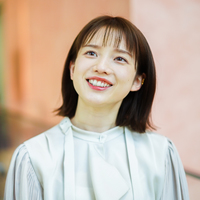 Ayaka
That takes a whole lot of courage, given that doing the same as everyone else has been so deeply ingrained in our society.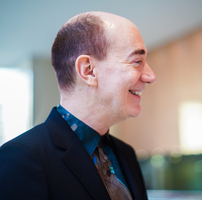 Robert
The justification I often see for people not voicing their convictions is that Japan is a society that values peace, and nobody wants to take responsibility for being the sole individual to disturb that peace.

However, even if you act based on egotistical reasons at first, that can have positive repercussions for many of those around you. That's why when it comes to our behavior, the best is to make cool-headed decisions based on what results we personally think would be the most beneficial.

When you were in a position where you had to summon up your courage and start something new, have you ever felt anxiety from what others may think, or how they might criticize you?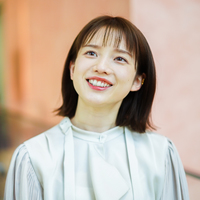 Ayaka
I do get this brief, violent stinging pain.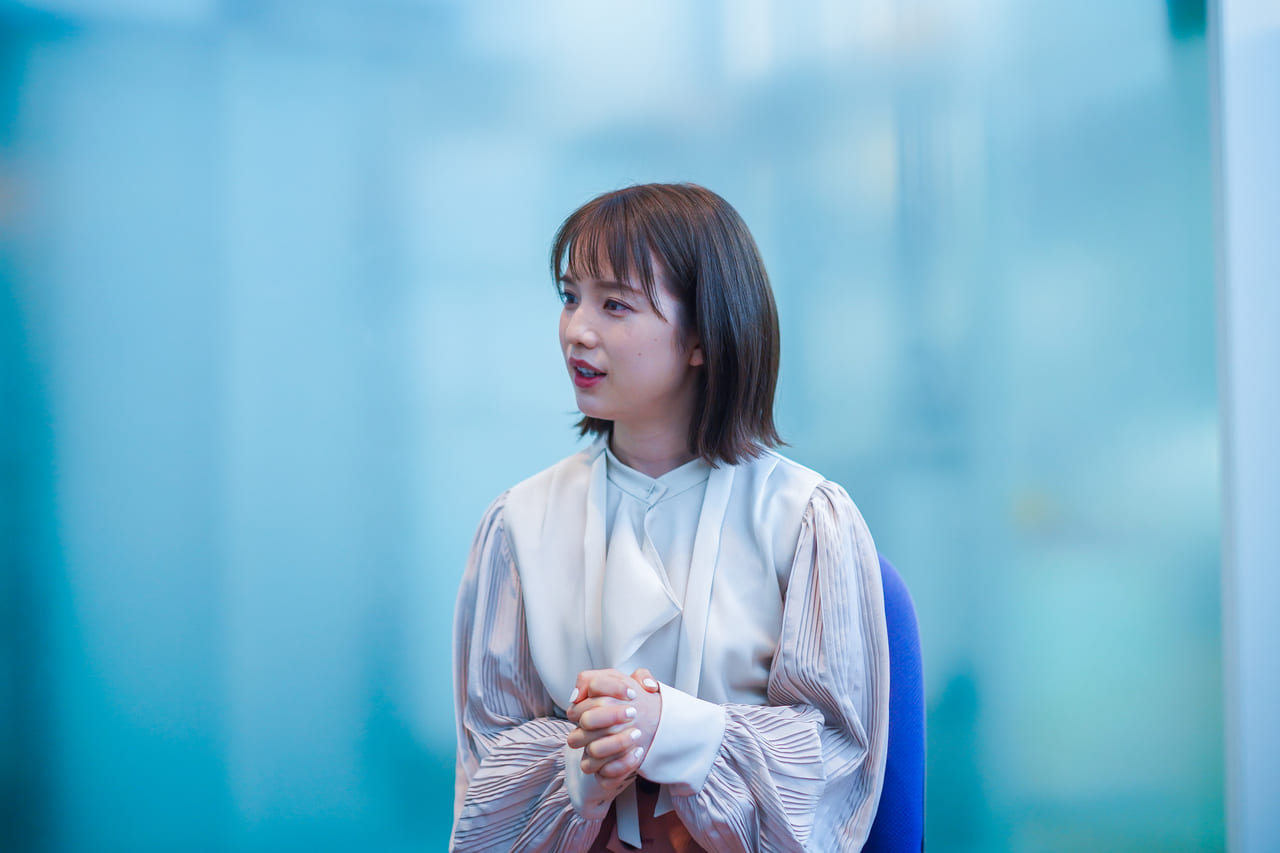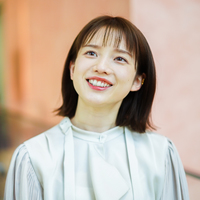 Ayaka
However, trying is only embarrassing for a moment, whereas not trying is embarrassing for a lifetime. When I start thinking of the long-term benefits of speaking out, I find the courage to say what I truly feel. It will be better not just for me, but for everyone if those around me at the workplace get to know the real me.

To be honest, it only takes real courage the first time around. After that, once you get to the second or third time, not only do you get used to the response, those around you become more understanding of what you're doing.

I'm alright with those I work with thinking, "There she goes again, saying whatever's on her mind."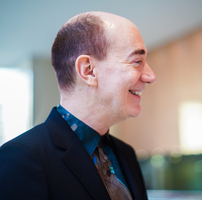 Robert
I've gotten to a point in my career where I'm often seen as the person who knows things, but there are plenty of things I don't know, as well as things I get wrong.

Of course I still regret making mistakes, but I've learned to say what I think without fear of messing up.

I've noticed that in fact, when people find out that I own up to my mistakes, they trust me more overall. That's why I believe it's important to mess up just a bit sometimes.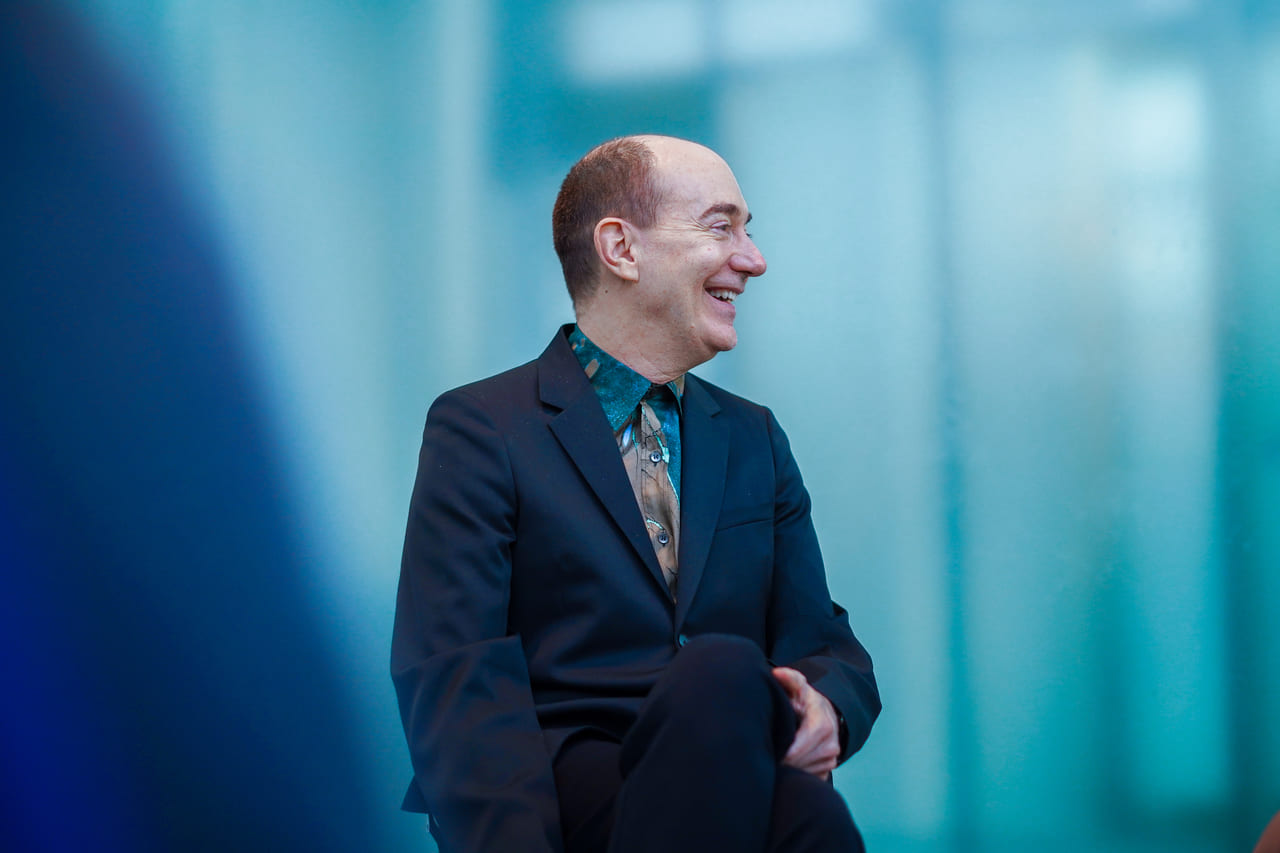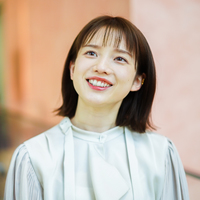 Ayaka
Showing a bit of weakness can be charming in its own way.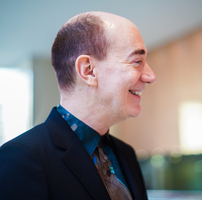 Robert
As humans, we're attracted to things that are not completely perfect, but rather just a bit rough around the edges. Those things seem more natural than something aseptically pure and polished.

I understand the desire to avoid pain and discomfort, but I feel that before you end up hurting yourself badly and losing everything, it's better to build up immunity by letting yourself make a series of small mistakes.

Those little mistakes are part of what makes us who we were, and we can't be our true selves without making a few mistakes here and there. Although I'll admit, it can sometimes be hard to control your mistakes and keep them small.
---
Japanese article by Monaka Sonoda. Photographs by Moronnon. Edited by Nanae Matsuo of Note Ltd. Put together by Mina Samejima. English translation by Alex Steullet, edited by Mina Samejima. Japanese articles in two parts available at the links below.