A Slow Return to an Unnatural Habitat―Polar Bear in an Office Chair (Episode 4)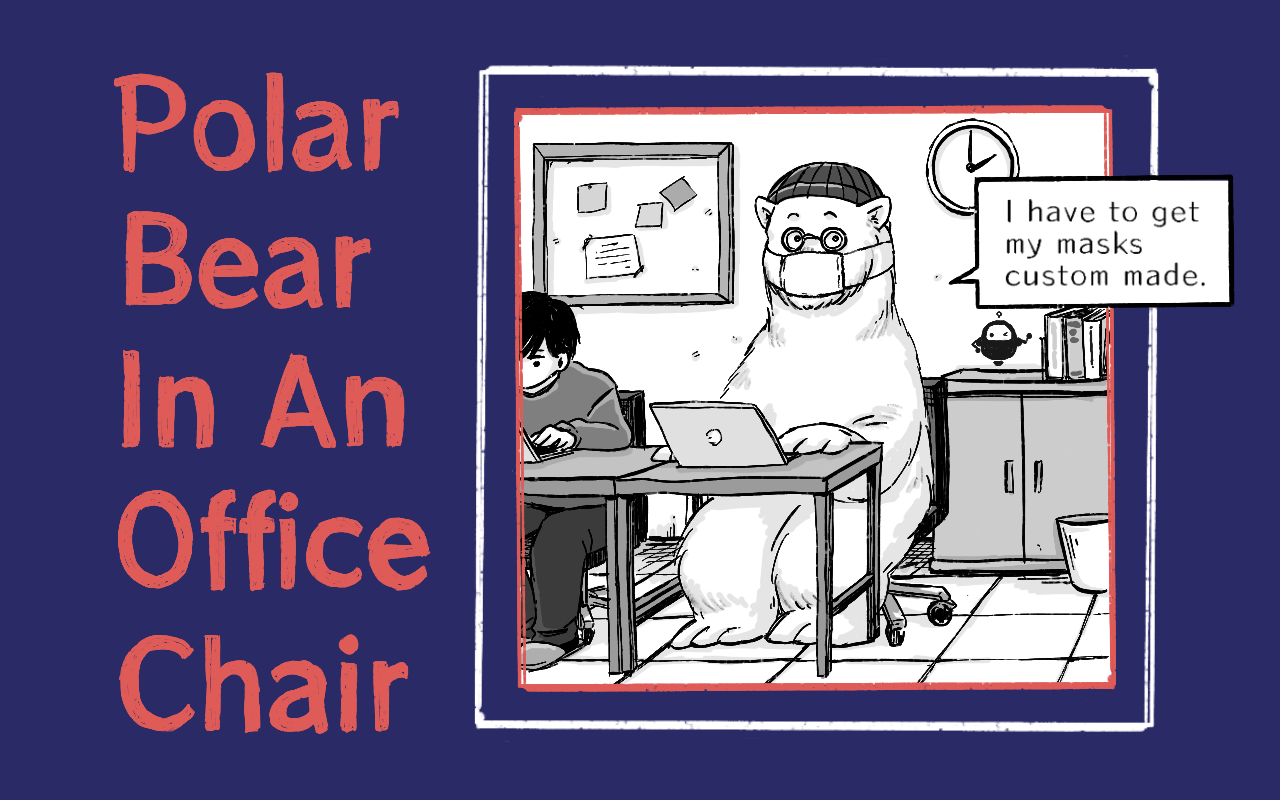 A few years ago, I left my public sector job in Switzerland and moved to Japan. From there, I drifted around from language learning to a few part-time gigs, until finally landing my first full-time job here at the Japanese tech firm Cybozu, the parent company of U.S. software provider Kintone.
Moving from the highly-regimented slow-moving public sector to the ferocious breakneck world of start-ups was in and of itself a fish-out-of-water experience. Doing so in Japan added a thick layer of mystery to the bedrock of unknown. Now that I'm finally starting to get used to my surroundings, I wanted to share with you some of what I've been through. Here are a few—perhaps slightly exaggerated—examples of what I've seen and felt in my life as, essentially, a polar bear in an office chair.
A long-anticipated return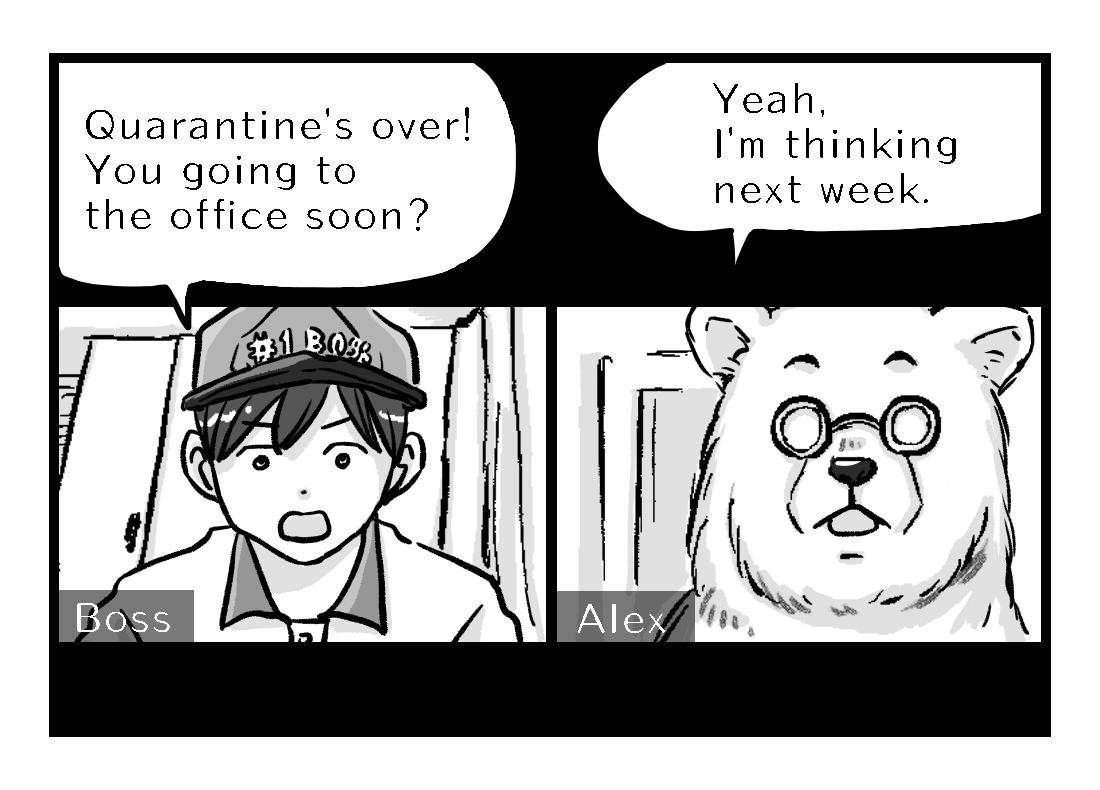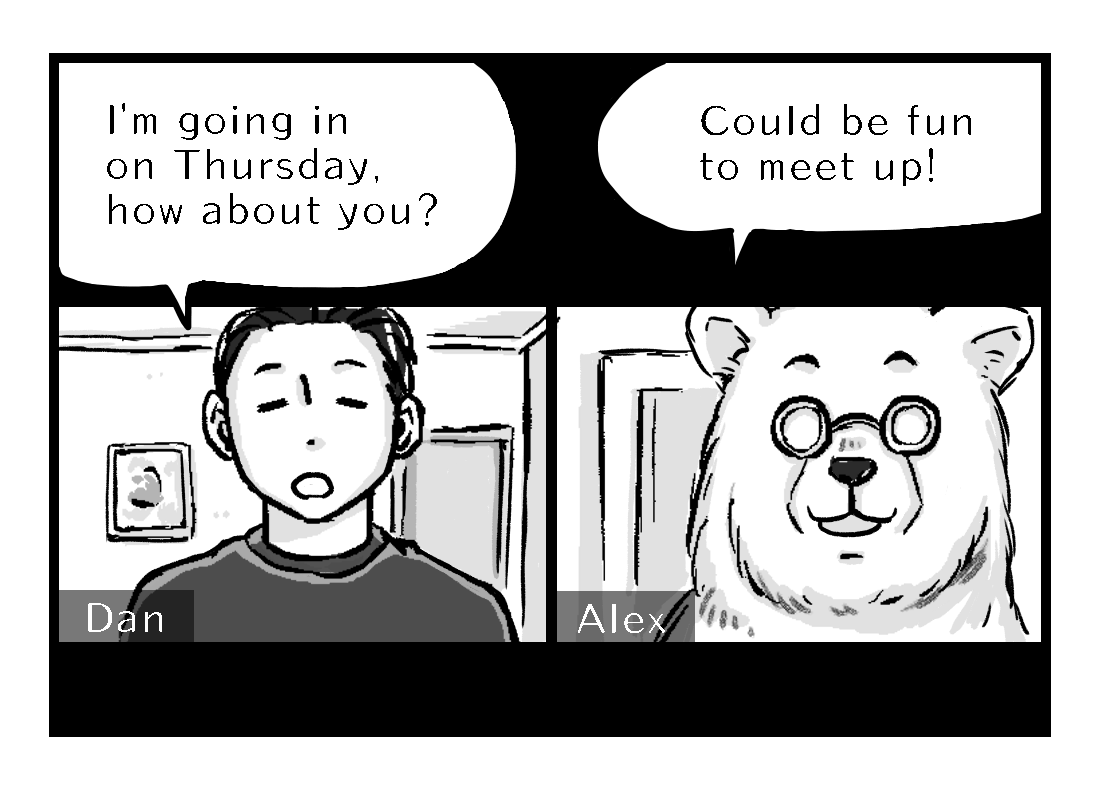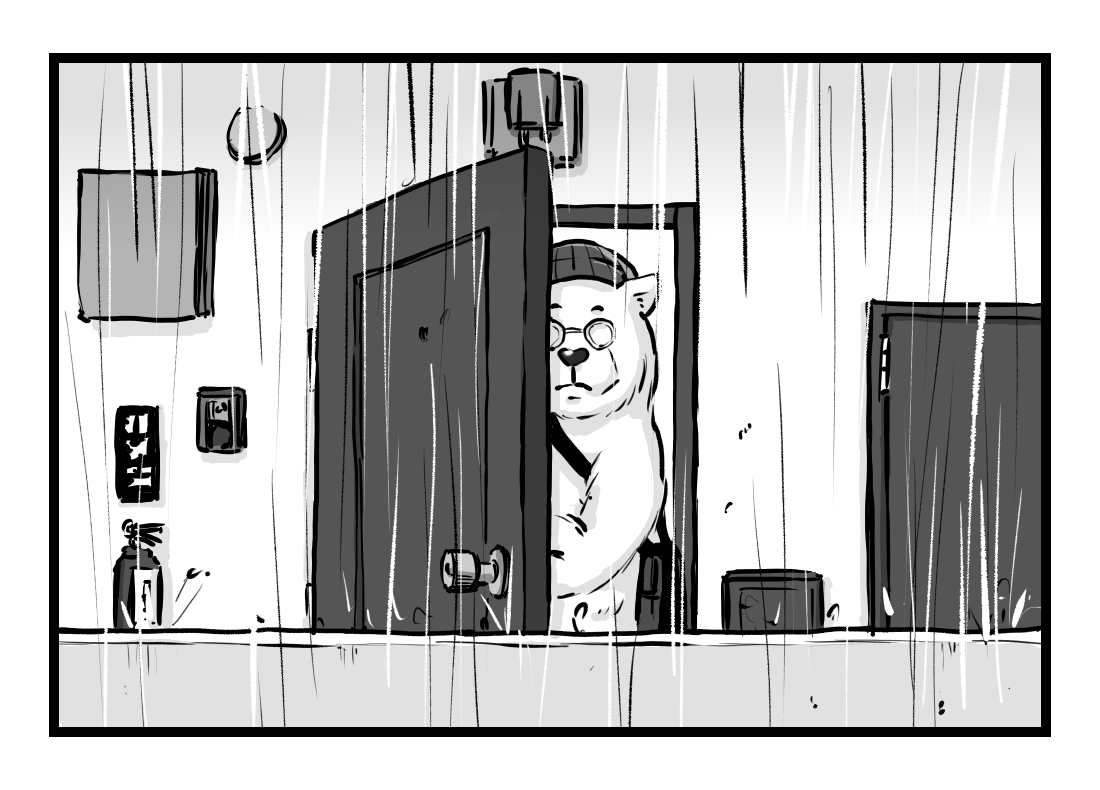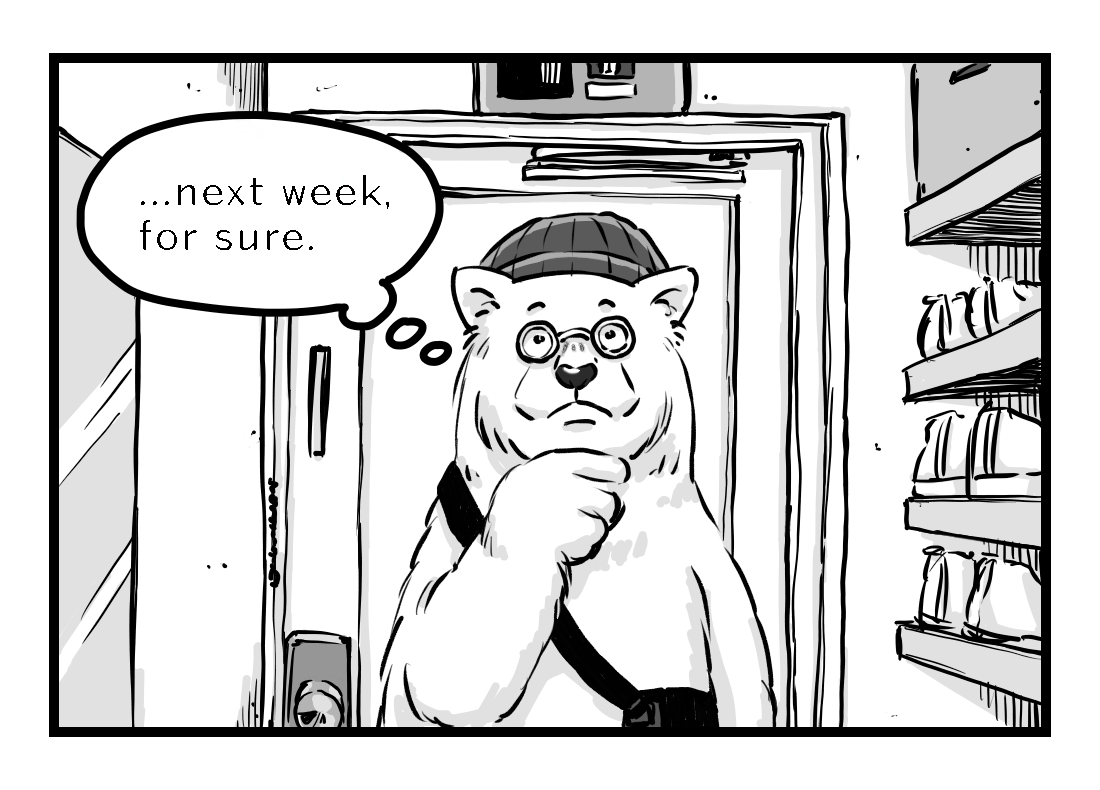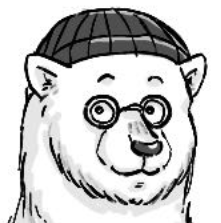 Alex
A few weeks ago, we were allowed back into the office. When I knew I couldn't go, it was easy to complain about how much I wanted to go back and see everybody. Now that I can go, somehow the office just doesn't seem that appealing... I've already been gone for months, what's a few more days?
Fear of the unknown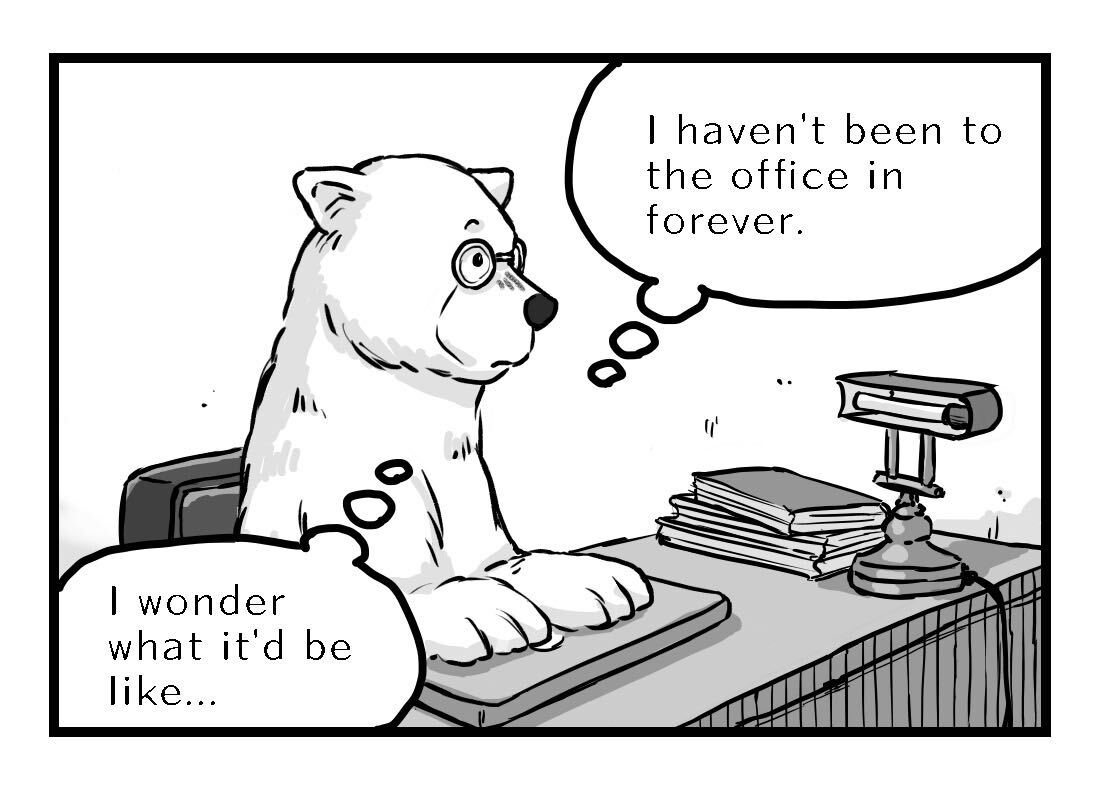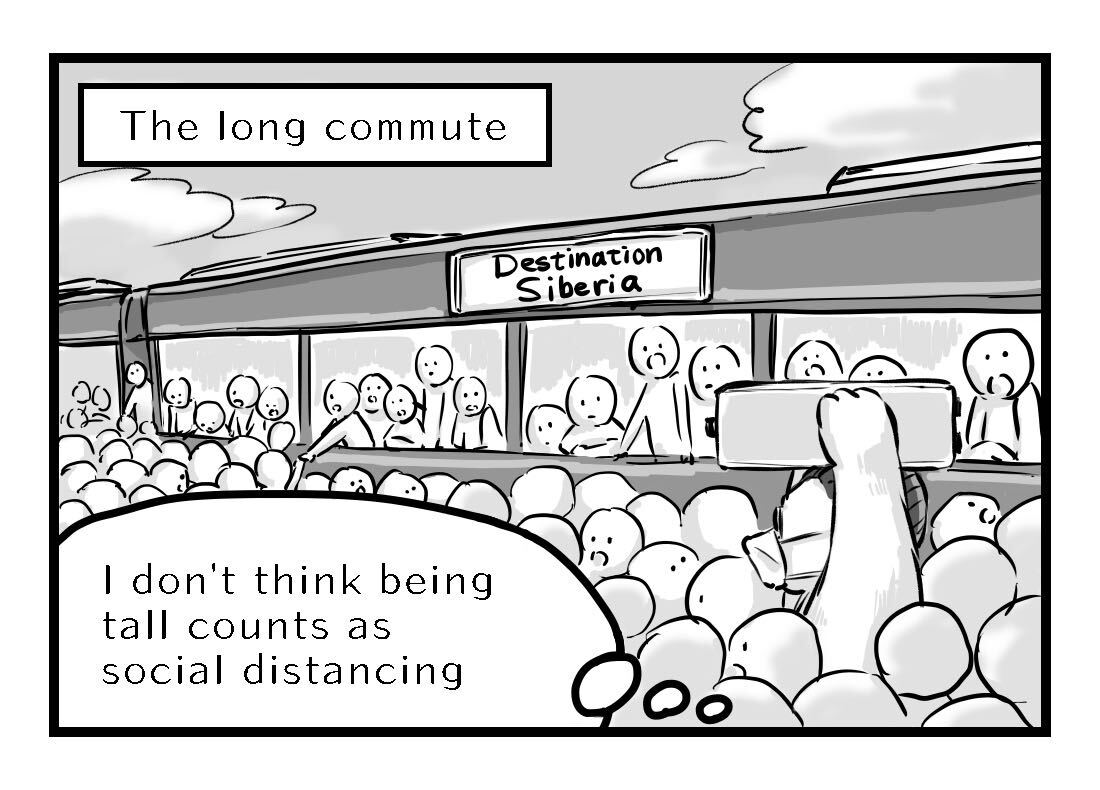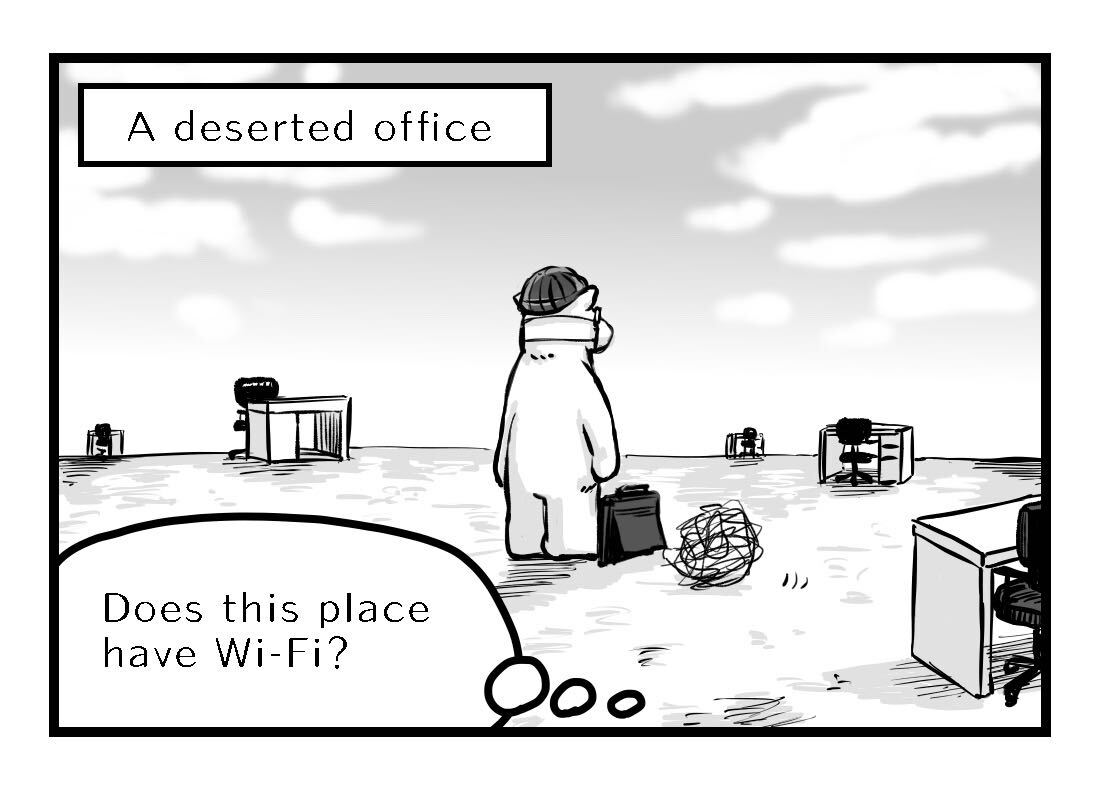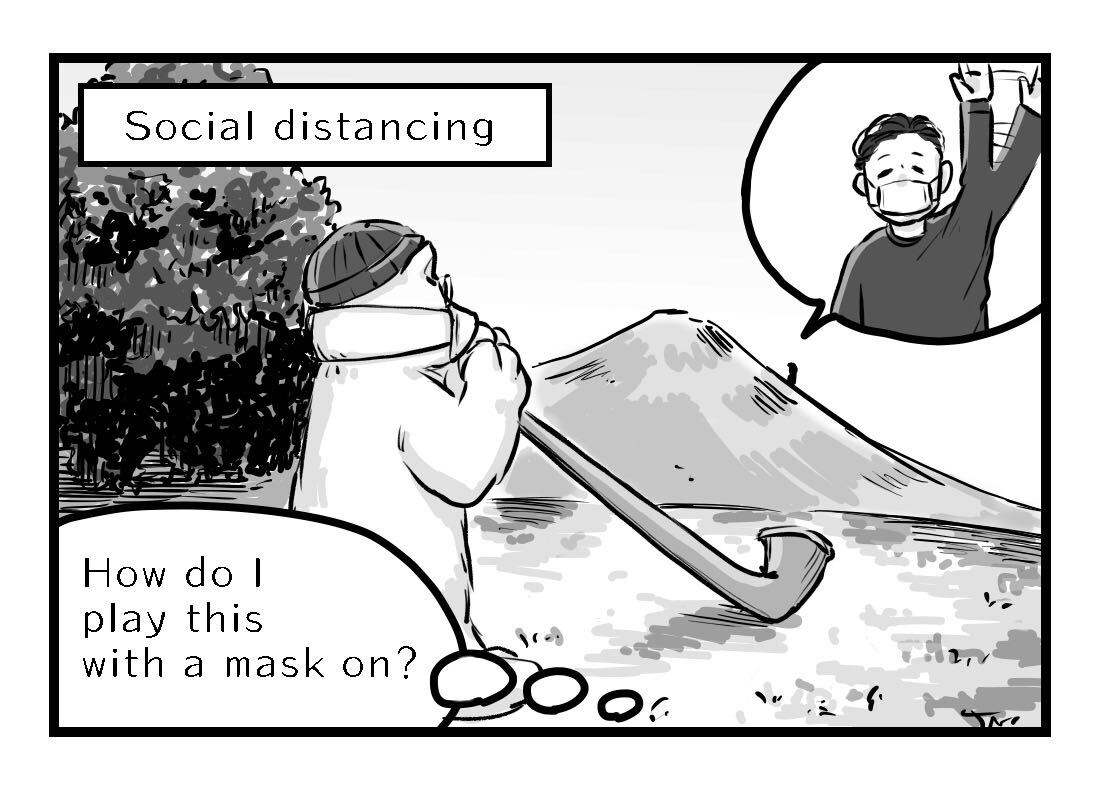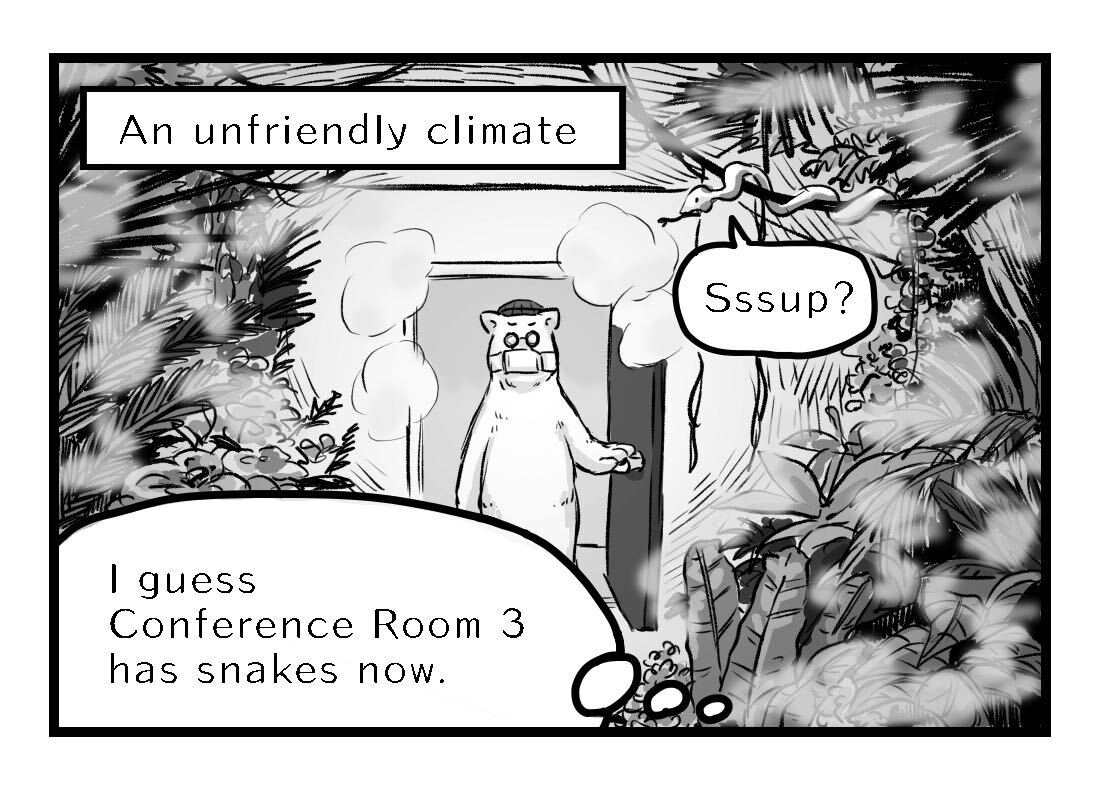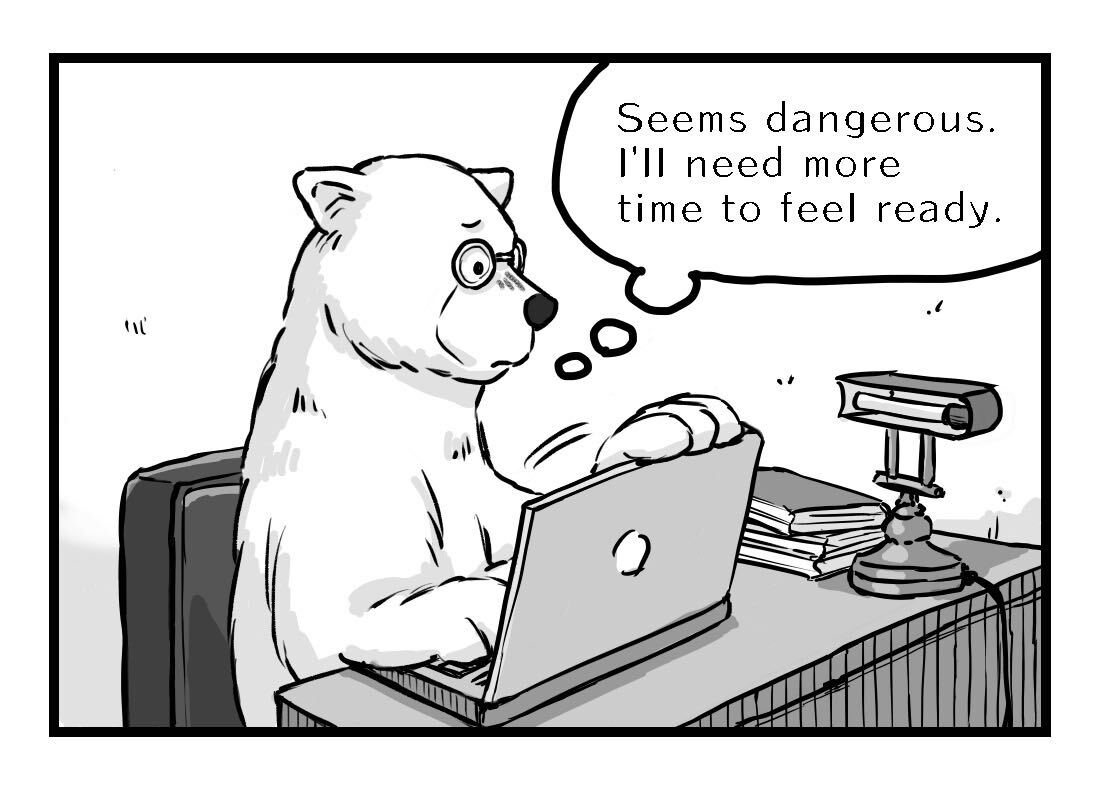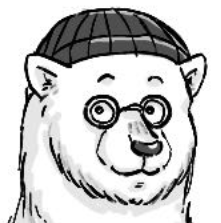 Alex
I've been away from the office for so long, all I really remember is the inconveniences. My hour-long commute. Not being able to control the A/C. Not being able to lie down on my couch whenever I feel like it. I'm sure there are plenty of good things too, but are they really worth it? Just in case, I should take the time to prepare myself psychologically before going back to the office. Just give me another week. Or two. Or ten.
Long time no speak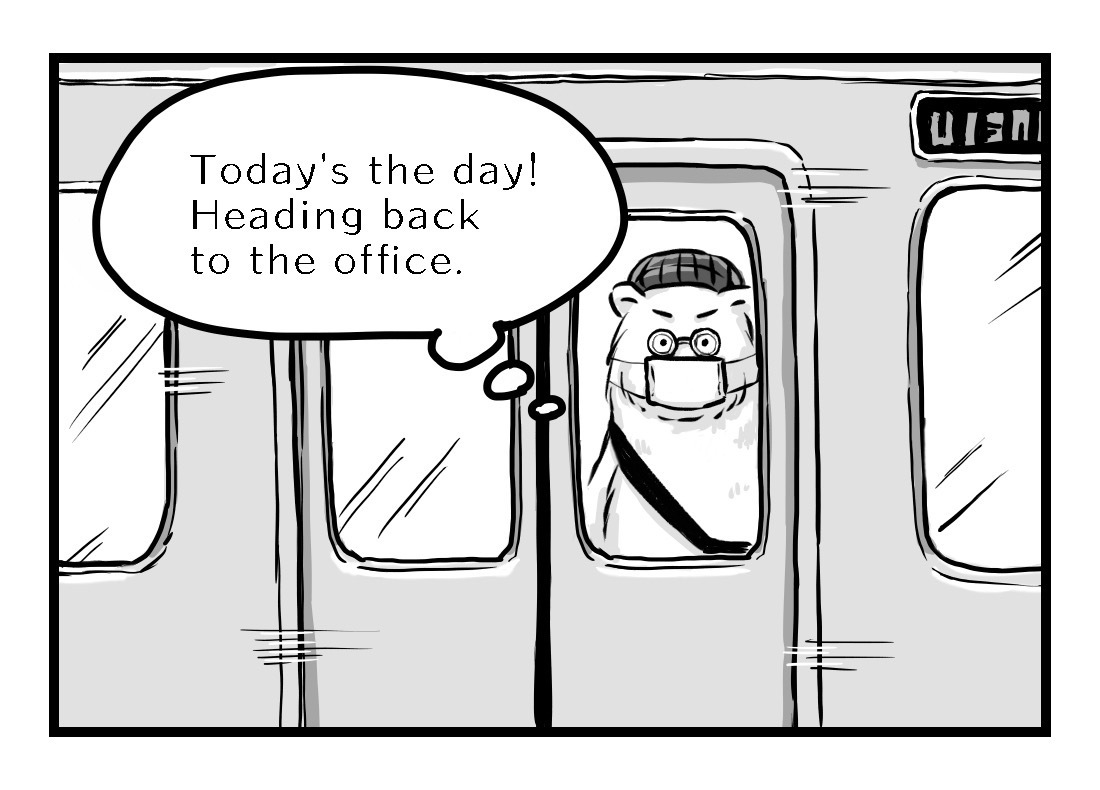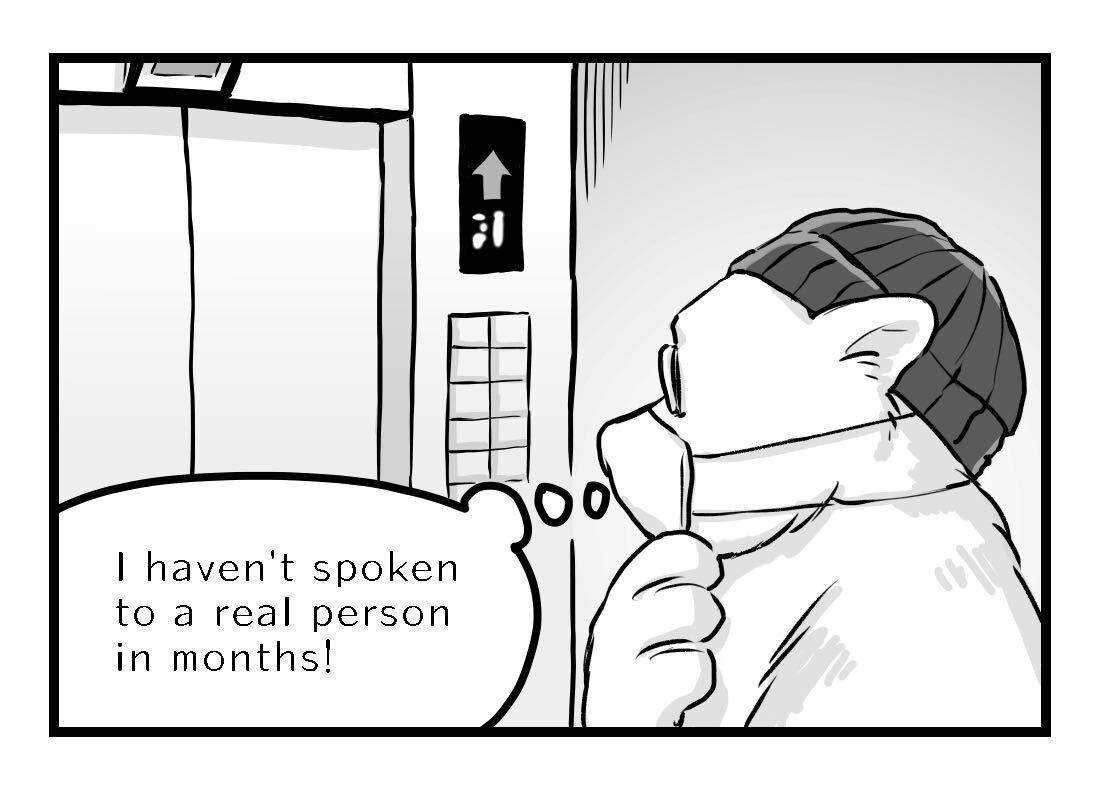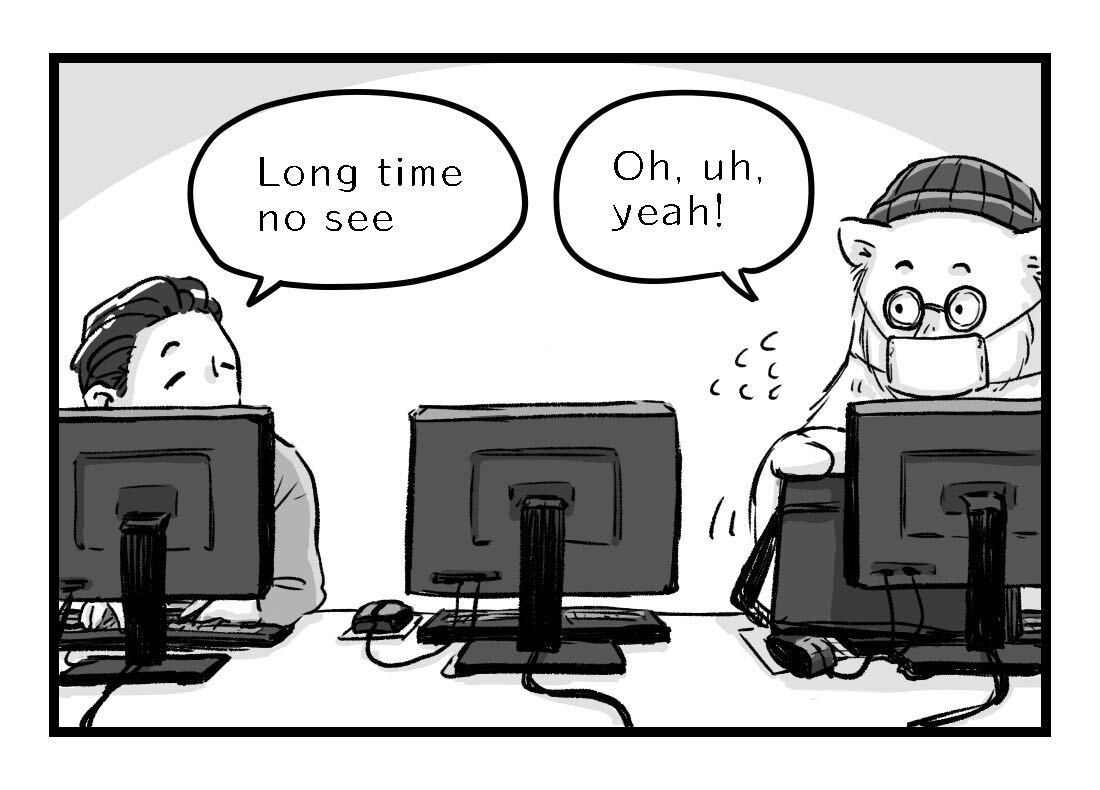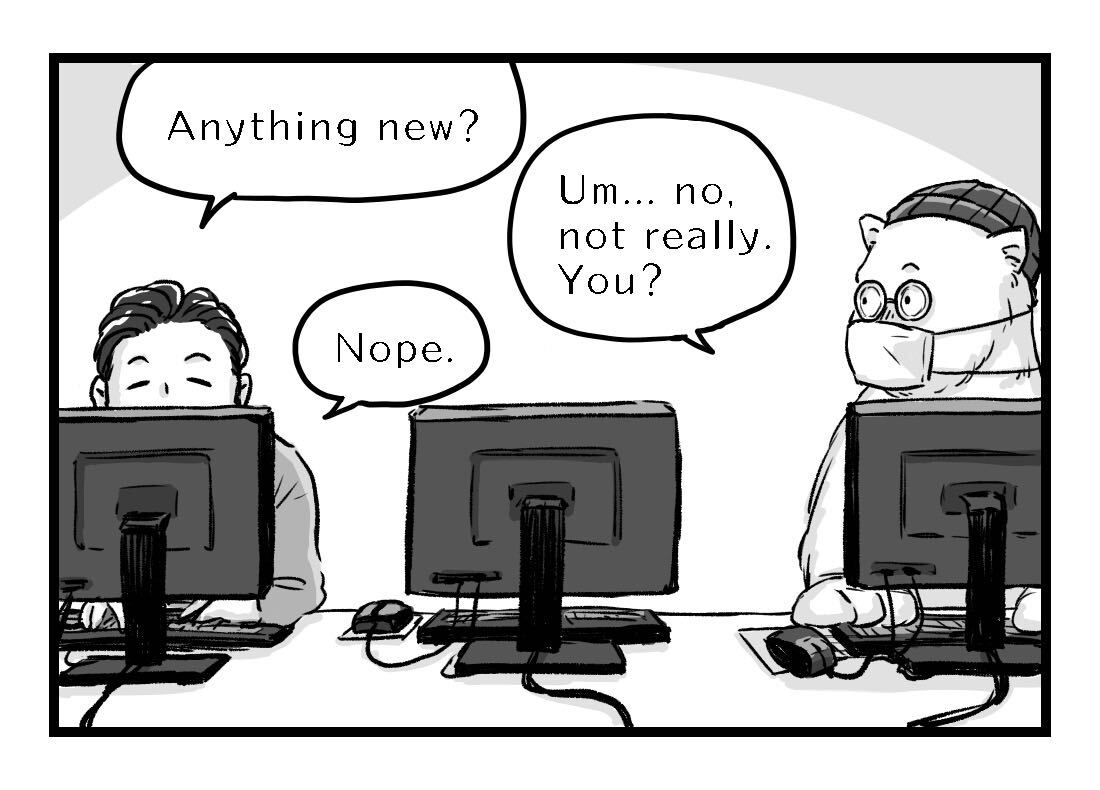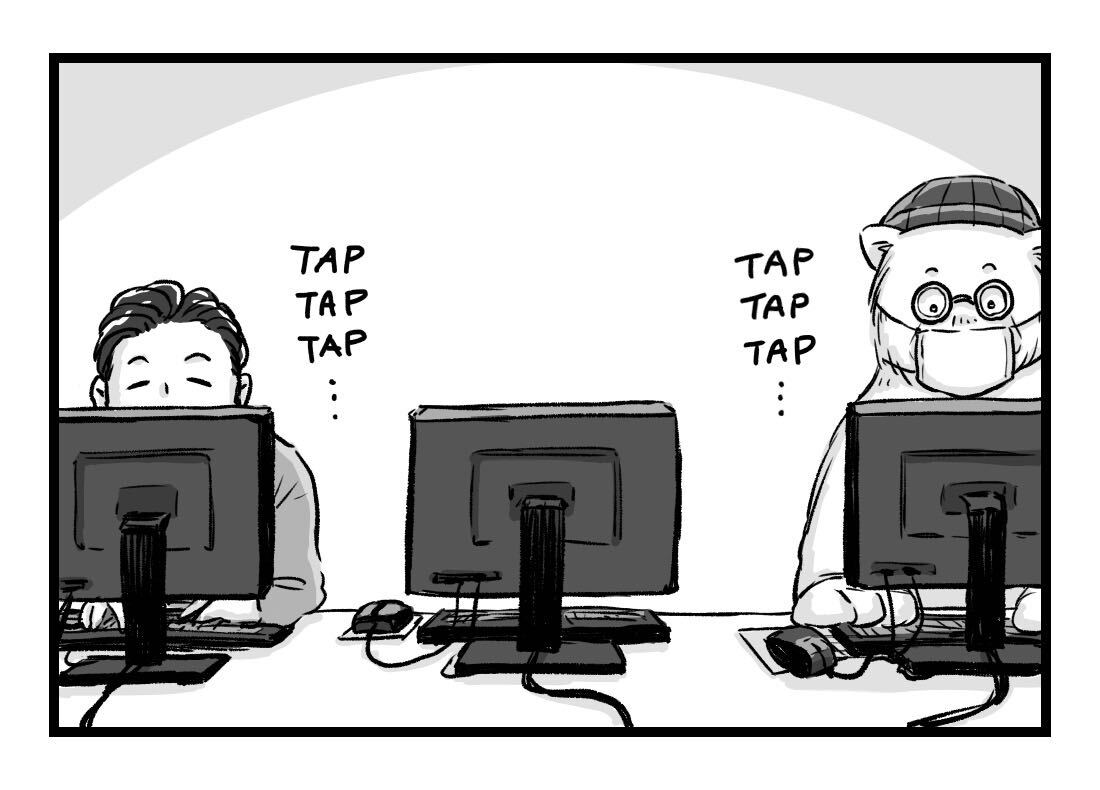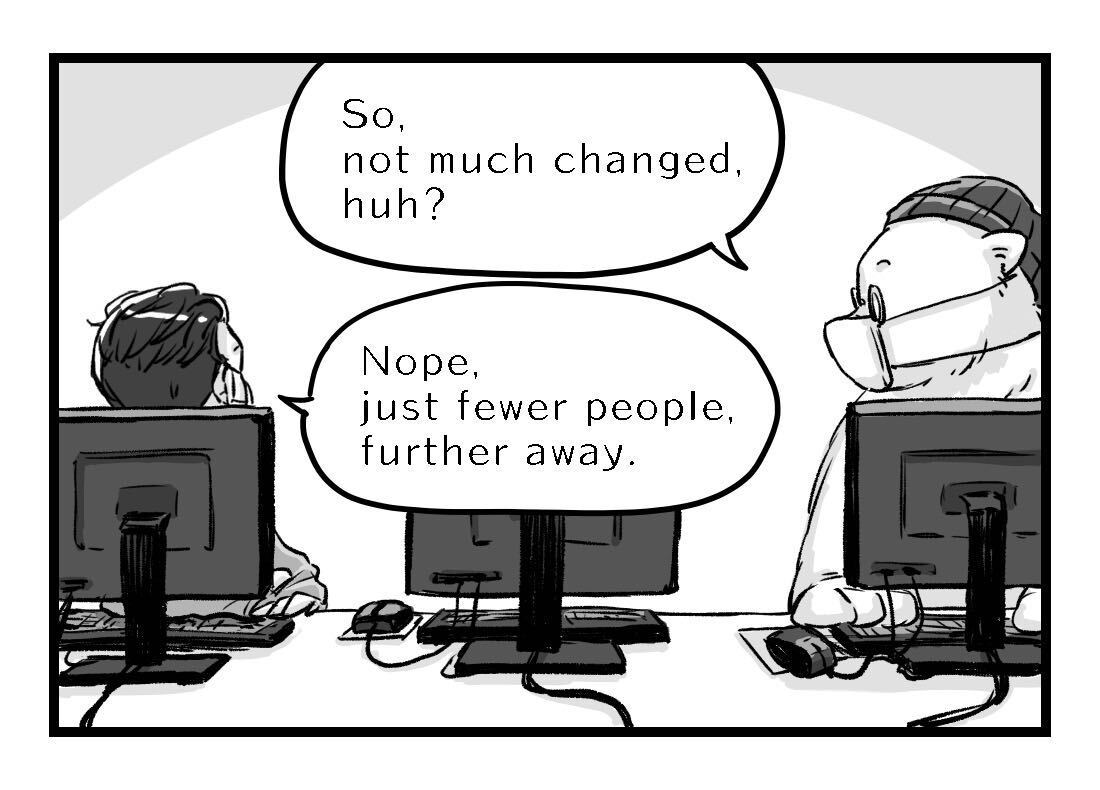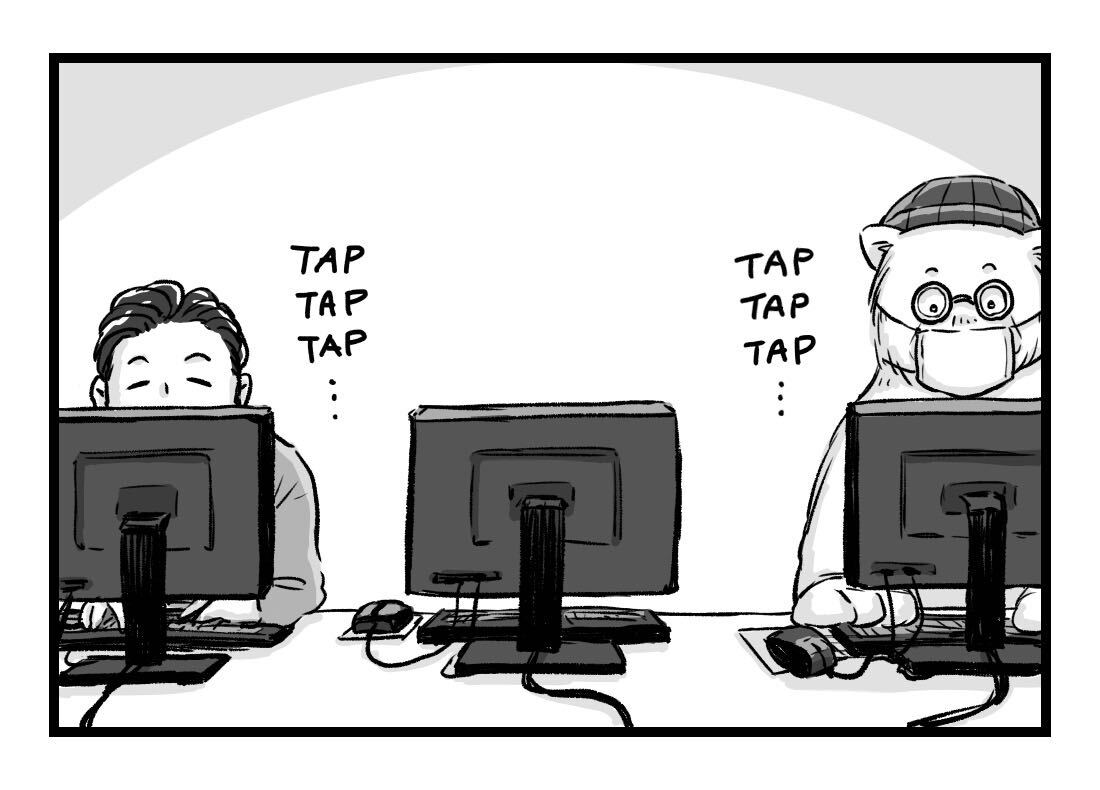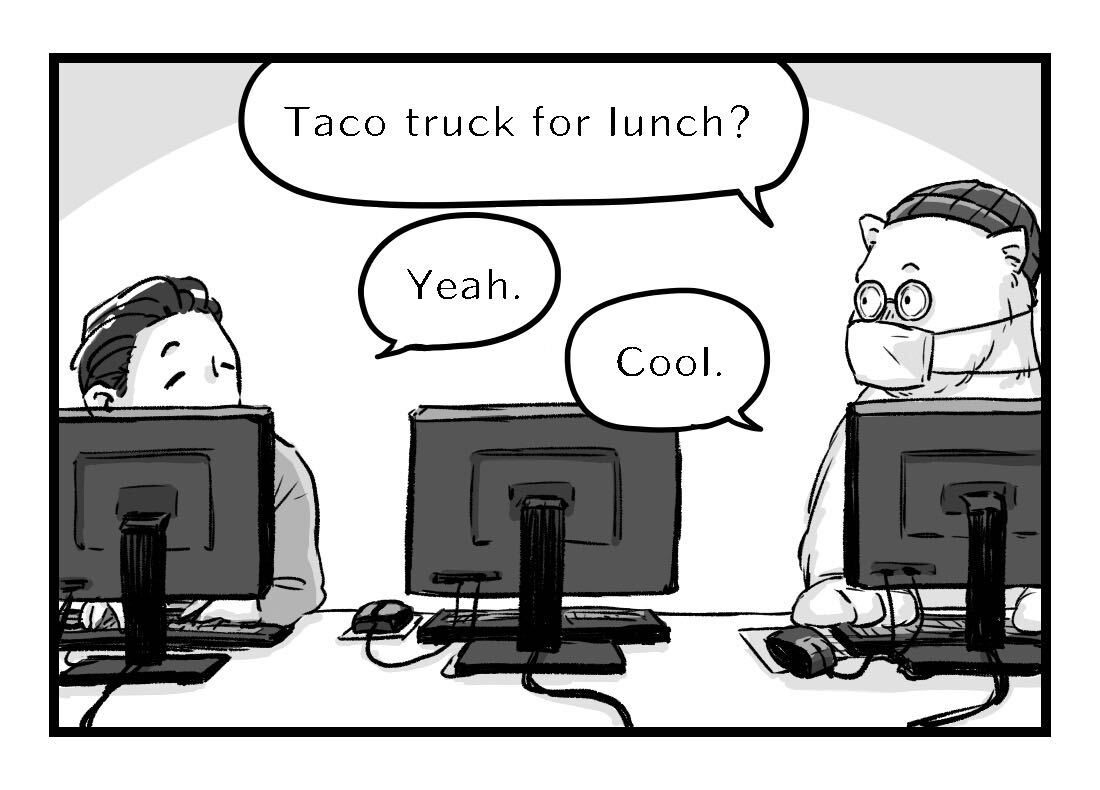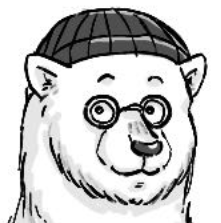 Alex
Coronavirus has been such a monumental change in my life, I thought that when I saw my colleagues for the first time in months, I would have a lot to say to them. Turns out, I didn't. A lot of things happened, but not much happened to me. Pretty much the same old life, just with fewer people, further away.
---
Written by Alex Steullet. Illustrations by yummi. Edited by Mina Samejima and Ade Lee.