Loyalty to Company Is a Relic of the Past [CEO Interview]
Interview with Cybozu CEO Yoshihisa Aono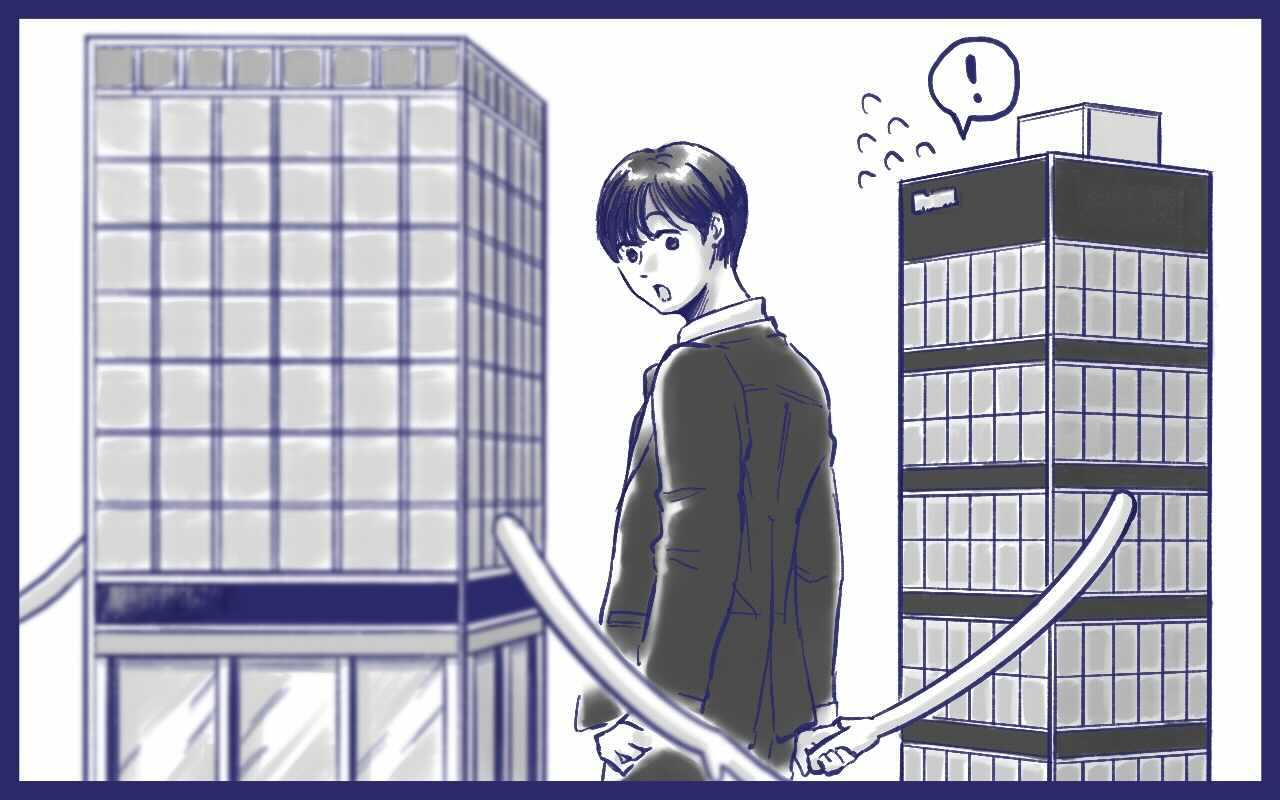 Whether it's with friends, family, a significant other, coworkers, or even pets; our social lives revolve around relationships. Living in a community implies having to know how to interact with other members of that community.
One of the most complicated facets of that interaction is loyalty. Just how loyal do we need to be to meet the expectations of each relationship? A friend probably won't mind you having other friends, whereas a significant other, well, it's complicated. Most of these expectations can be managed through open dialogue and communication, but one in particular caught my attention.
Just how loyal do we have to be to our employers?
Most companies have it in their contracts that for a certain number of hours every week, you owe them your complete devotion. Some companies even make you promise to never look elsewhere! But my company, Cybozu, takes the opposite approach. If you want a side job, have a side job, you're entirely free to do so!
To better understand the rationale behind this approach, I sat down with our CEO Yoshihisa Aono, and in this particular interview, I got to play the role of the jealous partner.
Favoring personal interest over conflict of interest
Alex: I was surprised that Cybozu has a policy of allowing everyone to have side jobs. What made you decide that was the way to go?
Aono: I couldn't think of a good reason not to allow side jobs!
The first case I remember was a young employee in their second year who asked if they could take up a part time job as a tennis instructor. My first reaction was to say, "No way! You've only just started working here, you barely know your job, and you want to do something else?!"
But then I stopped myself and realized: We're talking about this person's life! Who knows, they may end up becoming a top-notch tennis coach some day. Who am I to deny them their path to happiness?
So we decided we would give it a try. After that person, many others also asked if they could take on a side job, and our default answer was "yes." Over time, we noticed that the upsides far outweighed the downsides and now it's company policy to allow side jobs.
Alex: Are there any limits? What if I want to do a similar job but freelance, or work for a competitor?
Aono: We don't have a list of exceptions. For example, there's no ironclad rule against one of our developers doing a very similar job for a partner company, or even a competitor. Whether or not a side job is permissible is decided on a case-by-case basis between the employee and their team.
So in practice, what will happen is there will be a conversation. If someone comes and says "I want to develop new applications for this other software company," then their team will ask, "Shouldn't you be doing that for our company?" A discussion will ensue and together they'll reach the decision that makes the most sense.
Alex: Even if that discussion results in the employee leaving the company to pursue something else, that's fine by you?
Aono: Of course! It's their decision, their life. They have the right to pursue happiness and I don't think our company should be getting in the way of that.
Reward contribution, not devotion
Alex: The argument for those who want to have side jobs seems pretty clear, but what about those who want to devote all their energy to Cybozu? Isn't it kind of like wanting a special relationship with a significant other and them responding, "You can cheat on me if you want to"?
Aono: The company itself isn't a person so it's hard to compare. When it comes to your team, well, each person is different. If you want to devote yourself entirely to your team, promising to never leave and always give it your all, that's great! I'm really happy if you have that kind of relationship within our company. If in exchange you want to ask for a raise, go ahead, work it out with your boss.
But I don't think there should be a rule that everyone needs to be completely loyal to the company. I believe in the idea of "100 people, 100 workstyles." With all the diverse people that work at Cybozu, asking everyone to be loyal would be less like an amorous relationship, and more like a sovereign demanding fealty. It wouldn't be appropriate for the times we live in.
Alex: Is there an incentive for not having a side job and giving Cybozu all your attention?
Aono: Again it depends. Every case is a bit different. If you can show that you produce results by giving Cybozu your all, your salary will increase as a result. On the other hand, it's not as simple as saying that those who are the most loyal reap the largest rewards. People with side jobs sometimes end up learning new and valuable skills, or access a broad network of connections. Those also factor into salary considerations.
At the end of the day, the best system is one that rewards the employees who contribute the most to the company. There are many ways to contribute other than just being devoted.
In fact, given the times we live in and the importance of diversity and richness of ideas and experiences, there's an argument to be made for encouraging side jobs. We had an older employee who was contemplating working for Cybozu throughout their 50s and 60s and I remember suggesting to that person that a side job could actually be a good change of pace. They were in shock!
Alex: Like getting told by your partner that you should give someone else a try!
Aono: That's how they took it, but it wasn't the intention. Nobody was forcing them to take up a side job, but just suggesting that learning new skills and having new experiences could both enrich their life and benefit the company. In the end, that person is actually doing consulting jobs for a variety of clients and loving it, while also bringing in a wealth of new knowledge for Cybozu!
Alex: Is there a risk that the most talented people can try out other potential employers and eventually leave, depriving Cybozu of top-class employees?
Aono: If they leave, it's ultimately because Cybozu was not as attractive a work environment as wherever they went. That's on us. If we see that someone is being headhunted or has greater opportunities working freelance, then we have to make a decision whether or not to raise that person's salary or provide additional benefits to entice them to stay.
In fact, I don't mind if employees use that in their salary negotiations. You can say "I have these opportunities at another company, I can make this much money working freelance, what are you going to do about it?" By encouraging that open sharing of information and those negotiations, employees feel like they have a say in their career progress and remuneration, which ultimately improves our company culture.
Also keep in mind that while allowing side jobs may cause some people to leave, it can also encourage some people to join the company. There are more and more people who want the opportunity to try out several jobs, or work part-time at a company and part-time on a passion project. From a cost benefit perspective, broadening the scope of who we can recruit to include those individuals is clearly a benefit.
Alex: By having such an open policy, don't we end up with a lot of applicants who are only interested in having flexibility and don't really believe in the values of the company?
Aono: People like that do apply, but they don't get past the interview stage. We know what to look out for. If someone claims their main motivation to work for Cybozu is that we allow them to work freely, then we respond that the purpose of our company is not to provide people with a flexible workplace. That's a side benefit of our main mission, which is through our products and services, to build a society brimming with teamwork. We're really strict about that at the interview!
Alex: So any potential applicants reading this article have now been warned!
We all have other things in life
Alex: One of the potential drawbacks of openly allowing people to take up side jobs is that it can affect team spirit. If everybody is working a different job, it can feel like people aren't available to focus on their job at Cybozu. How do you keep that team feeling?
Aono: That is perhaps the biggest issue, and it's hard to come up with a simple solution. While working at Cybozu we still expect people to do their job properly and contribute to their team, even if they have something else on the side. We occasionally have people complain that their teammates are too focused on their side job, but then managers should deal with those complaints individually.
Also, the opposite can happen. We have people who, because they have a side job, actually provide lots of new ideas and input, and can contribute even more to their team at Cybozu.
Alex: Do you have any advice for when team spirit is being negatively affected by people having side jobs?
Aono: The first step is open sharing of information. The only reason we were able to do this at Cybozu in the first place is because employees have a responsibility to communicate openly about what they're doing on the side.
For example, say we're working together on a project. If I can open up your calendar and see clearly the times you're available and the times you're not, then it's easy for us to collaborate. However, if I schedule a meeting and then get a message from you saying, "I can't make the meeting because of my side job," that makes our collaboration more difficult.
It's normal for people to have other things going on in their lives, so in a certain sense everybody has a side job. Caring for your children or elderly parents, or even just going home and cooking for yourself are all tasks you have to do on top of your job. As long as you communicate clearly when we can rely on you to work together and when you're taking time to take care of the other things going on in your life, we can build a happy and productive business.
Alex: So companies have a responsibility to make their employees happy?
Aono: The concept of company isn't something that exists in nature. It's something that humans invented to serve a human purpose. We decided to get together and form what we call companies because it allows us to do things we can't do on our own in a way that makes people happier. If companies aren't making people happier, why go through all the trouble of making them up in the first place?
That's why I think people devoting themselves to their companies or sacrificing themselves for their companies is bizarre. You can do those things for other people, but I don't understand why you would do them for this fictional product of our collective imagination.
Freedom is in the zeitgeist
Alex: Cybozu's corporate mission is to build a society brimming with teamwork, but when you look at its actual policies, they do seem to be very focused on individual freedom. We even say it's OK to be a bit self-centered. Is being self-centered really compatible with increasing teamwork?
Aono: It's a response to the times we're living in. Nowadays more than ever, humanity yearns for freedom.
If you look back a couple thousand years ago, people's main concern was survival. They didn't have the luxury of dedicating that much time to happiness. These days though, most of us have enough to eat and a place to sleep. The next question then becomes, how should we live our lives? How do we find happiness and enjoy ourselves?
It's like if you go to a restaurant and all they used to serve is ramen, but now they have a varied menu with lots of items. You can still get ramen if you want to, but may want to try out new things, and now you can eat there with people who don't necessarily enjoy ramen. As a society, we have grown fond of having the luxury of choice.
Alex: Surely that isn't for everyone though, as some people may find a long menu overwhelming. Can Cybozu cater to people who would be more comfortable with fewer options?
Aono: We're very open about our internal policies, so the people who come to work at Cybozu are aware that we have all of these workstyle options. If you want to work for a company where everyone has to be at their desk 40 hours a week with no flexibility, then you can choose to work for a company where that's mandatory.
I honestly don't think Cybozu is for everyone. Some people thrive in a much more regulated environment. If they come to Cybozu, they just end up getting annoyed at person A for not coming to work on Tuesdays, person B for always wanting to work from home, and so on. There are plenty of other companies out there for those people to choose from.
Alex: As the CEO of a company where people have so many options, do you sometimes feel nervous about a future where people can do whatever they want?
Aono: Of course, having more freedom makes things more complicated. It's the same for finding a partner; it was much simpler when your parents would just choose someone for you. But these are the times we live in. People who want to go back to a simpler way of life are free to do so, as long as they don't impose that way of thinking upon others.
Within Cybozu, if we had a group of people who all decided that they wanted to create a team in which people have no side jobs, work overtime, and commit their lives to the company, that would be fine by me. It's their choice. As long as nobody is forcing them, and they're not forcing anyone, I'm happy!
---
Article by Alex Steullet. Edited by Ade Lee and Mina Samejima. Illustration by yummi.