I Couldn't Find Myself in the City, So I Escaped Into Nature
Interview with freelance illustrator and artist Miori Hase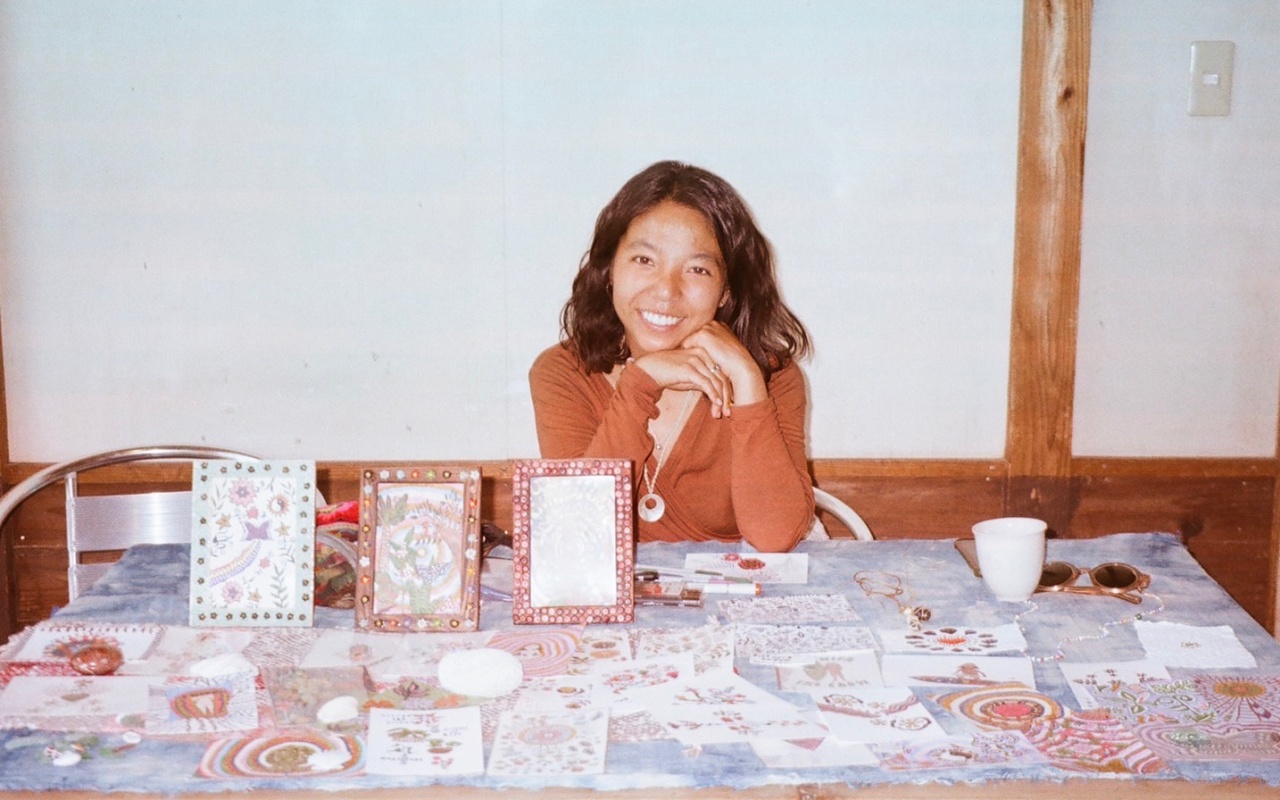 For a lot of us, jobs are simply something we do. They don't necessarily match our skills very well, nor do we really enjoy the work itself. We've grown accustomed to thinking that's normal. A job is not meant to bring us a sense of pleasure or purpose.
But sometimes you meet a person who thinks of work differently. Someone who refuses the straightforward corporate life and instead, dedicates themselves to what they find fulfilling.
One such person is freelance illustrator Miori Hase, who followed her heart away from her corporate life and out into nature. In doing so, she discovered things about herself and her relationship to work. Editor Mina Samejima sat down with Miori to talk about her unique workstyle and her journey to finding the path that brings her joy.
This article is a translation of the Japanese article: 森に住みたいから、会社辞めます----「好き」や「得意」は、自分の「嫌」に素直になった先に見えてくる
Draw inspiration from your surroundings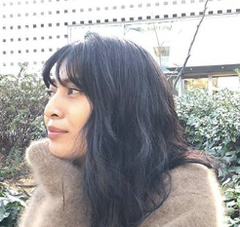 Mina
Today I'm happy to be interviewing my friend Miori, who I met working a part-time job back in my student years. Her lifestyle is very surprising to me—in a good way! She creates artwork while living in various places, both domestically and internationally.


Whenever I hear one of Miori's stories, I find myself thinking, "Life will figure itself out one way or another." I figured her way of life could help others expand their realm of possibilities, so I invited her for an interview.


Let's get to it! Miori, could you tell me about your work?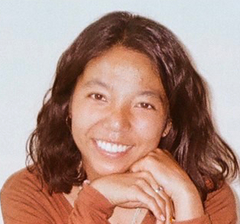 Miori
Sure! I work as an illustrator, and I've also created designs for tattoos. I also work a part-time job.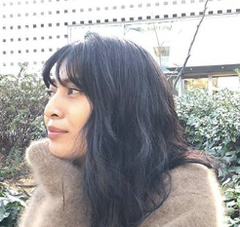 Mina
Tattoos!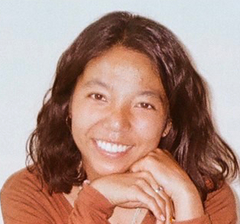 Miori
Yeah, it was really nerve-wracking though. I didn't know whether the client would actually get it inked. (Laugh)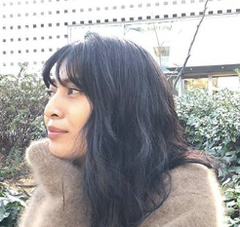 Mina
I get that. But your art must really appeal to people for you to get that kind of request! When you create your art, what is it you value?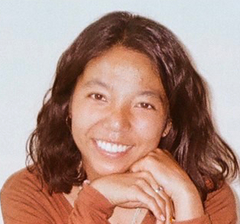 Miori
Oh, thanks for the compliment. (Laugh) I suppose when I travel into a natural space, I feel a wave of inspiration pushing me to draw.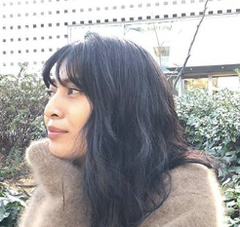 Mina
I've noticed your art is mainly nature-themed. Does that mean when you're in cities like Tokyo, you don't get inspired the same way?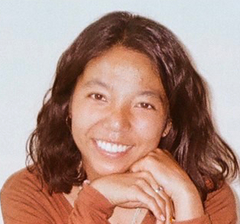 Miori
Well, I do still draw—it's just that the style of my art changes a lot. Sometimes I wonder if I'm really just trying to cater to what people want.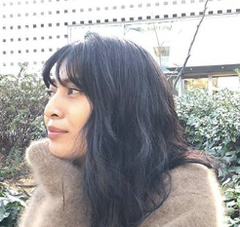 Mina
Oh? In what way does your art change?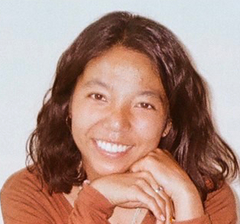 Miori
It becomes pretty simple. For example, when I was living in Mexico, my art was very colorful. Objects like trees were detailed down to their branches. However, these days it's totally different. I don't use as much color as before. I can't draw like that anymore.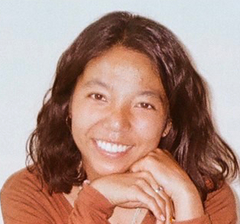 Miori
I think about 80 percent of people probably prefer the illustrations I create now. Personally though, I prefer my earlier art.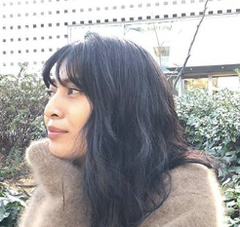 Mina
Oh wow. This will probably seem like an amateurish question but... what do you mean you're unable to use colors now? I mean, physically you can still add color, right? Do you mean no ideas come to mind?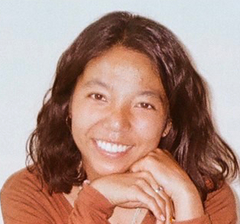 Miori
Even if I add color to the piece, I've been feeling more and more like something's not right. Ever since I came back to Japan, whenever I add color to my illustrations, I end up asking my parents and others, "Does this look weird?"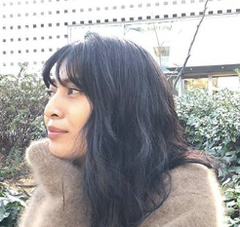 Mina
Really? But since that was what you felt was right at the time, there shouldn't be anything weird about it.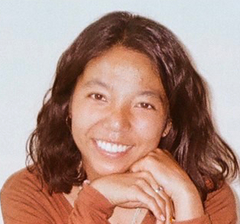 Miori
Exactly. It's odd, because when I was in Mexico, I never used to ask people those types of questions.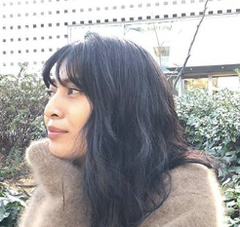 Mina
Maybe you've unconsciously developed worries about what other people think.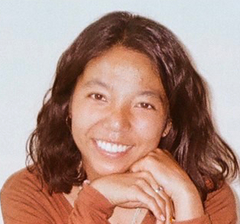 Miori
I think so. There are certainly times where I've stopped doing something because it might feel out of place in Japan, such as wearing a certain style of clothing. I pay a lot of attention to where I am and what's around me. Humans quickly change based on their environment.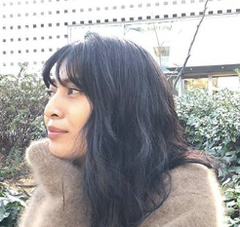 Mina
That's so true. You've got to be conscious of where you find yourself.
Escape into nature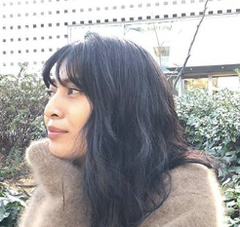 Mina
You used to work as a corporate employee, right? What happened between then and now?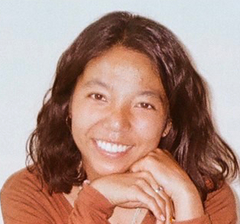 Miori
When I was job hunting, I didn't really know what I wanted to do so I just went and got a job. However, once I started working, the job was far from what I imagined it to be.


After I'd worked there for about a year, I felt I couldn't take it anymore. I started getting heart palpitations and could feel my body suffering.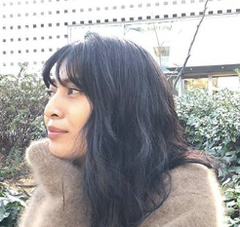 Mina
Goodness! Was the job itself really tough?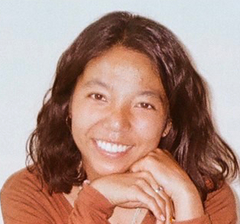 Miori
Not really. The job itself wasn't difficult, and it's not even like there was that much overtime. Still, I couldn't keep going.


Looking back at my diary, I wrote at the time: "If I had a reset button, I'd push it!" (Laugh)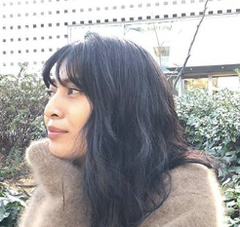 Mina
A reset button! That's unique. (Laugh)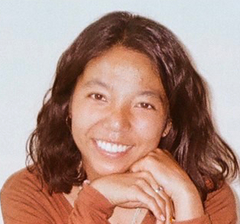 Miori
More than anything, it was the fact that when I finished work, it'd be dark and I'd be sad that I couldn't see the sun. To me, that felt horrible. I needed nature.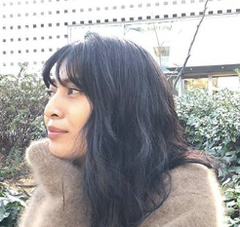 Mina
Sounds like office work didn't suit your physical needs.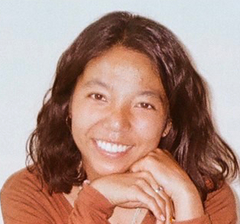 Miori
Exactly! That's why I went up to my boss and said "I want to quit and go live in a forest!"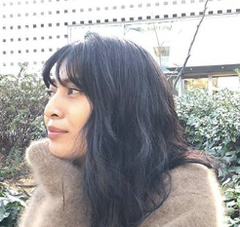 Mina
Haha!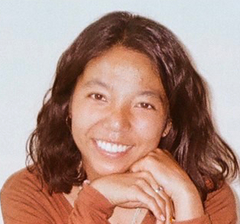 Miori
My boss responded with, "Isn't it a bit early for you to run off into the forest?"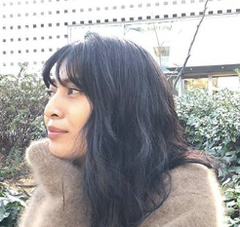 Mina
Is it because living in the forest sounds like you want to semi-retire?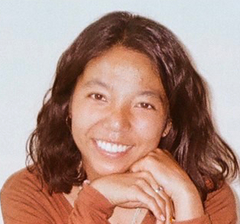 Miori
Maybe. They told me to find my next job first before quitting. My boss was probably concerned that I was quitting despite not knowing what I wanted to do next.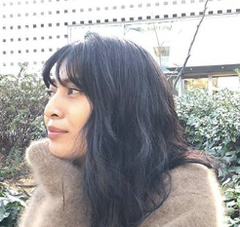 Mina
It's definitely more common to have a plan before you quit. Weren't you worried about your career or money?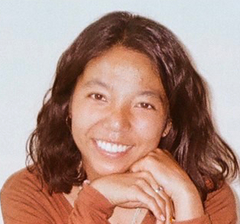 Miori
I was! But, that feeling of struggling to cope was much stronger. I guess, at that time, I wasn't in a place where I could really think about my career. I'd saved up quite a bit of money, so it wasn't urgent. After that, I was reading a book in a bookshop and I found out about a system called WWOOF.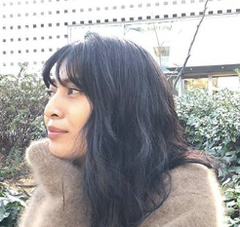 Mina
WWOOF?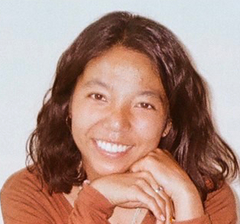 Miori
It stands for World Wide Opportunities on Organic Farms. It's a volunteer system where you work on a farm and in exchange, they provide you with meals and lodging. WWOOF doesn't cost money, so I figured I could manage.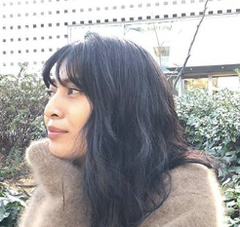 Mina
Never heard of it. And it really doesn't cost anything?!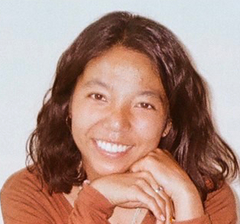 Miori
Yeah! So after quitting my job, I joined the WWOOF system and volunteered in Hawaii.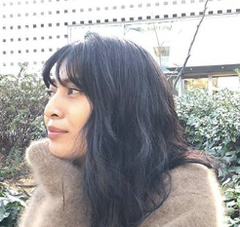 Mina
Nice! So how was volunteering with WWOOF for the first time?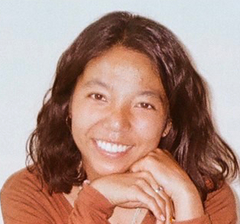 Miori
Rough! (Laugh) When you arrive at your designated farm, all you get is a tent and a sort of board as your bed. There's a shared space and toilet in a separate building, but your only private space is that tent. Aside from that, you're working 8 hours a day.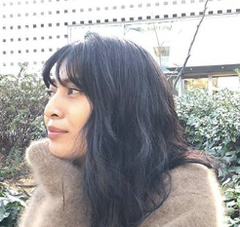 Mina
Sounds like a huge change from your previous life!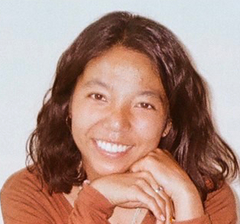 Miori
Yeh, it wasn't exactly comfortable, but I did make a friend there. We ended up going to Kauai island together.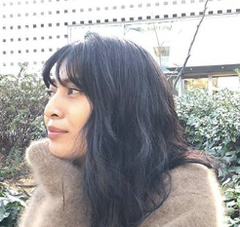 Mina
You're so easygoing!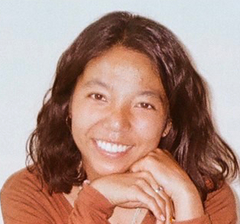 Miori
The new place was amazing! We only went to pick fruit for a couple hours and it was great. The owner lived in what looked like a converted bus. When I saw it I realized, "There's another way you can live!" The place I stayed didn't even have a door or windows. (Laugh)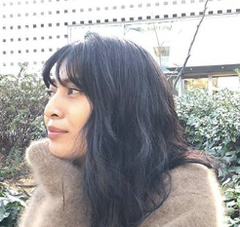 Mina
Oh my... (Laugh)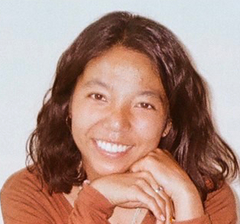 Miori
It did have a roof to protect us from the rain. And I guess the toilet and shower were separate in a sort of small hut.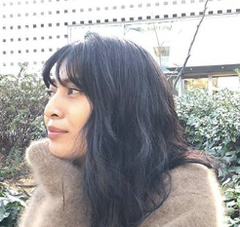 Mina
Seriously!? Sounds like you were further in nature than I imagined! (Laugh) How long were you there for?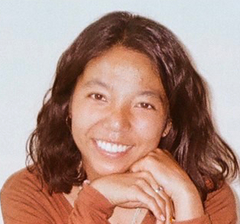 Miori
About three months. I loved it so much, as soon as I got back to Japan I applied for and got an eighteen-month working holiday visa for Australia. There I volunteered again with WWOOF and spent about two months on the road.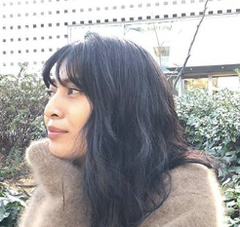 Mina
Were you OK financially?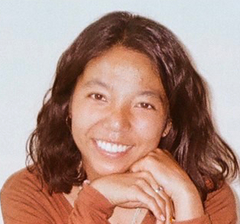 Miori
Yeah, I managed to get by with my savings since I'd only needed to pay for things like gas and food and drink. Not having to pay rent really helped. (Laugh)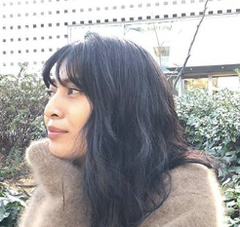 Mina
But does that mean you weren't able to bathe...?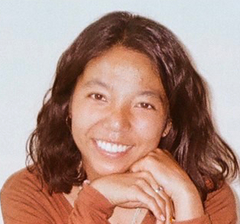 Miori
Right, there were times when I couldn't even wash myself for a week! Back then, whenever I saw a river or the sea, I'd take a dip and wash there. (Laugh)


The soles of my feet were always black with dirt. Since I couldn't do laundry either, as soon as water hit my clothes, a bunch of dirt would come running off! (Laugh)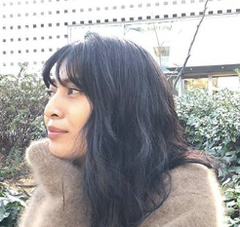 Mina
Whoa... that's quite something...
Convey words through pictures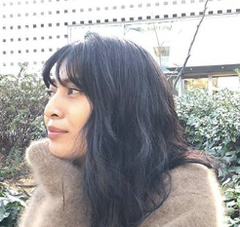 Mina
So when did you start making illustrations?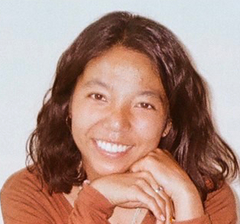 Miori
I was influenced by a friend I made in Australia. According to my mom, when I was around kindergarten age, I used to draw a lot. But after entering elementary school, I stopped. In university, I barely picked up a pen, let alone drew anything. That Australian friend reminded me of the joy I got from drawing.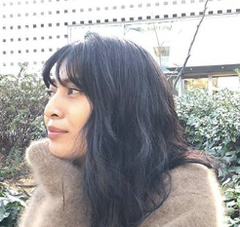 Mina
Sounds like that friend had a big influence on your life. After coming back to Japan from Australia, where did you go?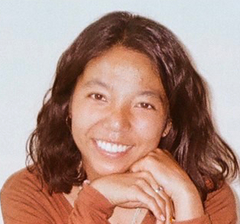 Miori
For two months I was living out of my car in Amami Oshima. That was when I started to sell my art at a market. I started gaining confidence when I realized people wanted to buy my work.


After that, I went to Mexico for five months before coming back to Japan again. I've been here ever since.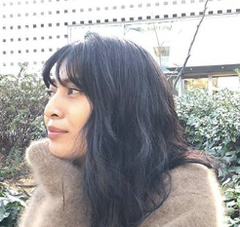 Mina
That sounds lovely! Were you also selling your art in Mexico?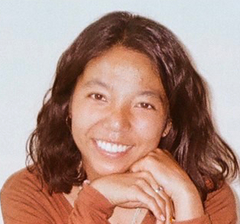 Miori
I was. I sold my art at a market that was on a beach.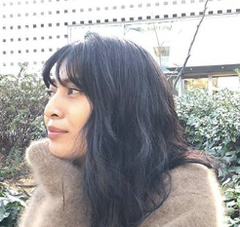 Mina
Did you feel a language barrier?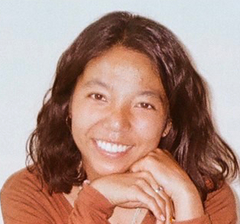 Miori
Well, though I wasn't fluent, I was able to get by with my English and basic Spanish. (Laugh)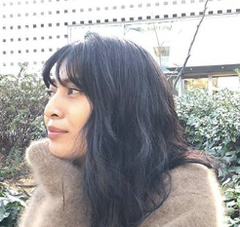 Mina
I guess your art transcends language!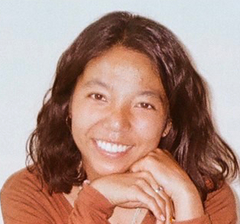 Miori
I think so! When the owner of the hostel where I'd stayed found out I did illustrations, I showed them some of my work and they asked me to also paint something on their walls.


The owner couldn't speak any English at all so communication was pretty difficult. Even so, I really got a sense of their appreciation for my art. After all, they trusted me to paint their wall!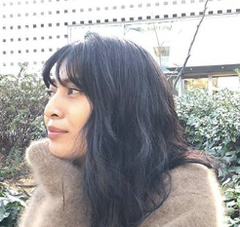 Mina
Definitely. That's something that stays. If they didn't think your work was good, they wouldn't have asked you to do something like that.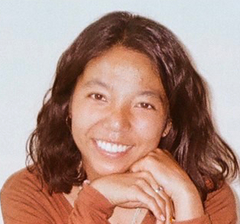 Miori
Exactly. And in return for the art, they let me stay at the hostel free of charge. It was brilliant! They even introduced me to another acquaintance who wanted their walls decorated with my illustrations too.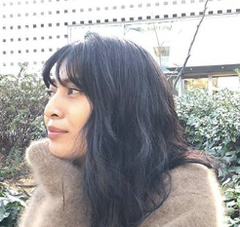 Mina
That's fantastic! Even with a language barrier, you could connect and understand each other through your art.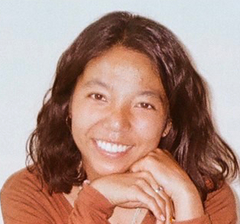 Miori
Exactly. Even setting aside the language barrier, I'm not exactly great at verbal communication. I feel like art is a much better medium for conveying my emotions.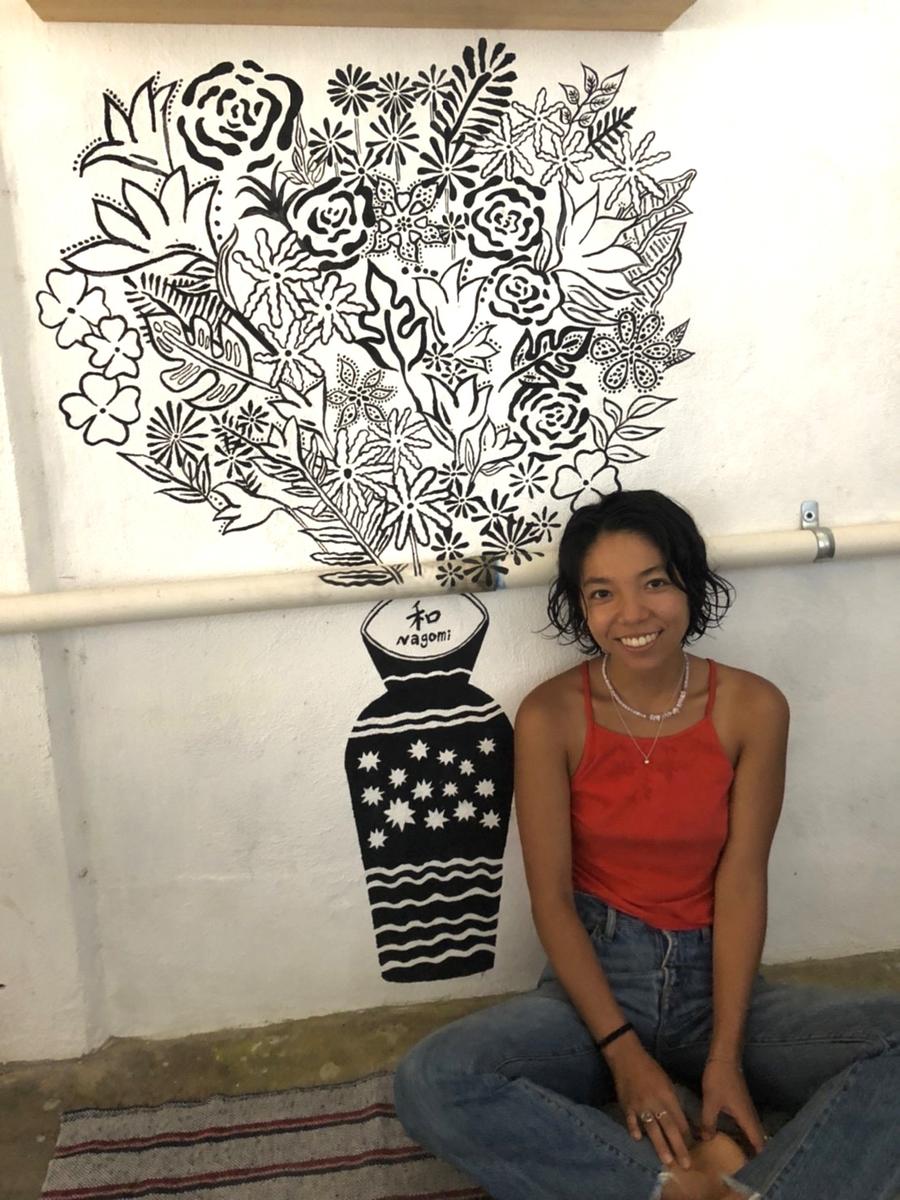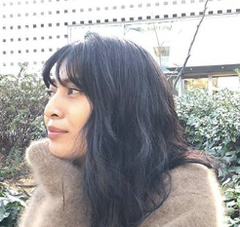 Mina
I get that. Different people have different ways of communicating.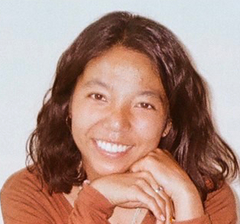 Miori
Also, being able to barter my work instead of paying with money was refreshing.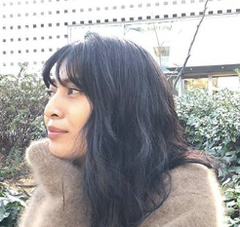 Mina
What do you mean?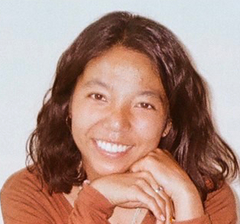 Miori
At the market, people would come up to me and say, "Here's something from me I'd like to exchange for a piece of your artwork." I was really happy I could use my art to negotiate for things in that way.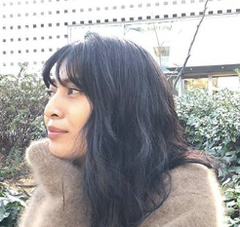 Mina
Wow, so your art basically served as a currency! I've always assumed you need money to live. I guess that also depends on your environment. Time for me to update my assumptions.
Whatever happens, figure it out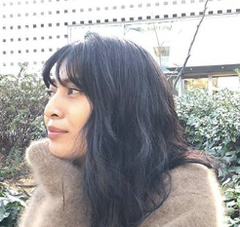 Mina
Sounds like you've gathered a bunch of precious life experiences, but is there a set of rules you live by?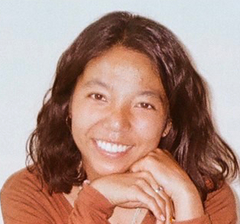 Miori
A set of rules, let me think...(Laugh) I'm pretty chill so I don't think I have a set of rules. Oh, except maybe I want to live near a place where the drinking water tastes good!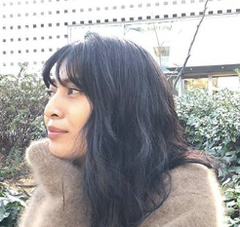 Mina
That's a good one!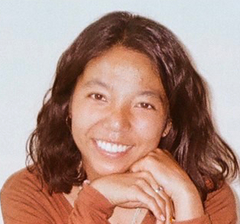 Miori
Yeah, I think it's important for me to live close to nature. Everything else I think will sort itself out.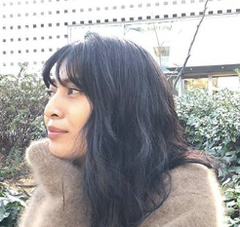 Mina
That feeling is probably what struck me the most, talking to you today.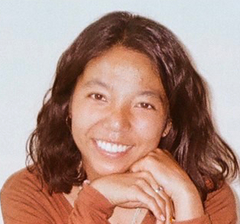 Miori
I don't like thinking about the future. Of course there's plenty of things I worry about, but I feel like overthinking is pointless. (Laugh)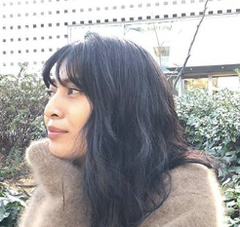 Mina
If that's your personality, then it's important to embrace it as it is.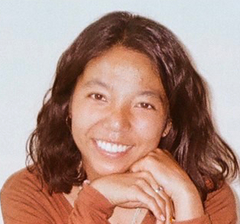 Miori
Exactly. The things you have to do will come to you whether you like it or not. I've come to believe that whatever happens to me, I can figure it out.


For example, in Australia there were times when I didn't know where I'd be sleeping the next day. My only option was to accept my situation, and things turned out OK.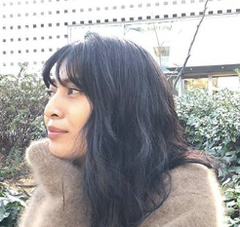 Mina
I'll confess, thinking of the things you say cheers me up! Whenever I'm living life in hard mode, I remember our conversations and think to myself everything's gonna be alright. (Laugh)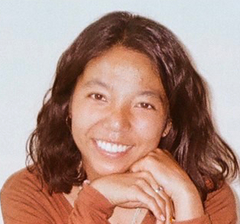 Miori
I'm so glad to hear that! (Laugh) Oh, and I say everything's gonna be OK, but really there are always other people around me helping me out, and it's important to remember to be grateful toward them. Here in Japan, I've been living in my parents' house.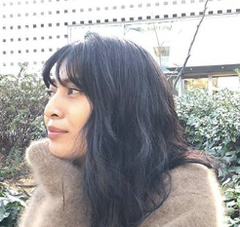 Mina
That's true. Talking to you, I also feel like you're very good at taking stock of your life. You have a clear idea of what's important to you and what isn't. This might be an extreme example, but like when you realized you don't really need a house because you can live out of your car.


Also in your career. At first you didn't give it much thought and just tried to make a living, but now as an illustrator you're really motivated.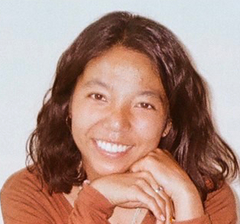 Miori
That's true, but I don't take stock of my life in a very organized way. I listen to my heart and simply go where it's trying to take me. I also don't do anything that doesn't make me feel my heart beat.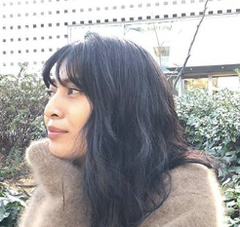 Mina
I see. You're simply following your heart instead of rationally making choices for your future, and you customize your way of life accordingly. That way of thinking sounds like it would lead to a positive state of both mind and body. I'm sure it will also lead to a virtuous cycle in your relationships, your work, and everything else you value in life!
---
Article by Mina Samejima. Translated by Ade Lee. Edited by Alex Steullet and Meg Tamura. Photographs courtesy of Miori Hase.
Writer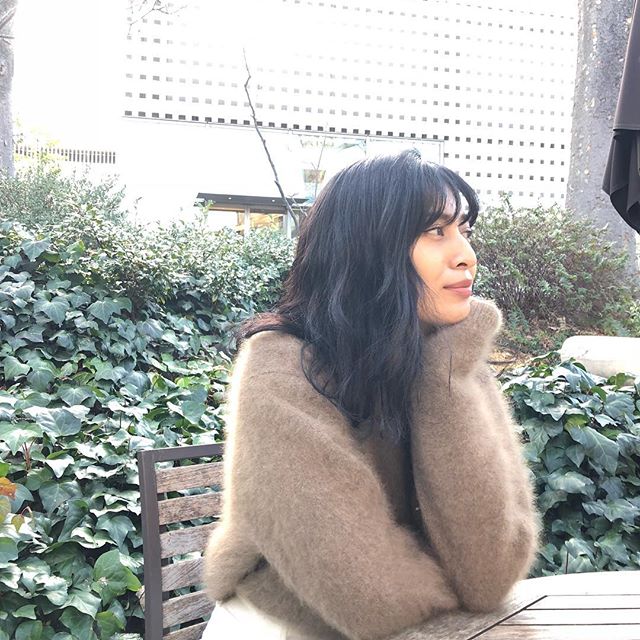 Mina is a content editor and part of the corporate branding department at Cybozu. She is in charge of brand promotion and content creation, including for Kintopia and its Japanese twin website CybozuShiki.
Editor

Meg is a global brand and PR specialist at Cybozu. She was brought up in three different countries and has developed a passion for cross-cultural understanding. She's also the proud owner of a super kawaii rescued dog.