The Path to Overcoming Overwhelming Freedom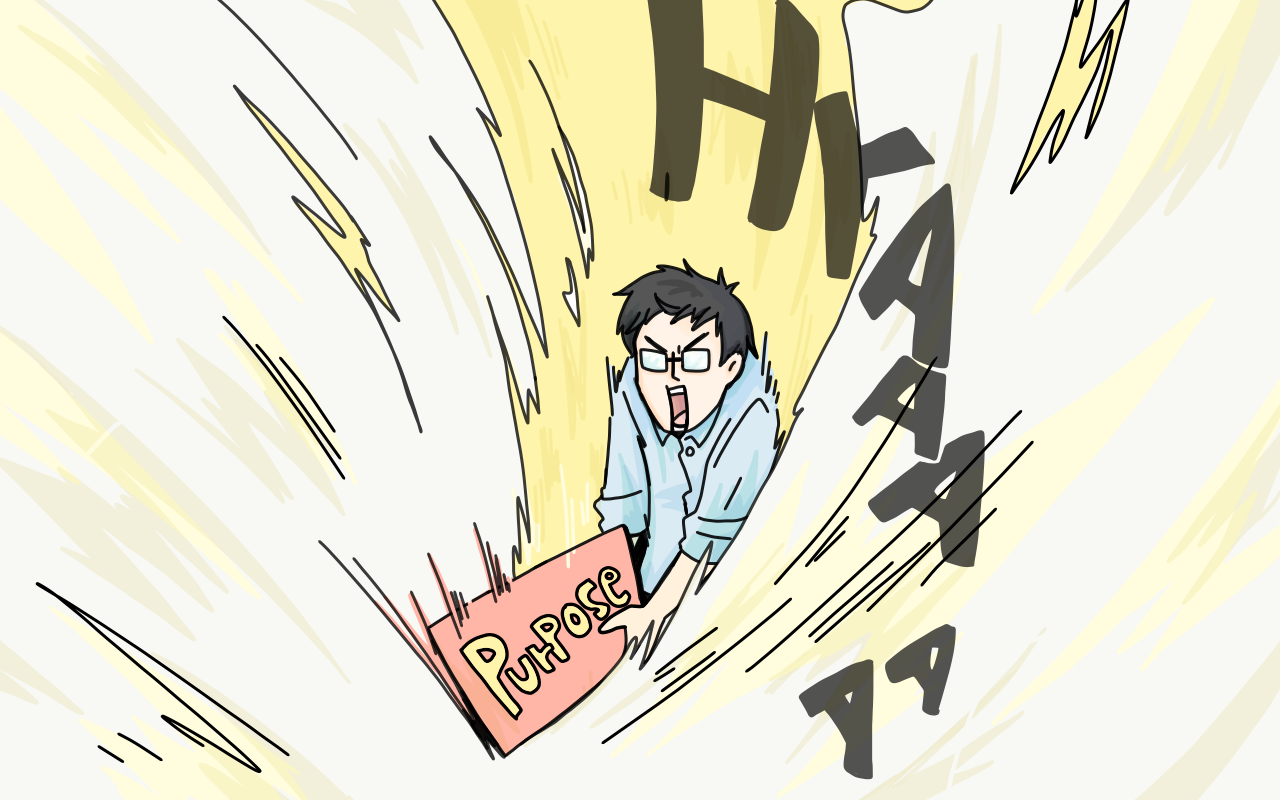 The values of people and companies are changing. We're shifting away from the idea that it's normal to sacrifice oneself in favor of the company, and toward the point of view that the company is a tool that individuals can use to achieve a better life.
This is why, for a long time, I've referred to the ability to detach from one's company as "corporate emancipation." To emancipate yourself from your company, it's important not just to quit, but to learn how to move your life forward of your own volition, rather than relying on the company. Once you get to that point, your employment status no longer matters.
Many believe that corporate emancipation means having to leave your company--a misconception I'm keen on addressing as often as I can. Even if you're an employee, as long as you're making your own life decisions, independently of the will of your company, you have succeeded.
There is however an important obstacle that needs to be cleared before you can attain corporate emancipation. It's easy to say you're living your life the way you want, but what does "living one's life" actually mean?
There are quite a few people who don't have anything they particularly want to do, or only have a vague idea which, when the time comes, they are unable to set in motion. Among them are those who cannot free themselves from corporate serfdom. They don't know what it means to live their life, and decide in the meantime to just follow their company's vision and mission.
In this piece, I would like to focus on a problem you're bound to face when freeing yourself from your company: how to find meaning in life. Specifically, I would like to flip the problem on its head and discuss how not to be overwhelmed by freedom.
A story of semi-retirement
An acquaintance of mine was able to partially retire. He was among the first employees to join a startup that went public. After a while, exercising the early stock options he'd earned in the company, he was able to amass a small fortune. It wasn't enough to retire into a life of leisure, but he had enough funds at his disposal to be able to live a modest life without having to push himself to work. In other words, he was free.
At first, he enjoyed every day of his newly acquired freedom. In contrast to the strict life he lived before, he was now able to wake up whenever he wanted, go see a movie in the middle of the day, absorb himself in reading: the way he spent his time felt fulfilling.
After about half a year, he became tired of this new life. He had worked himself to the bone for his startup to earn his freedom, and now that he had it, he didn't know what to do with it. He was overwhelmed by his freedom.
Even though he wanted to be free more than anything in the world, he didn't believe that idleness could ever be all that enjoyable. That being said, he'd gotten to a point where he also wasn't ready to go back and work for another company.
Without purpose, people rot
What happened to this semi-retired acquaintance of mine is actually quite common. While people who get to partially retire mid-career are rare, there is no shortage of people who, once they fully retire at the end of their career, find themselves lost, unable to detach from their work and dedicate themselves to a new and fulfilling life objective.
People left without drive or objectives will end up rotting. It's easy for people to slip from a state of "I can do whatever I want" into a state of "There's nothing I can do." Not being able to achieve a sense of fulfillment in everyday life can lead us to losing our sense of self-worth in society. Basically, not having a sense of fulfillment is akin to having nothing worth pursuing in life.
To not be overwhelmed by freedom in the long run, it's vital to define a set of objectives for yourself. Those objectives should stem from a broader overarching purpose in life.
Get to know yourself
So then, how should one go about finding an overarching purpose? One thing that's absolutely necessary is the ability to look within.
For example, it's important to understand what makes you feel happy; what makes you feel energized. Think of the people you admire. If you respect someone, ask yourself why. It's important to consider these things yourself, from your own individual perspective, independent of your company. It's similar to the kind of self-analysis that many undergo when looking for their first job.
The one big difference is that when job-hunting, the ultimate objective will be to choose places to which you can apply. In your search for purpose however, the output won't necessarily be to choose the company you want to join.
Perhaps instead, you'll find that realizing what you want to do requires taking up a side job. You may even find peace by pursuing an activity that won't make much money. The important thing is to not be swayed by what other people--or society in general--think, and discover that for which the heart longs.
It won't be easy to find what you're looking for. To help with your thought process, here are two tips.
A couple of tips
My first tip is, don't set your life's purpose as things you want to consume, but rather as something you produce.
For example, it's easy to set your life objective as buying a high-end condo, or having a bunch of expensive cars lined up in your garage. At the end of the day, it doesn't matter how far you get in achieving these objectives, they're just a form of consumer behavior.
However much you're able to consume, it will always be a passive activity. Even if at first you feel satisfied, that satisfaction will inevitably revert to nothingness. You're more likely to feel a sense of achievement in life by trying to bring something into the world; by offering something to others.
My second tip is it's better to have a purpose, however small, that can be of service to others.
It's hard for people to feel a prolonged sense of achievement when they have next to no interaction with society as a whole. By having a life purpose that allows you to contribute even slightly to society at large, not only will you achieve a sense of connection, you will also derive happiness from the gratitude of others.
That doesn't mean you shouldn't hold on to any personal desires. Even if 90 percent of what you're doing is for your own benefit, as long as the remaining 10 percent is of benefit to others, that's enough.
If you're already satisfied with the work you're doing now, you can start by thinking of which elements of your work you can extend into your individual sense of purpose. However, that doesn't mean you should let yourself become one with your company. Think of yourself as the master and the company as your servant. In other words, keep in mind that your company is to be used in service of achieving your own purpose in life.
Break it down
Once you've decided upon your purpose in life, it's important to break it down into day-to-day activities. If you leave your purpose in abstract form, you're likely to not know what to do on any given day, which can lead to you getting lost. In order to avoid that, it's best to divide your purpose into daily activities.
Since your life purpose is something to be pursued over an entire lifetime, making a single overarching plan would entail having to plan over a span of dozens of years. Most people are unable to have a clear image of what their life will look like so far into the future.
That's why instead, you should first ask yourself how you would like your life to be in three to five years. From there, break your plan down further into yearly increments, weekly increments, and so on. You'll end up with a clear idea of what you need to do today in order to eventually achieve the life goal you're aiming for.
However, there will probably come a time where you realize that your plan isn't going the way you had envisioned. For instance, in engaging in a certain activity, you might realize a passion for something else: a digression somewhat unrelated to your life's purpose, but that you would nonetheless like to pursue.
In those cases, you shouldn't hesitate to digress. The difference between the plan you make for your life and your company's business plan is that if you fail to accomplish a few of your own goals, it's not going to put strain on other people. One of the most exciting things about being alive is that we have the flexibility to change and adapt our life purpose in order to match what we're interested in at that moment.
If digressing makes you feel like you're lost, then take that time to ask yourself if it's better to refocus your objectives. Even if you take several detours before getting back on track toward your purpose, as long as you know which way to walk on a daily basis, you can escape feeling overwhelmed by freedom.
Take the time it takes
As the times change, we can assume that the place companies will fill in people's lives is bound to get smaller. In times like these, it's all the more important to have the ability to achieve self-actualization.
Knowing that's it, that you've found the true purpose of your life, and being able to reach your objectives every day will probably take a while. There will likely be times where you start feeling lost; where you just can't find what you're looking for. Still, it's worth really taking the time to search.
However long it may be, the day you find what you're looking for and are able to say, "That's it!" is the day you know you'll never again feel overwhelmed by freedom.
---
Original Japanese article by Eitaro Hino. Edited by Yuka Akashi. Translated by Alex Steullet. English version edited by Alex Steullet, Ade Lee and Mina Samejima. Illustration by Eiko Matsunaga.