Piercing Through the Culture Bearrier―Polar Bear in an Office Chair (Episode 5)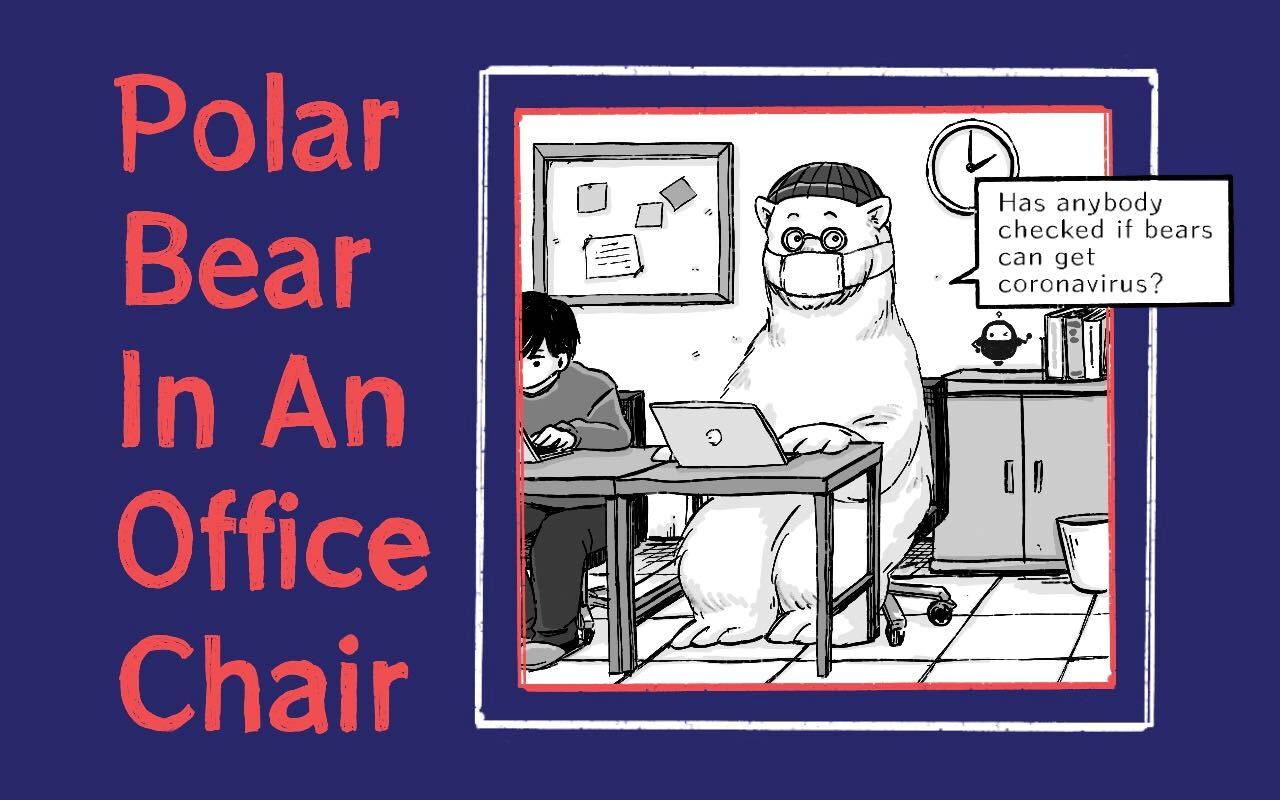 A few years ago, I left my public sector job in Switzerland and moved to Japan. From there, I drifted around from language learning to a few part-time gigs, until finally landing my first full-time job here at the Japanese tech firm Cybozu, the parent company of U.S. software provider Kintone.
Moving from the highly-regimented slow-moving public sector to the ferocious breakneck world of start-ups was in and of itself a fish-out-of-water experience. Doing so in Japan added a thick layer of mystery to the bedrock of unknown. Now that I'm finally starting to get used to my surroundings, I wanted to share with you some of what I've been through. Here are a few—perhaps slightly exaggerated—examples of what I've seen and felt in my life as, essentially, a polar bear in an office chair.
Pandemic Perks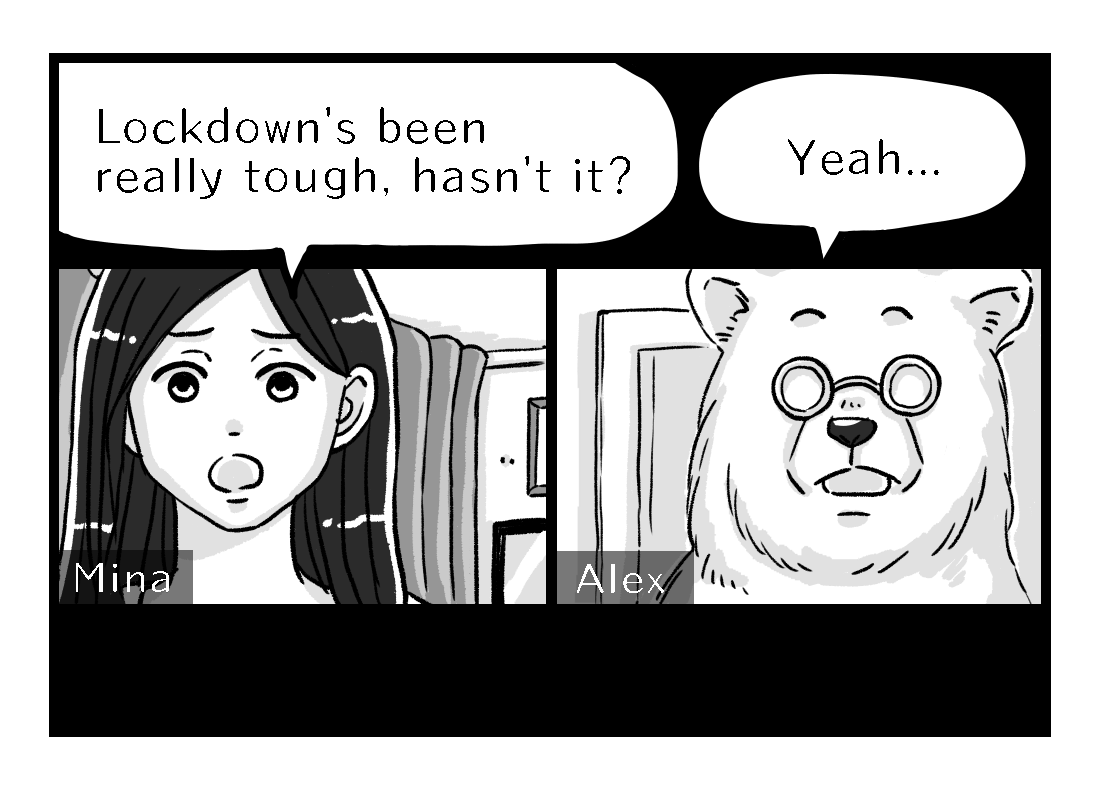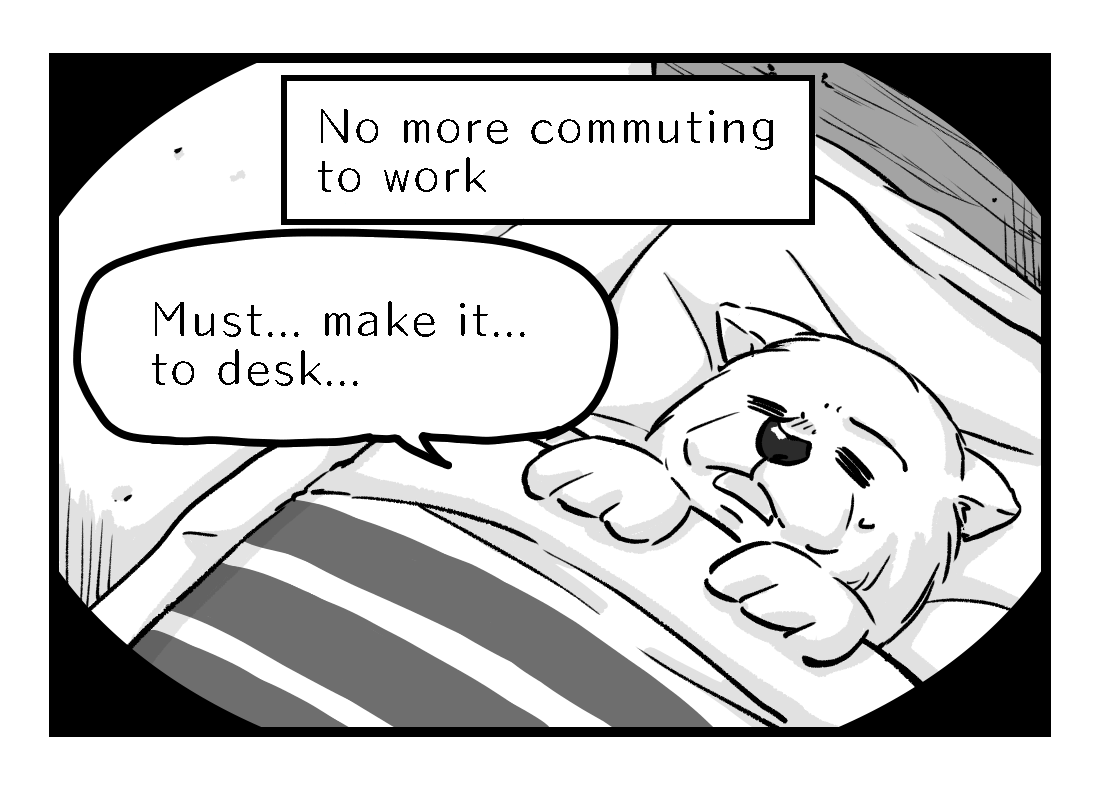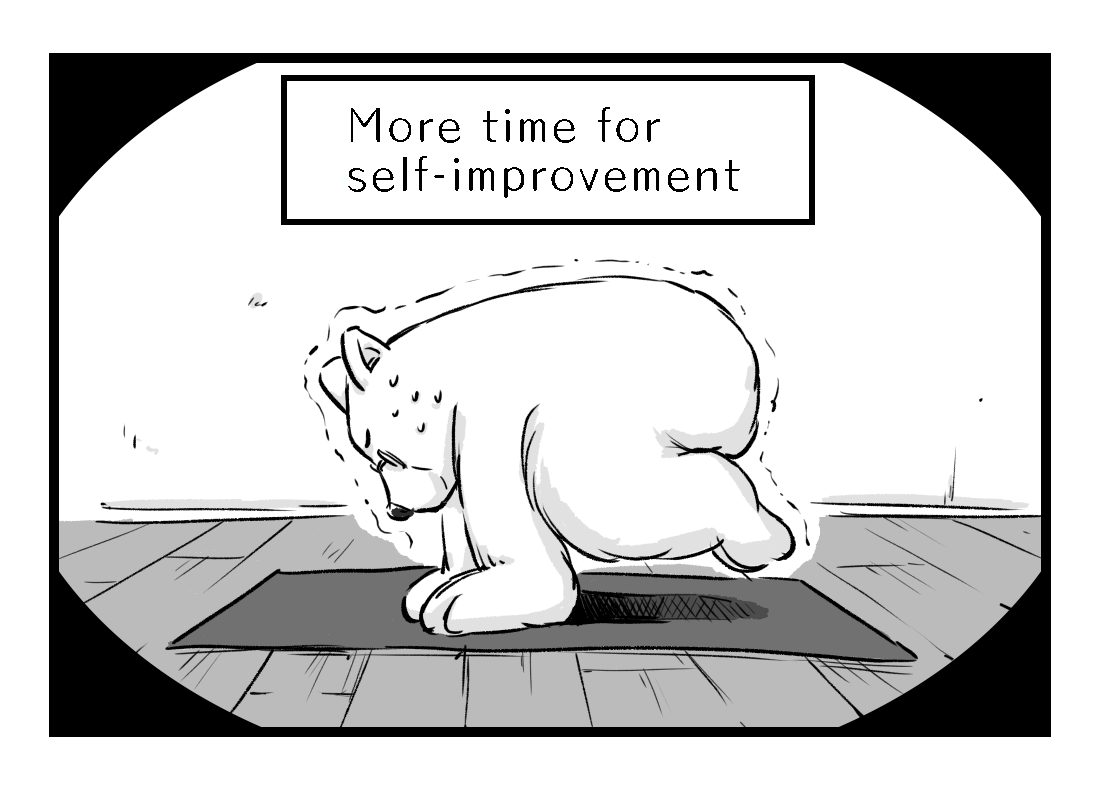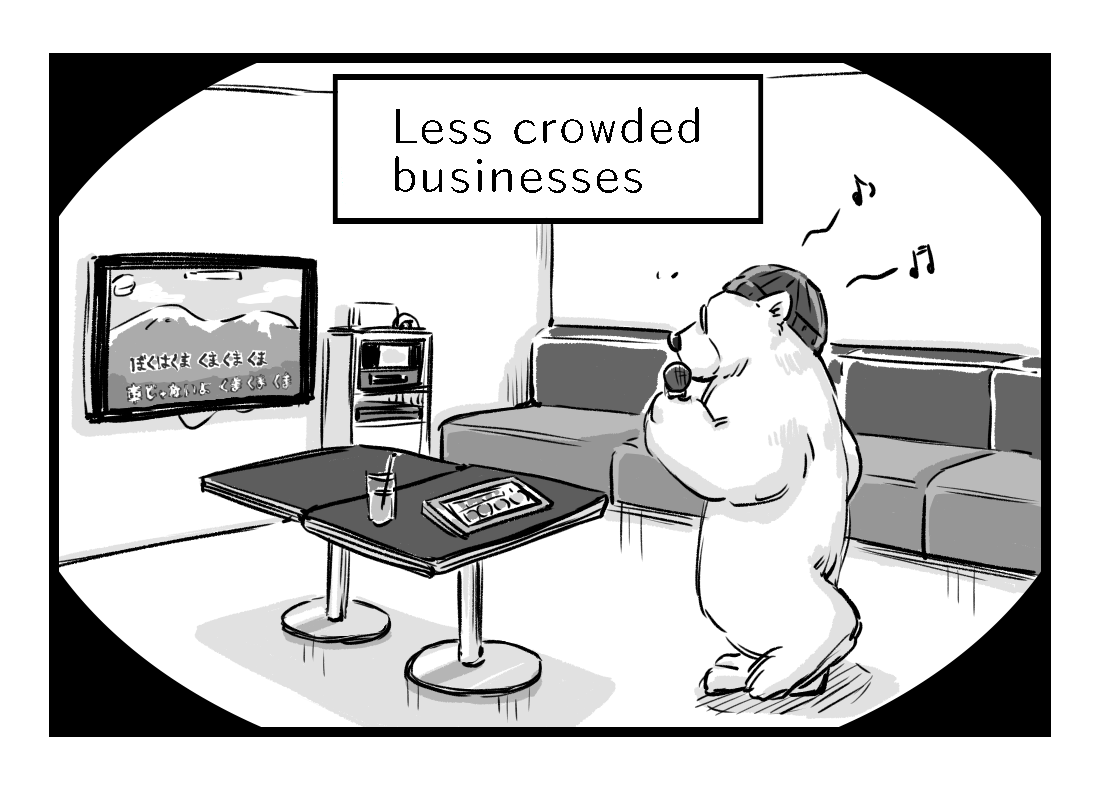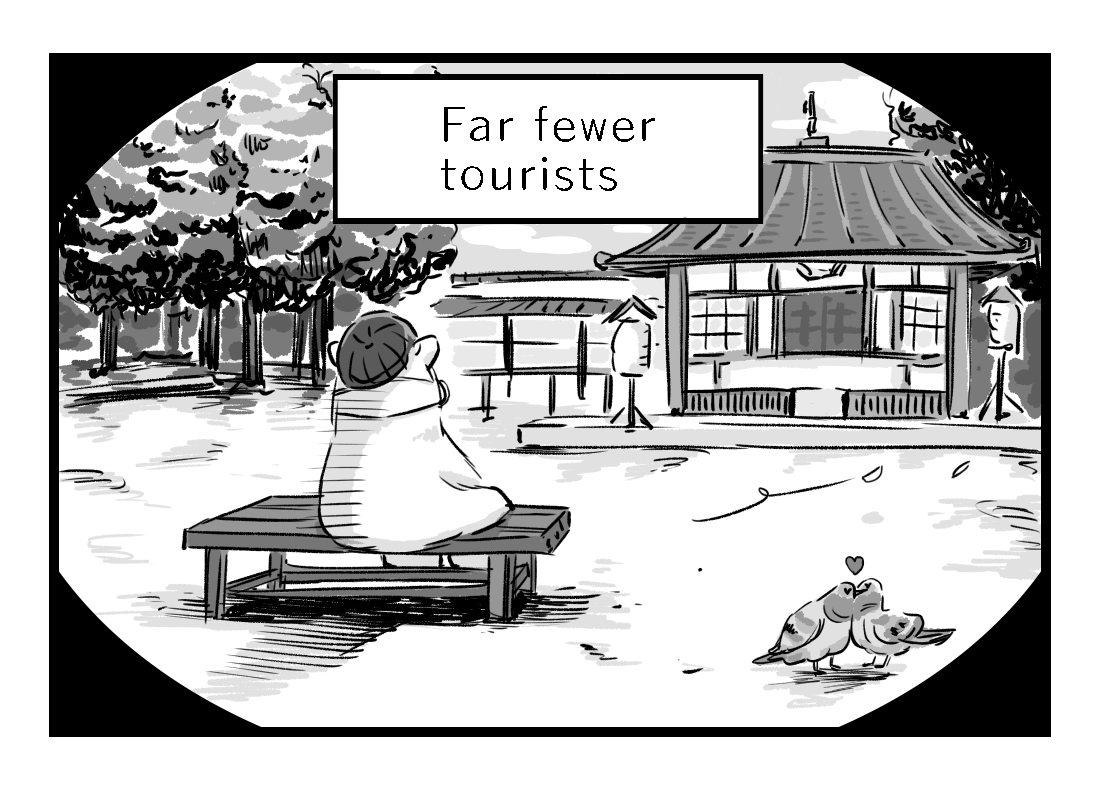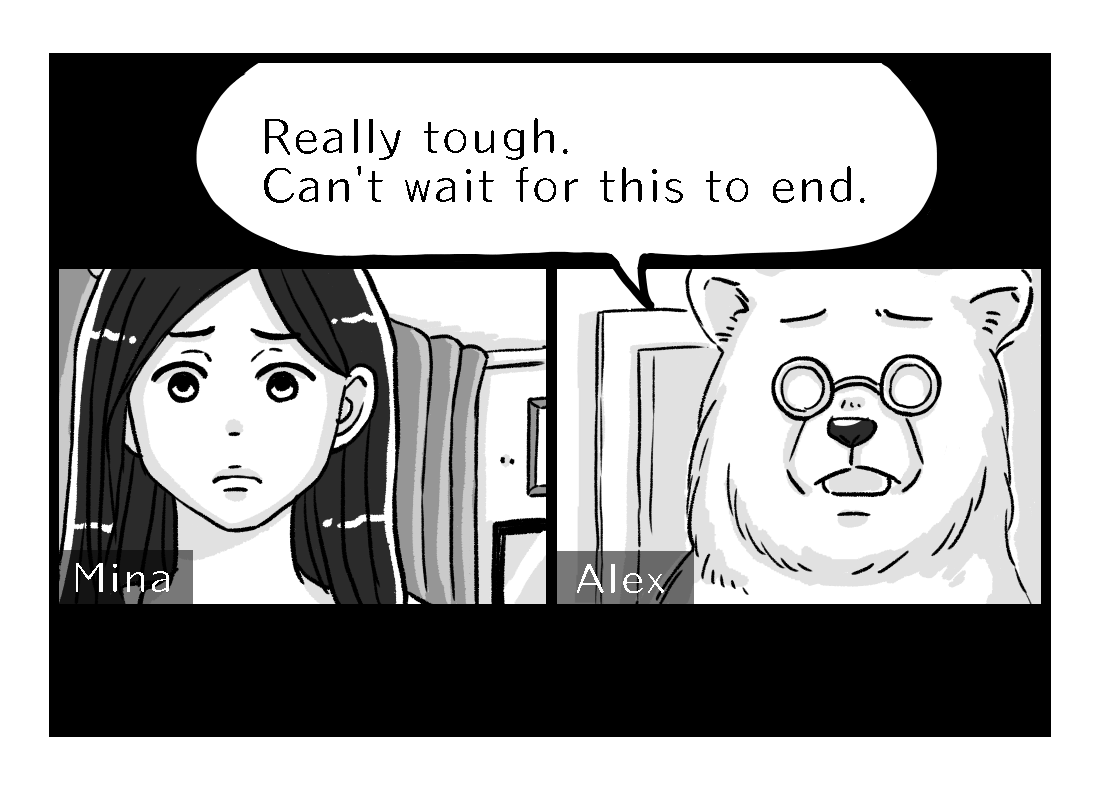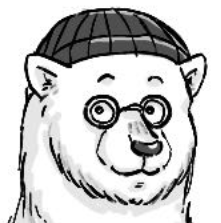 Alex
These may not be the best of times, but for those of us who have been working remotely, it's hard to deny there's been a silver lining. Focusing on the positives is a good thing, right? It could just be what gets us through this. Who knows, maybe if I keep trying, someday I'll nail the crow pose! I doubt it though. Polar bear bodies just don't bend that way.
A Reluctant Ambassador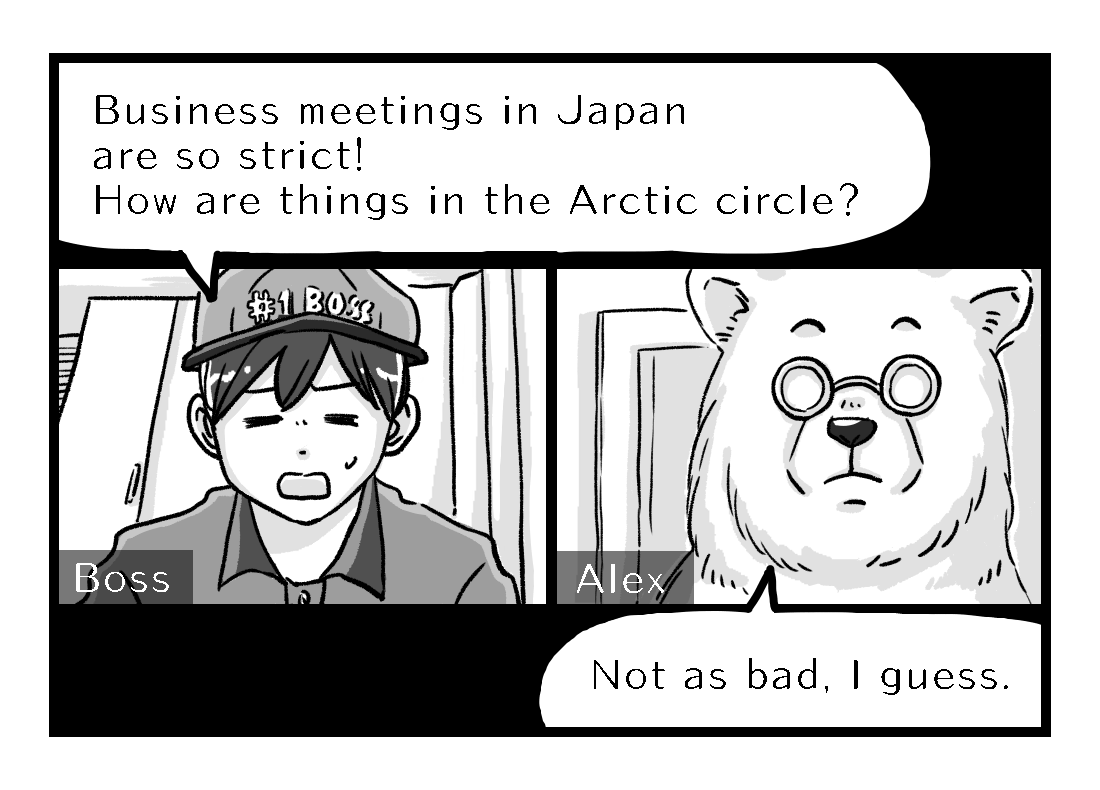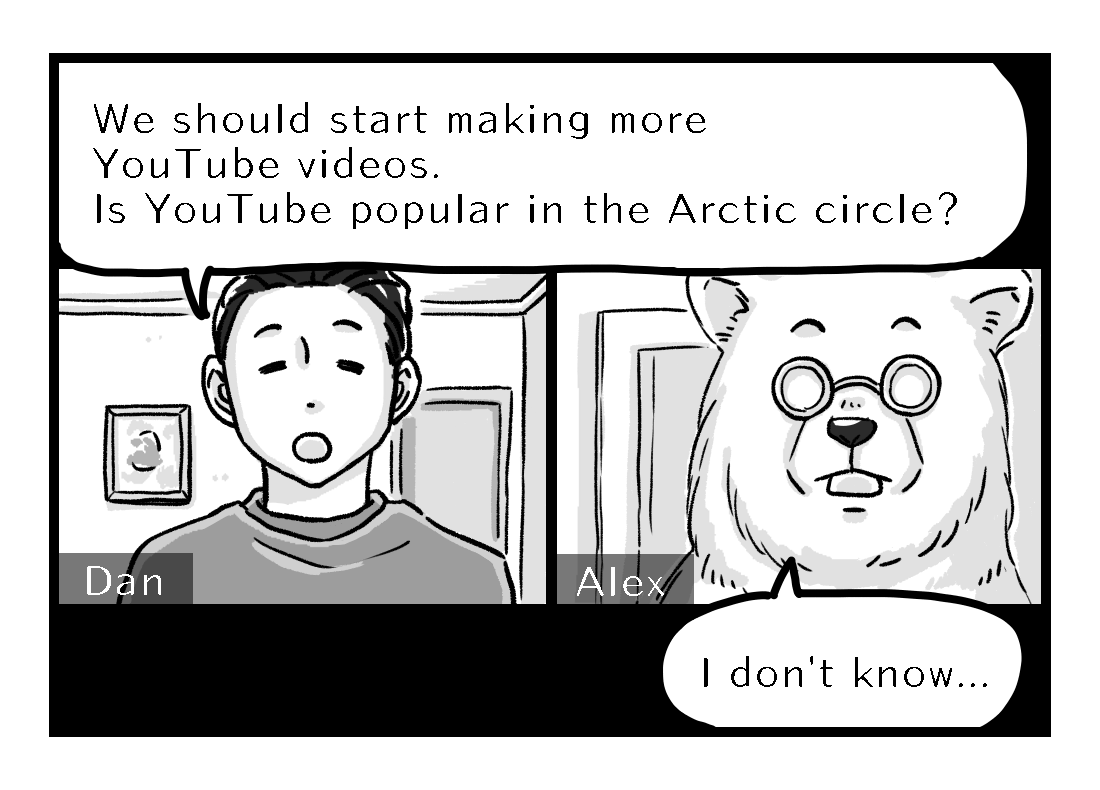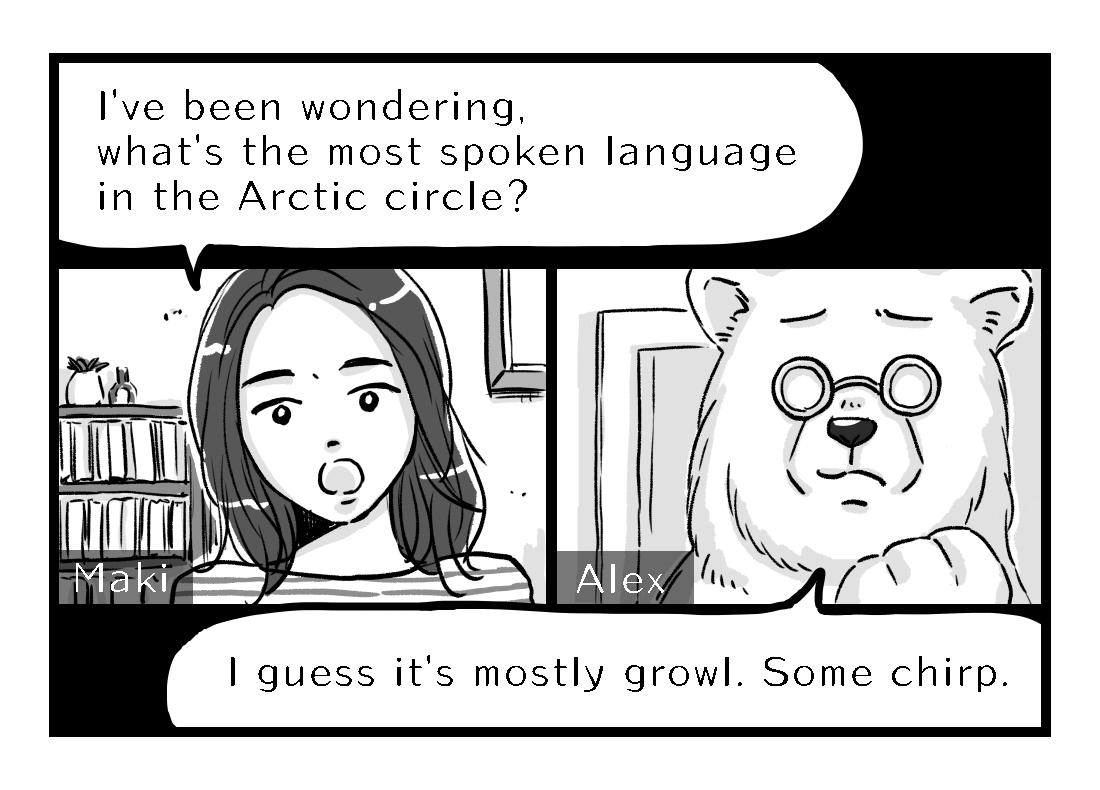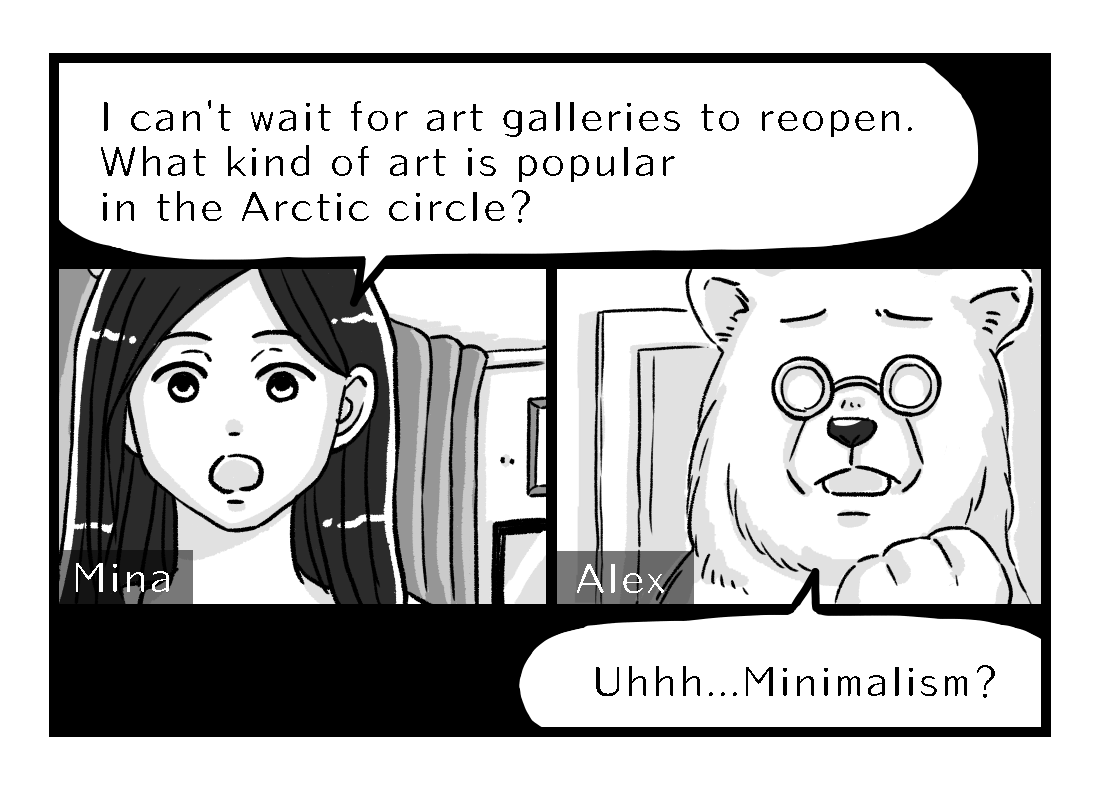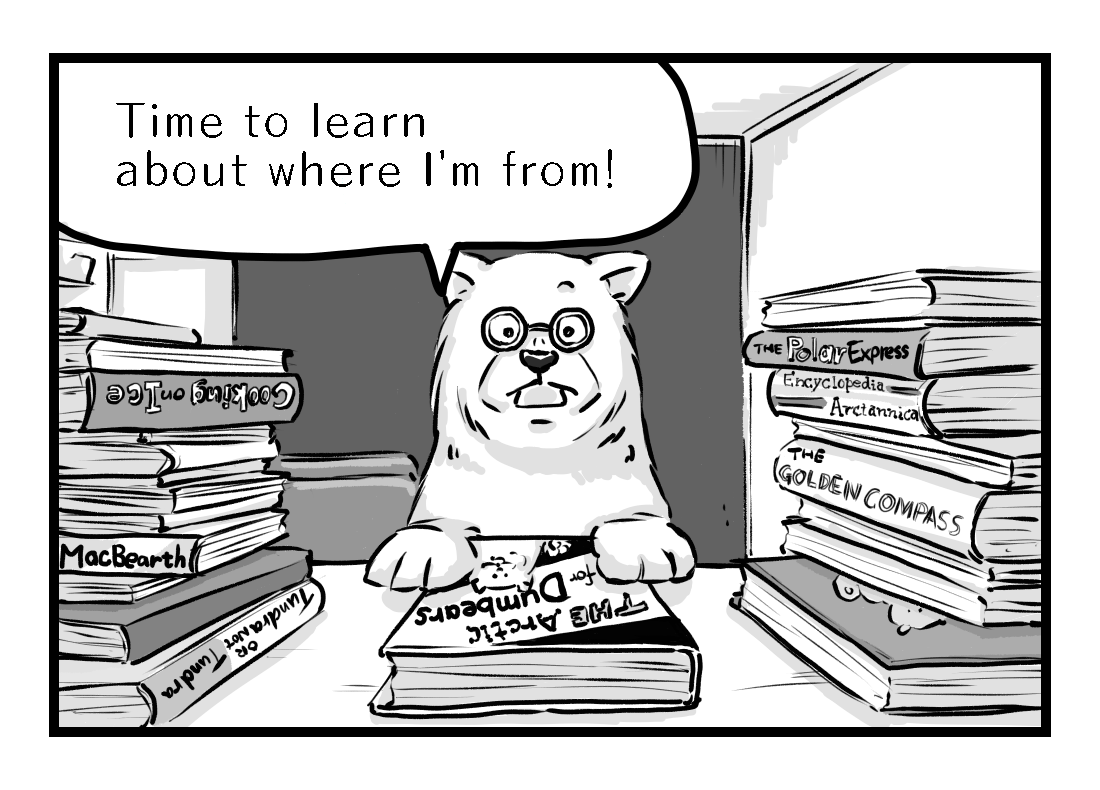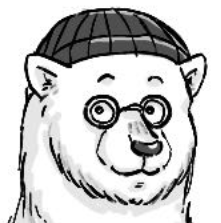 Alex
Moving abroad has taught me that I'm more interested in learning about other cultures than my own. Which puts me in an awkward position when asked about where I come from. I want be a vector for cultural exchange, but in order to do so, I need to first have enough culture to exchange. To think I used to never have to look up my own country on Wikipedia...
A Cold Reception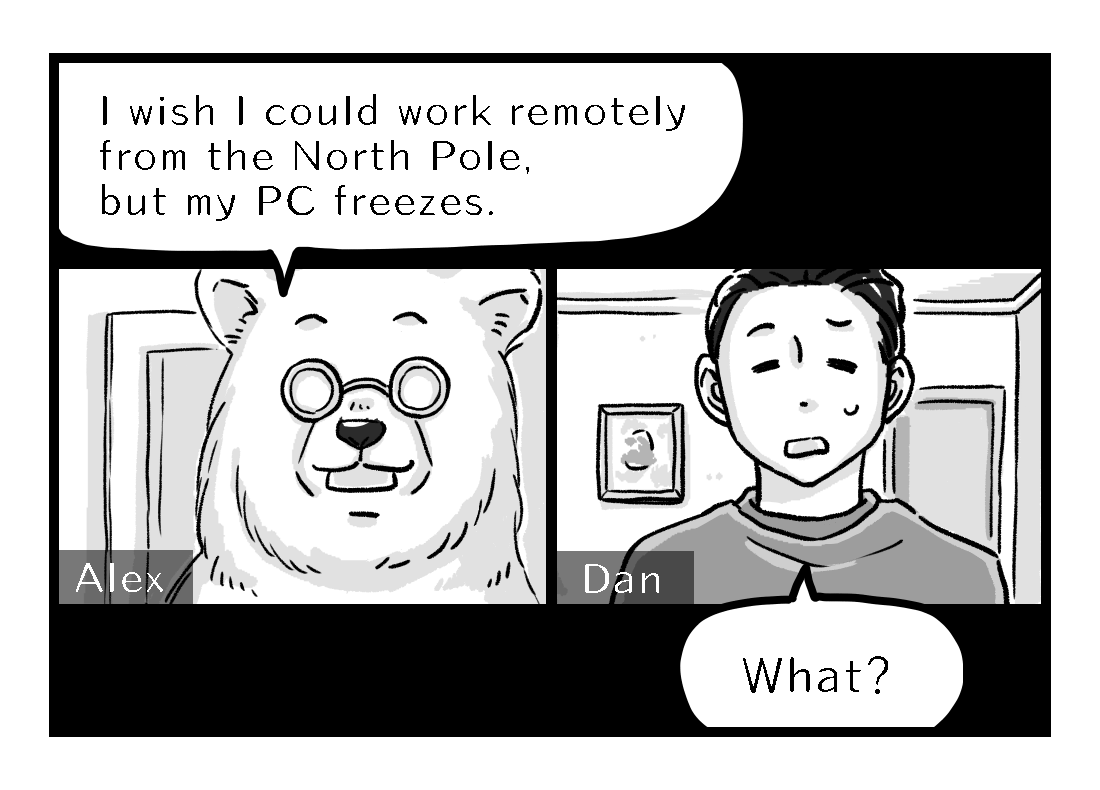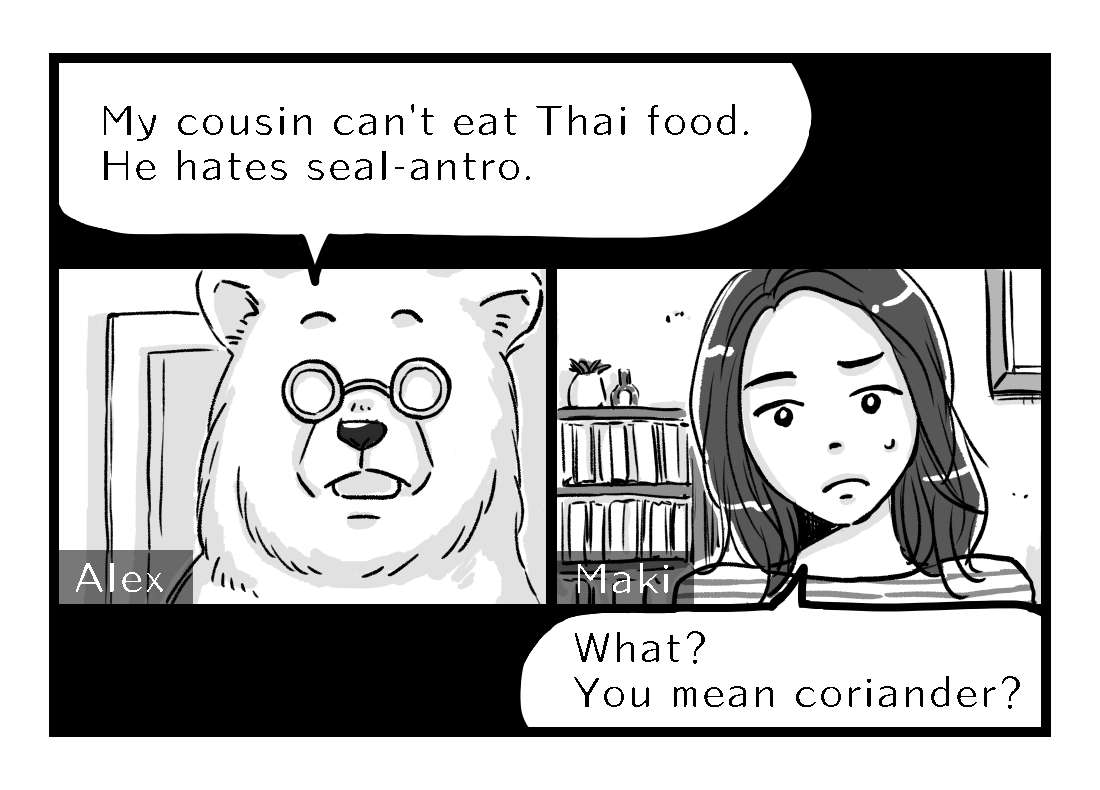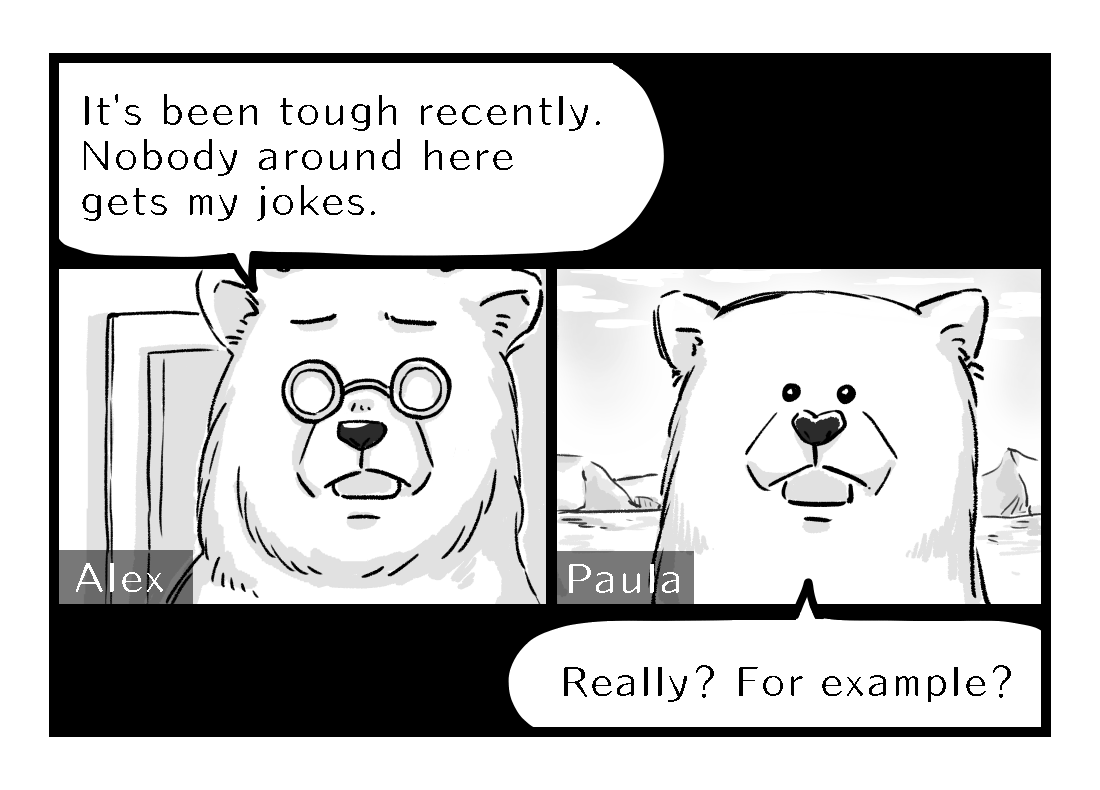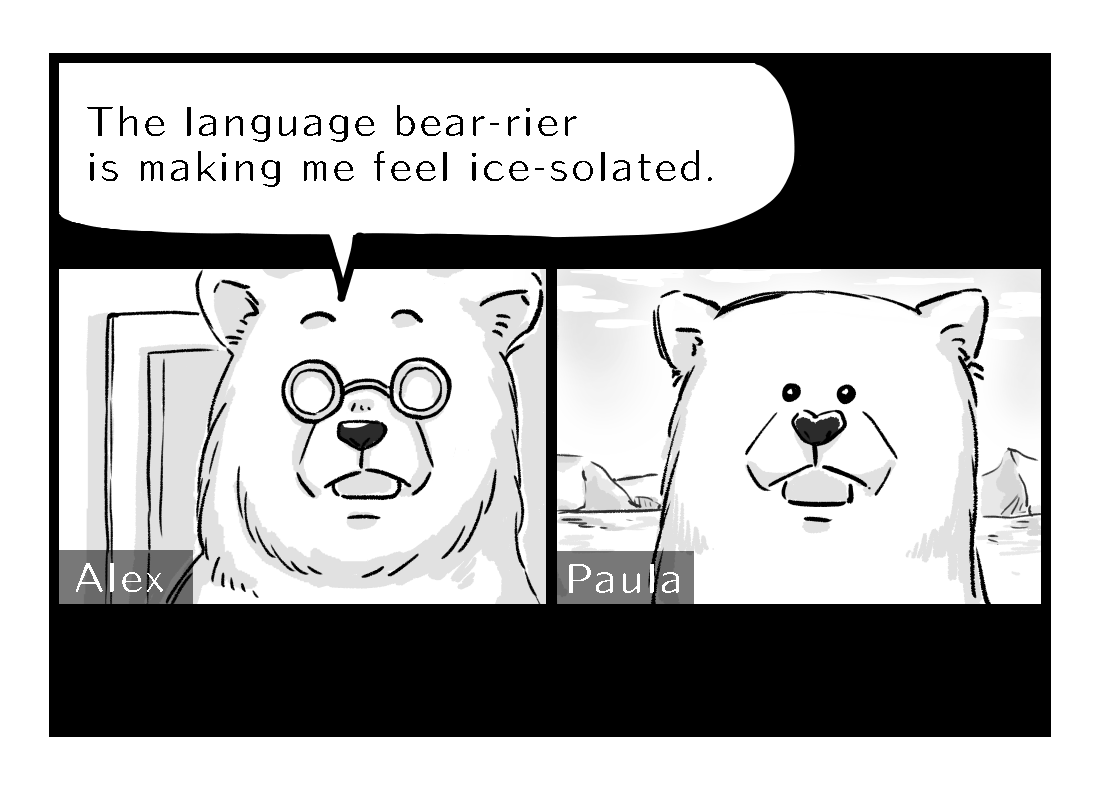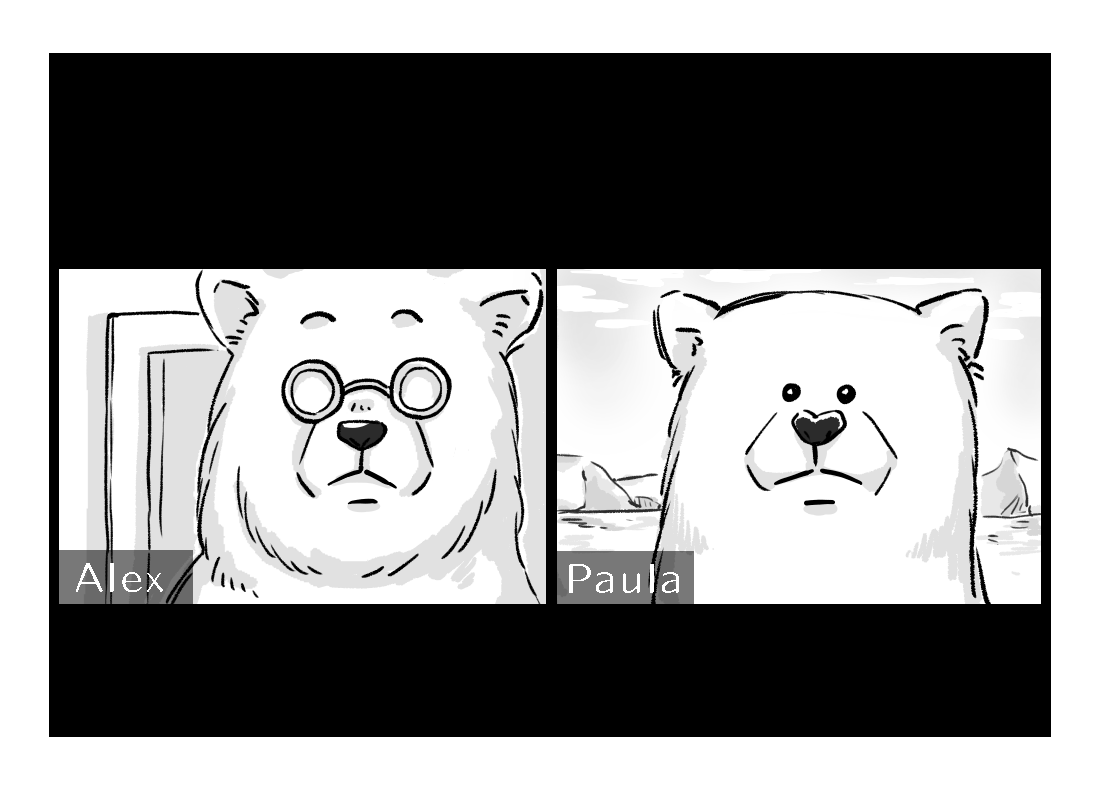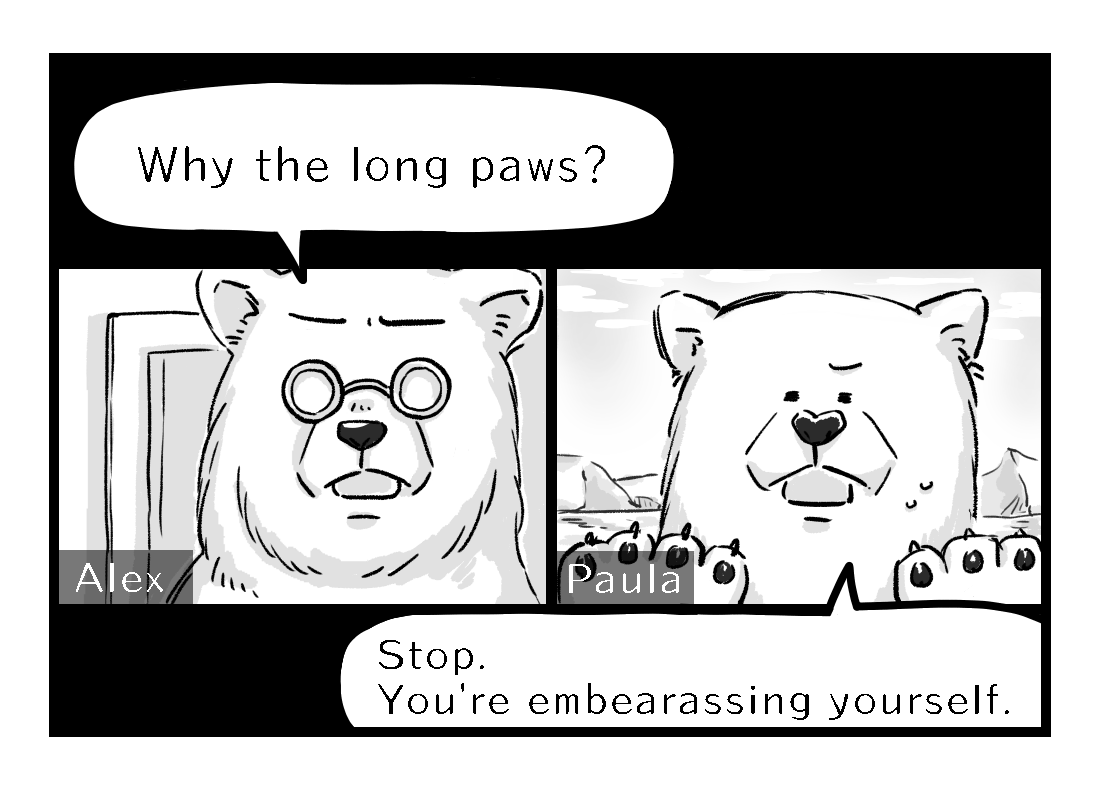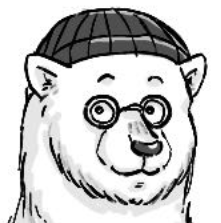 Alex
I learned the hard way that just because everybody laughs doesn't mean humor is universal. Different cultures appreciate different jokes in different ways. It takes time to adapt, which for me meant giving up on political or societal satire, failing at witty observations, and finally resorting to puns. I'm doing the best I can, but to those around me, it must look like I'm scraping the bottom of the bear-rel. Hehe.
---
Written by Alex Steullet. Illustrations by yummi. Edited by Mina Samejima and Ade Lee.